Guidance for players
Advice for returning to the court safely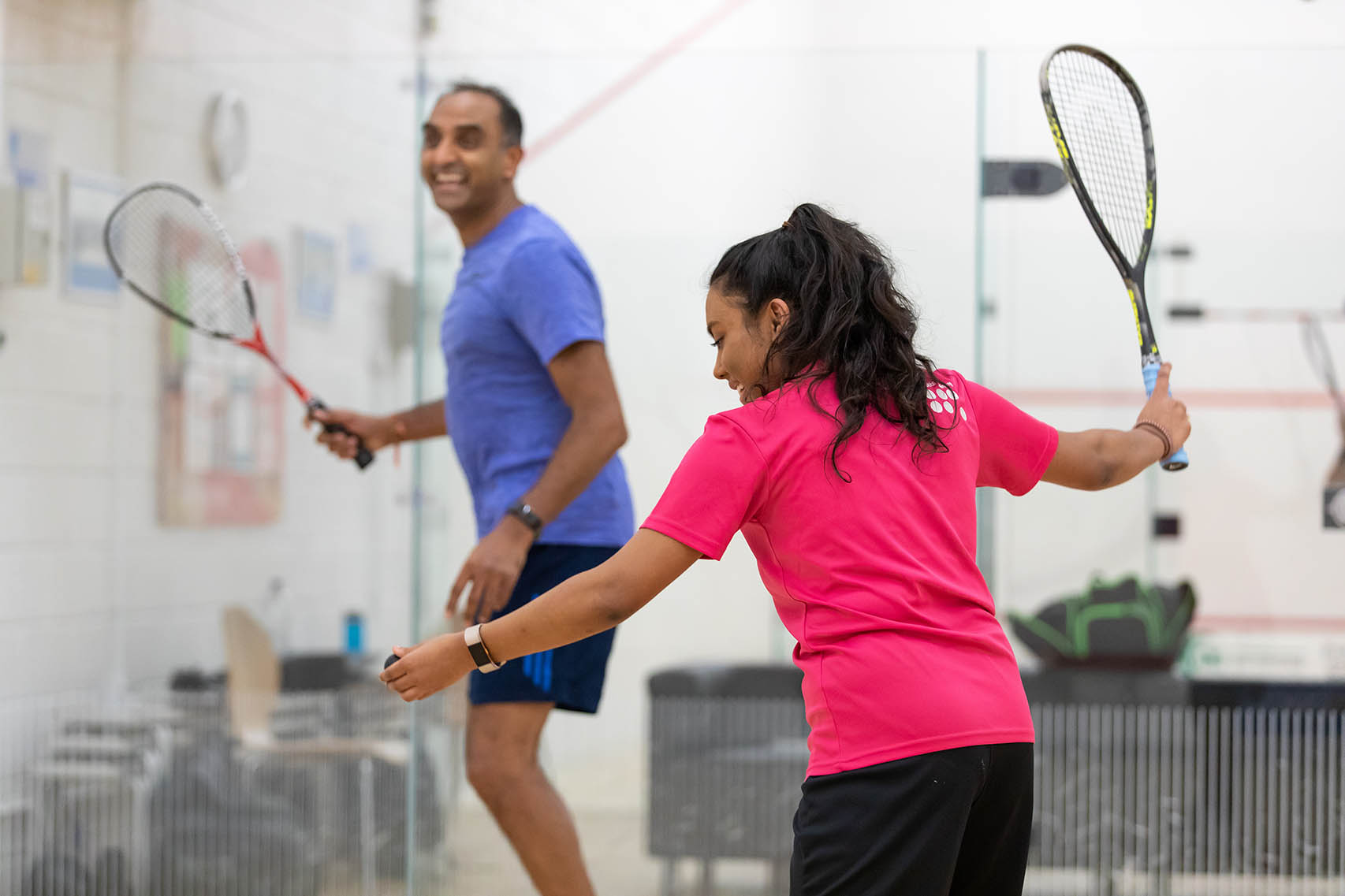 Last updated 8 April
As England moves to Step 2 of the COVID Spring Recovery plan, squash makes it long-awaited return on Monday 12 April and we can't wait to see clubs and venues reopening their doors, communities reunited and you back on court.
What can I play?
As with all indoor sports, squash clubs/venues are only allowed to reopen in Step 2 for the following activities:
solo practice or one-to-one coaching for adults
same household play including support bubble (as defined by Government)
out-of-school setting (OOSS) activity
school, college or university groups engaged in curriculum-based, coach-led/supervised activity, children who are participating in coach-led/supervised/OOSS activity or players with disabilities.


Returning to your club/venue
Clubs and venues are working hard to understand and interpret our Back to Squash guidelines to assess whether they can open safely for the above activities, based on their own circumstances.
Please be patient with your club/venue as they implement safety procedures to keep you and other players safe. Get in touch with them directly to find out if and when they will reopen, what their rules are - including booking procedures - and whether they are operating reduced opening hours.
Be mindful that your club/venue may not be able to meet the measures required to keep their staff, volunteers and members safe, and should they choose to remain closed, please respect their decision.


Play safe, stay safe
Below are some guidelines that you must follow in order to play to keep you and fellow players safe:
When will squash return to normal?
We anticipate that squash as we know it will return to normal once lockdown restrictions are relaxed on 21 June (Step 4). To help you plan your return, we've created a timeline to illustrate what squash's phased return to the full game could look like in line with the Government's four step roadmap out of lockdown.
Got a question?

Check out our Back to Squash hub for frequently asked questions.