Key preparations for reopening your club/venue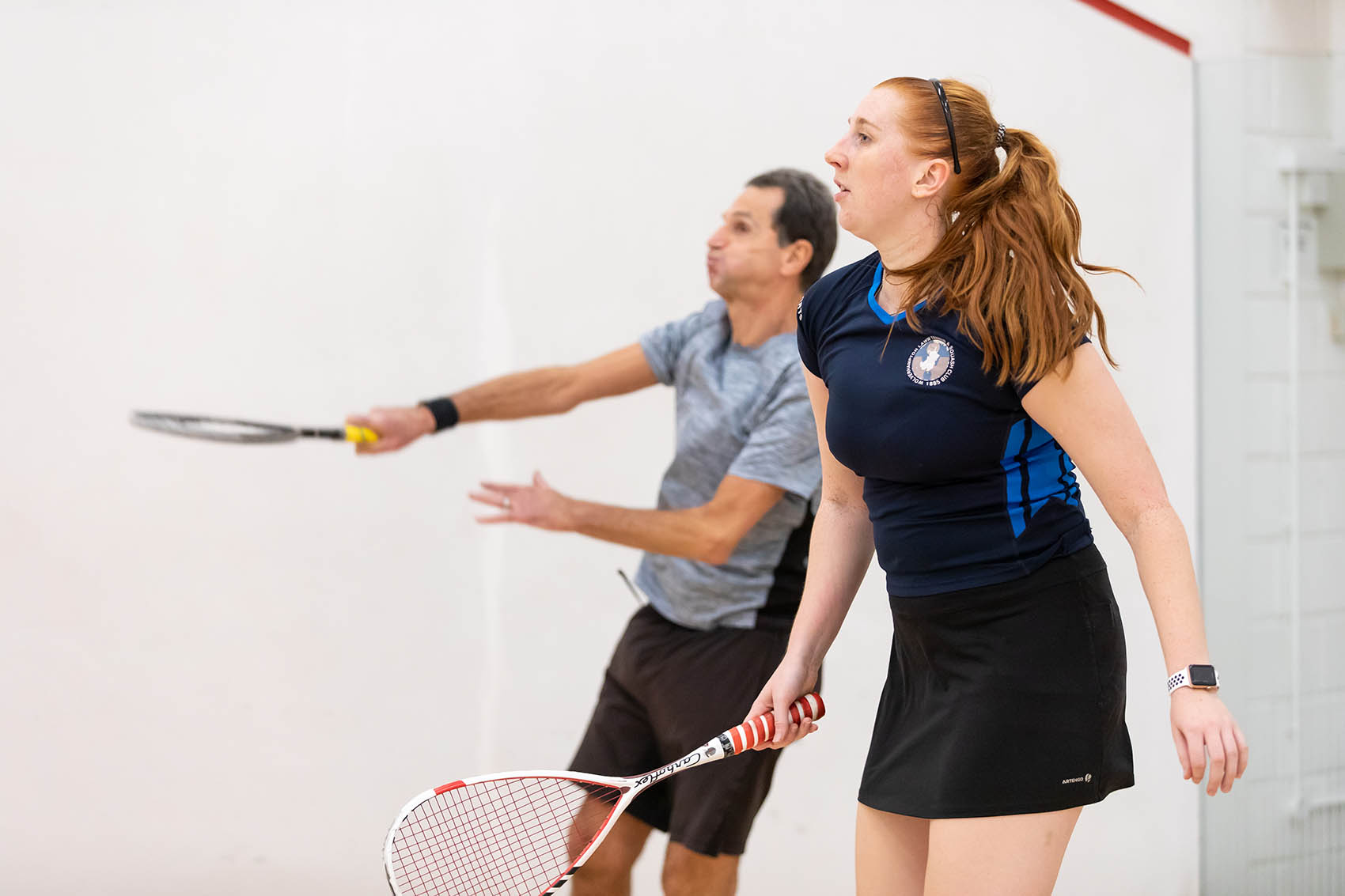 Published: 1 April 2021
Step 2 of the Government COVID-19 Spring recovery roadmap is due to come into effect from 12 April subject to Government approval. This means that squash courts and indoor leisure facilities may open for individual or same household sporting activity, as well as out-of-school-setting activities for children. Squash players will be allowed to play solo practice or same household games as well as one-to-one coaching.
Whilst we must continue to be patient before the full game is allowed, we know that opening the doors to your club/venue will be a big step, and we want to support as much as possible before the final guidance for indoor sports is published. We've collated the important things that you should start to consider, based upon what we know thus far.
Update your risk assessment and COVID-secure plan
Update your risk assessment and COVID-secure plan, considering the nature of the venue and the people who will be attending
Ensure there is a COVID-19 Officer in place, who will be responsible for the venue, workforce and visitors
If required, undertake Legionnaires' disease checks on water and air conditioning systems that haven't been used for a while
If you have a café/bar area, follow the current relevant guidance for that provision
Consider carefully how many people you can safely accept in your venue, based on 1 person per 100sqft
Remember that you are responsible for enforcing social distancing within the venue between different groups of players whether school groups, households or individuals
Stagger booking times to reduce numbers in the facility at any one time and avoid crowding
Consider how to best ventilate your venue
Mechanical ventilation can be used, but where this is not possible, think about how to best ventilate the various areas of your venue with 100% fresh air
Prop doors and windows open where it is safe to do so (not including fire doors)
Ventilate in-between sessions wherever possible
Prepare high traffic and communal areas
Consider putting a one-way system in place if possible
Remove furniture or block off communal spaces
Limit the access to changing facilities, these are areas of increased risk (encourage people to change at home where possible)
Review your cleaning schedules
Ensure frequent cleaning, paying particular attention to high traffic areas such as entrances, touchpoints, court doors, shared equipment, handrails
Provide handwashing facilities and hand santizer
Pay particular attention to changing rooms, showers and toilets, ensuring that they are cleaned frequently throughout the day
Collect the equipment and materials you need
Consider whether your workforce should take regular lateral flow tests – these are available for free from the NHS (you must apply before 12 April)
Cleaning materials and hand sanitiser
Drop off bins for the deposit and storage/quarantine of shared equipment
Prepare signage
You must display an NHS Test and Trace QR code poster for anyone who accesses the club/venue to sign in
If any visitors (including members/players) do not use this, then you must capture and keep their name and contact details on record for 21 days
Consider what other signage would be helpful for your visitors, e.g. distanced dots on the floor, hand hygiene signs etc
Communication
Consider how you will communicate the guidance, changes and booking protocol to your players through email, posters, social media etc
Demonstrate and communicate to your players the safety measures you're implementing to reassure them that you're doing everything you can to keep them safe
Encourage your players to get ready to return to court with SquashFIT!