Top seeds advance on day two of the Dunlop English Junior Championships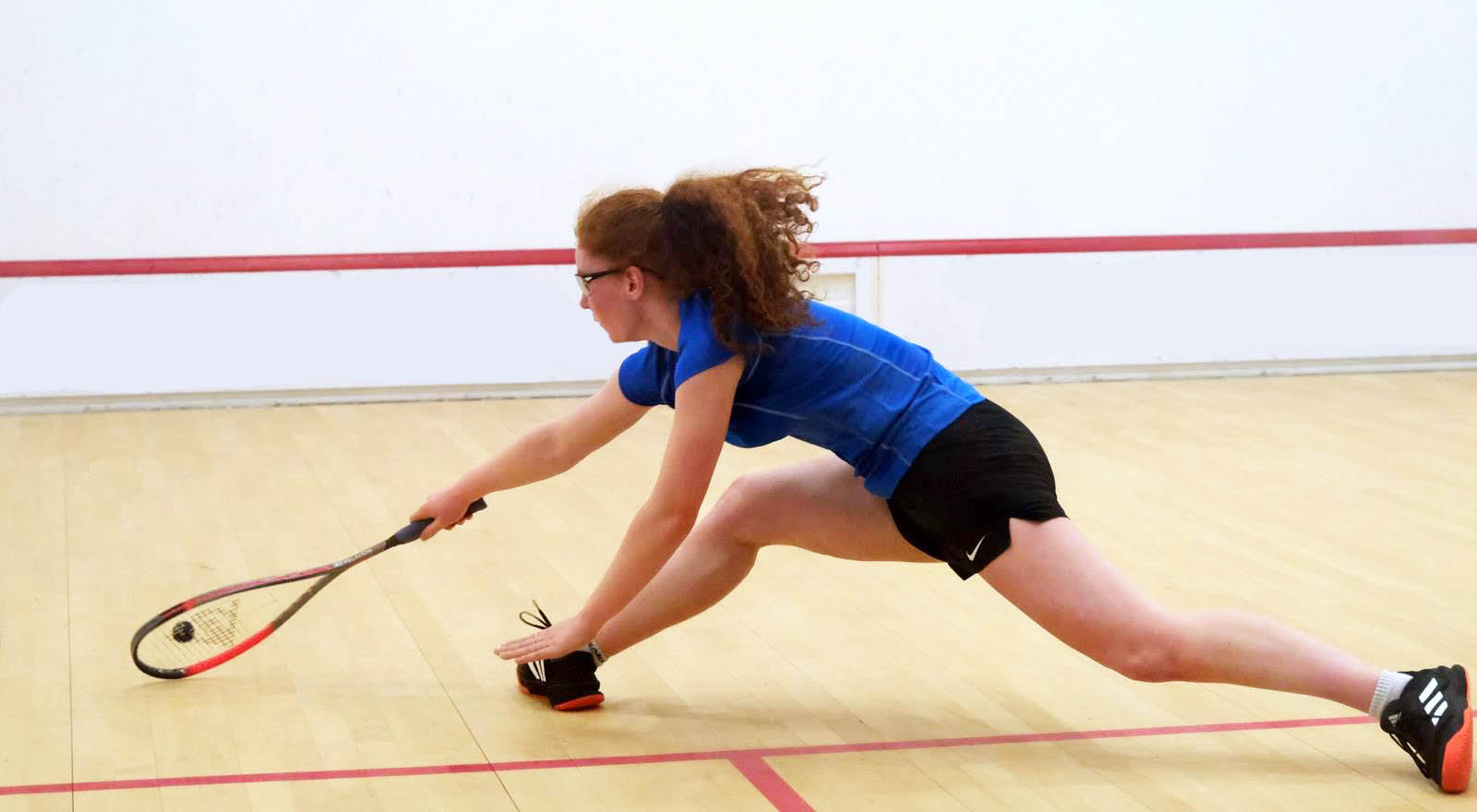 Elizabeth Botcherby reports
Boys Under 19 defending champion Max Forster secured a spot in tomorrow's semi-final as nine of the ten top seeds progressed on the second day of action at the Dunlop English Junior Championships (EJC) in Hull.
Top seed Forster (Nbria) overcame a spirited challenge from [9/16] Noah Meredith (Sussex): 11-5, 10-12, 11-3, 11-5 to set up a semi-final showdown against [3/4] Jack Mitterer (Kent) who defeated [5/8] Perry Malik (Sussex) in straight games: 12-10, 11-7, 11-7.
In the bottom half of the draw, four-time EJC champion [5/8] Jared Carter (Hants) upset Leicestershire's [3/4] Simon Herbert to reach the last four where he will face second seed Ben Smith (Lincs) who dispatched [5/8] Ben Sockett (Yorks) in straight games.
Meanwhile in the GU19, British U23 champion [1] Katie Malliff (Bucks) cruised into the semi-finals after defeating [5/8] Sofia Averio-Pita in three: 11-1, 11-3, 11-4 and will now face Worcestershire's [3/4] Kiera Marshall for a spot in the final. Second seed Margot Prow (Middx) will meet two-time EJC champion [3/4] Lydia Robinson (Yorks).
The biggest upset of the day came in the BU17 where [17/32] Ben Beachill (Yorks) toppled number one seed Franklyn Smith (Sussex) to reach the quarter-finals. Smith finished fourth last year but couldn't outlast the Yorkshireman who triumphed in five tightly contested games: 11-8, 10-12, 12-10, 7-11, 11-8.
Elsewhere, BU17 second seed Hassan Khalil (Warks), 3/4 seeds Oliver Green (Essex) and Muhammad Azhan Khan (Staffs) came through unscathed to secure places in the last eight.
It was plain-sailing in the GU17 as all top eight seeds advanced to the quarter-finals. Defending champion [1] Saran Nghiem (Lancs) remains on course to meet [2] Torrie Malik (Sussex) on Sunday in what could be a repeat of last year's Dunlop British Junior Championships final after both players cruised to straight game victories.
BU15 defending champion Jonah Bryant (Sussex) didn't drop a point in his round 3 match against Palmer Deville and sets up a quarter-final clash with [9/16] Jack Awuye-North as he strives for his fifth EJC title.
Meanwhile [2] Yusuf Sheikh set up a last eight encounter with [9/16] Cory Harding whilst 3/4 seeds Abd-Allah Eissa (Warks) and Alexander Broadbridge (Hants) remain on track for semi-final appearances after progressing in straight games.
In the GU15, seven of the top eight seeds secured quarter-final berths including Hampshire top seed Amelie Haworth, who is seeking to improve on last year's fourth-place finish, along with second seed Francesca Hall (Yorks).
An all-Kent final is on the cards in the BU13 after top seed Dylan Roberts and [2] Jude Gibbons booked their spots in the last eight. Roberts plays surprise quarter-finalist [17/32] Fred Vaughan-Hawkins for a semi-final berth whilst [3/4] seeds Ronnie Hickling (Surrey) and James Lee (Warks) also progressed.
Current British National GU13 champion [1] Tala Abaza remains on course for the GU13 final after dropping just one point in her last-16 encounter. All eight top seeds reached the quarter-finals including defending champion [2] Charlie McCrone (Lancs).
Finally, in the BU11 and GU11s, the top four seeds secured places in tomorrow's quarter-finals with [1] George Griffiths (Hants) and [1] Fearne Copley (Yorks) on track for the titles.