Our Events

Back
Copper 31a -  The Purley Squash Open - Squash Squared Series Eight
Copper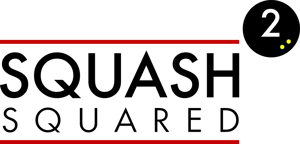 Copper 31a - The Purley Squash Open - Squash Squared Series Eight
One Day Copper Event, Saturday 6th July 2019

This event is being hosted by Parley Squash Club on behalf of Squash Squared, the UK's first registered squash and education charity. This is the eigth and final event in a series of events organised throughout the 2018-19 Junior Circuit Season to support Squash Squared. The UK's first squash and education charity founded in 2015.
Draws for this event will run live via League Master. Please follow the link below to access the tournament homepage.
Organiser
Claire Baker
Contact Details
clairebaker@me.com
07711559038
Categories
Boys & Girls Under 11, 13, 15, 17, 19
Price
£15 for England Squash members, £20 for Non England Squash Members
Squash Squared drives participation in our sport and supports disadvantaged children for academic success. Squash Squared is only able to operate through the partnerships it makes, the generous donations it receives and the time that its volunteers kindly give to ensuring its objectives are met. If you would like to become involved with Squash Squared and help in any capacity we would very much like to hear from you.
To make a donation to Squash Squared please follow the link below. 100% of every donation made will go towards sustainable projects that introduce disadvantaged children to squash who would otherwise not have the opportunity to do so.
Please visit the Squash Squared website.
Level: Copper

Price: £15.00 (members) , £20.00 (non-members)

Date(s): 06/07/2019 00:00
Name: Claire Baker

Email: clairebaker@me.com

Phone Number: 07711559038
Purley Sports Club - Purley View
Entry open: 26/03/2019

Entry closed: 23/06/2019
Male: Junior (U11, U13, U15, U17, U19)

Female: Junior (U11, U13, U15, U17, U19)