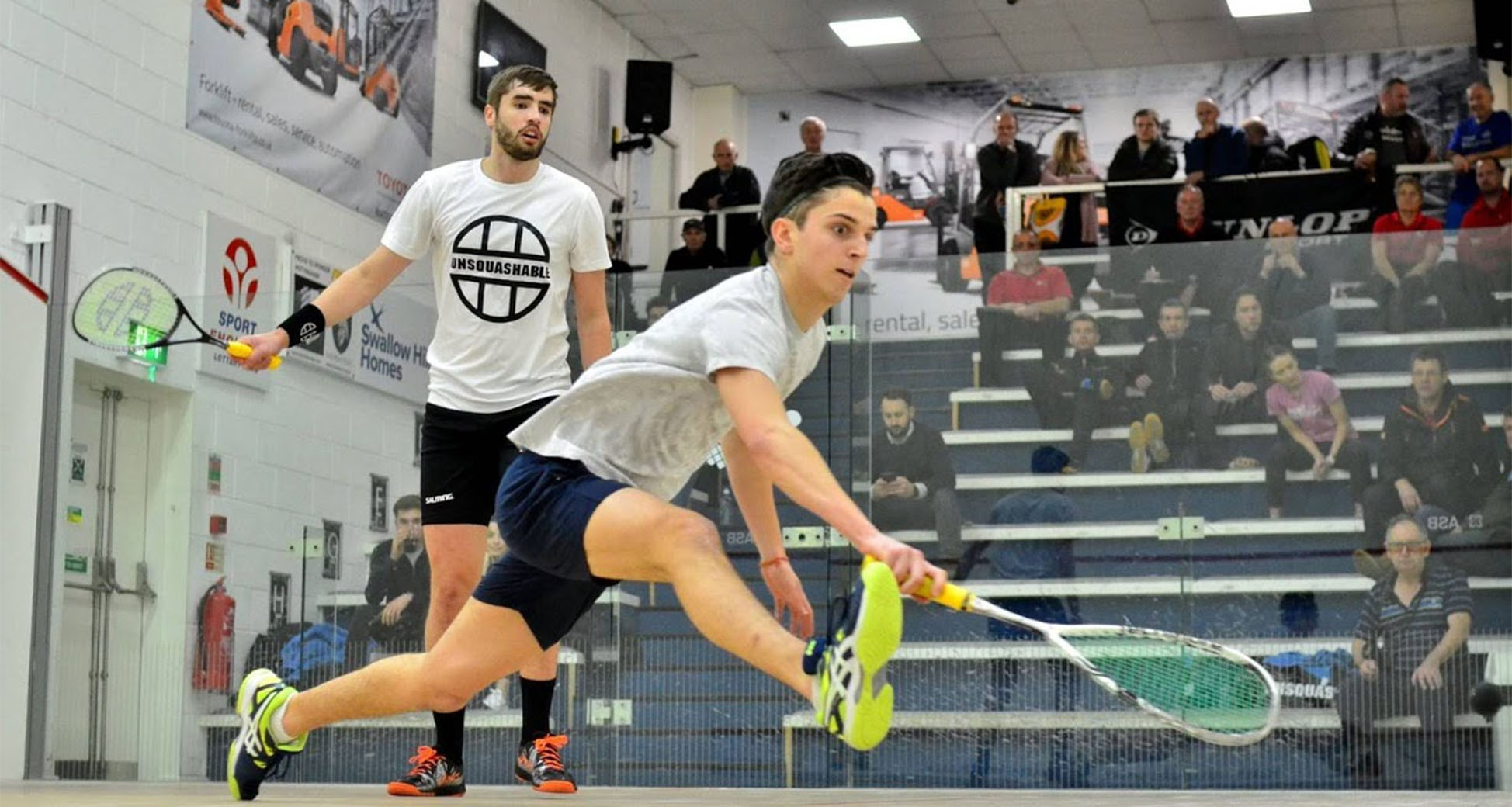 Main draw finalised as English eight advance
By Billy Brake
Two qualifying rounds of men's and women's matches took place at Nottingham Squash Rackets Club, to decide which eight players joined the heavy hitters in the main draws.

The shock of the day was the knockout of one of the top seeds, Josh Masters [1/4 seed and 94th in the worlld], who fell in three close games to 5/8 seed Charlie Lee.
A similar surprise saw [5/8] Keira Marshall, in her first Nationals, beat [1/4] Charlotte Jagger in five games, a match which saw the pendulum swing between the two.
Elsewhere, it was a strong performance by James Peach, ranked at 192 in the world, as he knocked out Connor Sheen but Peach was unable to repeat the feat and went out at the hands of [5/8]Oliver Pett in the next round, unable to mount a comeback despite taking the third game.
Katie Cox knocked out [5/8] Katie Wells and a spirited performance from both players saw it go to a gruelling five games. However, Cox was then knocked out by [3/4] Alicia Mead in the next round.
[9/16] Simon Herbert went two games down, but recovered to knock out 5/8 seed Harry Falconer. However, Herbert went out in the qualifying finals to 1/4 seed Sam Todd, despite taking the first game.
Seeded players Alice Green and Lily Taylor also progressed in straight games, while Nick Wall advanced after Tom Walsh had to pull out following a foot injury.