Day one at the 2020 AJ Bell British National Masters Championships 2020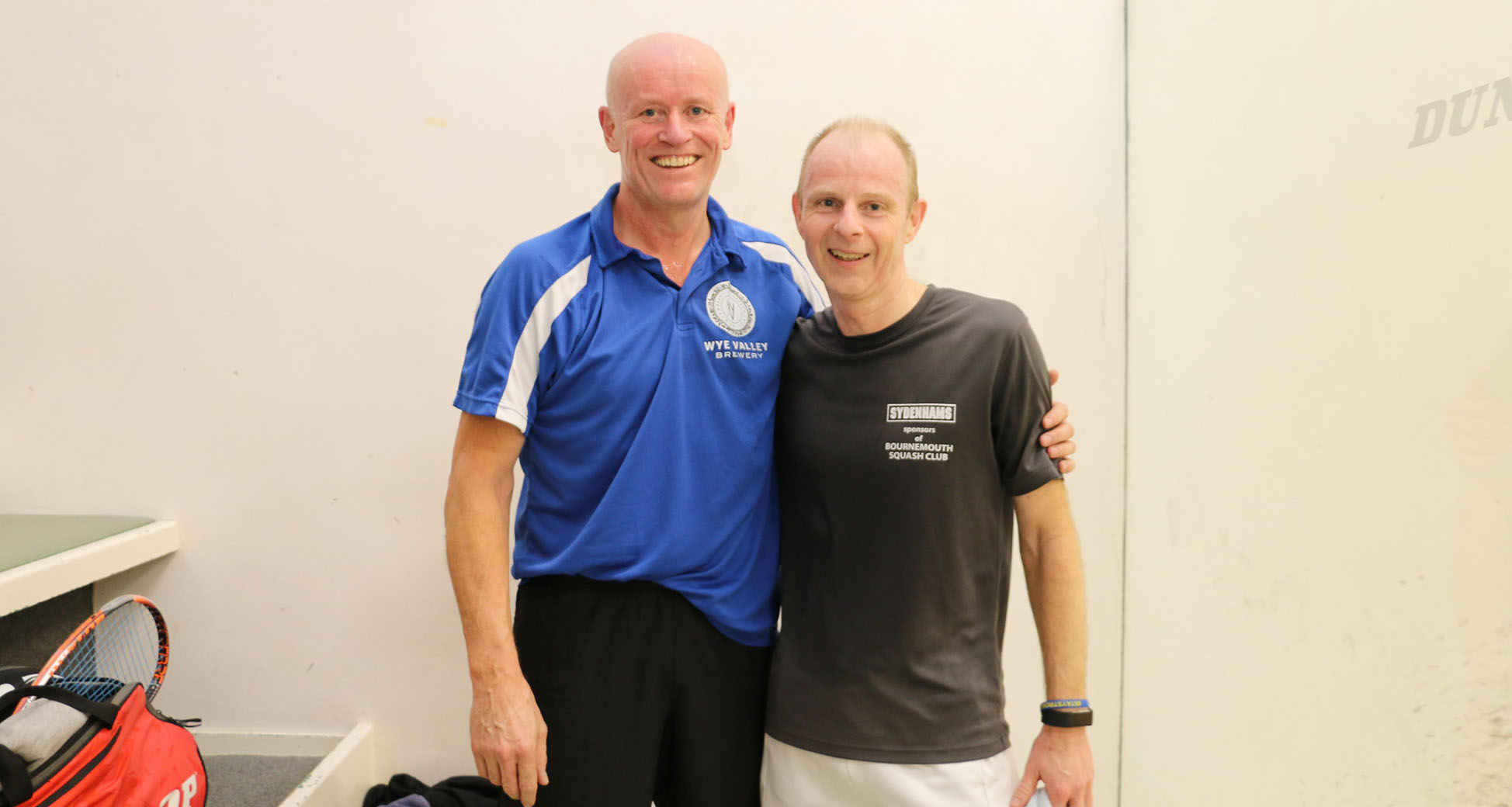 Stuart Hardy reports
The 2020 AJ Bell British National Masters Championships got under way at Nottingham Squash Rackets Club.

The Men's 65s started the day and saw a number of seeded players take to the court. Dorset's John Pitt [5/8] progressed in straight games against Hertfordshire's Keith Ragg [17/32], while Cumbrian Terry Belshaw [5/8] went past Cheshire's Satwant Marwaha [17/32]. Perhaps the upset of the round saw 17/32 seed John Forester (Nottingham) edge 13/16 seed Philip Noble (Cheshire) three games to one.

A five-game thriller in the Men's 60s saw Scot Robin Ridley [5/8] best Surrey's James Barrington [17/32] to advance to the next round, but Ridley's compatriot Gordon Kerr [17/32] succumbed to European Champion Allen Barwise [3/4] in straight games. After a five-year absence, Middlesex's James Ockwell [5/8] returned to the Masters and beat Robert Lammin (Lincolnshire) to go through in three games. Durham and Cleveland's Neil Harrison [3/4], Hampshire's George Kouseff [5/8] and Avon's Mark Taylor [9/12] all progressed.
In the Men's 55s, Hertfordshire's Gary Raw [9/12] and Marvin Rust [13/16] joined second-seed Eamonn Price (Hertfordshire) in the last 16. Elsewhere, Welsh no. 1 Richard Murphy beat Lincoln's Ian Portas [17/32], and Northumberland Steve Calvert [5/8] outdid Durham and Cleveland's Mal Leech [17/32], both matches completed in three games for the victors. Both Cumbrians David Gray [13/16] and David Box [5/8] made it through to the last 16.
After all the top seeds had byes in the first round. Not only are National titles on the line, but as are ranking points for England international selection, teams for which are selected at the end of this event.