Nationals too close to call for England national coach Campion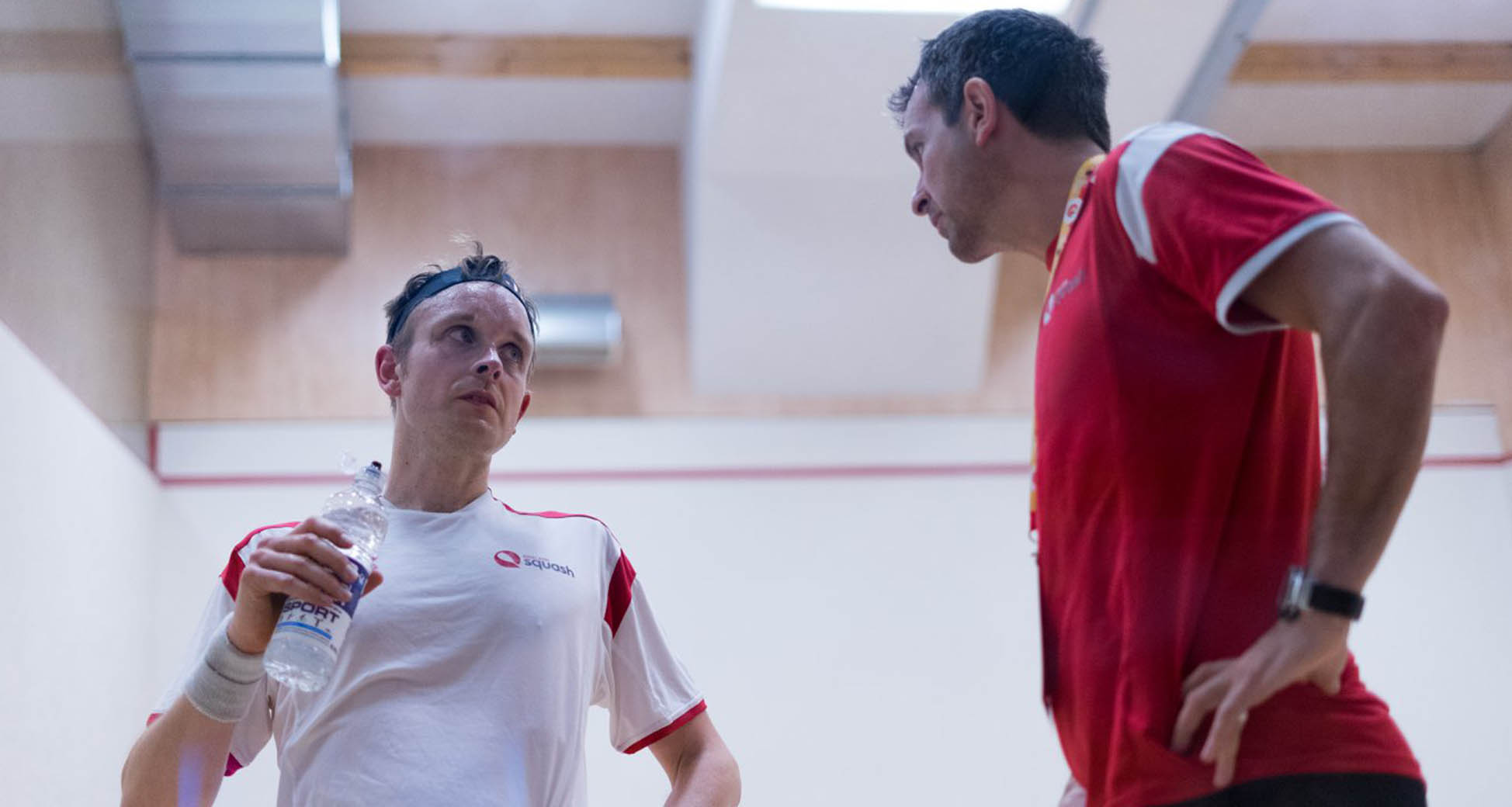 Jack Flintham reports
England National Coach David Campion believes this year's AJ Bell British National Championships in Nottingham is the most closely contested to date.
With many of the players tightly bunched in the PSA world rankings, Campion believes that the men's draw will be particularly hard to call. In particular, he expects top seed Joel Makin to be given a run for his money by a plethora of challengers.
"The men's event is extremely wide open this year, there are so many players. Joel Makin is the hot favourite, but you also have James Willstrop who is highly dangerous still.
"There's Declan James, Greg Lobban, Adrian Waller who beat Joel recently and obviously Daryl Selby is still playing at a high level and knows how to win. There is also a chasing pack who are capable of an upset."
Makin who's competing at his third Nationals is seeded to meet Waller in the semis if he is to win his first British National title. Waller has defeated Makin in three of their last four encounters, but Campion doesn't think that will be playing on the Welshman's mind, and cited Makin's absence from the competition last year as a boost for a strong run.

"Joel has got a few huge wins under his belt and I don't think he usually looks at a player and worries too much about them.
"Adrian does have a game that unsettles Joel however and that is probably why he does well against him. Joel missed last year hrough injury so he will be extremely hungry to win his first British title and as the top seed, he is the man to beat."
Following defending champion Tesni Evans' withdrawal from the Nationals, the women's draw has also opened up.
"Obviously Sarah-Jane Perry is in great form with her recent performances in Cleveland," Campion explains. "There's also Alison Waters who's definitely one of the big contenders.
"There are a couple of players who are capable of an upset on their day but it's going to be hard to look past the top two seeds for the title."
5/8 seed Emily Whitlock will be keen to improve on her performance last year where she finished runner-up.
2019 saw Whitlock reach her first final, but she fell just short against Evans, and Campion thinks that she is a danger on her day.
"Emily played very well to beat Alison Waters in last year's championships and with the recent win over Amanda Sohby in New York, it shows that she is capable of pulling off big victories.
"It is all about getting it right on the day and how their opponent is playing".
Aside from the big names vying for the title, Campion believes that the National Championships remain a very important tournament for all kinds of players, but particularly those who are are potential newcomers to the world scene.
"It is such a unique experience for these younger players. A lot of them do not get the opportunity to play top players like Joel, James and Sarah-Jane, because their rankings aren't high enough.
"To win the British title is a major achievement. If you win this, both now and historically, you put yourself into the world-class bracket. It is a huge event that carries a lot of prestige and credibility.
"All of the players really want to win this."
Tickets start from as little as £10 and can be purchased at isquashstore.com. Save £5 when booking online.