Nottingham's James targets maiden AJ Bell British National title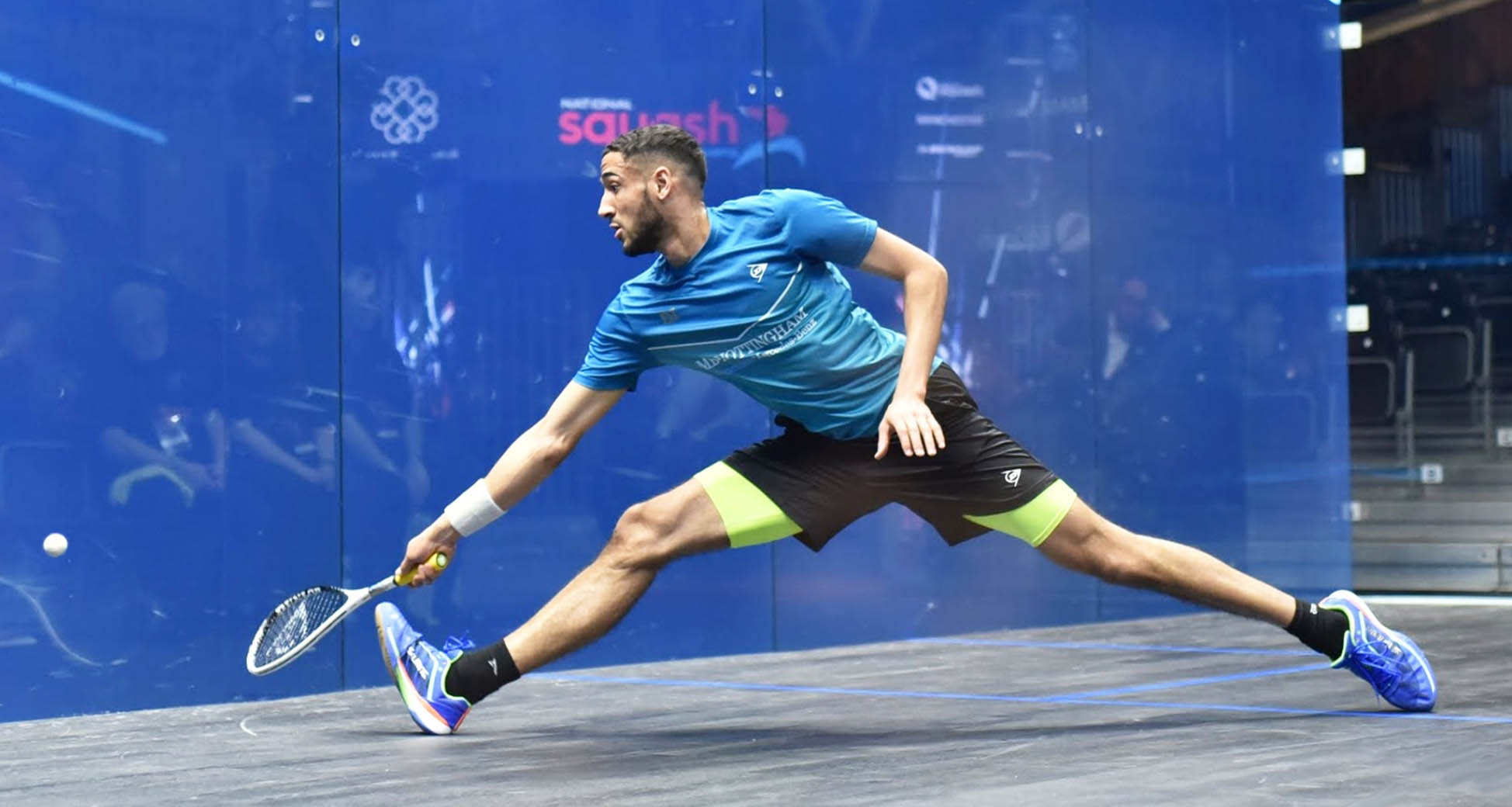 By Daniel Rees

Nottingham-based squash star Declan James says he's relishing the opportunity to contest the AJ Bell British National Championships in his hometown next week following a two-year absence from the competition.
Next week sees the UK's finest squash players descend on the University of Nottingham Sport and Nottingham Squash Rackets Club to compete for the British National crown, one of the most prestigious titles on the British circuit.
James, who trains at Nottingham Squash Rackets Club, is seeded to reach the last eight and has the capability to go all the way having reached the last four in 2017 when he was also a 5/8 seed.
James said:
"Hopefully the crowd will be on my side and we'll have lots of people down there supporting me. That can be enough to win these matches especially if it starts getting close."
The 27-year-old who currently sits 21st in the world rankings believes this year's competition is as open as it's ever been.
"It's going to be the most competitive Nationals for a long time. There's a whole host of players that can state their case for winning."
The England No.4 faces a tough opening encounter against Merseyside's Patrick Rooney, with the winner likely to face defending champion James Willstop in the quarter-finals.
Despite enduring a troublesome start to the season, James heads into the competition high on confidence, having helped England take silver at the WSF Men's World Team Championships in December and surpassing his seeding at the Tournament of Champions, where he reached the third round.
Coincidentally, his first PSA World Tour title came in Nottingham and he has highlighted the British Nationals as a huge opportunity to add to his medal collection.
"The Nationals are one of those tournaments that you aspire to win in your career. It's one of those career goals that if you're able to tick off, it's something you're going to remember for a long time. That's definitely what I'm aiming for."
With the championships relocating to the East Midlands last year, James sees it as the perfect chance for the city to revive its rich history in the sport.
"Going back, you've had players like Peter Marshall, Simon Parke and John White all basing themselves in Nottingham. It's always been a bit of a hub for the professional players, and in terms of the University of Nottingham, it's one of the best in the country and has a strong sports pedigree.
"The university has invested so much into the new facility and apportioned a lot of it to squash courts which shows that Nottingham has that character in terms of its sporting history and background."
James, who will often take a walk in the nearby Wallaton Park to mentally reset on rest days, comes into these championships with the intention of following in the footsteps of his illustrious predecessors.
"I've turned my bad form around," he says. "It's all about momentum."
Follow live action from the tournament from 13-16 February via englandsquash.tv (requires free England Squash website account). For tickets visit iSQUASHstore.com