Willstrop claims a third title at last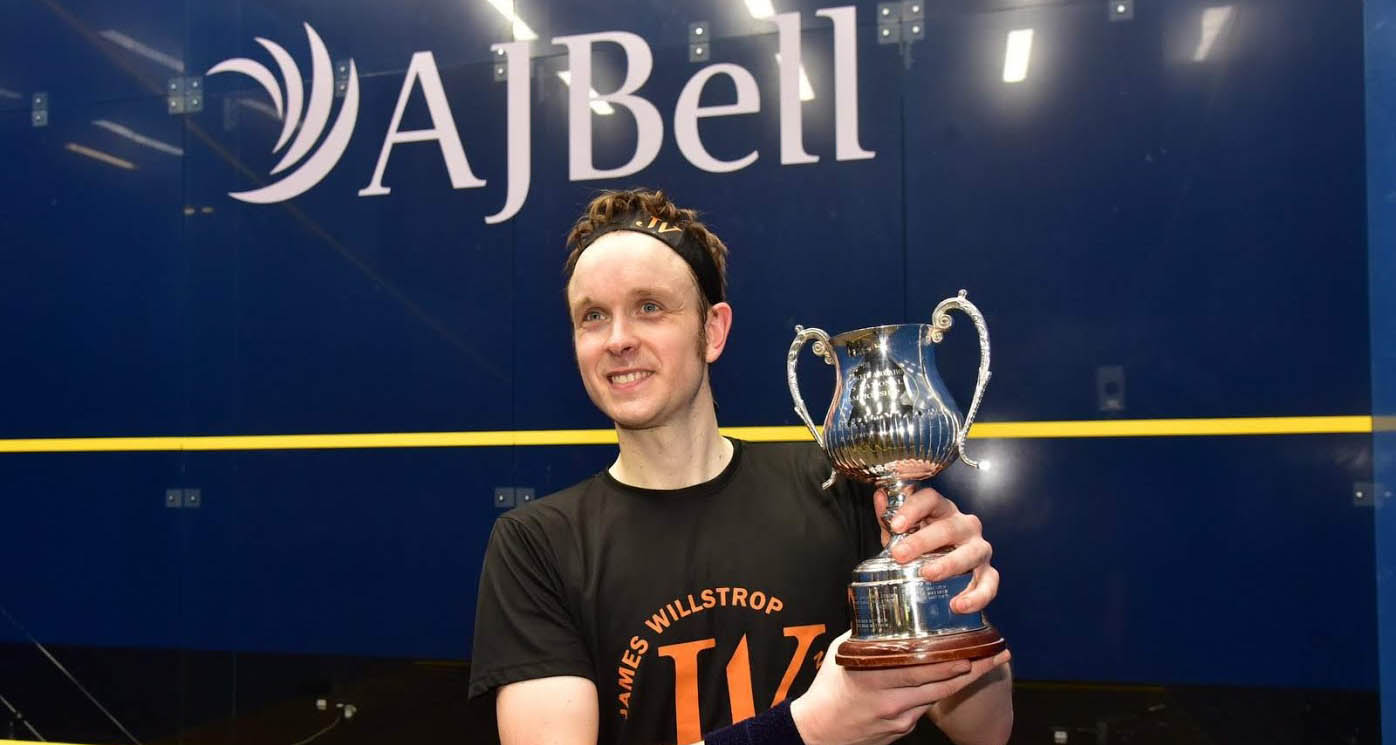 By Sam France
Yorkshire's James Willstrop held off a stern challenge from second seed Daryl Selby to win the AJ Bell National Squash Championships.
Two-time winner Willstrop's last title came in 2008, and he claimed a hat-trick of wins at the age of 35 with an 11-5, 7-11, 11-5, 11-7 victory.
From the very first point, it was clear this was to be an enthralling final.
Willstrop opened the scoring with a stunning pick-up at the front to win a mammoth opening point, Selby responding in fine fashion moments later with a shot through his legs which brought the admiration of crowd and opponent alike.
The pair traded points up to 5-5 in the opening game, Willstrop eventually closing it out to take the lead in the match with an 11-5 win.
Selby seized control of the second game, racing into a 7-0 lead but Willstrop fought back strongly. He levelled at 7-7, but couldn't stop Selby from levelling the match 11-7.
The third game was closely fought and tense, until a let decision in Willstrop's favour at 7-5 up seemed to swing the momentum his way.
He reclaimed the lead in the match with an 11-5 win, again seizing the initiative with his first game ball.
Selby had pulled up in pain at the end of the third game but his belligerence showed no sign of waning, both players having to earn every point in a fourth game of true quality.
It was anybody's game with Willstrop 7-6 up and grinding his way towards victory, but the mutual respect between the players was clear even with the stakes at their highest.
Willstrop's quality and experience showed at the death as he won with his second match ball, the watching crowd having been treated to a true exhibition of a final.
"It's lovely," said Harrogate-based Willstrop. "To achieve a big title like that with so many big players is fantastic. My body got through it.
"It's a huge title and a very special thing to be able to achieve, so I'm very, very happy. I just try and get through each day and each week. I came here feeling fit and strong so I gave myself a chance.
"In a sport like squash, it's not an easy sport to keep playing when you're old, and historically speaking we are old squash players. It's credit to everyone who has helped us to stay in shape, that we're on there playing a hard game at that age.
"A year at this point is a long time. If I'm playing in a year's time I'll be thrilled and if I'm playing, of course I'll be here.
"If my body lets me, if it doesn't let me, that's what it's dependent on."