Back
12 November 19 - by England Squash
AbdAllah Eissa shortlisted for SportsAid One-to-Watch Award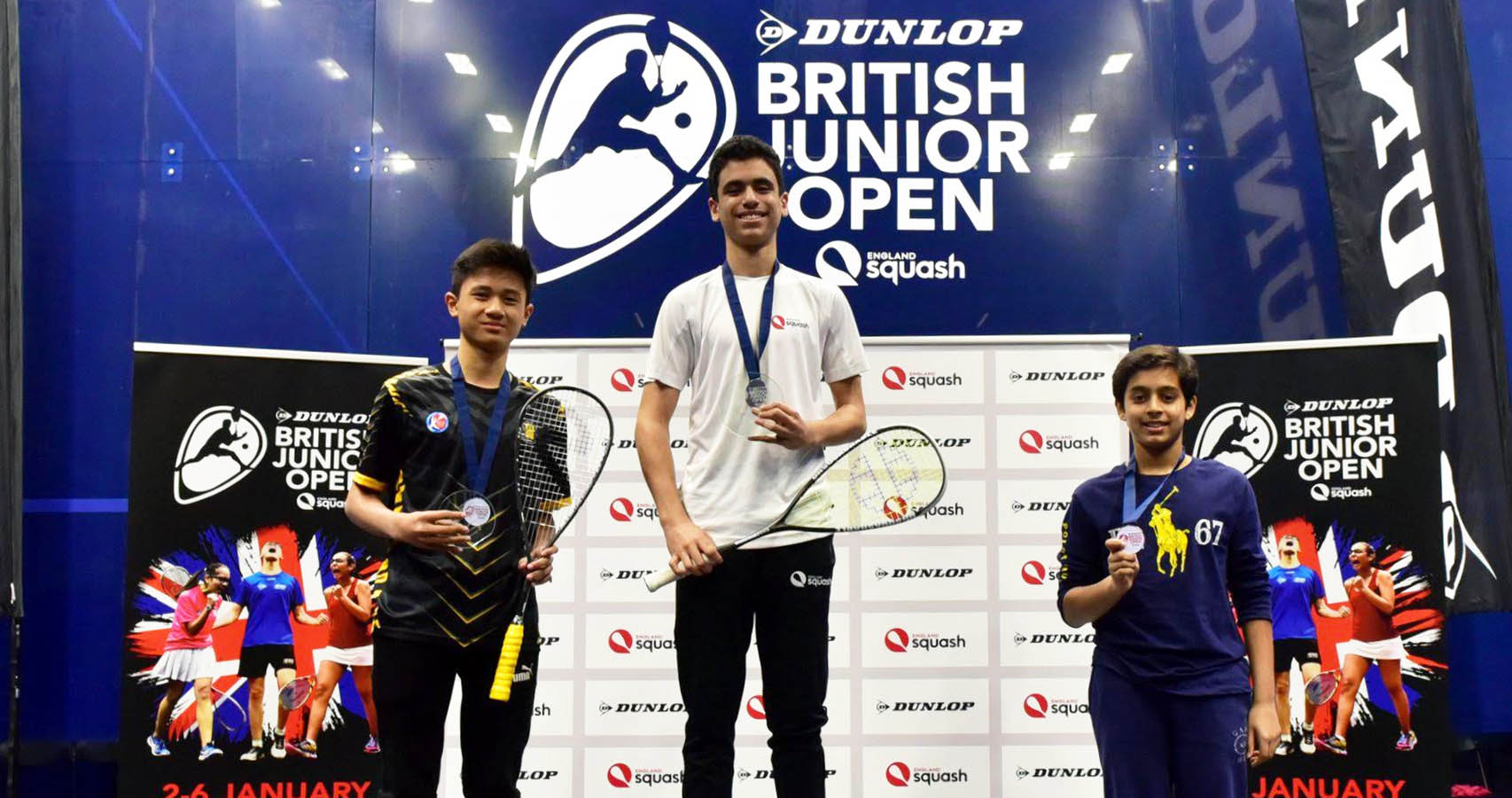 By Joe Leavey

Abdallah Eissa was 11 years old when he beat his dad on the squash court for the first time – just two years later, he's winning some of the world's most prestigious junior titles.
Still coached by his father Ahmed, the Warwick native lifted the biggest tournament of his career back in January, taking the Dunlop British Junior Open U13 title, months after winning the Dutch Open in Amsterdam.
And now the youngster has been recognised for his prodigious achievements, nominated for the SportsAid One-to-Watch Award, selected in the top ten from around 1,000 rising British stars supported by the charity.
But, having already scaled such lofty heights, Eissa, who received his SportsAid support through the Backing The Best programme this year, is still able to relax into a match against the man who first introduced him to the game that he might one day rise all the way to the top of.
"I got into the sport because of my dad," he said.
"He used to play when he was younger and when I was five, I started going on court with him. I always enjoyed it, always used to go on and my dad would teach me stuff.
"I just liked to play. He's now my main coach; he trains me every day.
"It's good to be coached by my dad. We had this father and son relationship, so it's good to discuss things with him. There are quite a lot of positives with it; he knows me best.
"Nowadays I tend to beat him – I was probably about 12 when I started to beat him; it was close when I was 11. It's still competitive when we play, but now I beat him most of the time!"
Launched back in 2006, SportsAid's One-to-Watch Award is selected from around 1,000 rising British stars supported by SportsAid across more than 60 sports, with double Olympic medallist and diving world champion Tom Daley the inaugural winner.
Dame Katherine Grainger, Britain's most decorated female Olympian, and five-time Paralympic para-equestrian champion Natasha Baker are among the panel of judges casting their eye over the nominees.
And while Eissa's goals are to replicate the feats of those names who have gone before him, he acknowledges that there is still work to be done – and lots of it – if he is to come close to fulfilling them.
"Long-term I would like to be world number one and win the World Championships," he continued.
"When I was nine or ten, I realised I was quite good at the sport and had a good chance of becoming a champion.
"But between U13s and U15s the physicality of the game jumps up to another level. It's now really physical and needs lots of work, so it's something that I'm working at.
"The older I get, the more physical the game will get. When I play older players, I need to be able to keep up with the physicality."
The winner of SportsAid's prestigious One-to-Watch Award will be revealed at the charity's Celebrate the Next event, sponsored by the Royal Bank of Canada, in London on Tuesday 19 November. Visit sportsaid.org.uk for further information.