Back
18 October 17 - by Ashley Davies
BJC preview: Britain's best seeking national glory in Manchester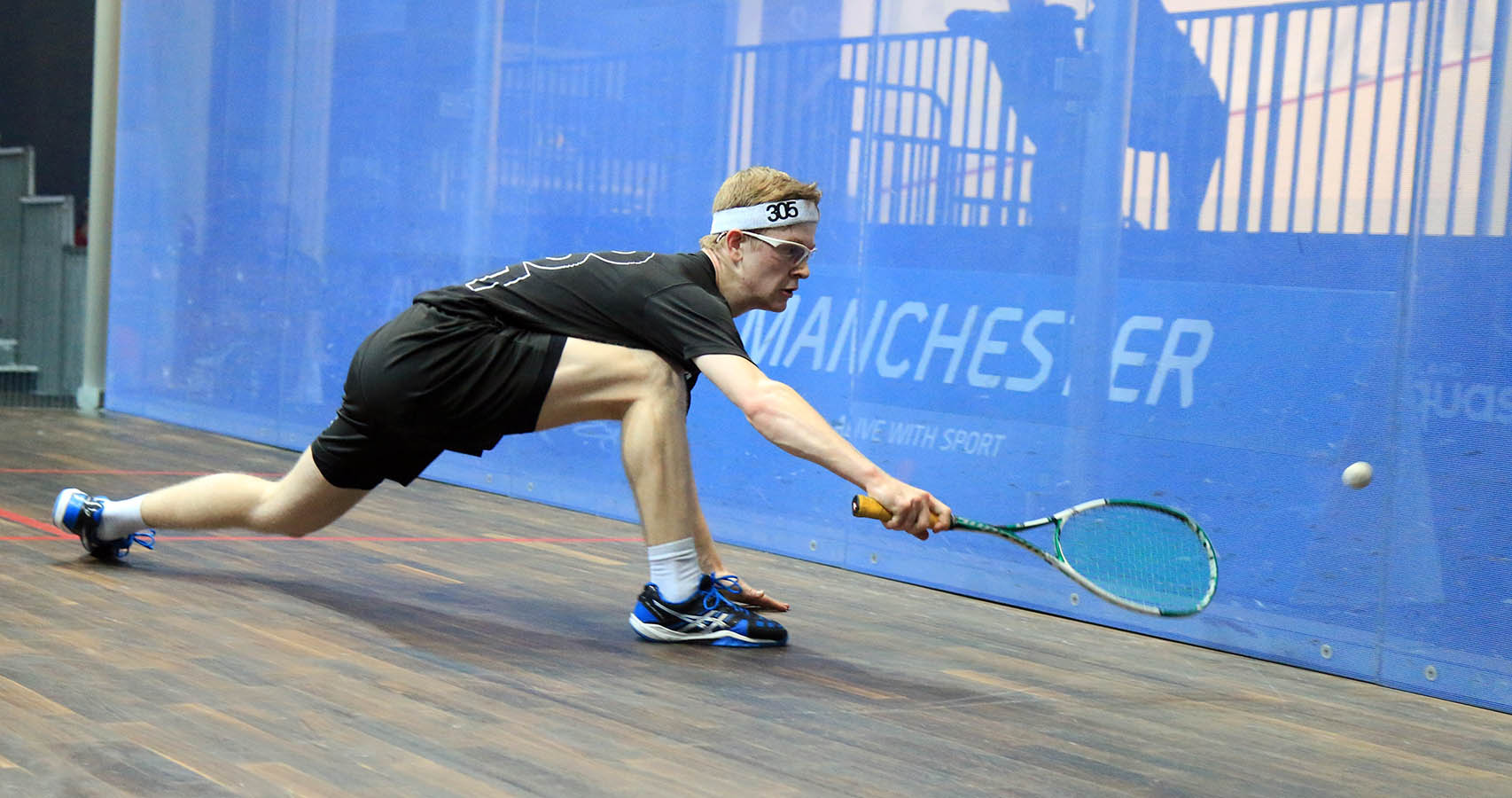 With the squash season now in full swing, Britain's finest juniors are heading to the National Squash Centre in Manchester to try their hand at a British National title.
The British Junior Championships is one of the most prestigious junior events on the circuit with more than 250 juniors competing across eight categories. This year's Championships will run from Thursday 26th to Sunday 29th October.
Kyle Finch looks a strong contender to retain the Don Sanderson Trophy in the Boys Under 19 but will be going up against some stiff opposition. Tom Walsh and Curtis Malik who came 3rd and 4th in last year's event will be hungry for the title. Another one to watch is Nick Wall, last year's Under 17 champion. The 17-year-old from the steel city will be keen to get stuck into the top seeds.
The Girls Under 19 event in similarity to the Boys has a strong top four with Lucy Turmel heading proceedings. Elize Lazarus, last year's Under 17 Girls champion moves up into the Under 19 category and is this year's number two seed. Behind Turmel and Lazarus, lie two tricky lefties - last year's finalist Jasmine Hutton and Hallamshire's best Charlotte Jagger. Both will be eager to clinch the title.
Top seed in the Boys Under 17 is Alasdair Prott, who will have to take down some good competition with the likes of last year's runner up, Jared Carter. Alice Green will look to go one better this year in the Girls Under 17 category after a 3-1 loss in last year's final to Elize Lazarus.
Sam Todd is hot favorite for the Boys Under 15 title. Todd finished 3rd in this event last year and has since won a US Open title, so goes into the weekend with major claims. However, these wins only make Sam more of a target for the rest of the pack, and everyone will be gunning to take the Pontefract talent down! In the Girls Under 15 event, Katie Malliff is set to take on Torrie Malik on Sunday for the title if everything goes to seeding.
The Boys Under 13 category is arguably the most fun age group of them all, with fast rallies and an array of shots. Jonah Bryant tops the category after an impressive British Junior Open semi-final in January 2017. Yusuf Sheikh, Caleb Boy and Jack Mahon are the other top four seeds respectively. But, Jersey's finest ,Charlie Taylor, 5th seed, is looking to upset all ranks and win his first national title. In the Girls Under 13 draw, Asia Harris sits in pole position and looks for her first national title, with competition coming from Amelie Haworth Campbell, Amy Wynter and Alyx Kelleher.
With all seeds and predictions aside, the only guarantee for the weekend is that there is going to be some fantastic squash on display as the UK's finest youngsters battle it out for their opportunity to stamp authority over there fellow competitors.
Find out more about the Championships on the official site.