Back
12 May 22 - by England Squash
British National Squash Championships Tickets Now on Sale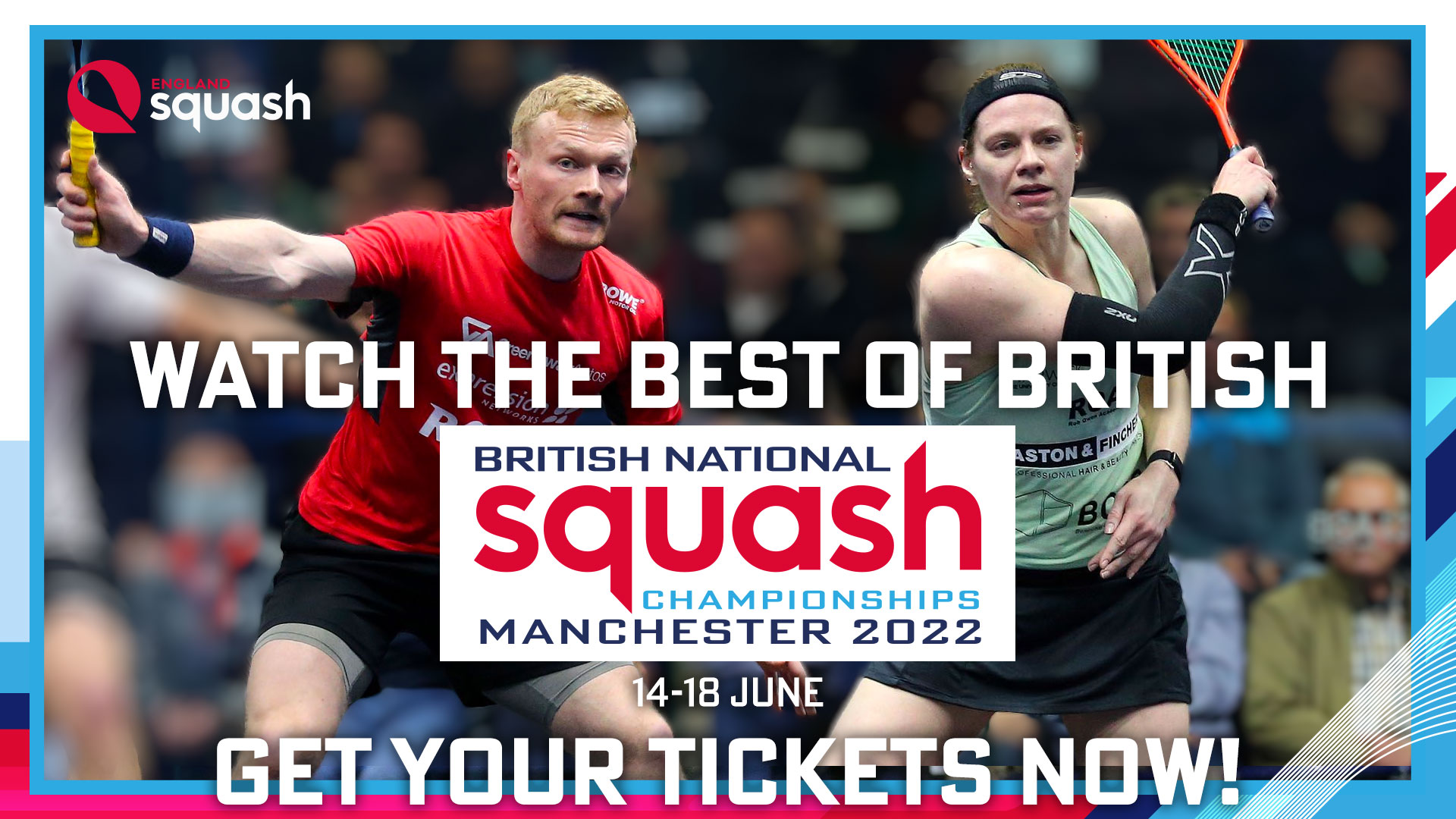 Tickets are now on sale for the 2022 British National Squash Championships, which will be staged between Tuesday 14th and Saturday 18th June at Manchester's National Squash Centre.
Delivered by Squash Media and Marketing (SMM), the British Nationals will be held in Manchester for the 25th time and will see the leading British players line up to do battle for the prestigious trophy, with one day of qualifying on June 14, before four days of main draw action, culminating in the final on June 18.
England's Sarah-Jane Perry and Wales' Joel Makin are both expected to be in action to defend their 2021 titles, when they defeated English duo Georgina Kennedy and Adrian Waller, respectively, in last year's finals.
Ticket prices start from £1 and are available to purchase via the tournament website.
The British National Squash Championships will be shown live on SQUASHTV and the Facebook pages of the PSA and England Squash.
For more information on the event, visit the England Squash website or follow England Squash on Twitter, Facebook and Instagram.