Back
14 November 19 - by Elizabeth Botcherby
Burton Manor named England Squash Club of the Month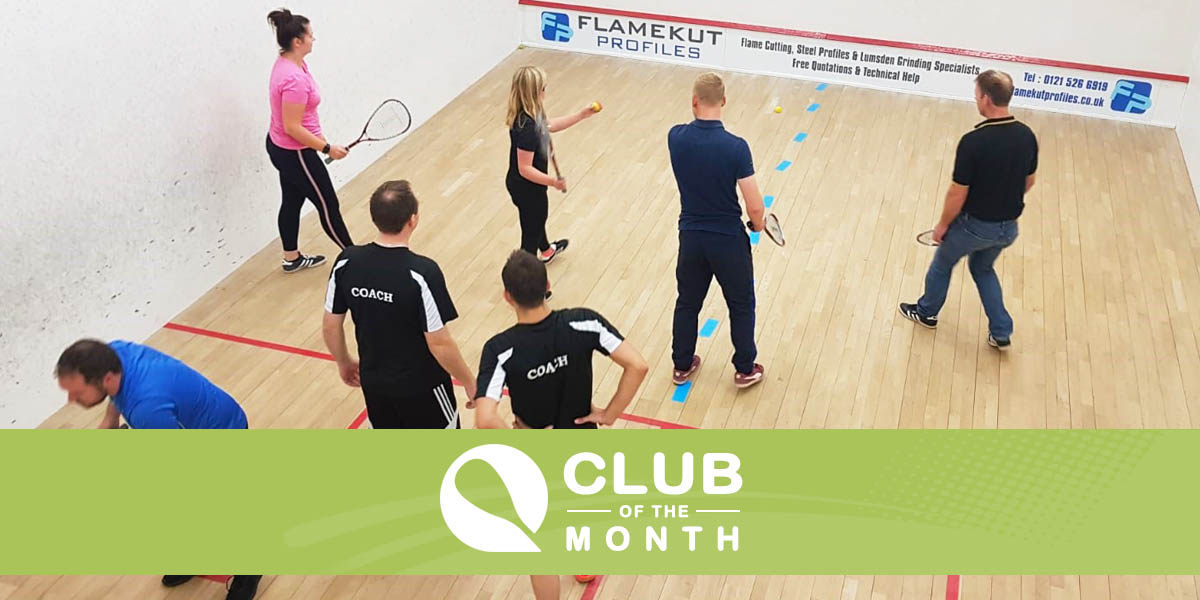 Burton Manor Sports Association in Staffordshire has been crowned England Squash Club of the Month in November after hosting a hugely successful World Squash Day 12-hour extravaganza which saw nearly 100 people in attendance.

On World Squash Day, Saturday 12th October, Burton Manor, a two-court facility on the outskirts of Stafford, opened its doors to a staggering 92 people who headed down to try their hand at squash and join in on the celebrations.
Shaun Watkin, a Level 1 coach at the club says:

"The buzz around the club was incredible! In the three years I've been here I've never seen the balcony so full."
Shaun went to great lengths to publicise the event at the local leisure centre as well as encouraging club members (circa 100) to come down and bring their friends and family.
Off the back of Shaun's efforts, the club has gained 14 new members and raised £300 in donations which has been spent on equipment for Shaun's newest initiative aimed at 3-4-year olds.
"A lot of us have younger kids who I'm keen to start engaging in the sport. They're too young for squash so we've bought lots of balls and some swingball sets to develop their hand-eye coordination and catch their interest early."
It wasn't all about enticing new members however. The club is reaping the rewards of putting existing members out of their comfort zone.
"For some time, I've been trying to persuade our men's team to give Squash 57 a go but they insisted it was an old person's sport," Shaun explains.
"On World Squash Day, I finally convinced them to give it a go and they really enjoyed it!
"There's so many more people playing Squash 57 within the club now and we even have an active Squash 57 league now which is fantastic. Half of our members play Squash 57 and it's great to see the sport thrive."
And that's not all. The last 12 months has seen the club's junior section quadruple from four members to 18 which has been largely down to word of mouth.
Shaun and fellow coach Nick Fudger now run two sessions every Saturday, coaching a mixture of competitive and social players.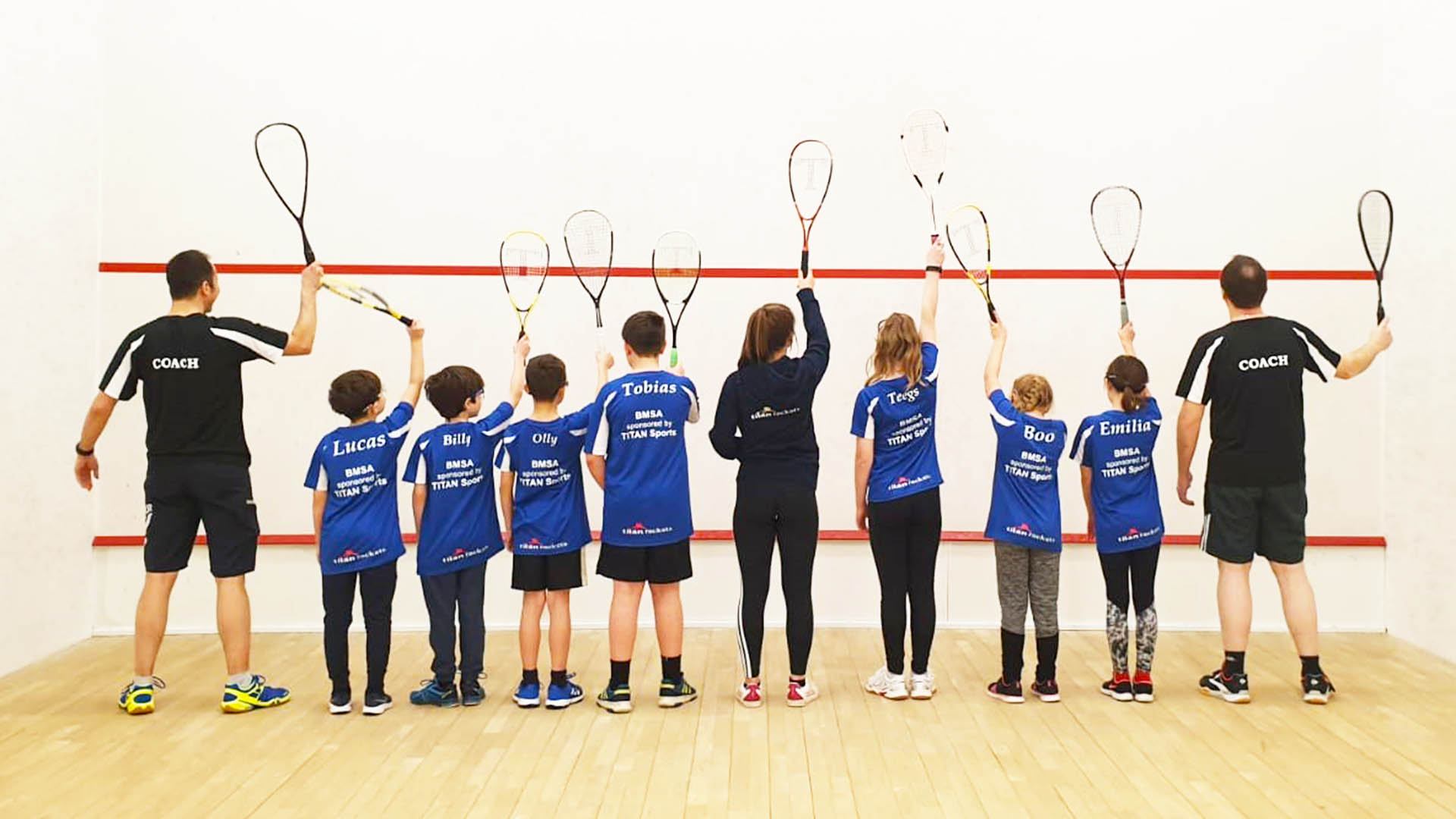 "Each session starts off with all the kids playing squicket before we split into two groups. In the social session we use squash-based games like longest rally and cat and mouse games to teach squash skills before they come back together for dodgeball which everyone loves."
Kids move back and forth between the social and advanced groups, depending on where they feel comfortable.
"I don't want to take away the enjoyment. If they don't want to be pushed that's fine. We can still have fun on a squash court."
Shaun is a big believer in integrating the juniors throughout the club, including the kids award night within the main club night and having juniors compete in the club's handicap competition for the first time in its history.
"Two juniors have reached the semi-finals. It's a shame that they've drawn each other but at least it means we're guaranteed a junior in the final," he laughs.
Looking ahead, Shaun's dream is to have junior coaching throughout the week and to develop Burton Manor as a hub for Staffordshire squash.
His motto: "If you can get them on court, they'll love it!"
To find out more about Burton Manor visit their website and Facebook.