Back
16 March 17 - by Chris Peddy
England No.1 Nick Matthew gunning for British Open title number four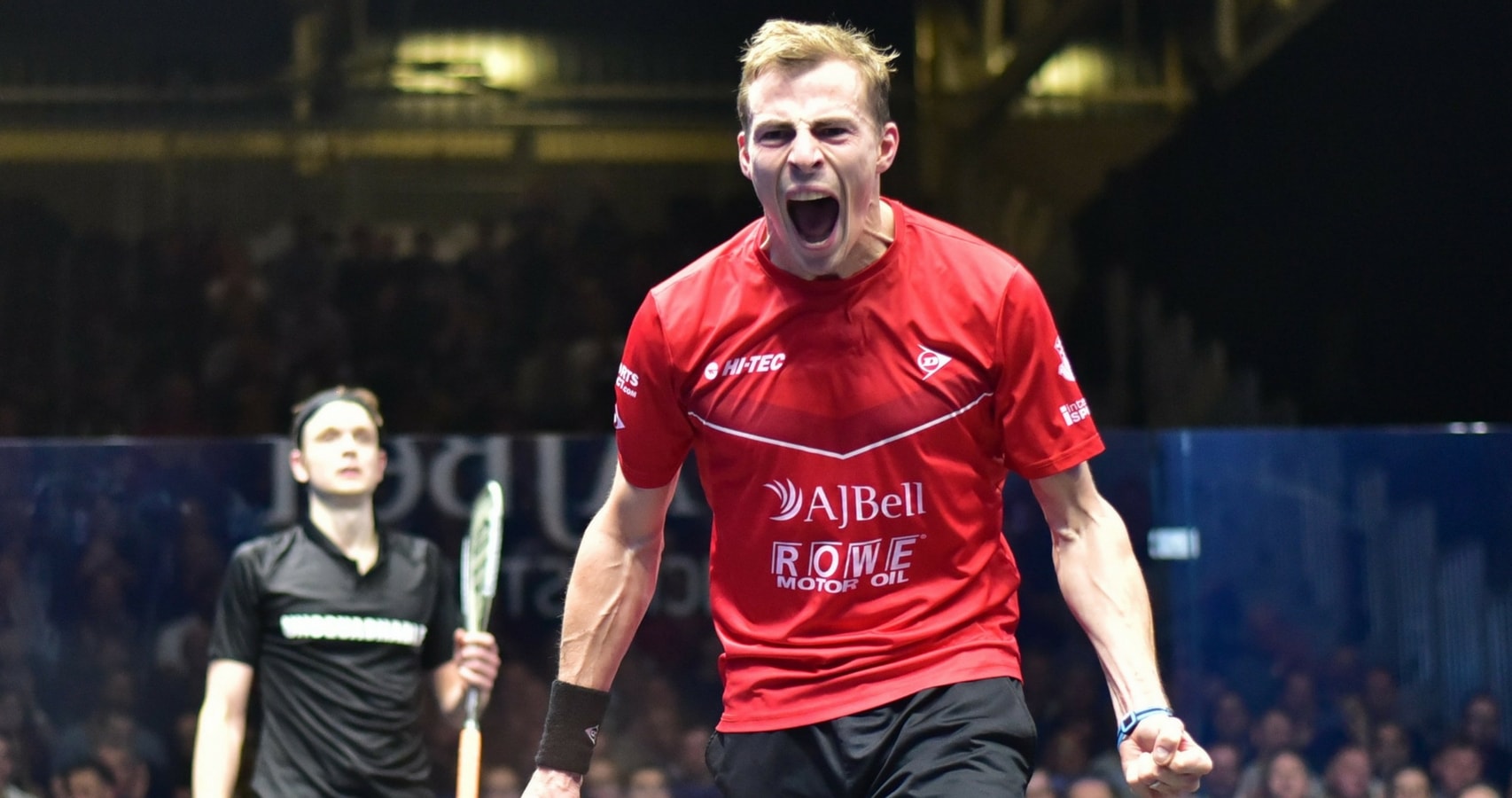 With three Commonwealth gold medals, three world titles and three British Open titles, Nick Matthew has won all there is to win. But he's not finished yet.
The England No.1 next week begins his quest for a fourth title at the Allam British Open in Hull.
And on the back of successes at the National Squash Championships and the Canary Wharf Classic, he has good reason to be confident.
"It's the oldest tournament on the tour and holds a special place in my heart," Matthew said. "I love the tradition and, of course, the fondest memories are from the three times I won it, particularly the very first time in Nottingham, that was the best atmosphere I had played in at that time. Then the final at the O2 in 2012 [which he won 3-0 against Egyptian Ramy Ashour] was possibly the best match I've ever played."
With reigning champion Mohamed ElShorbagy [1], World No.2 Karim Abdel Gawad [2], Frenchman Gregory Gaultier [3] and a resurgent James Willstrop all in action, this year's tournament promises to be one of the most fiercely-contested ever.
Matthew's route to the final begins with a tough first round match against Spaniard Borja Golan, a semi-finalist at the recent Windy City Open in Chicago and the Canary Wharf Classic.

He could then face German Simon Rösner in the second round and potentially World No.1 Mohamed ElShorbagy, who is looking to make it a hat-trick of Allam British Open titles, in the semi-finals.
---
---
But the England No.1 is not looking that far ahead. He said: "There aren't many players now that can cause a surprise, we all know each other's games so well. The tour is really exciting at the moment, I feel like anyone can win or go far which makes things more unpredictable than it has been in a long time, right from the first round. The key is who performs on the day."
Don't miss this amazing sporting event at Hull's Airco Arena. Buy your tickets today!
Men's first round draw
[1] Mohamed ElShorbagy (EGY) v Fares Dessouky (EGY)
Daryl Selby (ENG) v [Qualifier]
Stephen Coppinger (RSA) v [Qualifier]
Ryan Cuskelly (AUS) v [7] Ali Farag (EGY)
[8] Tarek Momen (EGY) v [Qualifier]
Paul Coll (NZL) v [WC] Declan James (ENG)
Simon Rösner (GER) v [Qualifier]
Borja Golan (ESP) v [4] Nick Matthew (ENG)
[3] Gregory Gaultier (FRA) v Miguel Angel Rodriguez (COL)
Cameron Pilley (AUS) v [Qualifier]
Mathieu Castagnet (FRA) v James Willstrop (ENG)
Max Lee (HKG) v [6] Marwan ElShorbagy (EGY)
[5] Ramy Ashour (EGY) v [Qualifier]
Diego Elias (PER) v [Qualifier]
Mohamed Abouelghar (EGY) v [Qualifier]
Omar Mosaad (EGY) v [2] Karim Abdel Gawad (EGY)