Back
24 February 23 - by England Squash
England Squash Awards 2022 Shortlist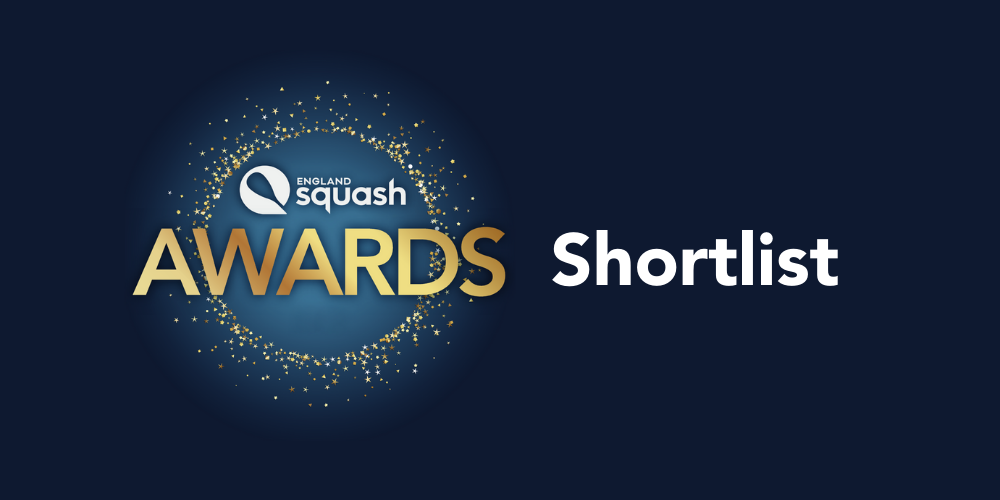 The nominations are in! We're delighted to announce the shortlisted candidates for the 2022 England Squash Awards. Take a look at who's made the list and why the squash community believe they deserve to win.
The awards celebrate the outstanding commitment and contribution of people within the squash community who make a real impact on the game in England. The categories are:

Coach of the Year
Volunteer of the Year
Young Volunteer of the Year
Club/venue of the Year
Referee of the Year
Rising Stars of the Year
Let's see who's been shortlisted for each category!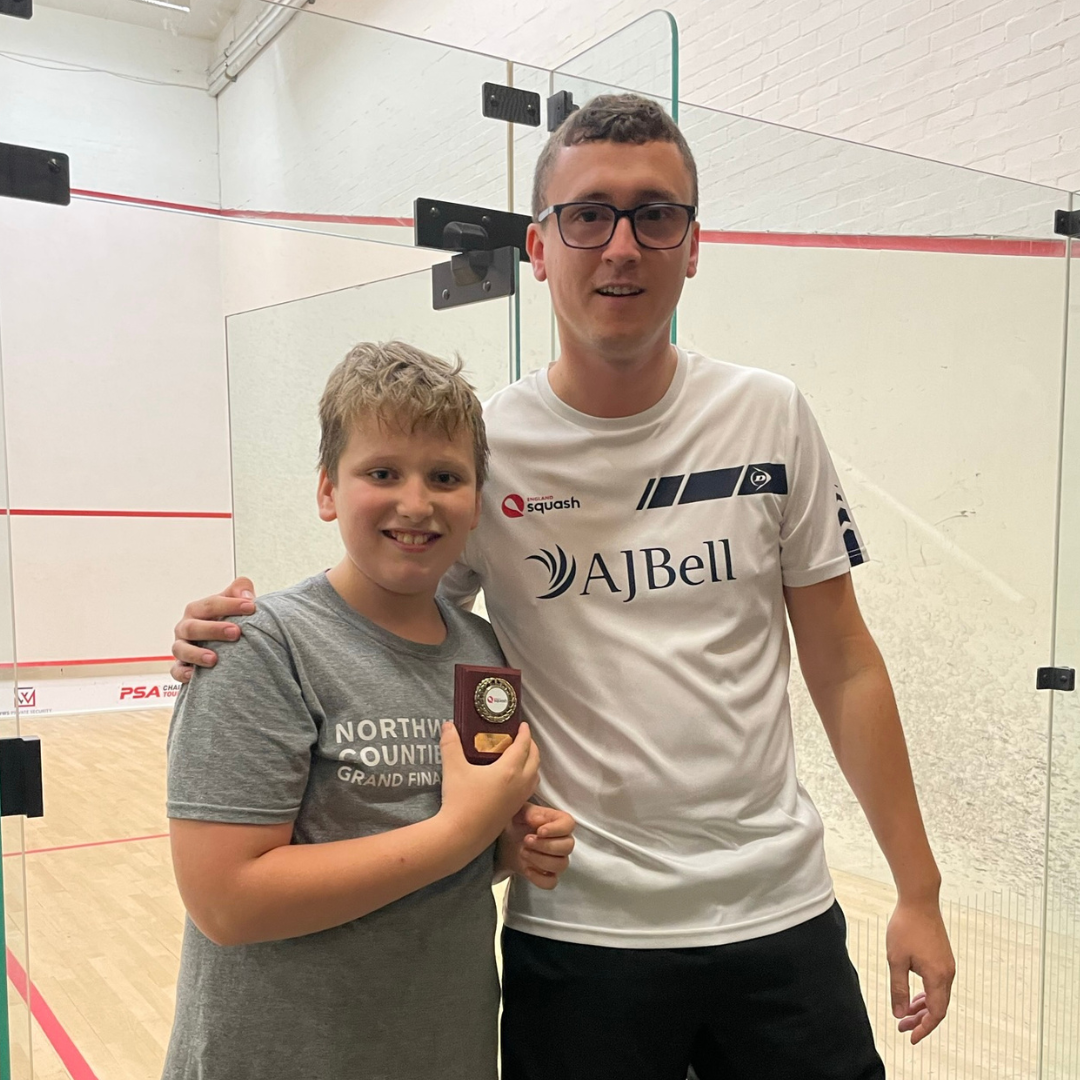 Oliver Evans
Oliver had a great year of squash in 2022, becoming both the North West England Regional BU11 champion and the Lancashire Junior BU11 champion. His technique and fitness have improved vastly this year through his dedication to the sport, training four times a week at his local club Cheetham Hill and through the Manchester Squash Academy. He has been chosen to represent Lancashire again following his move to the BU13 category, and regularly trains with the Aspire team.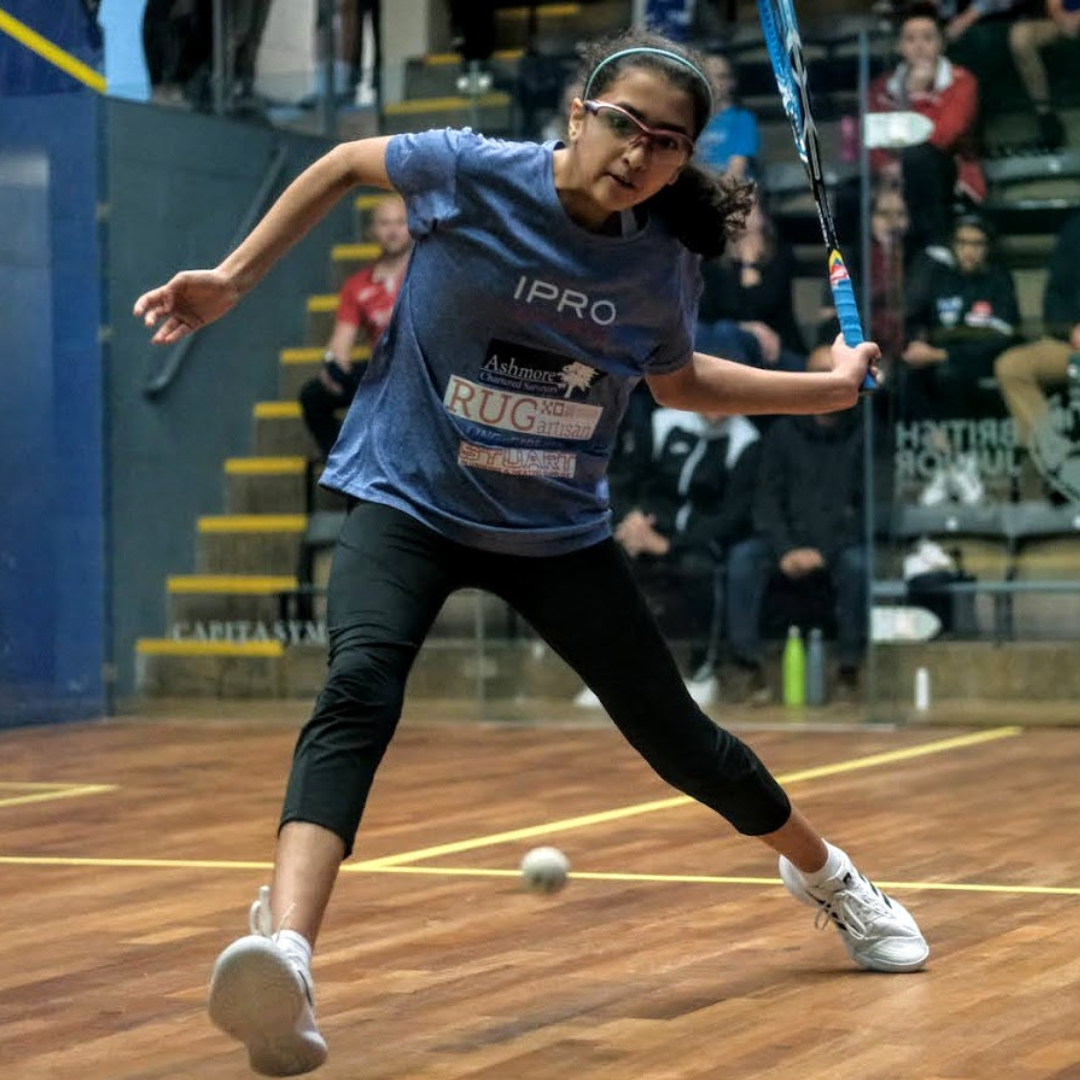 Ameerah Ismail
Ameerah's number one aspiration from the age of six was to play for England. One of her proudest moments was putting the England shirt on when she played against Hong Kong. Her key achievements in 2022 include: England GU13 number one ranking, European GU13 number one ranking, BJC GU13 winner, Spanish Junior Open GU13 winner, Danish Junior Open GU13/15 winner, Nordic Junior Open GU13 winner, Welsh Junior GU13 winner, Swiss Junior Open GU13 winner, Warwickshire GU13 and GU15 winner, and West Midlands regional GU13 and GU15 winner.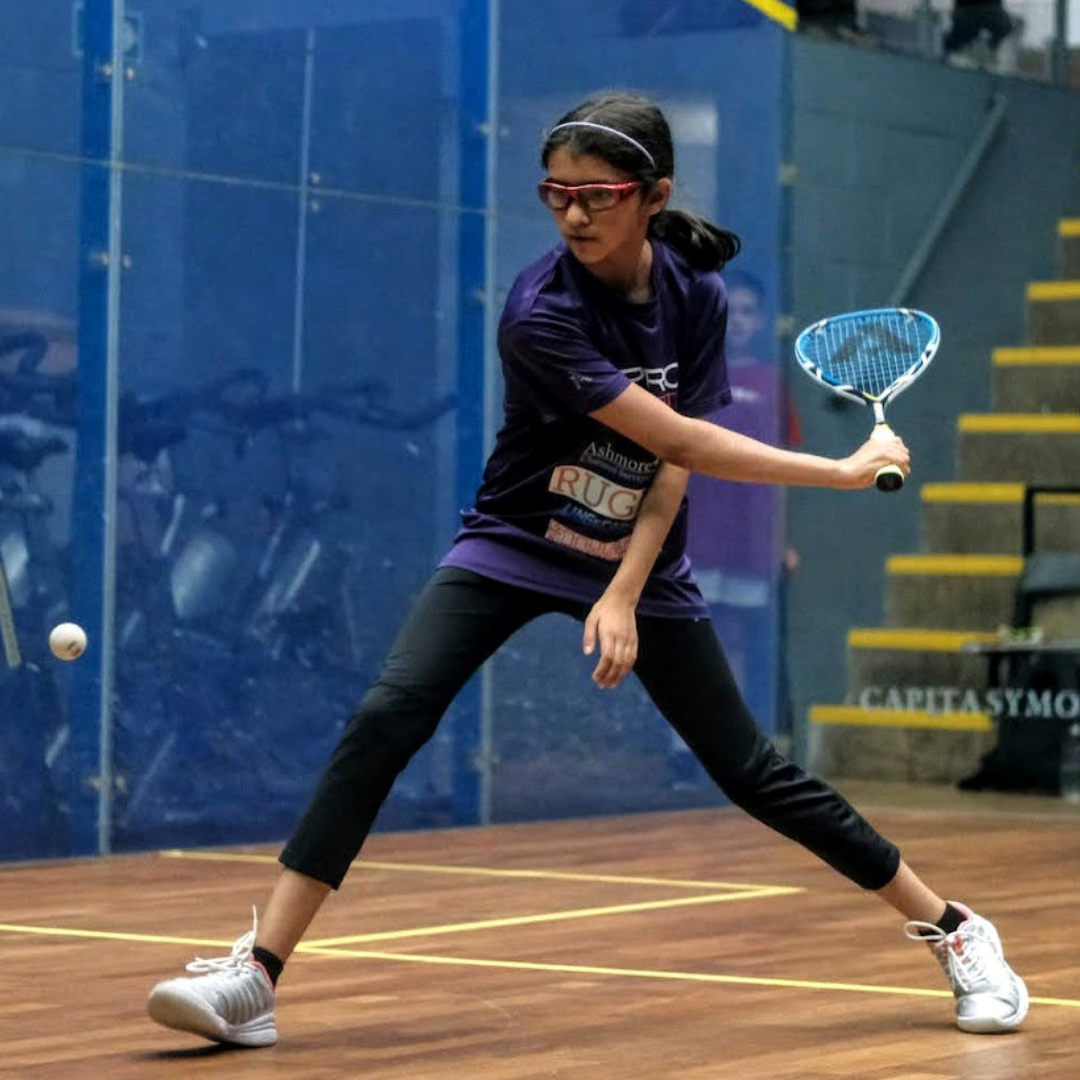 Nadiya Ismail
Nadiya had an incredibly successful 2022. Her key achievements are as follows: finished 8th in the British Junior Open, England GU11 number one ranking, European girls under 13s number five ranking, British Junior Championships GU11 Winner, Spanish Junior open GU13 third place, Danish Junior Open GU13/15s sixth place, Nordic Junior Open GU11 winner, Welsh Junior GU11 second place, Swiss Junior Open GU13 third place, Warwickshire GU11 winner and West Midlands regional GU11 winner.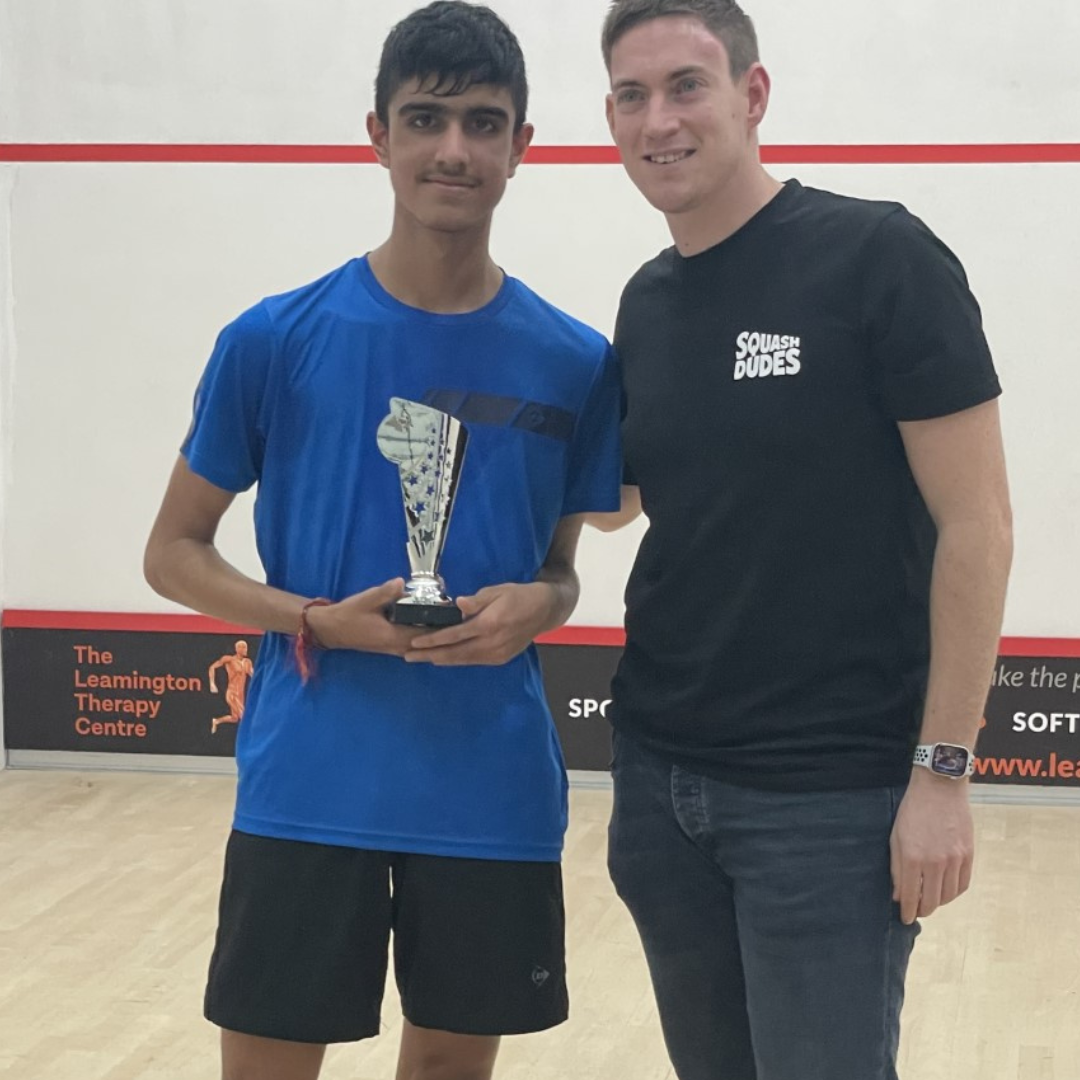 Dylan Kalar
Dylan has won four tournaments this season including; 3 x Silver tournaments and 1 x Gold tournament. He started the season with Squash Levels hovering around the 5,000 mark and within 5 months this has increased to around 7,300. He is ranked number two from the December junior rankings and is dedicated and focused on his training.

Ben Lamond
Ben has had many achievements during 2022 including winning his first Bronze level boys under 11 title in February 2022 whilst still only 8 years old. Additionally, he won the county closed under 11 and 13 titles, the South West regional title, represented Dorset in the intercounties, and represented the South West in the Aspire championships. Ben also won 2 Silver events (Hove Silver and Warwick Silver) and came third in the Pontefract Gold. Ben is currently ranked no. 3 in Boys under 11 rankings since November 2022.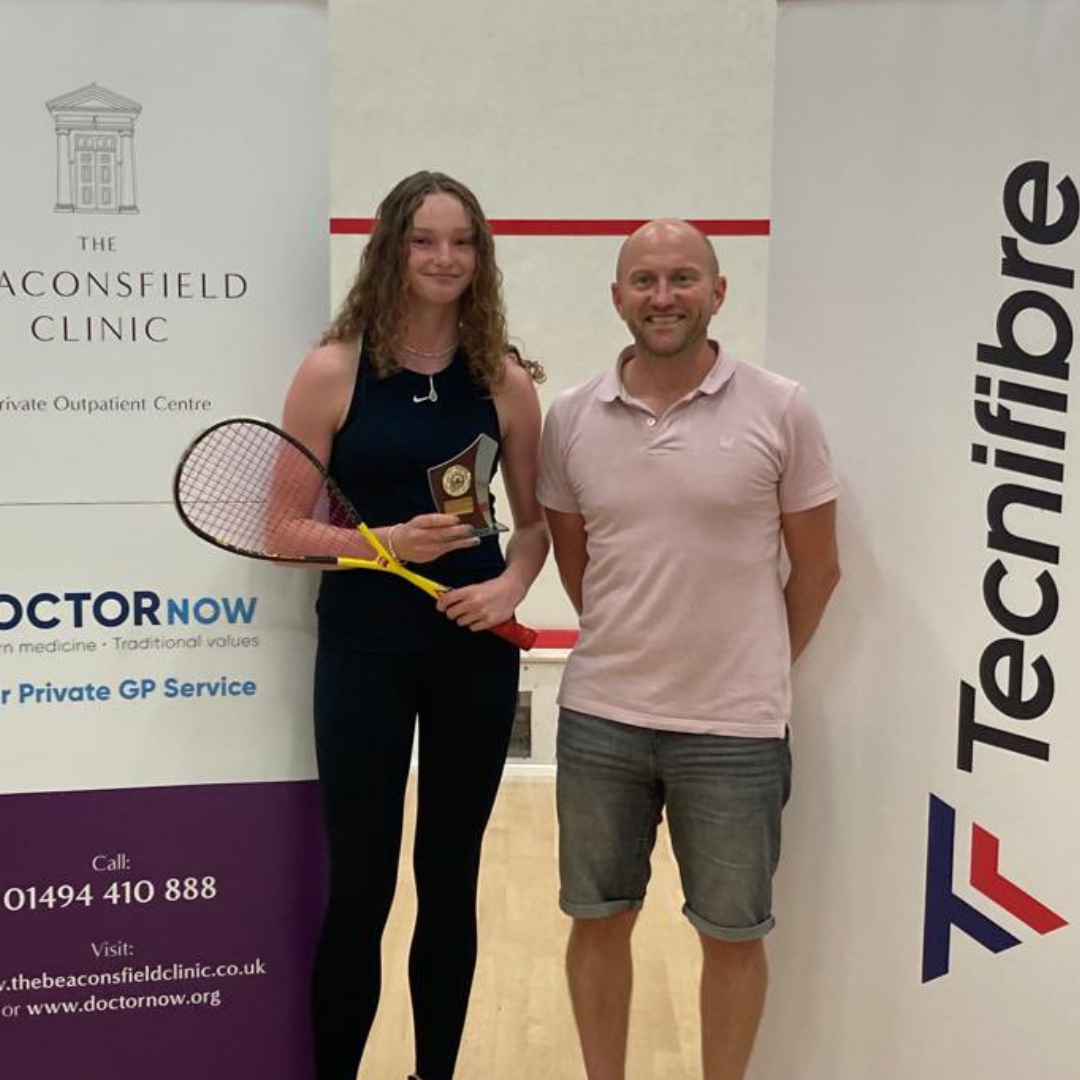 Lara Newton
Lara has those hidden qualities you look for in a future champions: desire, drive, hunger, respect and a love for what she is trying to do. Lara gives 100% on and off court, she studies the game and looks for any way to improve. She supports her friends when they play matches and helps between games. She gives back in her local club, helping others to learn to play.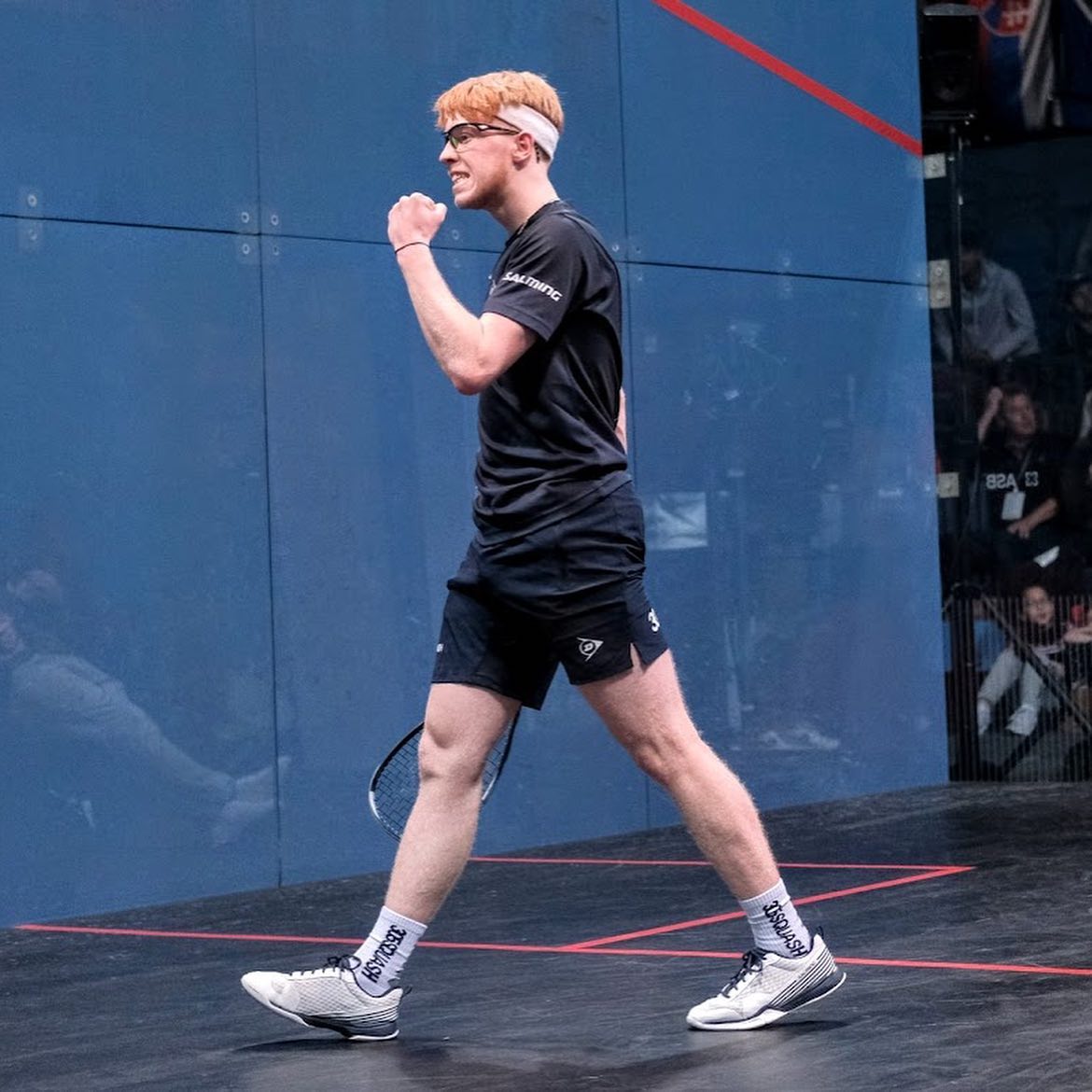 Finnlay Withington
In 2022, Finnlay's dedication to his daily training regime paid off when he won the European BU19 title and was a member of the England team that won the BU19 World title. He also reached number two in the BU19 World Championship and is the reigning British Junior Champion. His progression is also apparent in his two victories in PSA tournaments. Finally, he is still the current Junior and Senior Lancashire Champion.

Johnny Buckton
Johnny has hugely increased membership across all groups and ensured Yarm Squash Club embraces members from a variety of backgrounds in a fully inclusive and supportive manner. He supports members with disabilities such as autism, PTSD, birth defects and physical injury, and has upgraded the club's facilities with replaced floors and court walls. Johnny has improved Yarm's profile exponentially through the use of social media and word of mouth, resulting in a greater club interest and corporate sponsorship.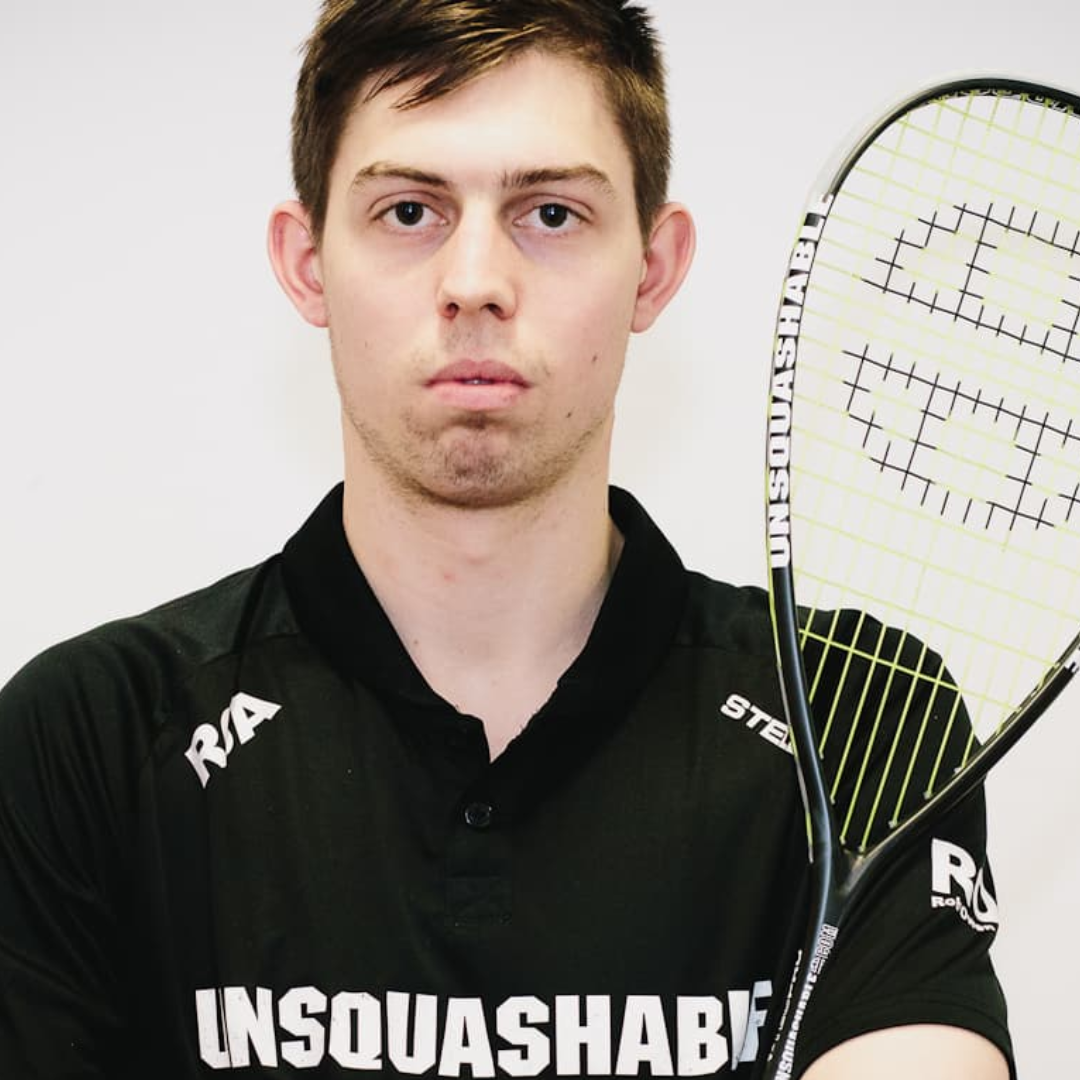 Miles Jenkins
Miles is much admired and liked by the members at St George's Hill Tennis and Squash Club and has brought in several new initiatives which has seen new players at all levels, including juniors, women and men's beginners' sessions being well attended. Most of all he has created the new dawn for squash at the club and fostered an optimism and professionalism that had been a little lacking in recent years.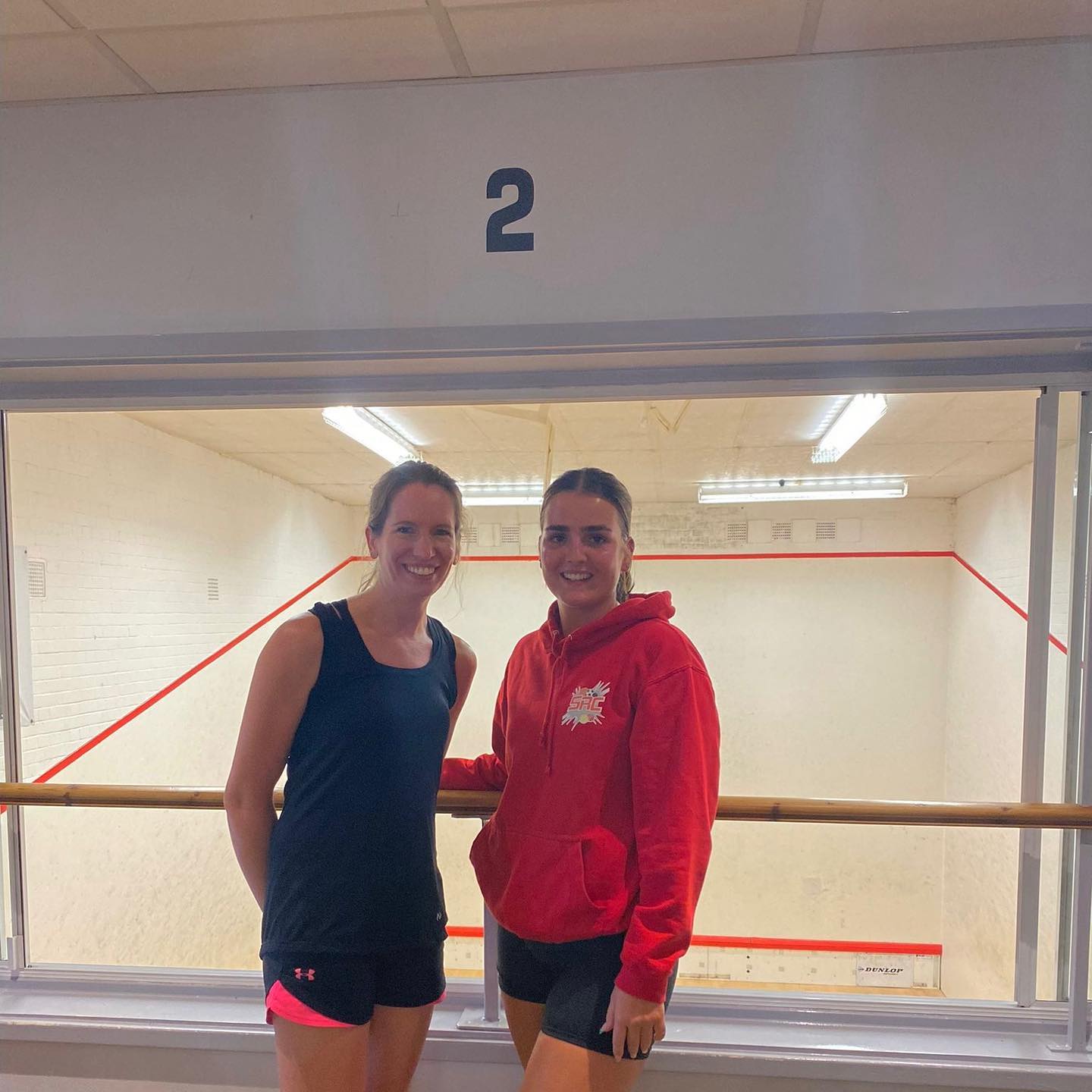 Lorna Lancashire
Through the sessions Lorna delivers, Biddenden Squash Club have reached out to new groups of players. New female players in particular really enjoy her sessions and develop enough confidence to join the club, box leagues and play in tournaments. One of the juniors that she coaches 1:1 won their first club tournament this year and Lorna even got their mum playing in a group session. As a result of Lorna's sessions, there are over 20 additional players regularly playing on top of the other sessions run by other coaches.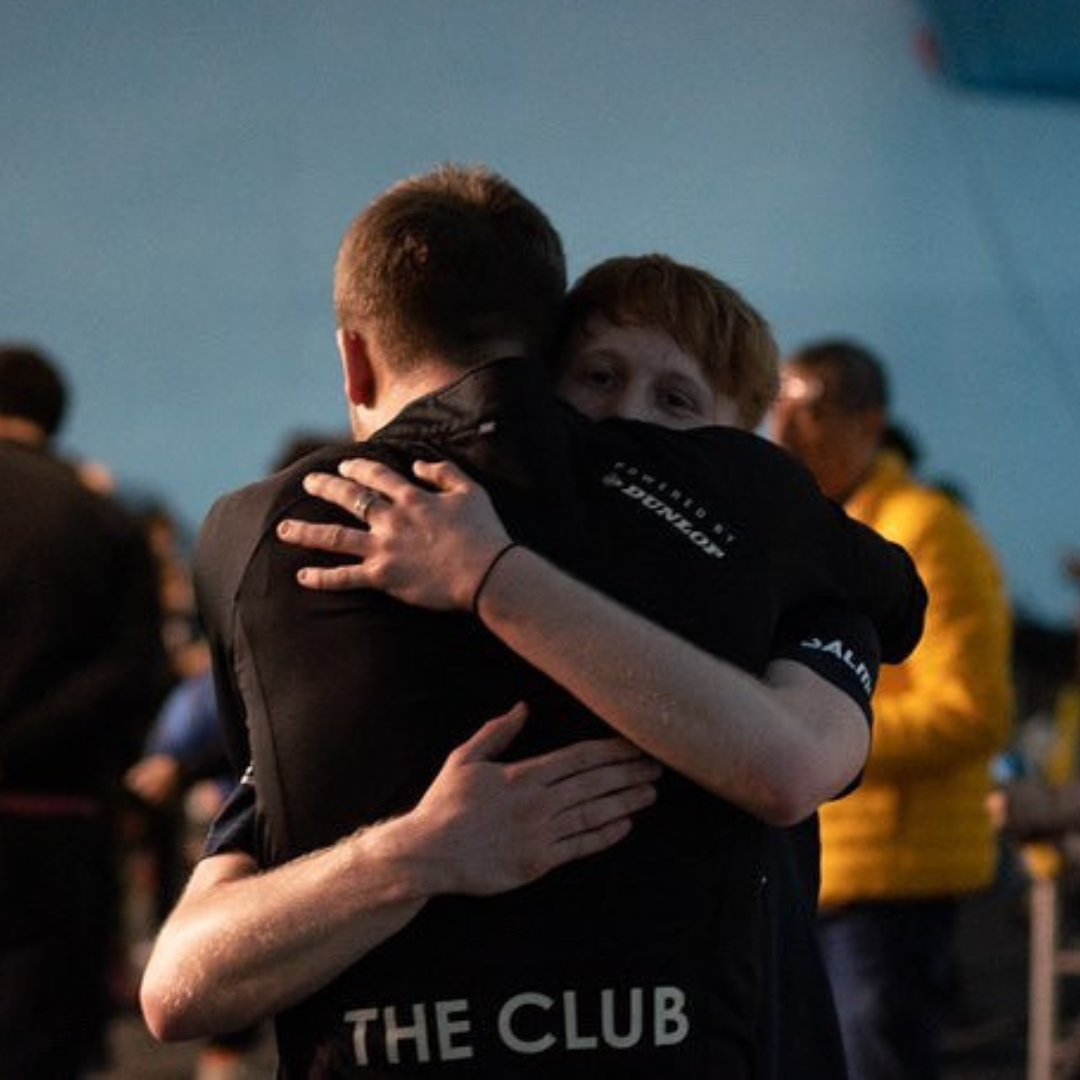 Josh Taylor
Josh Taylor is coaching players of all abilities from the very inexperienced to some of the country's finest young professionals. His work has continued with development of the club and increasing membership from all sectors of the community, in particular the local Jewish community, local schools, and members of the community. Josh has also had a major contribution in the continued careers of BU19 Finnlay Withington and GU19 player Saran Nghiem who is presently studying at Harvard University in the USA.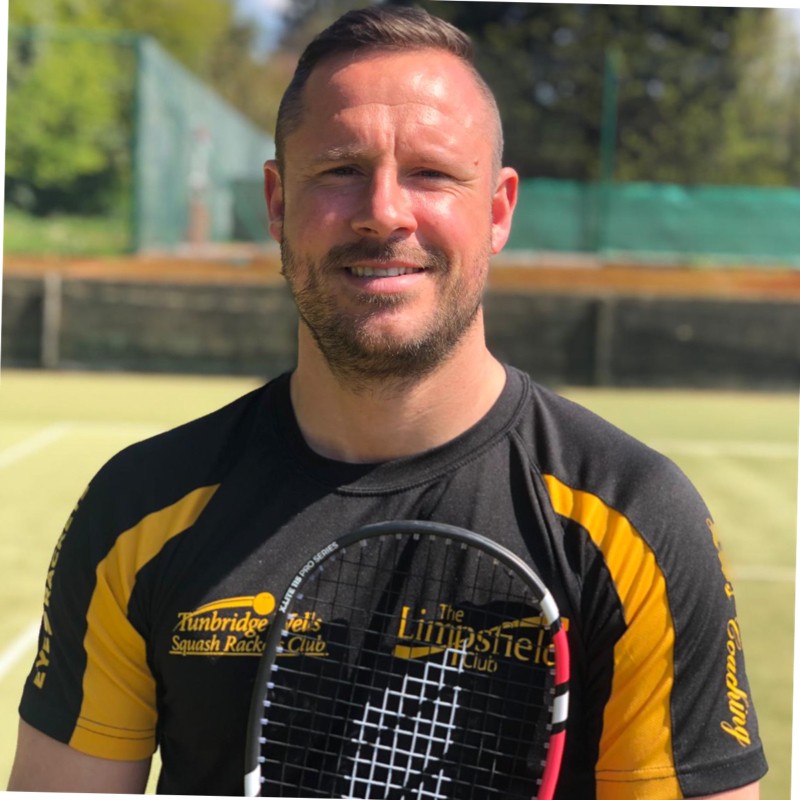 Zeb Young
Zeb is described as an exceptional coach who has worked tirelessly to encourage junior squash, develop players of all abilities and ages alongside promoting and increasing squash participation at Tunbridge Wells Squash Club and the wider community. The club's junior membership has doubled in a year with girls now making up 40% of their membership thanks in large part to Zeb and his team. They can now even put out several all-girls junior teams. Zeb has been instrumental in supporting key initiatives and delivering great value, inclusive and quality coaching to all.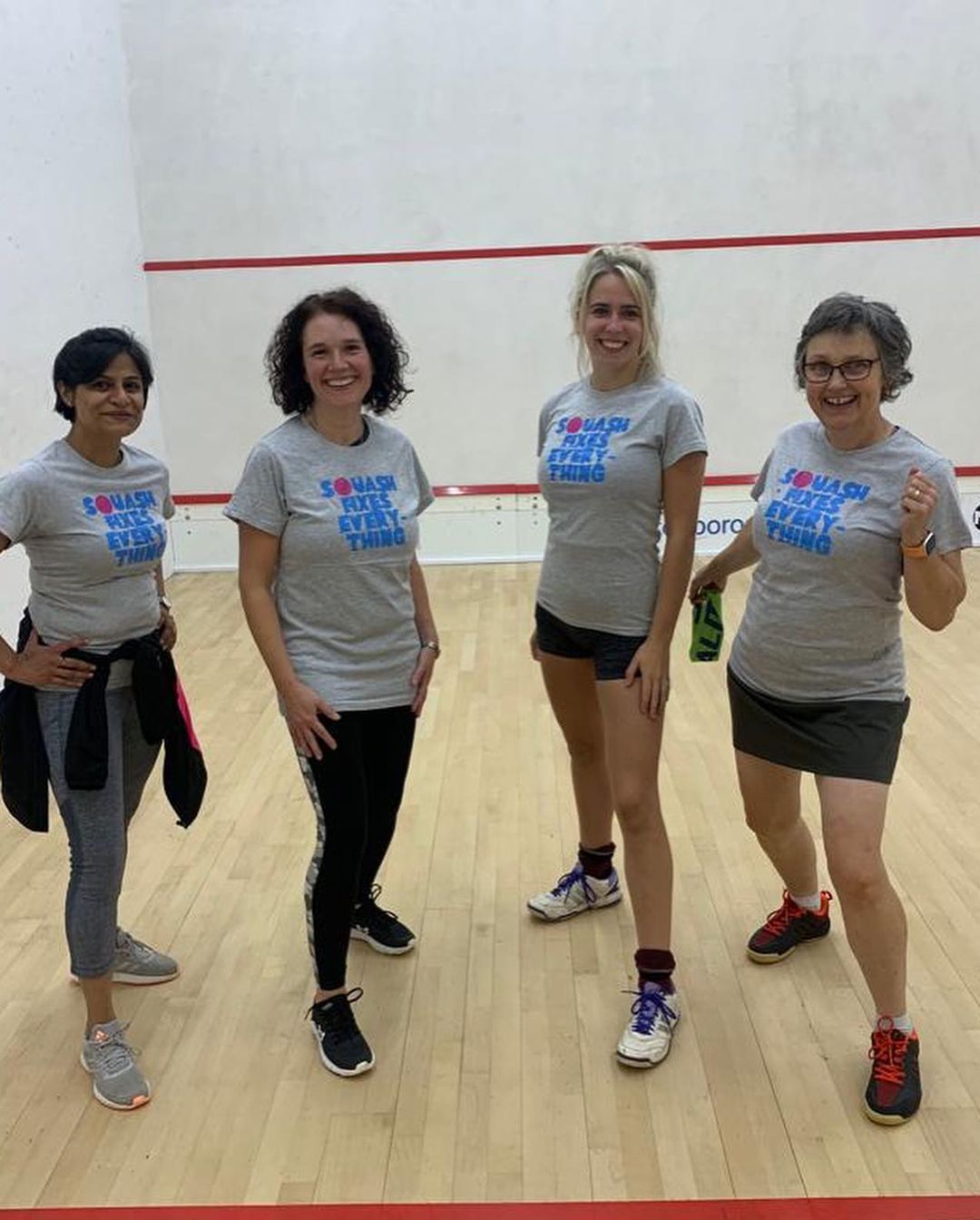 Abbeydale Squash and Fitness Club
With a renewed coaching structure, focus on family and inclusion, Abbeydale uphold all of England Squash's values, but particularly Connecting. A current resurgence in beginner players is thanks to WhatsApp groups, which are interactive, motivating, and inclusive and forge connection even for those unable to play due to illness or injury. Membership figures provide an insight into the split of participation but are only part of the story, guest players make up a good proportion of the beginner group who are taking their first steps to becoming full members by learning the game

Biddenden Squash Club
Biddenden's membership is more diverse than at any point in its history. The club is based in a small village in the heart of Kent, has 2 courts and a small bar area, yet they consistently have over 70 players involved in their internal club box leagues. Across all coaching sessions 48% of all the juniors involved are girls. In addition to that the club is part of summer sports weeks during the holidays, that exposes 40+ new children per week to the game of squash. Sessions are always full and oversubscribed The club has a wider social role, quizzes, dinner dances, parties, family days as well as supporting other local clubs in the area, even taking the local bowls club on in matches!
Marple Squash Club
Marple Squash goes from strength to strength. Participation has grown in all areas with the introduction and expansion of Sunday Socials - a fantastic way to buddy up new members and those new to the sport. The result has seen an increase in teenagers, women and men who now want to advance to team squash. The club vibe is hugely positive and inclusive with strong friendships made. The club held its first ever family fun day event and continues into 2023 with a focus on community and inclusivity.

Queens Sports Club
Queens Sports Club have undertaken initiatives such as visiting local shops (nail salons, hair salons, bakeries, and post offices) to successfully recruit more female beginners and visited a local cricket club to recruit male adult beginners in their winter off season. They've also had a lot of involvement in England Squash initiatives throughout 2022 such as Squash Stars, Squash from The Mosque, and a junior sanctioned tournament. The club also ran a free 6 week course for asylum seekers from Calderdale college appealing to their members to donate appropriate footwear so they could take part.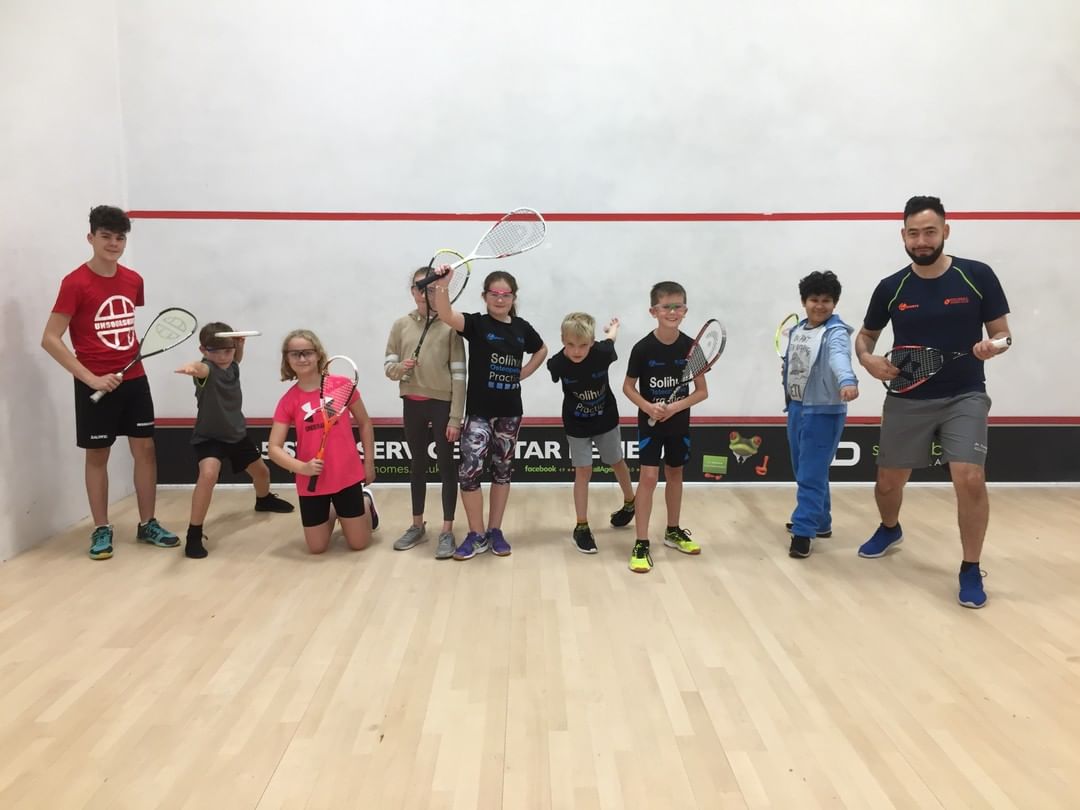 Solihull Arden Club
Solihull Arden Club are running a current school program with 120 kids aged 7-10 run by two coaches and teachers from local schools. The club also hosts a range of kids programmes with 96 players regularly being coached - most of which joined from the school connections. Solihull Arden have grown membership from 599 following COVID and are currently at 1300 members playing and integrating into all sports.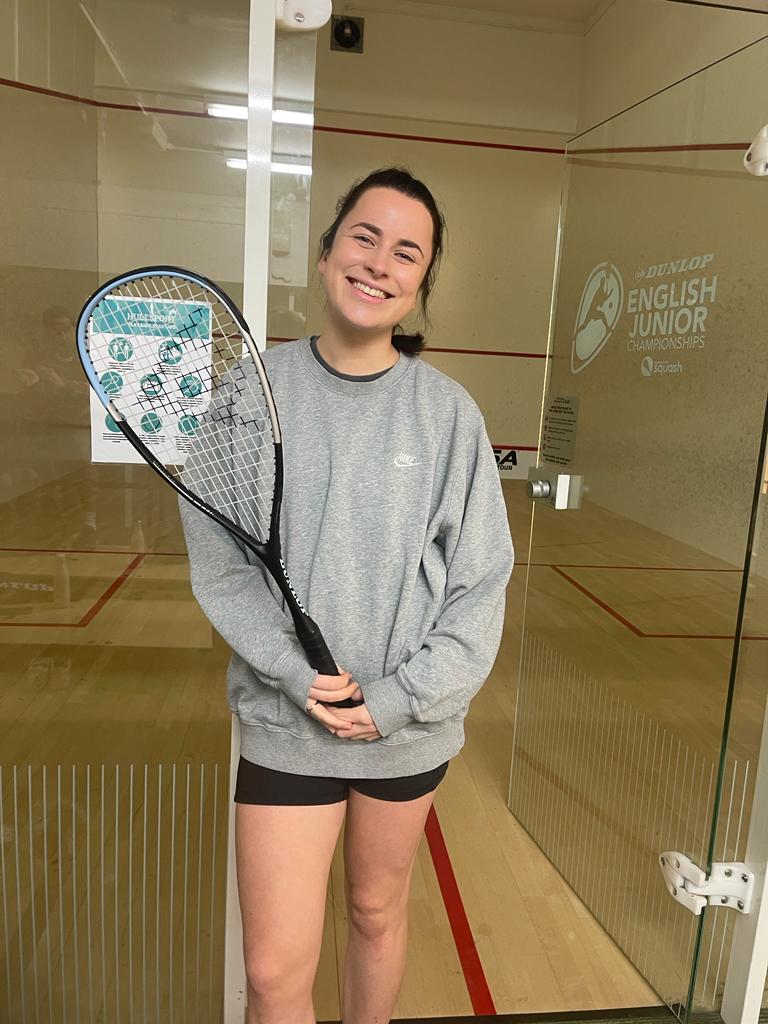 Sophie Al-Mudallal
Sophie has been volunteering within University of Hull's squash and has delved into a range of different volunteering opportunities such as; a school delivery programme Rackets Cubed, squash club training sessions, female-only programmes and their newly formed junior squash sessions. Sophie's main focus has been to provide extracurricular squash opportunities for children within multiple deprivation areas through the school programme and evening junior squash sessions. Through these initiatives Sophie has worked with a range of children from diverse backgrounds.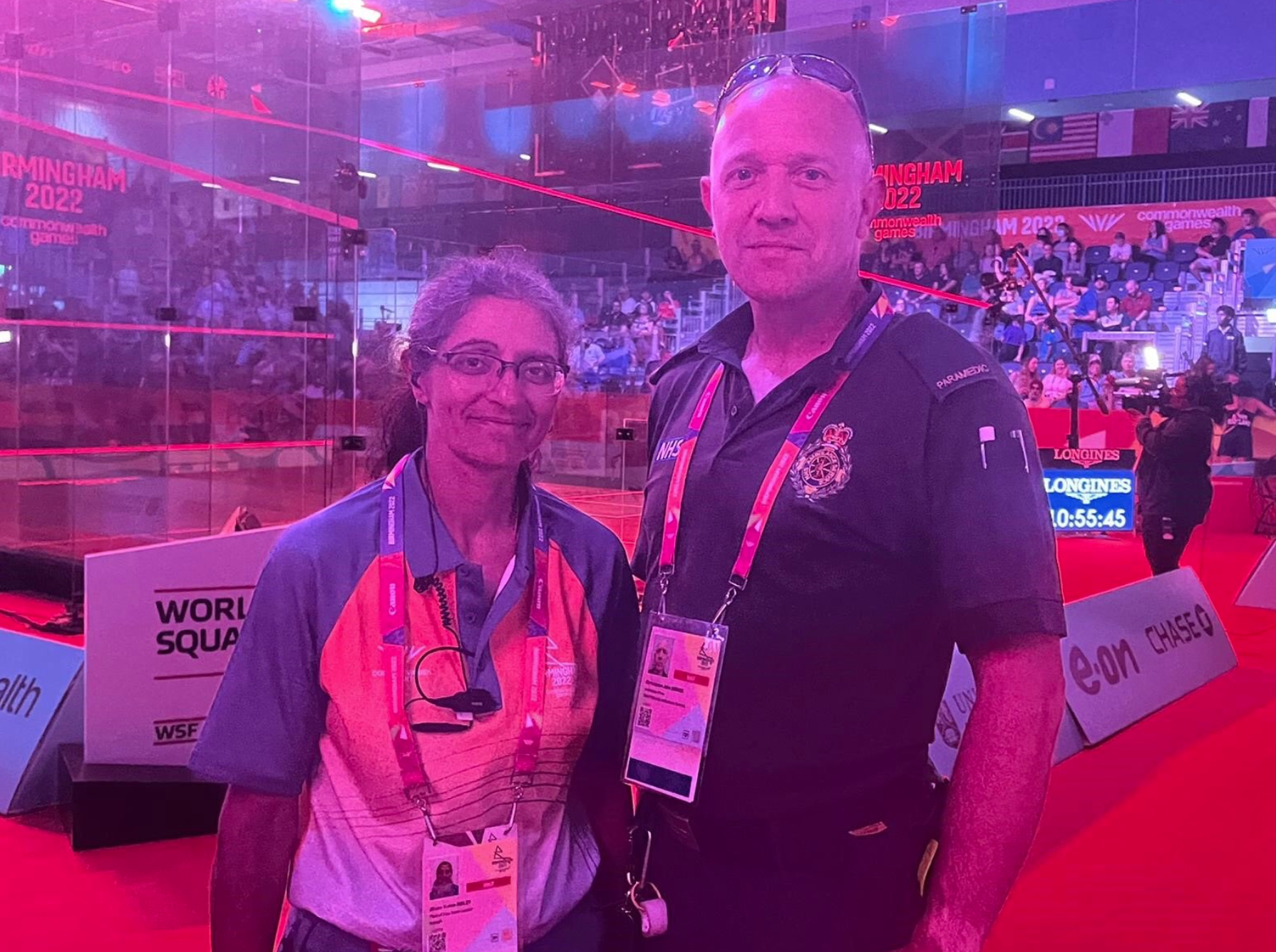 Alison Insley
Alison is a committed and enthusiastic volunteer at many major events, overseeing the main arena glass court and the team of volunteers. She dedicates many days/hours to this role, including at the Commonwealth Games and British Junior Open. She works long hours, leads by example and establishes positive rapport with all stakeholders she has contact with. This commitment involved two weeks at Commonwealth Games and 5 days at BJO. Alison has been doing this role since the BJO came to Birmingham in 2018 but has also carried out the same role for other events.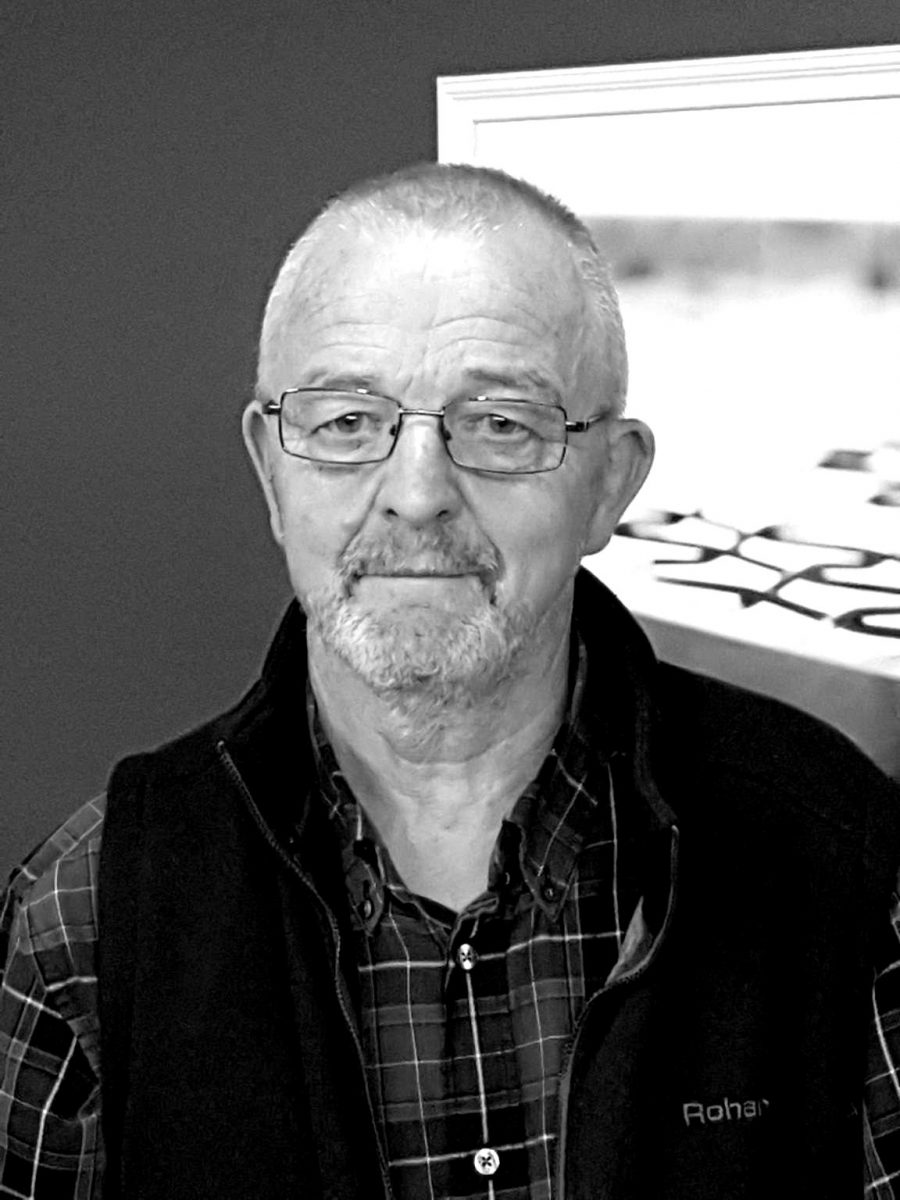 Alec Livingstone
There would be no possible way to work out the exact amount of hours this man has given to squash not only in Ipswich but across the region. Alec has served Suffolk Squash continuously from 1975; he has held every position on the committee and even ran the Suffolk Squash leagues from San Francisco for 5 years whilst living there for work. He has charted various committees, supported tournaments, given free taster sessions. Helped clubs with funding bids - the list goes on and on.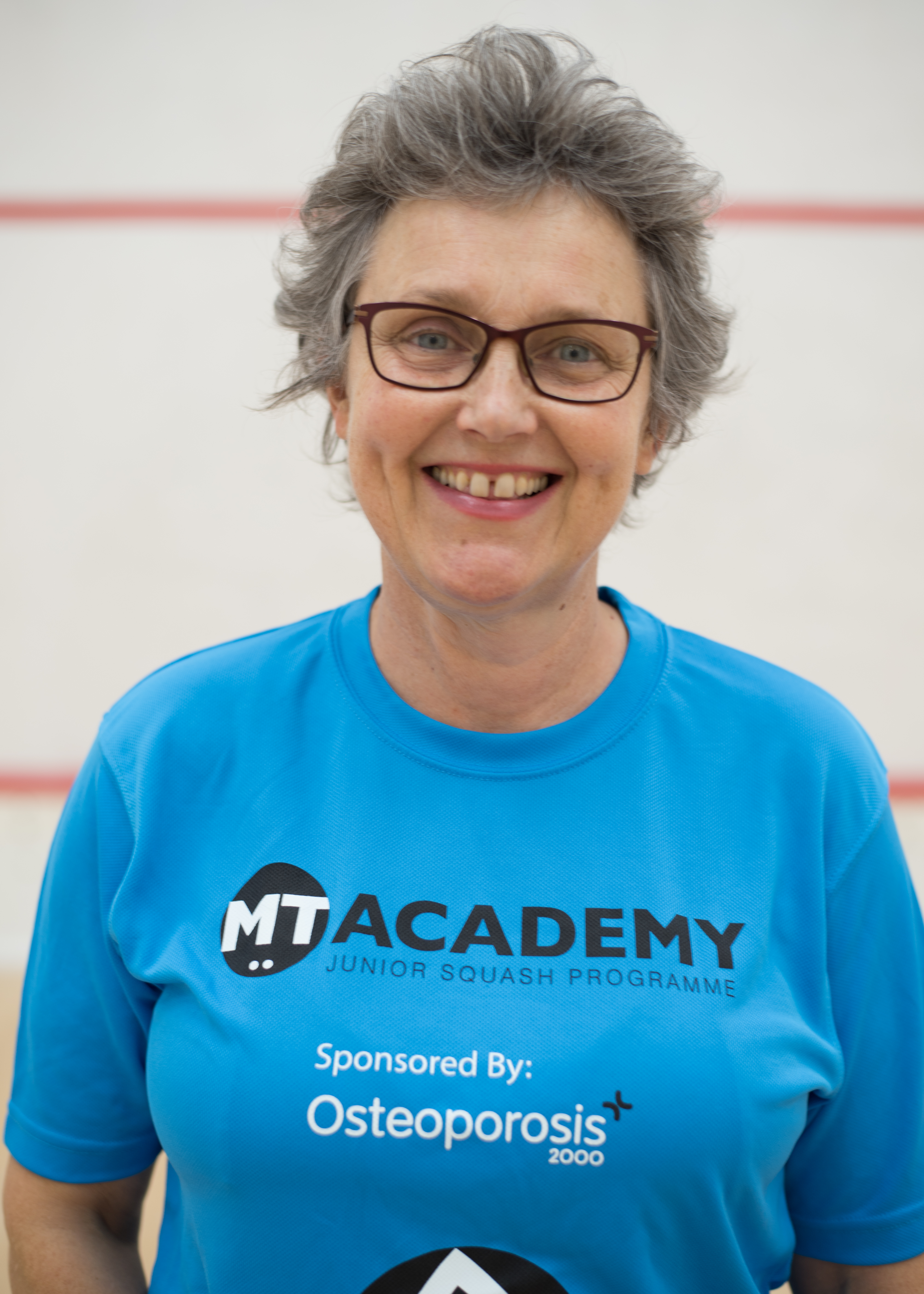 Jo Wallis
Jo has been instrumental in the implementation and planning of Abbeydale's recent initiatives and is leading the way with diversity and inclusion at the club. She has challenged head coach Mark Tasker to consider how they do things, how members see things, and what barriers there may be for new players. She has ran many sessions throughout the year including Squash Stars, Squash from the Mosque, IMAS, and junior sessions. Many of these sessions she has done voluntarily. On some occasions where funding was secured, she used her own coaching fee to pay junior helpers.
Young Volunteer of the Year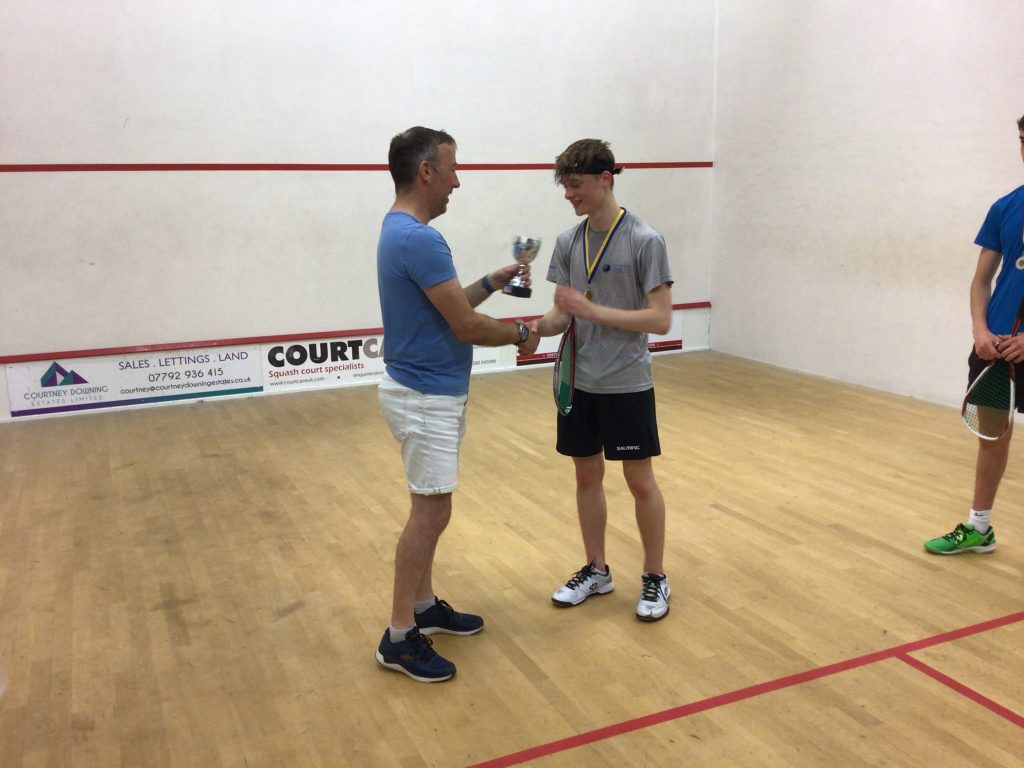 Finley Aimer
Finley has been coaching with Shropshire Squash Club for the last 12 months. He plans and delivers Squash Stars - inspired by him they have had an 80% retention rate following the end of the courses. He assists in coaching every Saturday morning, giving 3 hours of his time to help young people improve their squash skills while having fun. He regularly steps in when county coaches are unable to take squad sessions and always volunteers when anybody needs help. He is very good at saying yes and then adjusting his personal plans to help others at all levels in the club and county.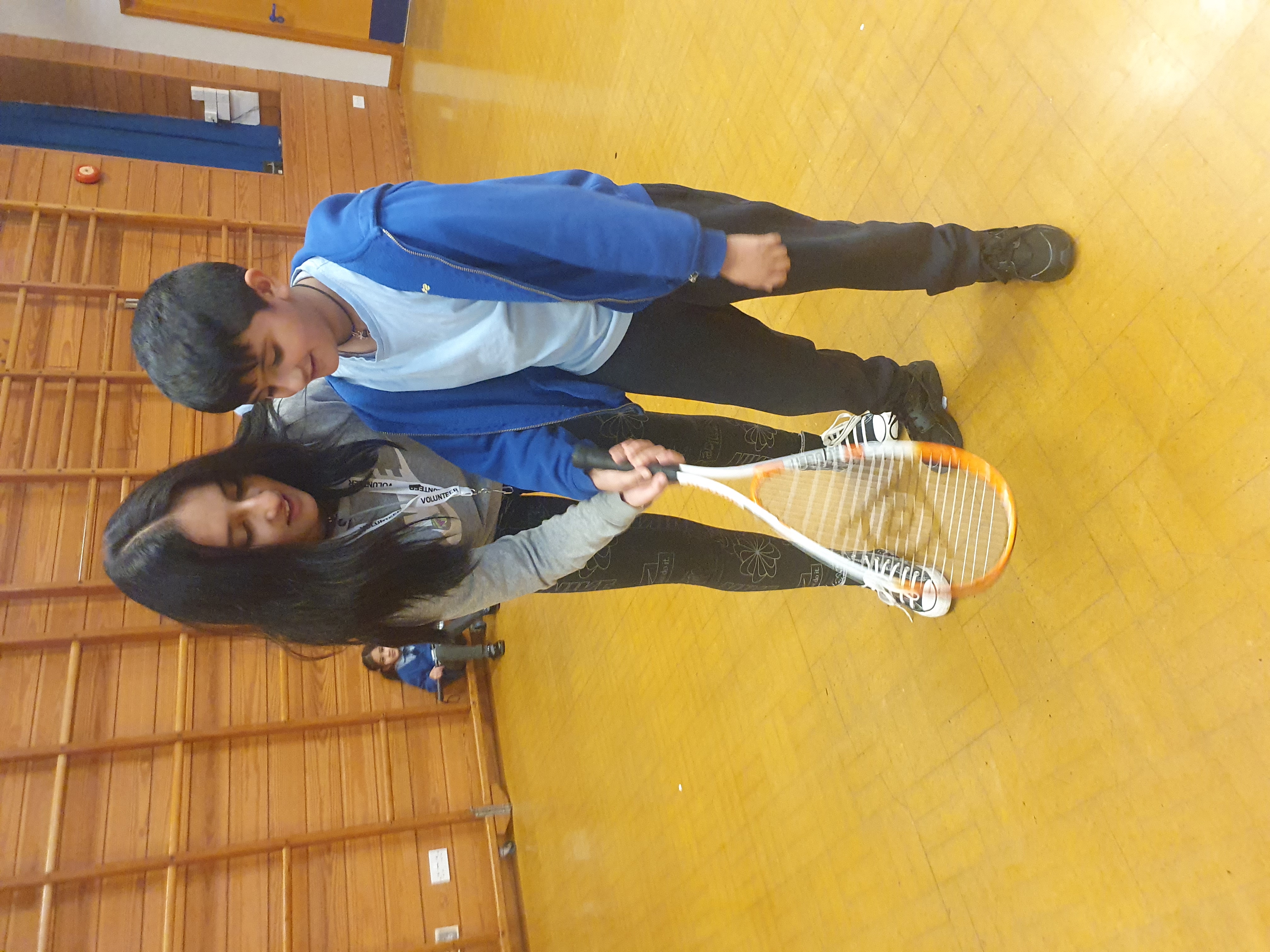 Simran Bokhiria
Simran is 12 years old and selflessly gives up an hour and a half every Friday afternoon to help set up for and coach children the basics of squash at St Johns C of E Primary School club. Simran has been helping since September 2022. She arrives with a positive attitude; she helps set up the sessions and ensures all equipment is ready and the nets are up correctly. She will use her initiative to spot those individuals that are struggling and will approach them with some positive feedback and some tips too. The children find Simran very approachable and friendly.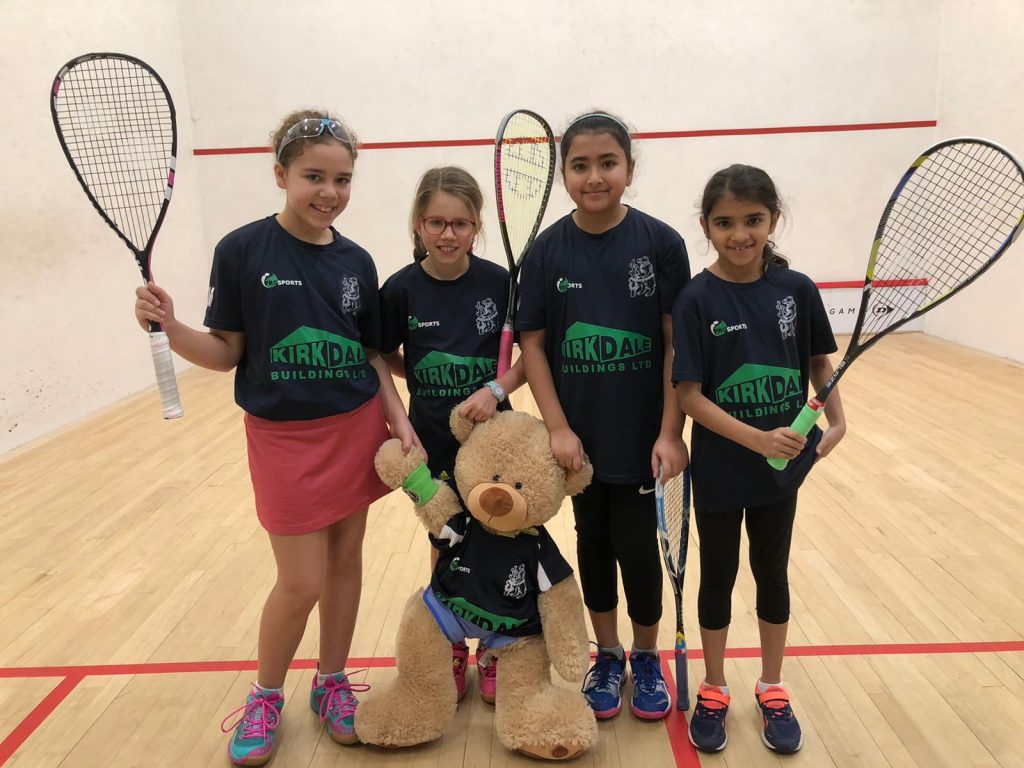 Sophie Townsend
Sophie has been volunteering at Kenilworth for the past 3 years. She helps coach the younger children for 2 hours before her own class every Saturday and also for an hour on Tuesday. Sophie encourages the very young and gives them confidence to stay on court and integrate so that they can become the next generation of squash players. The club has seen their tots session (for 4 year olds) grow due to the likes of Sophie as parents can see real progress and dedicated development. Sophie is enthusiastic, encouraging of others and a great role model.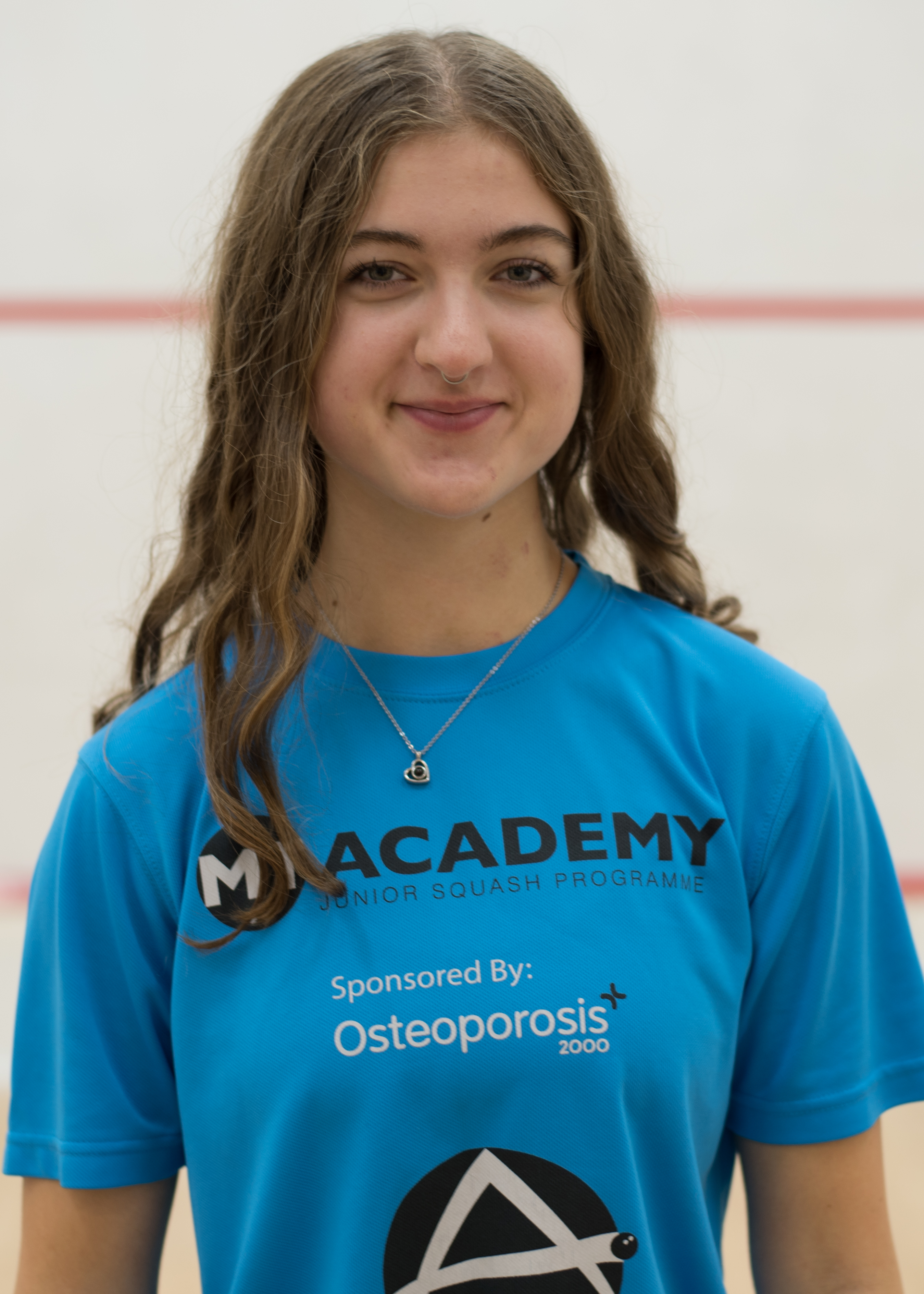 Abigail Wright
Abi has helped deliver many different programmes in 2022: Squash from the Mosque, Squash Stars and the Abbeydale's junior academy. She has done a fantastic job and her skills as a coach have developed immensely. Without her help, Abbeydale wouldn't have been able to run the various initiatives that have been so successful in attracting new members and introducing new players to the sport. Abi has volunteered for at least 4 hours per week all year. All of this is on top of juggling her A levels, playing squash 3/4 times per week and taking her level 2 coaching badge. Abi is always hard working and a pleasure to work with.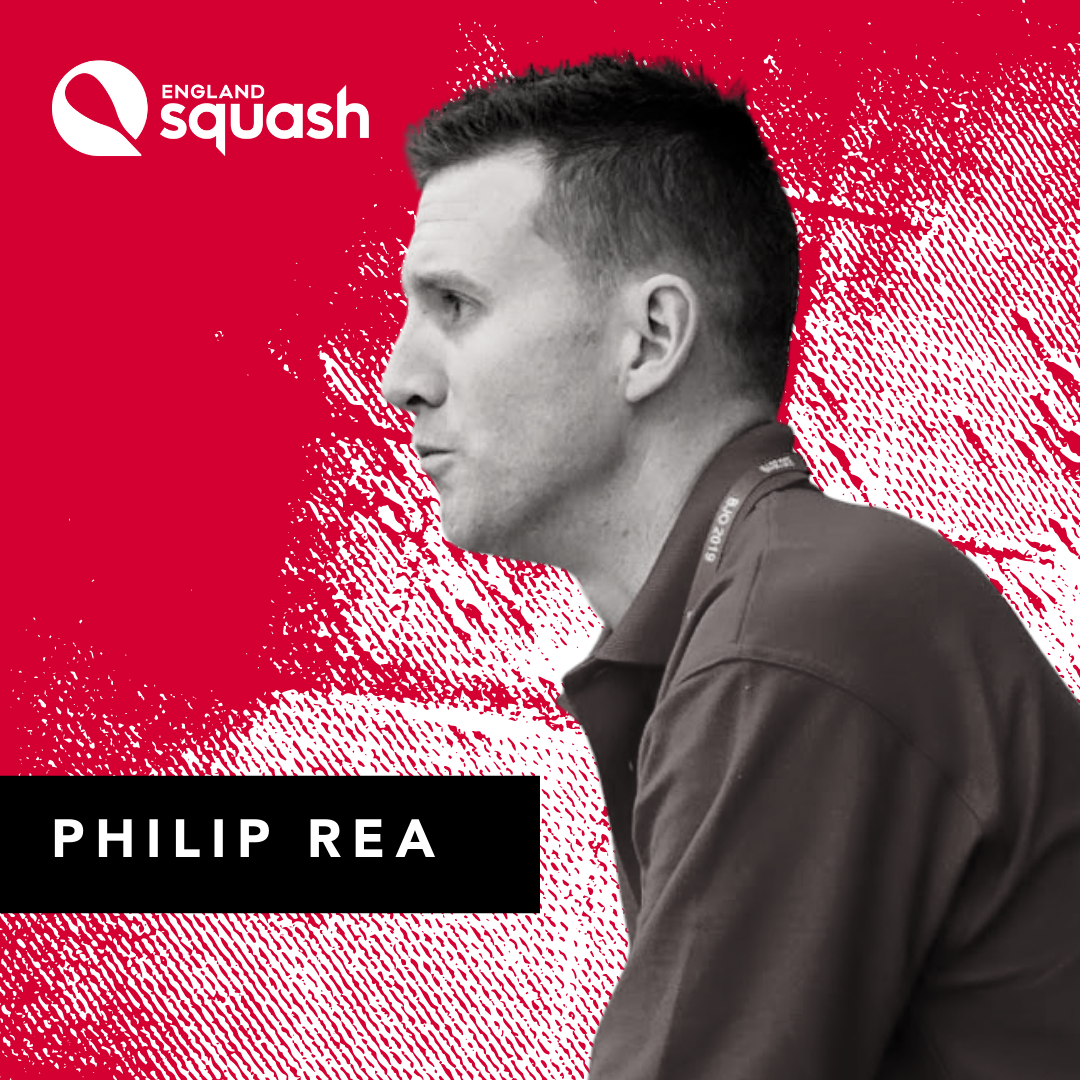 Philip Rea
2022 has been an unbelievably busy and successful year for Phil, in which he has achieved the level of National Grade referee. Over the last 12 months, he has been invited to and refereed at several significant events. These include the WSF World Doubles in Glasgow, the PSA British Open and the European Team Championships in Eindhoven. Having completed a rigorous selection process via the Mission 2022 scheme, Phil's excellent progress and dedication as a squash referee was endorsed when he was chosen as one of only a handful of Technical Officials at the 2022 Commonwealth Games, held in Birmingham.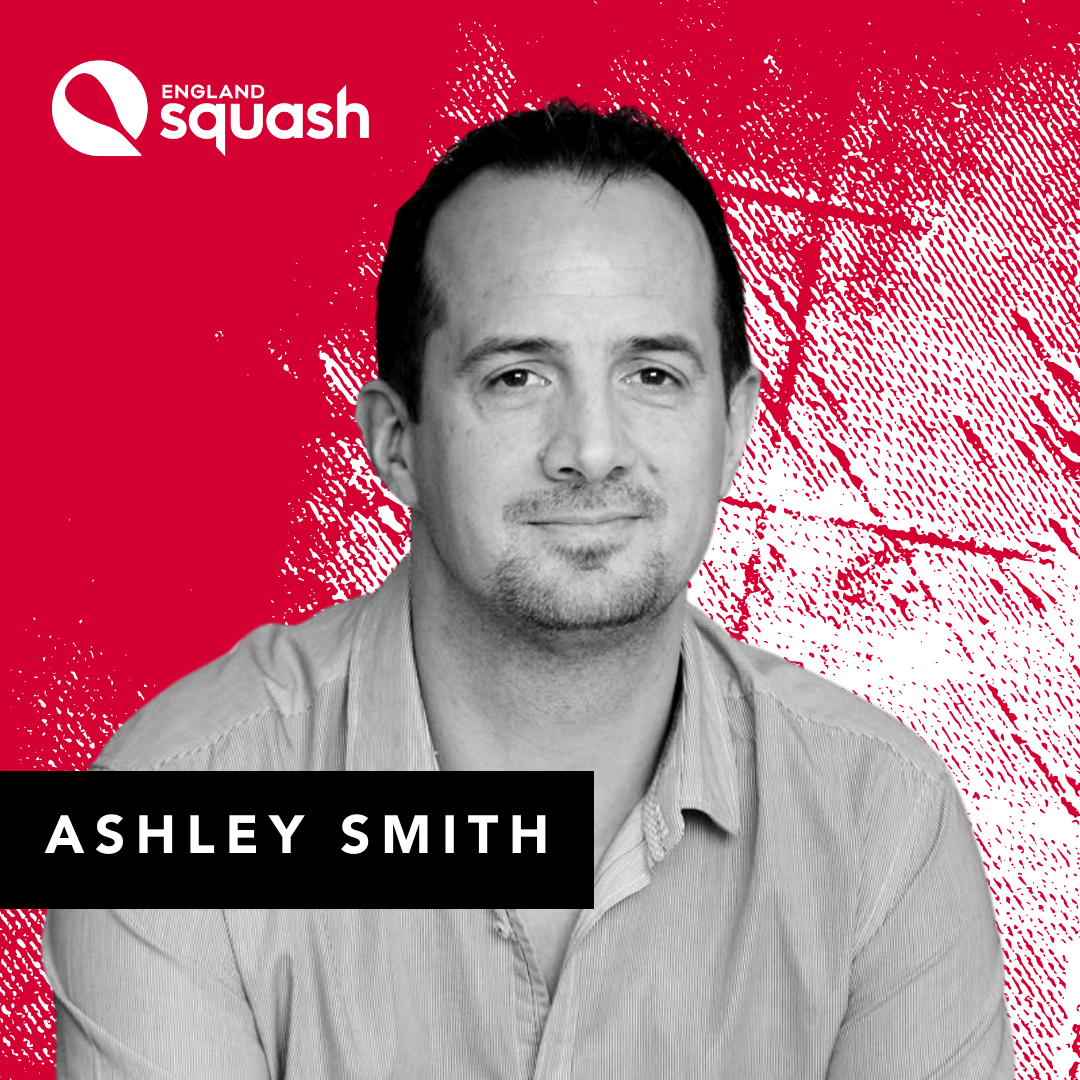 Ashley Smith
Ashley is always looking to improve his and others refereeing knowledge and ensuring the correct terminology is being used. He took a newly qualified referee under his wing and reassured them when they were struggling a little bit, and he successfully progressed through the Mission 2022 programme and officiated at the 2022 Commonwealth Games.