Back
23 June 22 - by England Squash
England Squash awards clubs £10,000 funding to reach new communities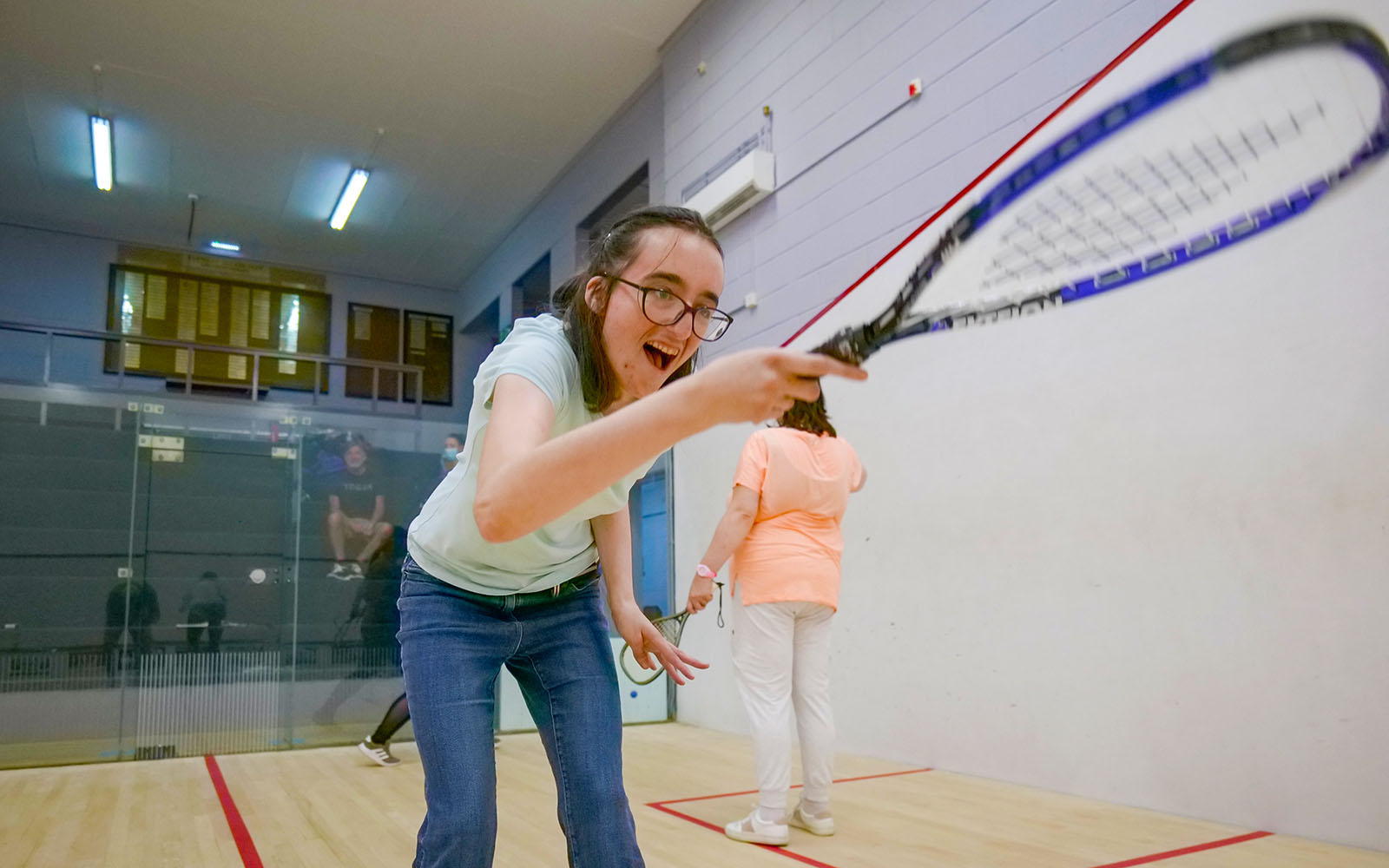 England Squash, in partnership with International Mixed Ability Sport (IMAS), has awarded grants of £400 to clubs to stage Mixed Ability Squash 57 sessions in a bid to make the sport more inclusive for people with disabilities and long-term conditions.
The Mixed Ability Model, developed by IMAS, represents an innovative and radical approach to broader social inclusion which offers new opportunities to participants who have faced a wide range of barriers to participating in sport.
More than 25 clubs have successfully been awarded funding and will deliver a minimum of two Mixed Ability Squash 57 open days before October this year.
IMAS will provide expertise and training to all participating clubs on how to provide sustainable activities and membership, and create an environment that is safe, welcoming and non-judgmental. In addition, they will advise clubs on local groups to advertise to.
Jo Rowbottom, Head of Partnerships and Communities at England Squash said: "Many people still face significant barriers to participating in squash through disability, age, gender and background.
"We want to ensure the sport is accessible for everyone and are thrilled to team up with IMAS to provide clubs with the funding and knowhow to deliver the Mixed Ability Model and break down the barriers to play."
Kelly Heathcote, Business Manager at IMAS said "Mixed Ability sport brings people of all abilities together to play sports and learn from each other.
"We work with clubs to create sporting environments that are safe, welcoming and non-judgmental and we are incredibly pleased to be teaming up with England Squash to support the growth of participation in squash and Squash 57."