Back
16 June 17 - by Chris Peddy
Father and son masters champions John and Mark Woodliffe on their life-long love of squash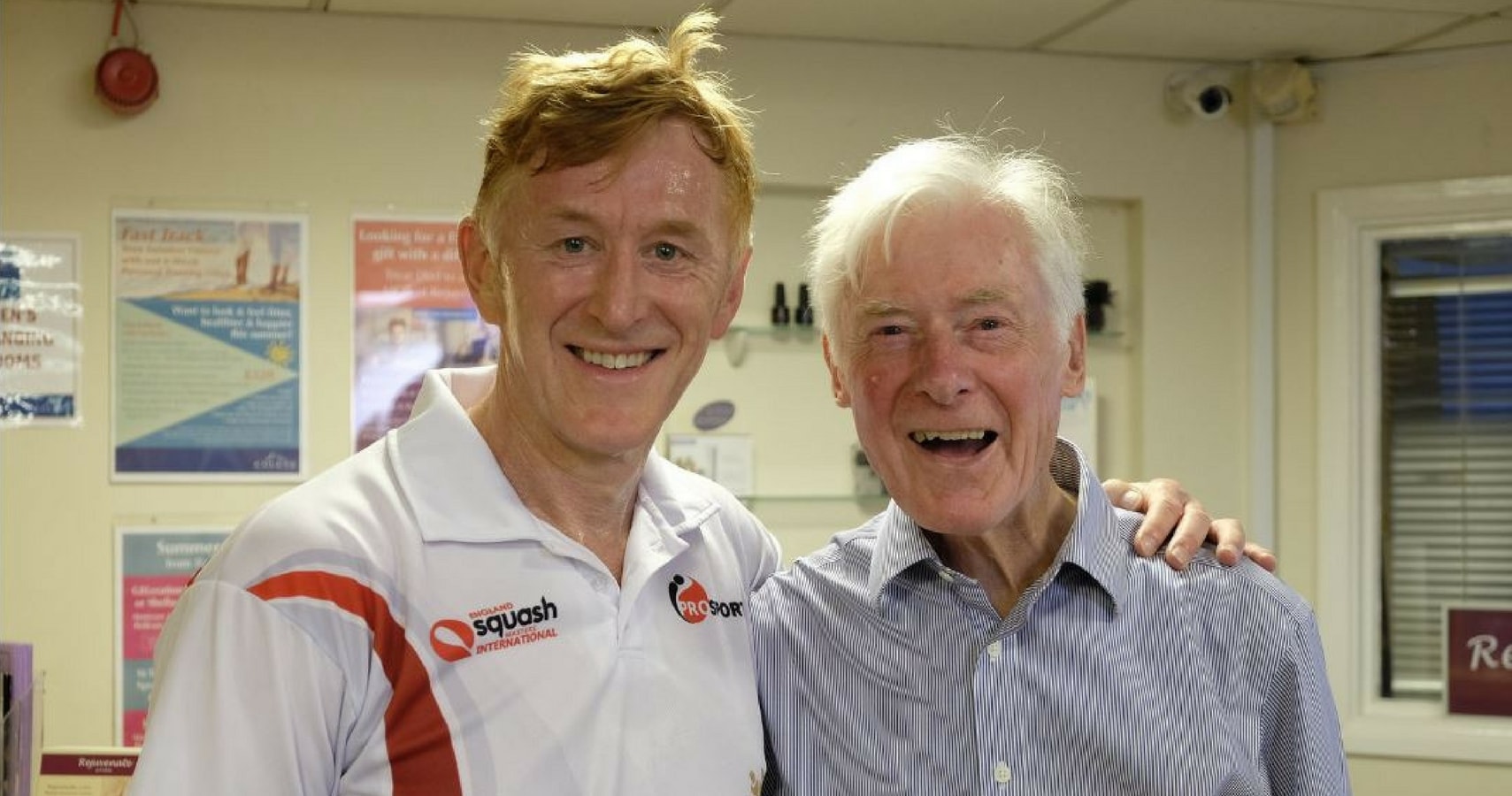 Not many sportspeople can claim to be champions at the age of 80. The number to win titles at the same senior tournament as their child is even smaller – John Woodliffe and his son Mark have accomplished this on three occasions.
On Sunday, John and 56-year-old Mark Woodliffe won the British Open Masters – one of the most prestigious tournaments on the calendar.
John was competing in the recently-opened MO80 category, which has been formed due to the relentless dedication to the sport by himself and a growing number of senior players. While Mark retained the MO55 title he won last year.
It was the third time they had both picked up winners' trophies at the same championships, after 2006, when John won the MO70s and Mark won the MO45s, and in 2011, when they won the MO50s and MO75s respectively.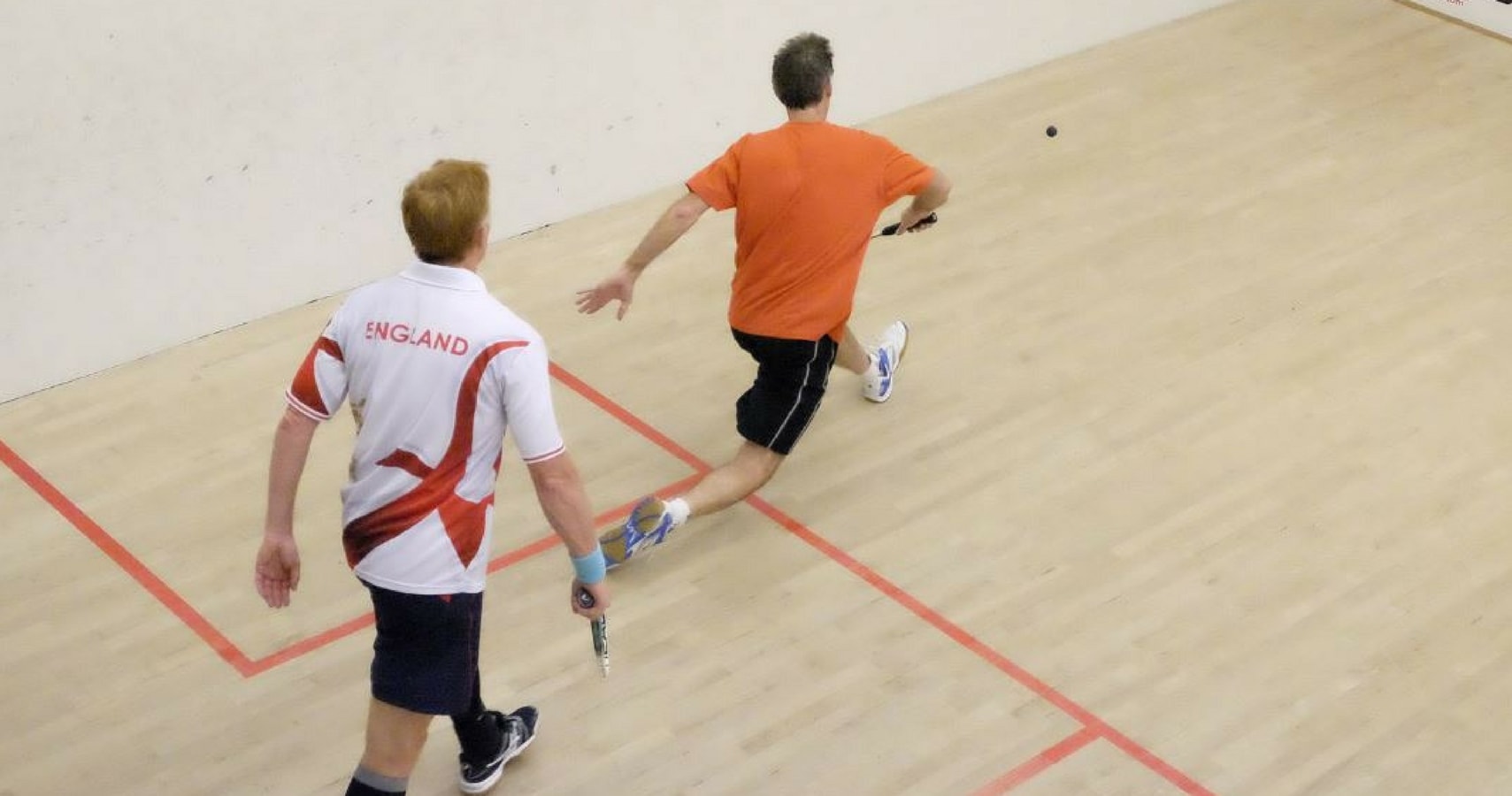 John, of Camberley, Surrey, is proud of their combined achievements. He says: "I think we're the first father and son to do it so I'm very proud."
John has dedicated much of his spare time through his life to the sport, first picking up a racket aged 16 when living in Egypt. "My father was an engineer over there so that was where I was brought up," he says. "It was obviously very popular out there and there were plenty of courts, I enjoyed playing."
He was called up for national service at 21 and was stationed in Germany for two years, where he continued to play. He then opted to join the army full-time and this was where Mark was first introduced to squash.
"He was about four years old when he first went on court and he seemed to really enjoy it," he said. "As he got older you could clearly see there was some potential there."
During his time working in the armed forces, John served in Germany, the Far East and back in the UK. Since retiring he has remained a keen swimmer, tennis player and squash player. He also enjoys running and going for long walks in the countryside. What has his secret been to maintain such an active lifestyle?
"I know I'm very lucky, I just make sure I don't overdo it," he says. "I do take my rests and don't exhaust myself but I've kept my body moving because I love sport."
Earlier this year, John competed in the first ever MO80 competition at the National Squash Championships in Manchester. He was joined by Surrey's Patrick Kirton, Hampshire's Lance Kinder and Malcolm Gilham, of Suffolk, and the event gave them the opportunity to continue to play at the highest level.
John was impressed by turnout for the British Open Masters at Colets Health Club, in Surrey, where more than 300 players entered from 15 different countries.

"The numbers are very encouraging," he says. "Many people are surprised by the standard of the squash and that the light-haired brigade still enjoy it. We've got some very good players."
Mark now lives in Zurich, in Switzerland, where he is a primary school teacher and coaches squash at the Grasshopper Club. His children Luke, 24, Hannah, 21, Ben, 19, and five-year-old Louis have all been encouraged to take up the sport, with Luke and Ben playing regularly.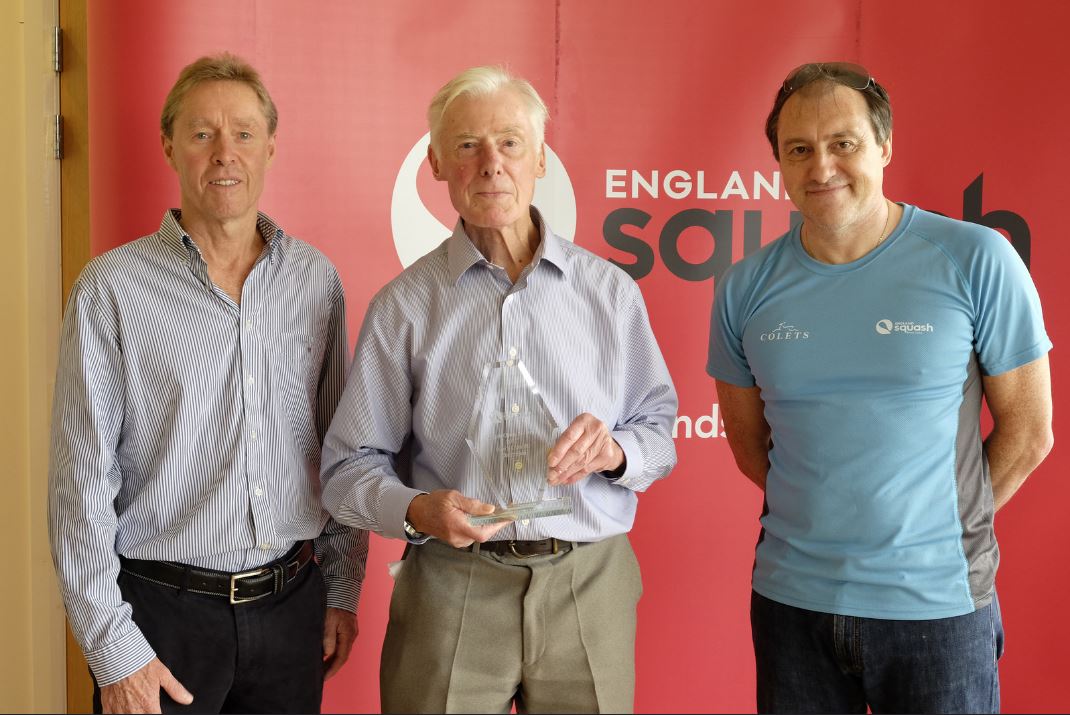 He says: "Dad was easily the biggest influence on my early game. I loved watching him play and learned a lot that way. I liked that he played a clever game and played fairly. He's left handed and I always thought I had an advantage playing lefties, having grown up playing one. My partner Patricia also plays and was top 20 in Germany. She has been a great supporter for over 10 years now.
"I still love to compete and enjoy the wonderful combination of the physical, the technical, the mental, the tactical, which is this fascinating sport. I'd love to think I'll still be playing when I reach Dad's age, but whether my body has the same idea only time will tell."
By that time, there could even be another generation of Woodliffes competing on the masters circuit.
Do you have an interesting story to tell? Email our Content Editor Chris Peddy at chris.peddy@englandsquash.com.