Back
01 August 19 - by England Squash
Issue 2 of England Squash Magazine out now
Issue 2 of England Squash Magazine is out now and available on Apple and Android to all England Squash members. No in-app purchases necessary.
England Squash Magazine, created in partnership with the PSA World Tour is your ultimate squash bible, providing you with unparalleled access to the stars, coaches and influencers of English squash.
Highlights this issue
Performance Nutritionist Ollie Turner reveals what to eat to improve performance.
National Junior Coach Lee Drew shares tactical tips for making the court big.
We look at the success of the National Schools and Schools Games initiatives.
England's new leading lady Sarah-Jane Perry reveals how she's relishing the prospect of stepping up to the plate.
England Squash Masters' Stuart Hardy reflects on a great year for the Masters.
And much more!
How do I get it?
Members...
If you've already activated your England Squash membership, you can download the app via the Apple or Google Play buttons below and log in using your England Squash username and password.
If you haven't activated your England Squash membership, activate it now then log in to the app using your England Squash username and password.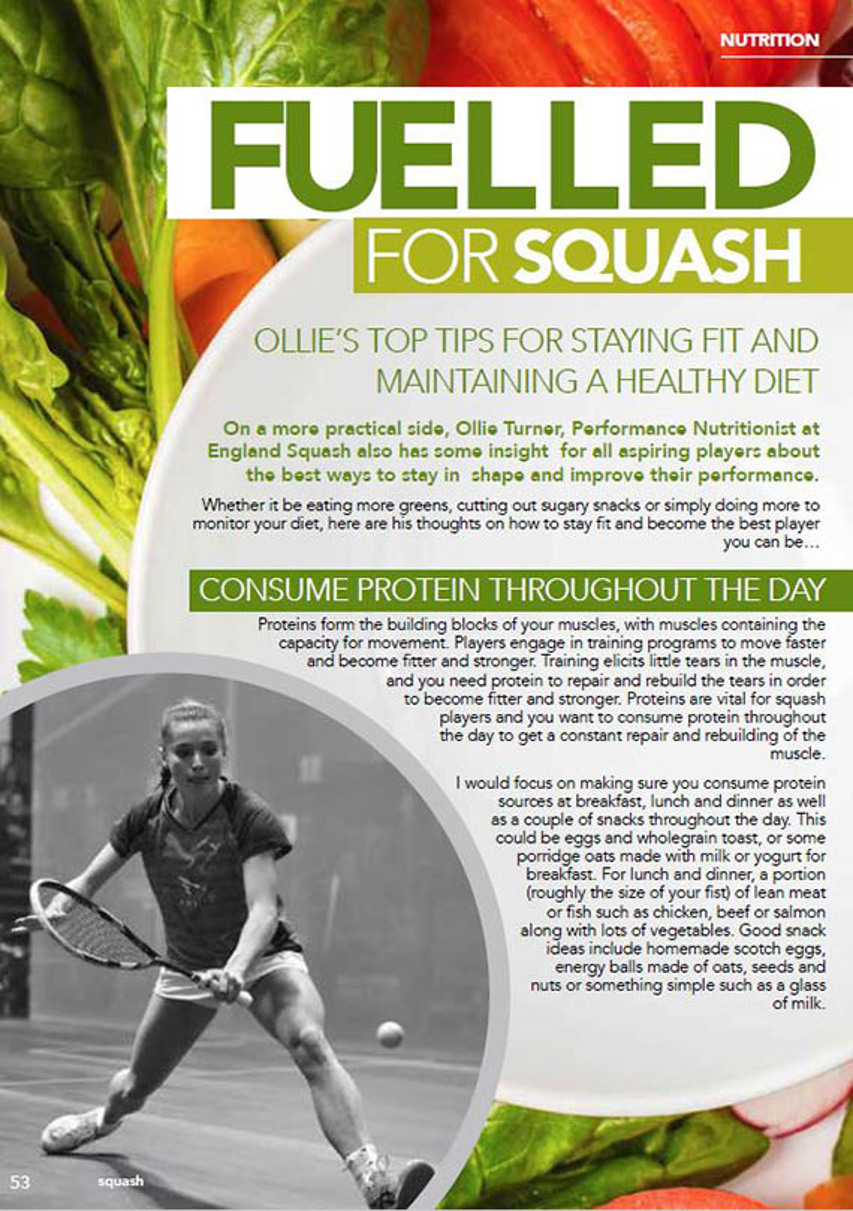 Non-members...
Join England Squash today for just £15 and gain access to the magazine as well as personal accident insurance, SquashLevels, Raise your Game and a host of other benefits. Join now.
More about the magazine
The England Squash Magazine provides the perfect blend of exclusive news, features, reports and commentary covering all aspects of the sport from grassroots to elite from around the country.
In it you'll find:
big-name interviews with the stars of English squash
top performance tips and advice from the national coaching team guaranteed to raise your game
the inside track on major developments in the sport
stories showcasing grassroots success
event round-ups and reports from England and abroad
embedded videos and links to enable you to delve deeper
...and much more!
The app allows you to download digital editions of the magazine to read offline or at your leisure. You can also easily share articles with your friends.