Back
22 May 20 - by England Squash
Jen's story: 'Squash is the reason I feel I can take on the world'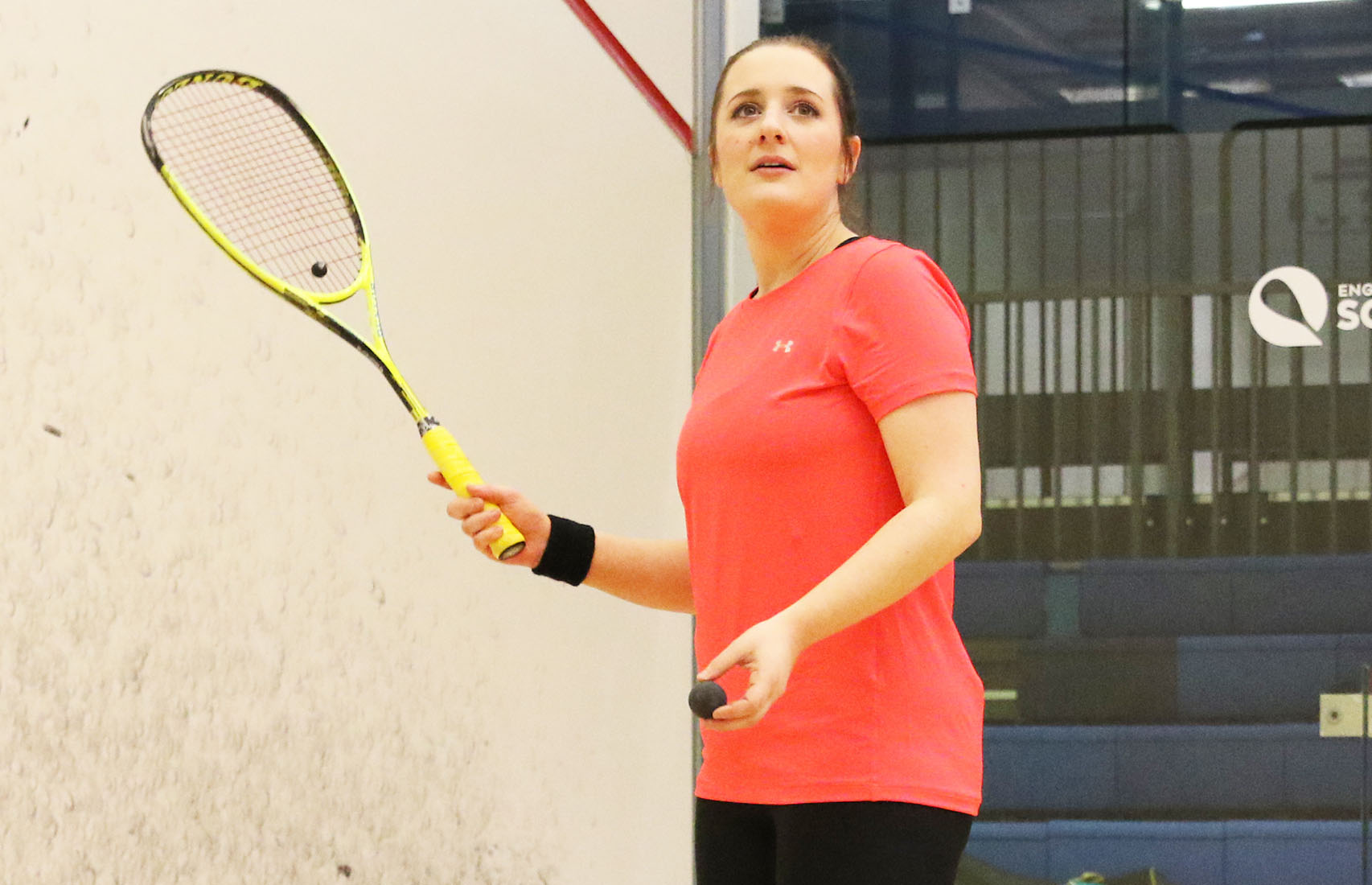 As part of Mental Health Awareness Week (18-24 May), Prestbury Squash Club player Jen Powell shares her mental health journey and how taking up squash has been the best medicine for boosting her inner and outer strength.


Never has it felt more appropriate to share my mental health journey than during a time of great anxiety for many, filled with isolation and uncertainty. From a young age, I suffered with poor self-esteem, which only deteriorated as I grew older, finding myself unable to match the expectations of both myself and others. Having not been particularly academic, nor particularly sporty, it was challenging for me to find a niche in which I felt I belonged. On reflection, I am certain this was exacerbated by the pressure of the media and celebrity. I carried this around as a weight on my shoulders until it eventually manifested itself as depression and an eating disorder.

I only truly identified my demons when I met my now husband and began the painfully slow process of unpicking the reasons my mental health had become so poor, often not realising just how different I was from everybody else. I found intermittent relief from my symptoms through professional support, as well as the love of my family. I believed I reached the definition of "happy" most days.
When I was 27, I fell pregnant with my first child and many of my previous mental health struggles began to resurface throughout the pregnancy. By the time I had my son, my self-esteem was once again struggling and, paired with the emotional and physical challenges of parenthood, I quickly slipped into post-natal depression. Partly this was relating to my self-image, but largely I felt I lost my identity. The things that I had gradually allowed myself to be proud of and had been instrumental in rebuilding my mental health, such as becoming a nurse, were suddenly insignificant. I was in no man's land, feeling like I was failing at a job I had never done before.
It was during this post-natal turmoil that I found squash. My dad had played squash for several years and never successfully persuaded me to get on a squash court; I assumed I would be awful at it. I was asked to simply be a number in a Guinness World Record for the most consecutive squash games played and, reluctantly, I agreed. My intention was to stand on court with a racket and attempt to hit the ball and then never stand on a court ever again. When I got there, I was surprised to see lots of females all joining in for a good cause. It was this that inspired the club to start the first Squash Girls Can session, and there begun a new chapter of my life.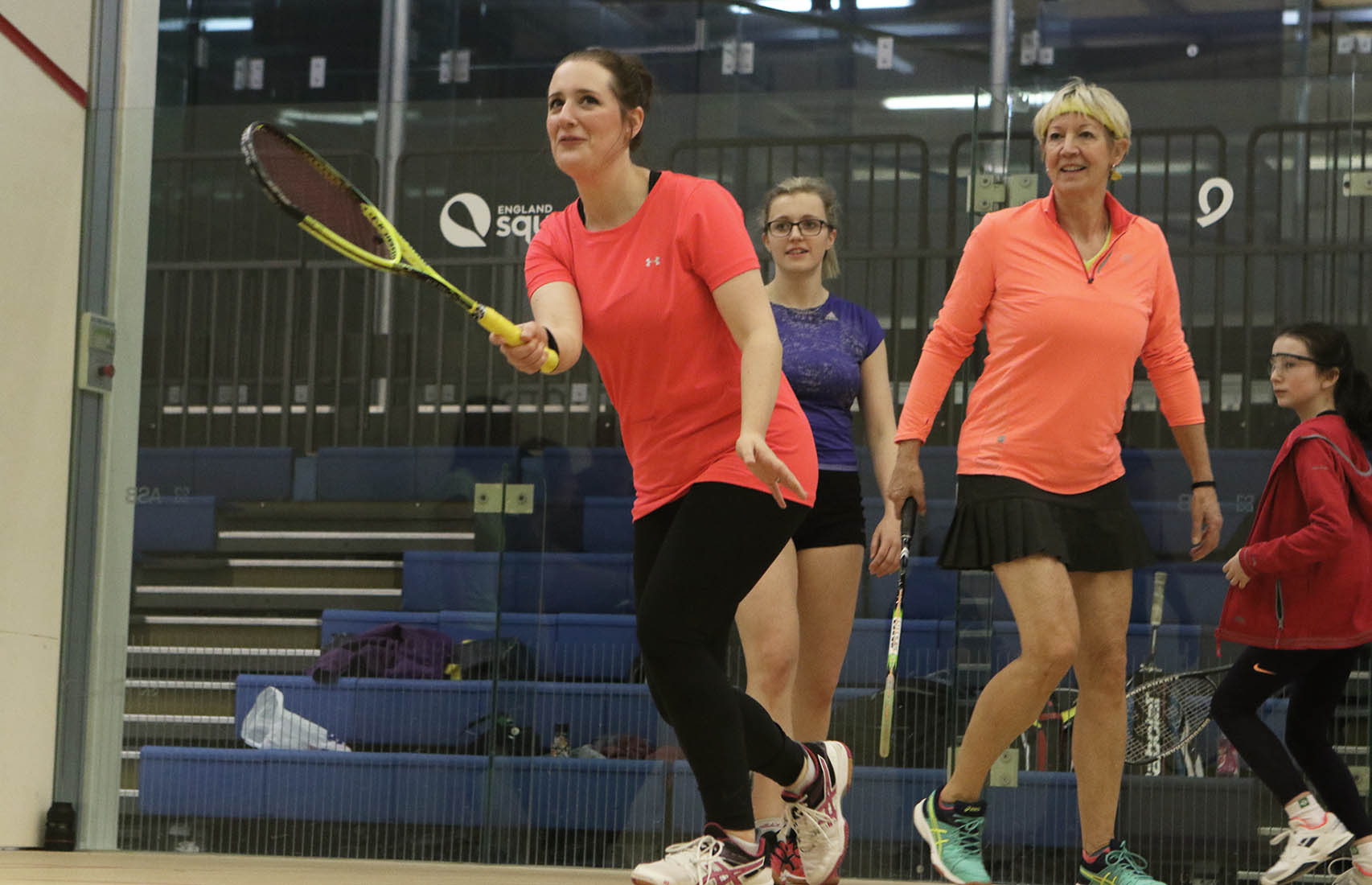 Squash gave me the opportunity to have something that was mine, almost as a form of escapism. For the first time, there truly were no expectations on me. I had no preconception of what a female squash player should be, how they should look, should they be tall or short, thin or fat, young or old. Even if I had any preconceptions, the mix of women and girls that I met in that first session would instantly dispel them.
From the moment I stepped on court I felt a new positive energy I'd never felt before. Having never been sporty, the rush that exercise can provide was a completely new experience for me. Any fear or anxieties I had were immediately dampened by the warmth, laughter and reassurance of all the other women and girls on court with me. These incredibly strong and capable individuals have gone on to be lifelong friends. Being a team sport, as well as an individual one, meant I never felt alone. My team mates, even my opponents, willed me to do better with words of encouragement.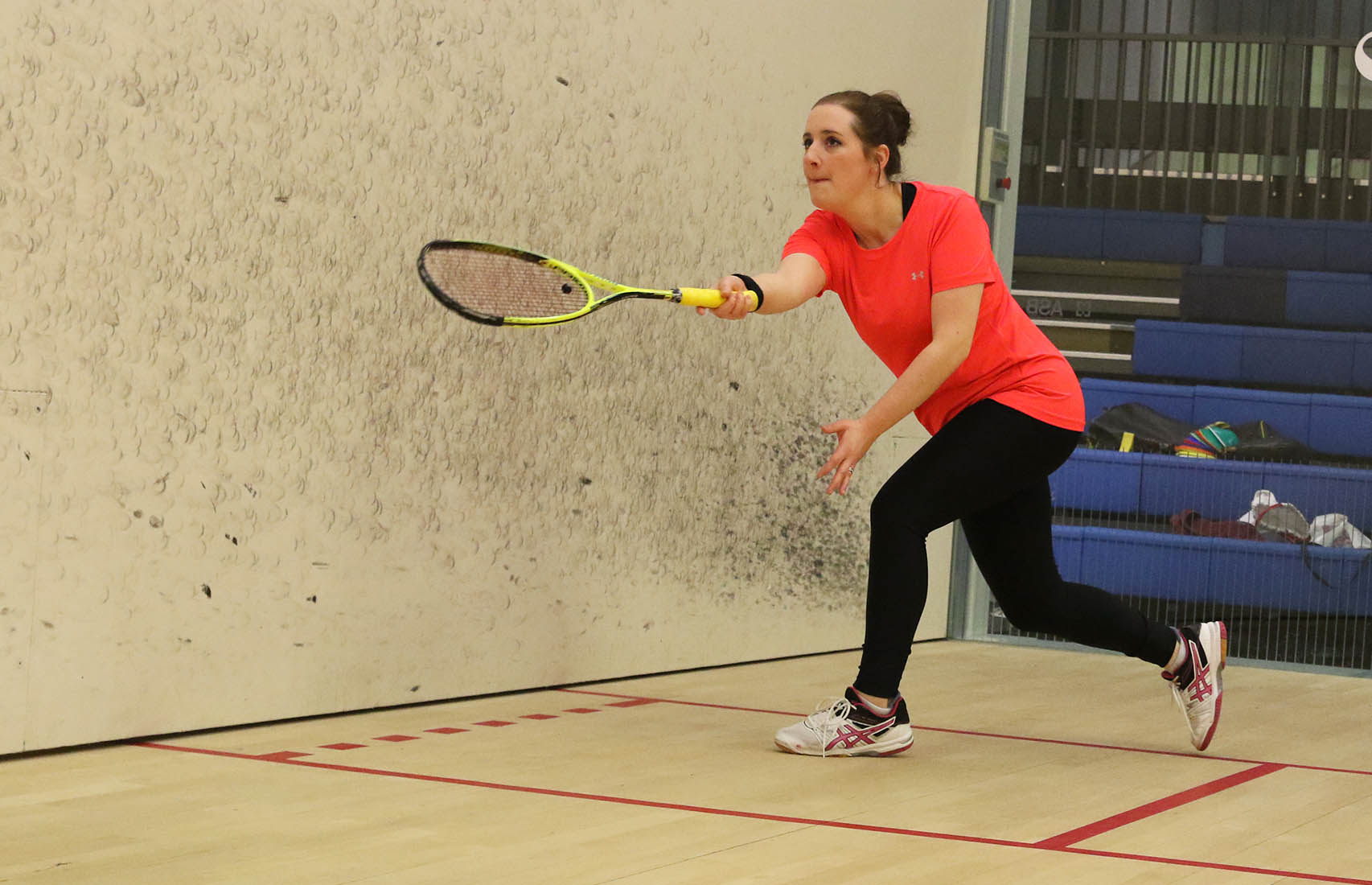 Having fallen in love with the technicalities of the game and seeing the professionals play in Manchester, the home of England Squash, I realised anyone can play squash. You don't have to fit a stereotype, every player really is so unique, from the professional circuit to my local club. My personal heroes now can be found on the squash court.
I still struggle with my self-esteem and body image (you never catch me on court wearing anything shorter than full length joggers) but squash has challenged so many of my previous mental health "rules". Squash is the reason I wore a short sleeved top out in public for the first time. It's the reason I allow myself to eat dessert. Squash is the reason I feel I can take on the world.
Four years later and I am the captain of a ladies squash team and the sport continues to give me inner and outer strength. My mind and body are fitter than they have ever been, and I feel like I've found a tool that I can use to help me fight any battles that come my way. I wish I'd found this medicine sooner.