Back
18 March 17 - by Chris Peddy
Massaro aims to win 'huge' second Allam British Open title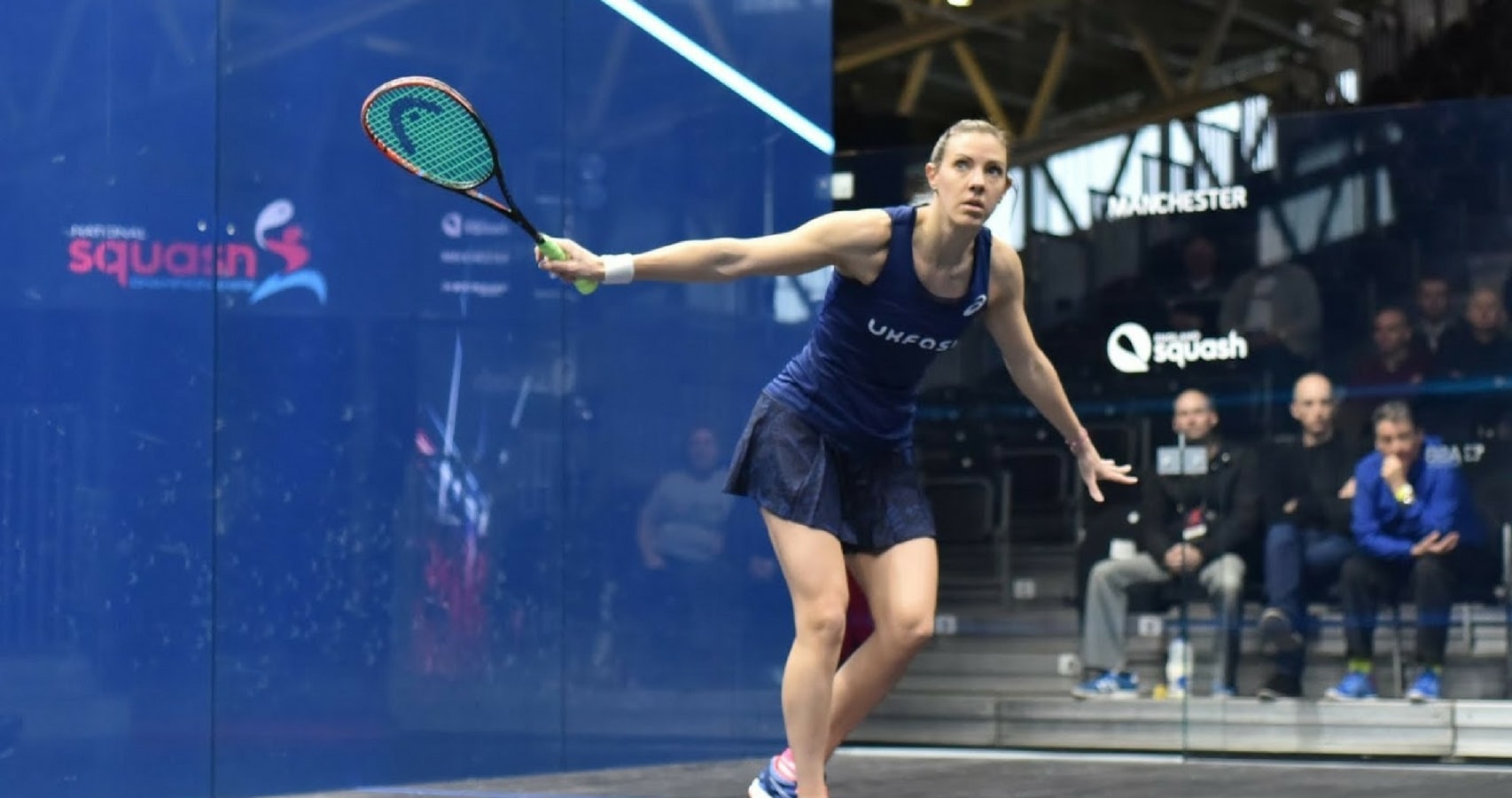 England No.1 Laura Massaro has called winning the 2013 Allam British Open one of the highlights of her career and she is driven to replicate this year.
The World No.5 travels to Hull next week with the goal of winning a "huge" second title at the tournament.
"I love playing in Hull because of my memories from winning that year and can't wait to be back there," she said. "Winning the British Open will always be one of my career highlights. To do it again would be huge. I would love to get my name on the trophy for a second time and I'm really excited to do my best in the event."
This year marks the fourth time the competition has been held at the city's Airco Arena and the fifth year in a row the event has been held in Hull. If Massaro [5] is to repeat her success of 2013, when she also won the PSA World Championships, she will first have to defeat India's Dipika Pallikal Karthik in the opening round on Tuesday.
---
---
The four-time British national champion said she was not looking far beyond that first match. She said: "I try not to get too carried away looking at draws. Quite often things don't go the way you expect so it's pointless looking too deeply. I know my first round match is the only challenge to focus on and I am not looking any further ahead than that."
The women's draw is packed full of the world's finest players including World No.1 Nour El Sherbini [1], five-time British Open champion Nicol David [6] and World No.2 Camille Serme [2]. Sarah-Jane Perry [7], Alison Waters [8], Emily Whitlock [13], Victoria Lust [14], Jenny Duncalf and Fiona Moverley complete the list of English entrants in the main draw, though others could join them through qualifying.
Women's first round draw
[1] Nour El Sherbini (EGY) v Line Hansen (DEN)
[Qualifier] v [10] Annie Au (HKG)
[13] Emily Whitlock (ENG) v Liu Tsz-Ling (HKG)
Salma Hany Ibrahim (EGY) v [8] Alison Waters (ENG)
[5] Laura Massaro (ENG) v Dipika Pallikal Karthik (IND)
[Qualifier] v [9] Joelle King (NZL)
[12] Joshna Chinappa (IND) v [Qualifier]
[WC] Fiona Moverley (ENG) v [3] Raneem El Welily (EGY)
[4] Nouran Gohar (EGY) v [Qualifier]
[Qualifier] v [16] Donna Urquhart (AUS)
[14] Victoria Lust (ENG) v Tesni Evans (WAL)
[Qualifier] v [7] Sarah-Jane Perry (ENG)
[6] Nicol David (MAS) v Olivia Blatchford (USA)
Jenny Duncalf (ENG) v [15] Joey Chan (HKG)
[11] Nour El Tayeb (EGY) v [Qualifier]
[Qualifier] v [2] Camille Serme (FRA)