Back
27 October 17 - by Max Chesterton
National Coach David Campion tips young stars for BJC glory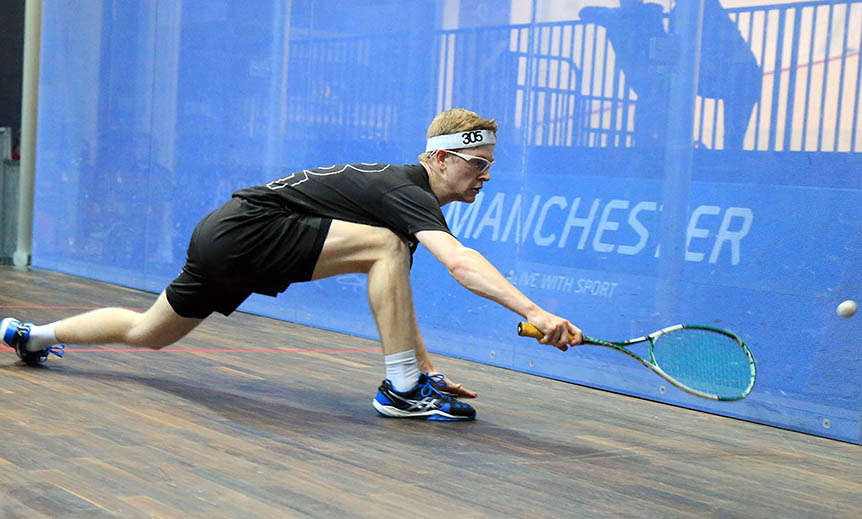 As the 2017 Dunlop British Junior Championships (BJC) gets underway, we caught up with National Senior Coach David Campion to hear his thoughts on how the British squash stars of the future will fare this weekend in Manchester.
With over 250 juniors competing across eight different categories between Thursday 26th – Sunday 29th October, the BJC provides a perfect chance for established juniors to shine and for new players to showcase their skills.
Speaking on Friday just hours into this year's competition at the Manchester National Squash Centre, David Campion could already feel BJC tournament fever heating up.
"It is a hive of activity – it's the biggest tournament of the year and carries a lot of weight in terms of credibility and ranking points," said Campion.
"When we are making selections for England junior teams to represents our teams in Europe, we are looking at events like this.
"There are a lot of new players, especially in the younger age groups who we haven't seen before. As a team of coaches, we are constantly on the lookout for any new players or players that have improved over the recent period."
Through his years developing English senior and academy programmes, Campion is well aware of the threat that top seed Kyle Finch will spearhead in the BU19.
However, the reigning champion and No.1 seed will have to perform at his best if he is to see off able challengers Tom Walsh, Curtis Malik and last year's BU17 winner Nick Wall if he is to retain the Don Sanderson trophy.
"Kyle is the favourite, and is currently ranked ahead of them. He is full-time now as well," said Campion.
"Kyle is definitely going to come under some pressure this weekend so it will be really interesting to see how he handles that when he is expecting to win.
"The expectation is on you, and some people do thrive on that whereas others may feel the pressure - it's down to the individual."
There has already been a twist in the GU19, after second seed Elise Lazarus – who was crowned GU17 champion in last year's tournament – was forced to withdraw from this year's competition due to an ankle injury.
And in light of Lazarus' misfortune, Campion expects Turmel, who reached the 2017 Senior European Individual Championship quarter finals, to become the seventh player in the history of the competition to regain her title, given her wealth of experience.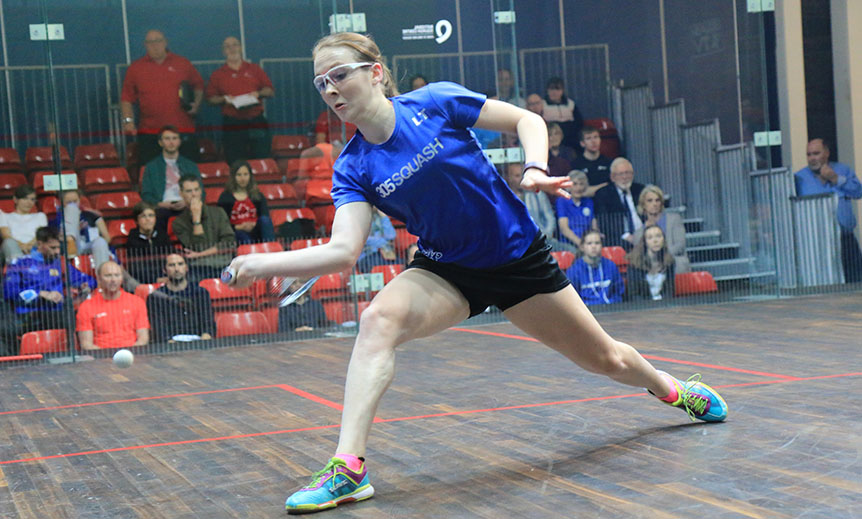 "Lucy won't be too disappointed to hear that Elise has withdrawn because she is a big threat, however knowing Lucy she would want to beat the best players to win it," said Campion.
"Lucy's form has been very good – she played in the European Seniors representing England in Nottingham in August.
"For somebody in the junior ranks to be challenging at the senior level, it shows she has a bright future."
With British No.1 and former World Champion Nick Matthew set to retire at the end of the season, Campion insists now is a perfect opportunity for a British junior stake their claim in one of the most prestigious tournaments on the junior circuit.
Campion has tipped BU15 No.1 ranked seed Sam Todd to be a future poster boy of the English game thanks to his performances against some of the best junior players across the globe.
"The most prolific junior here is Sam Todd who competes with all the very best Egyptians in the world - he definitely has the skills to do very well at a senior level," Campion said of the two-time reigning US Junior Open champion.
"It is still early days and he is very young at 14, but he has the credentials to be right up there.
"A further one to watch would be in the GU15 final where talented prospects Katie Malliff and Torrie Malik are seeded to meet potentially for an enticing match up."
"Jonah Bryant in the boys U13`s who was finalist at the British U13 Open, like Sam Todd, has world class pedigree, is another one to watch throughout this weekend's competition."
Follow all the action at the BJC on the official website.