Back
10 January 18 - by England Squash
National coaching team reflect on England's BJO success
Following England's success at the Dunlop British Junior Open 2018 in Birmingham, National Coach David Campion and his team reflect on England's best British Junior Open performance in more than 20 years.
"This year's Dunlop British Junior Open was England's most successful event in terms of results since our current crop of world-class senior players (the 'Golden Generation') were competing as juniors.
"We have to date back to 1995 since we had two winners on the same day. Historically, English players have developed late and only started to become more competitive in the older age groups.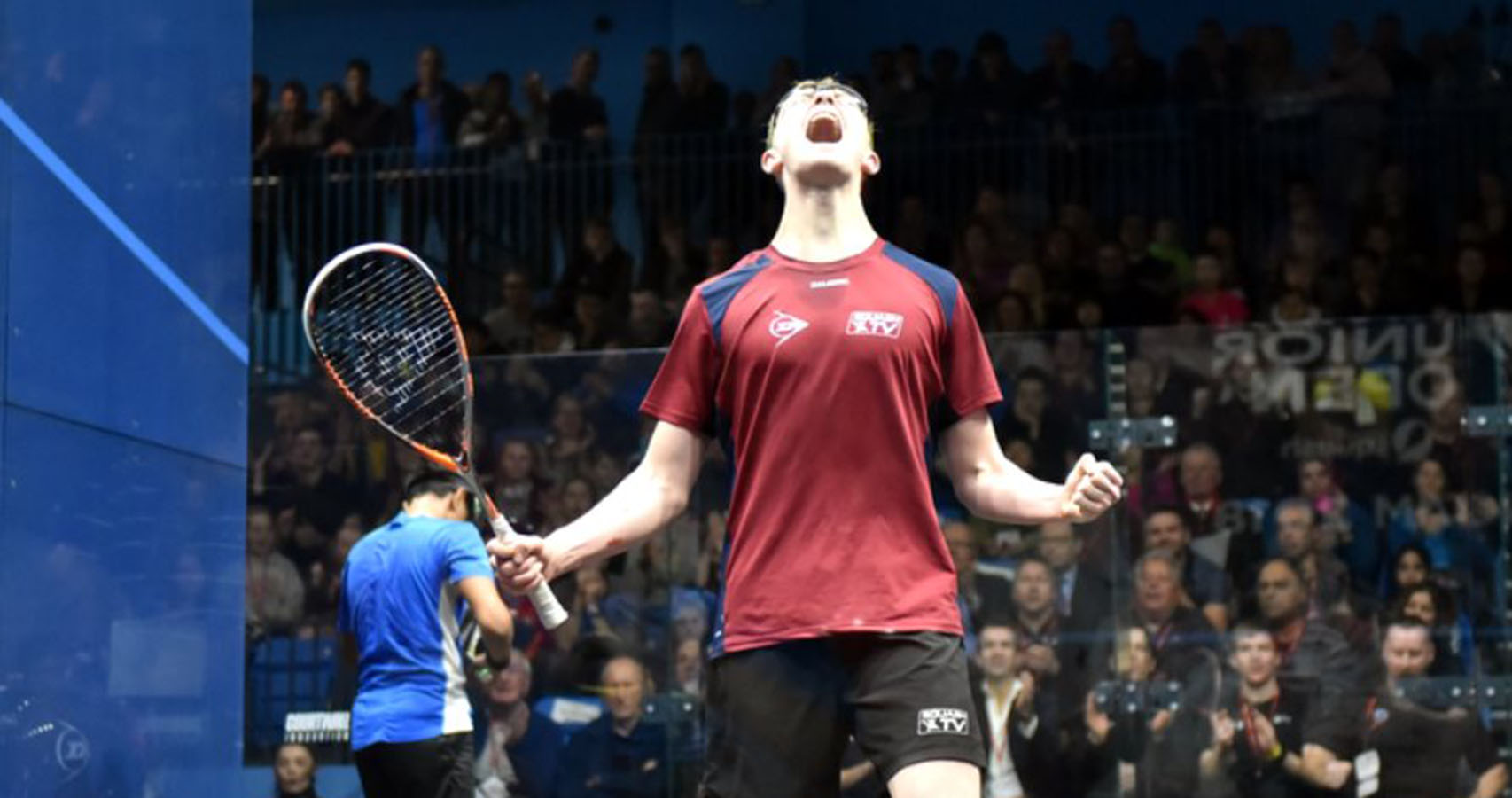 "This year, Jonah Bryant and Sam Todd won the boys U13 & U15 respectively. These two are world-class material, both very attacking and creative, but equally physical and very resilient. With three further quarter--finalists in both the boys & girls U11s in Jude Gibbins, Dylan Roberts and Charlie McCrone, we can firmly say that we are back on the map at world level at the younger end.
"We had 13 quarter finalists throughout the age groups, including two U19 girls, Lucy Turmel and Elise Lazarus reaching the semi-finals. Both Lucy and Elise have been impressing on the PSA Tour against top 40 senior players and when they both go full-time later this year, England Squash have high hopes for them. Jasmine Hutton, another capable player, also reached the quarter-finals stage and eventually finished 5th having only dropped one game in the event.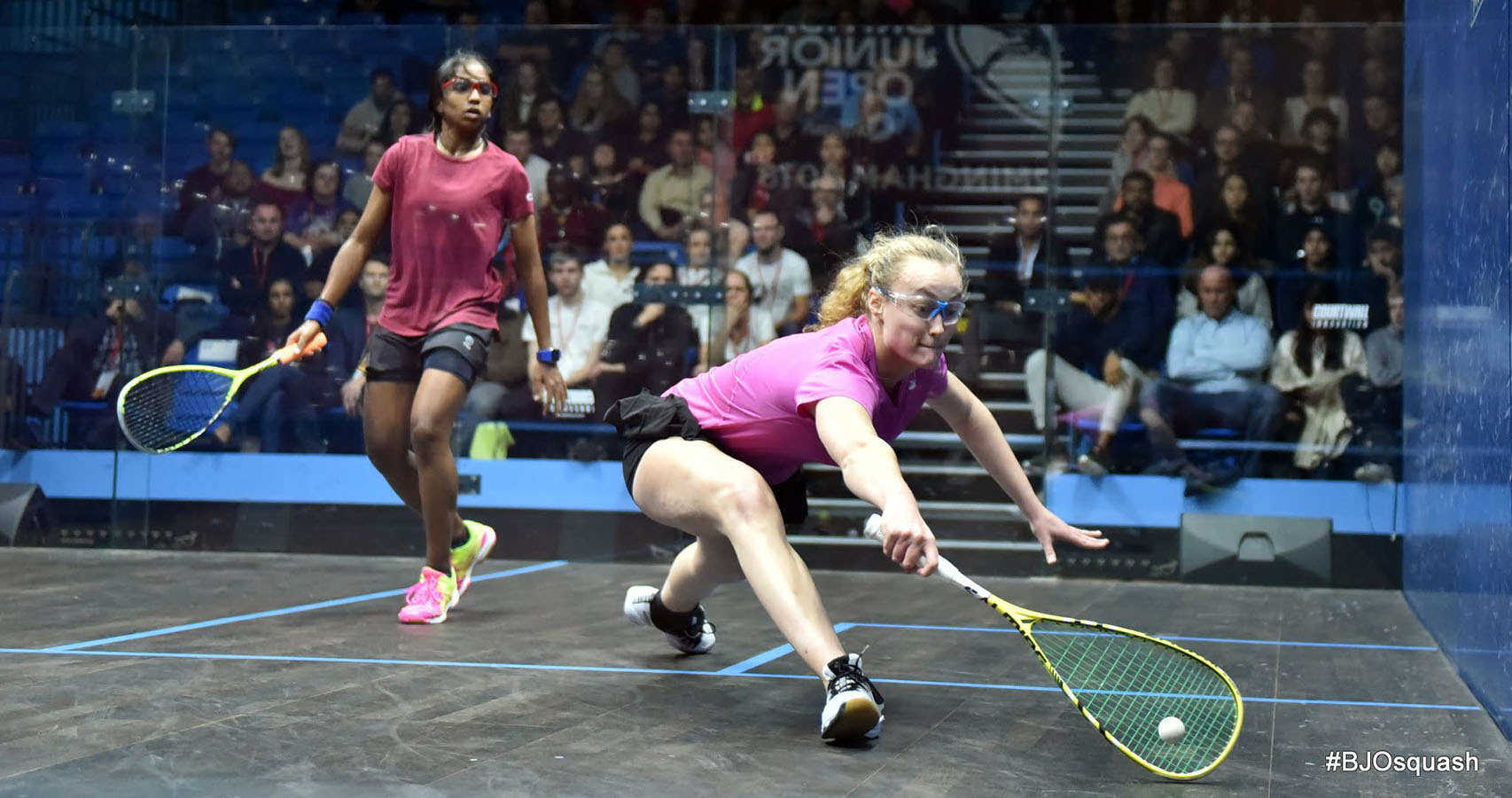 "Alice Green, #5/8 seed in the U17 girl's category, led eventual winner, Azman the Malaysian #2 seed, 2 games to 1 in their quarter-final clash before losing narrowly 3-2. In the U19 boys, 17-year-old Nick Wall reached the last 16, finishing 9th eventually but is eligible to play in next year's event, while Tom Walsh in his quarter-final match was 8-3 up in the 5th game against his Egyptian opponent the #3/4 seed. In the girls U15 category, we had further success in Katie Malliff reaching the semi-finals with match balls against the eventual winner, indicating that we are competitive throughout all of the age groups.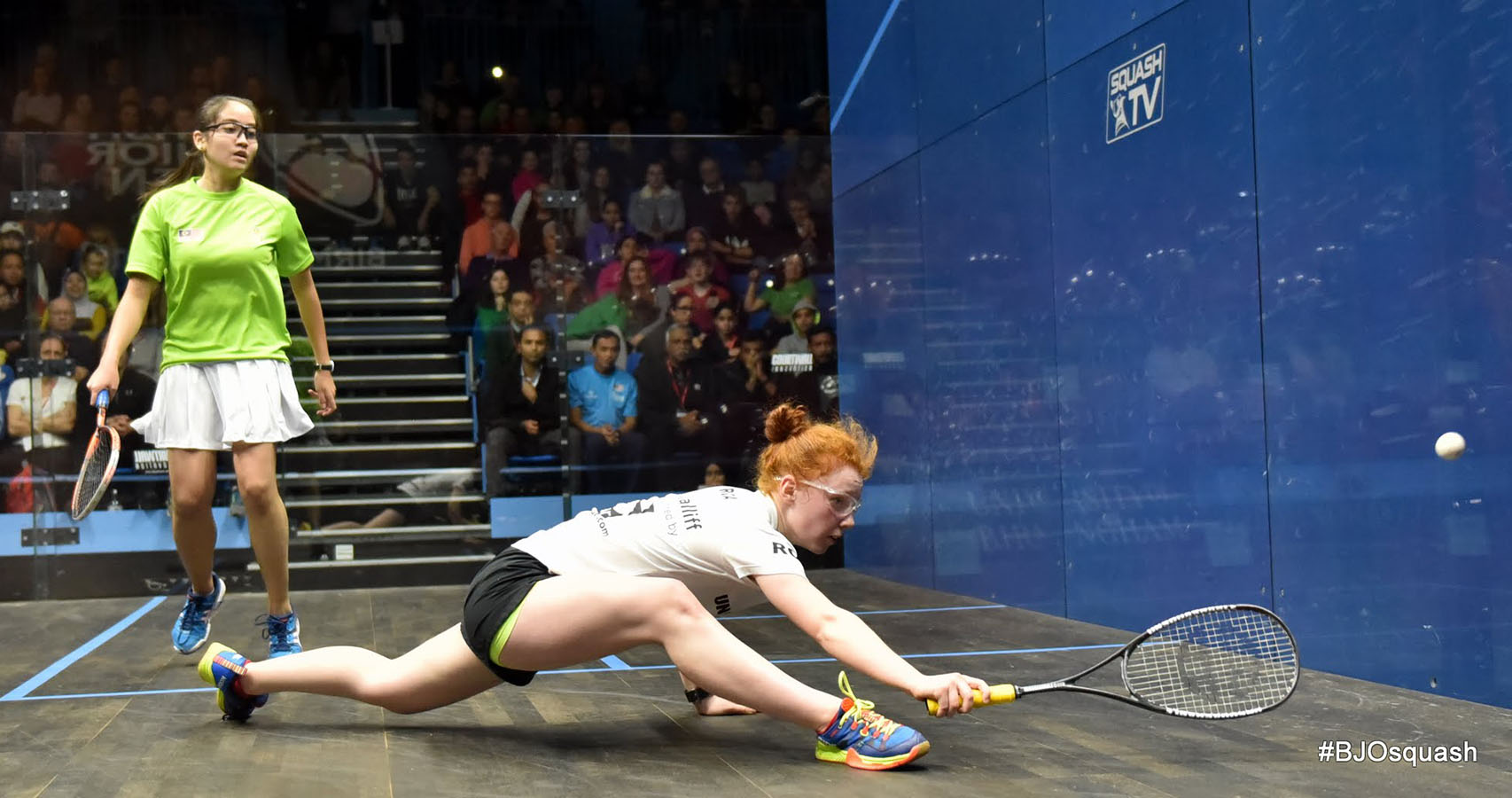 "The event had much credibility with the introduction of SquashTV, and Jonah Bryant and Sam Todd's victories resulting in a series of TV and Radio features on the BBC and ITV. The venue was superb and the feedback from parents, players and coaches from around the globe has been excellent.
"As a coaching team, we have some key messages to share with the national coach network:
-Playing with options (partnerships) – same set up for short/long – late decisions
-Control the ball and opponent – an art form, it's subtle
-Racket head speed through impact area – release is critical through the fingers/wrist
-Weight of shot – match height with pace
-Hit down on the ball with varying heights on the front wall
-Defend the ball – both countering as well as lifting
-Volleying – predatory nature
-Movement; to attack early, taking the ball on the rise whilst also being able to defend at end of range
-Grip is essential yet often overlooked
-Physicality to be able to be patient and take opportunities as the right times.
-Mental ability to stay strong under pressure and maintain positive body language."