Back
04 February 22 - by Alex James
Nominations now open for the England Squash Awards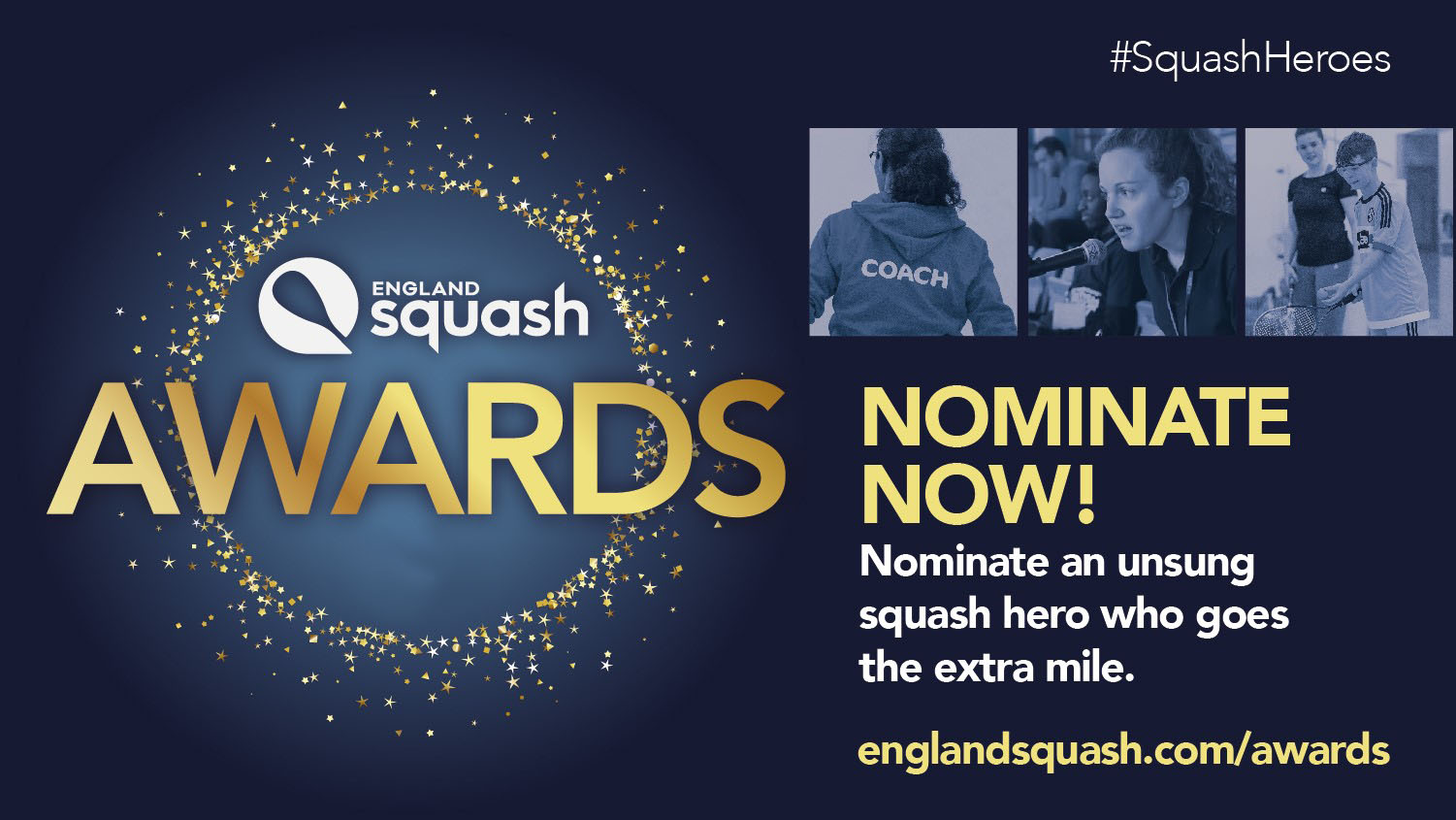 Nominations are now open for the England Squash Awards which celebrate the individuals and clubs who have gone the extra mile and made a real impact in the squash community in 2021.
Now in their fourth year, the Awards honour the drive, commitment and impact of people across the game in five categories:
Coach of the Year
Club/Venue of the Year
Rising Star of the Year
Volunteer of the Year
The Tony Parker Award: Referee of the Year
Mark Williams, CEO of England Squash said: "We're incredibly excited to bring back the England Squash Awards.
"There has never been a more important time to recognise the inspirational heroes who make the squash community what it is.
"If you know someone who has gone above and beyond to help other people or the game over the last 12 months, now is your chance to recognise their dedication by nominating them for an England Squash Award."
Nominations will remain open until 14th March 2022.
For further information on the England Squash Awards and how to nominate, visit: englandsquash.com/awards