Back
14 August 19 - by Lee Drew
Raise your Game: Find the Space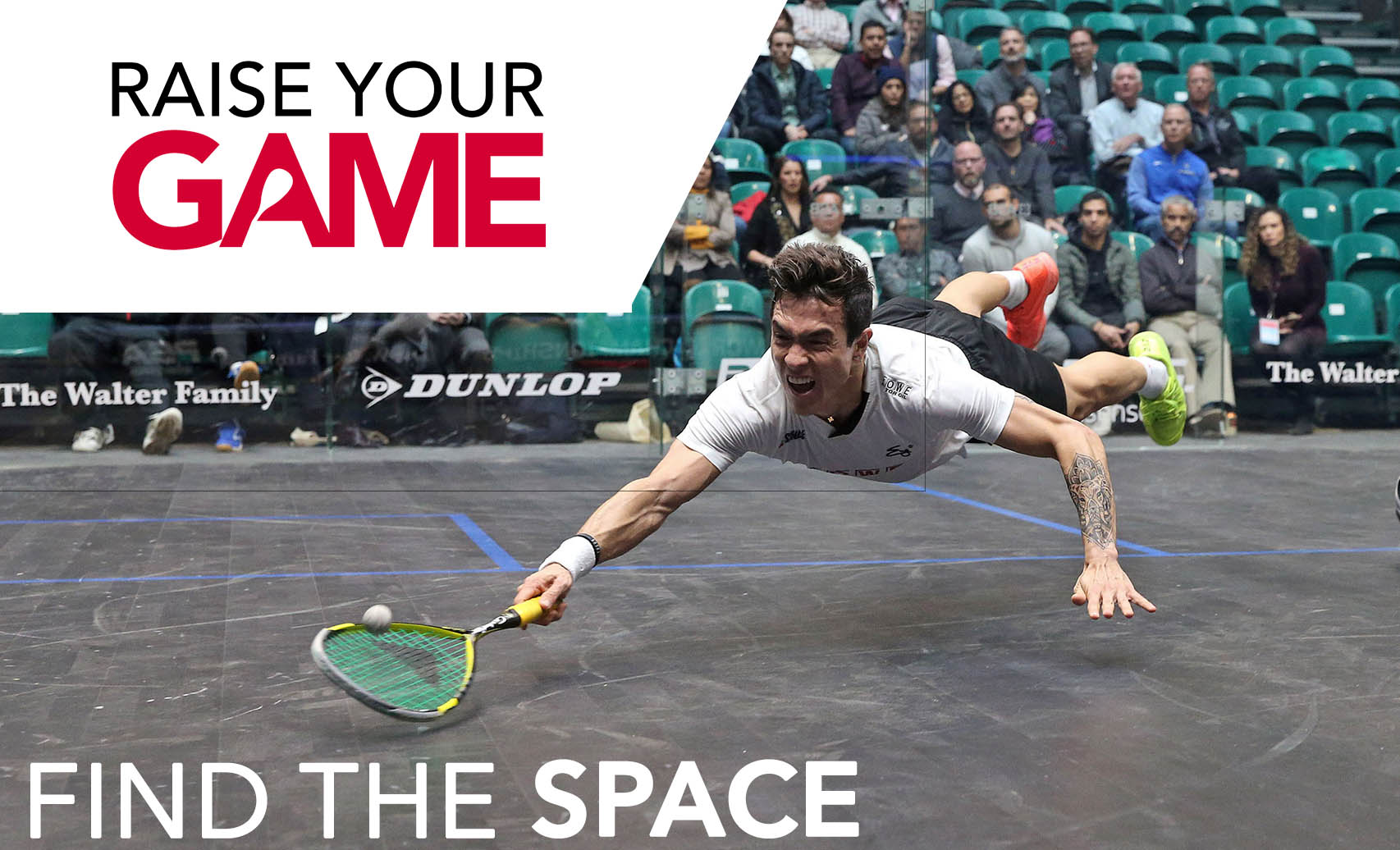 Take your game to the next level with National Junior Coach Lee Drew as he shares tactics for making the court big.
Squash is such a gladiatorial sport played in such a confined space and because some players you come up against cover the court so well, you need to consider how you can make the court even bigger for your opponent.
Making the court big can be achieved in several ways. If you consider the England Squash Pillars, think about hitting the ball into open spaces as this ensures that you are hitting the ball away from your opponent and making them move.
Quite often, the problem comes when you play a fit opponent who seems to cover the court with consummate ease and effortless grace, how can you break them down?
Well, you need to be able to hit a good length and you need to have an effective short shot, with the way you hit your target being crucial. Having these two options and performing them well will allow you to move the opponent to the front and back of the court - the longest and most difficult space to cover on the squash court. Let's look at two shots that will give you these options.
To read the full article, download the England Squash Magazine app for free on Apple and Android (members only):

Not a member?
Join England Squash today for just £15 and gain access to the magazine as well as personal accident insurance, SquashLevels, Raise your Game and a host of other benefits. Join now.
About the magazine
The England Squash Magazine provides the perfect blend of exclusive news, features, reports and commentary covering all aspects of the sport from grassroots to elite from around the country.
In it you'll find:
big-name interviews with the stars of English squash
top performance tips and advice from the national coaching team guaranteed to raise your game
the inside track on major developments in the sport
stories showcasing grassroots success
event round-ups and reports from England and abroad
embedded videos and links to enable you to delve deeper
...and much more!
The app allows you to download digital editions of the magazine to read offline or at your leisure. You can also read back issues and easily share articles with your friends.