Back
01 November 18 - by England Squash
Turmel nominated for SportsAid's One-to-Watch Award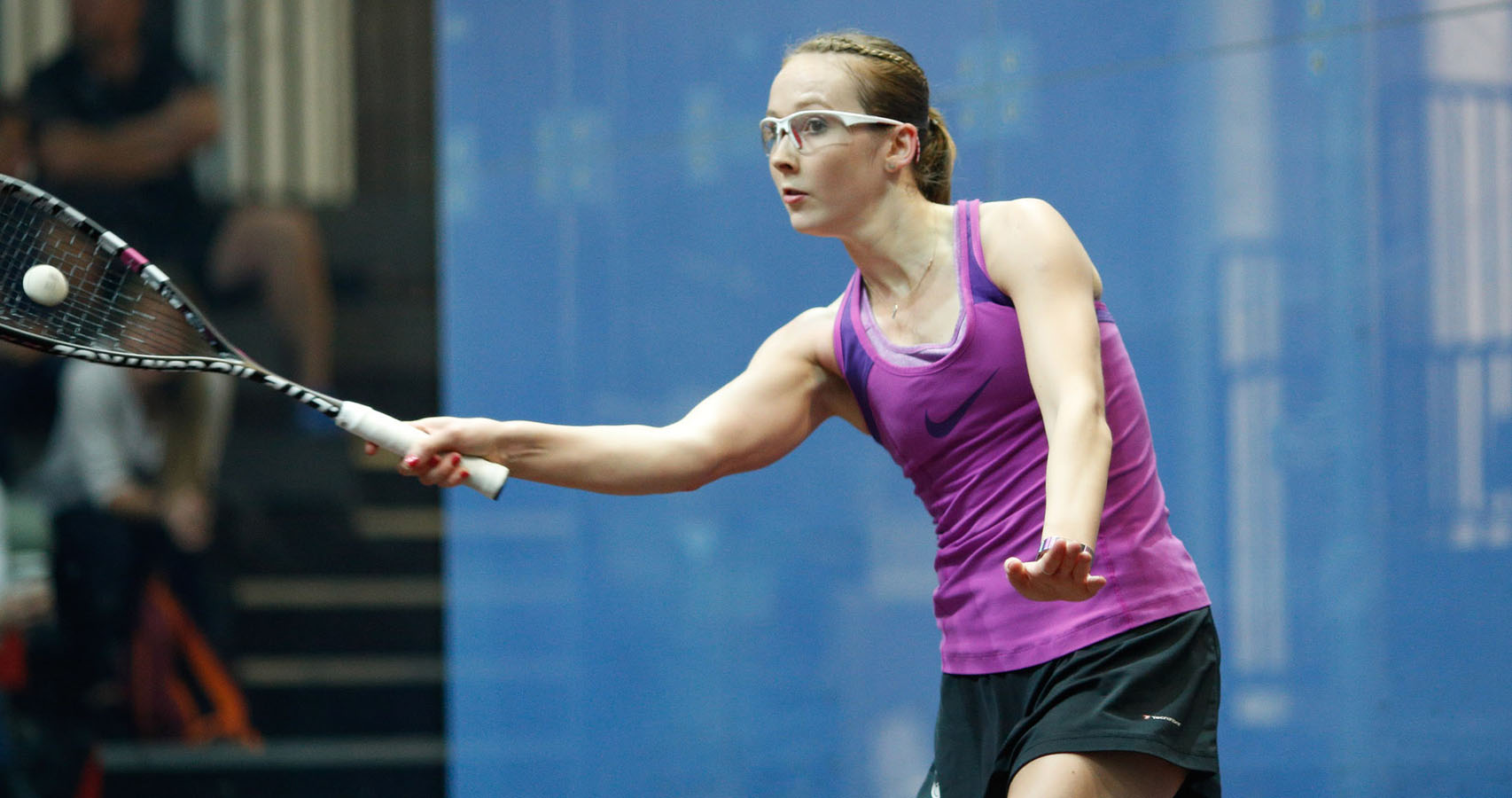 From playing in an opera house to beating some of the world's best, 2018 has certainly been a year to remember for Swilland squash starlet Lucy Turmel.
Now, after being nominated for SportsAid's One-to-Watch award, the 19-year-old's nascent career could be set to scale even greater heights.

SportsAid's One-to-Watch Award was launched in 2006 with double Olympic medallist and diving world champion Tom Daley the inaugural winner.
Paralympic champion Hollie Arnold MBE claimed the accolade in 2008 with para-athlete Sally Brown, hockey player Harry Martin, heptathlete Morgan Lake and sprinter Jodie Williams among the previous victors.

Turmel is now in line to join such illustrious company as one of ten nominees selected from around 1,000 rising British stars supported by SportsAid across more than 60 different sports.

With ESF European Junior Championships gold proudly on her honours board this season, the year will already go down as one close to perfection regardless of what's still to come.
Not that Turmel is keen to stop any time soon. On the eve of her latest trip to Canada for a double-header of tournaments, Lucy said:

"My goal is to be world No.1, world champion one day – it's a long process and it's something pretty much everyone aspires to but I want to be able to reach my potential."

"The key for me is seeing how far I can get with the work I put in, then making the most of that.

"It's been a busy year, I played a tournament in France and went into it unseeded but managed to make the semi-finals, beating the world No.30 and No.32 on the way.

"They're my biggest two wins to date, I'd been training really hard in the build-up to it so for that to be rewarded was a really big deal for me.

"The competition was in an opera house, the venue was absolutely amazing and I was able to feel so relaxed there, I had a really good time and ended up playing my best squash."

With her mum and dad fitness instructors at a club and both her brothers playing the game, Turmel was all-but born into a cradle of squash.

Previously a keen gymnast, the teenager elected to throw all her eggs into the squash basket – a move that is seemingly paying off her as she makes waves in the junior game.

Professional sport doesn't come without its hardships however, with Turmel receiving backing from SportsAid, who offer funding and recognition to young athletes at a crucial, early stage in their careers.

And the Suffolk sportswoman knows a career in the game would be a near-impossible task without the help of SportsAid.

"The funding makes a big difference, it's allowed me to go full-time with squash and with flights, hotels and travelling, the costs all add up," said Turmel - whose support from SportsAid comes through the Backing The Best scheme with Sport England.

"Funding makes a massive contribution – I wouldn't be able to compete without it – so it's a big thing in my development and helping me get better.
"As an athlete you do the hard work, but to get the recognition obviously means a lot – knowing that someone like Tom Daley has won the award is a really big thing.
"To hear I'd been nominated was such a proud feeling and gives you a lot of confidence."

The winner of SportsAid's prestigious One-to-Watch Award will be revealed at the charity's annual SportsBall, sponsored by the Royal Bank of Canada, in London on Thursday 15 November. Visit www.sportsaid.org.uk for further information.