Back
16 April 19 - by Donna Helmer
Be part of our Women's Squash Week campaign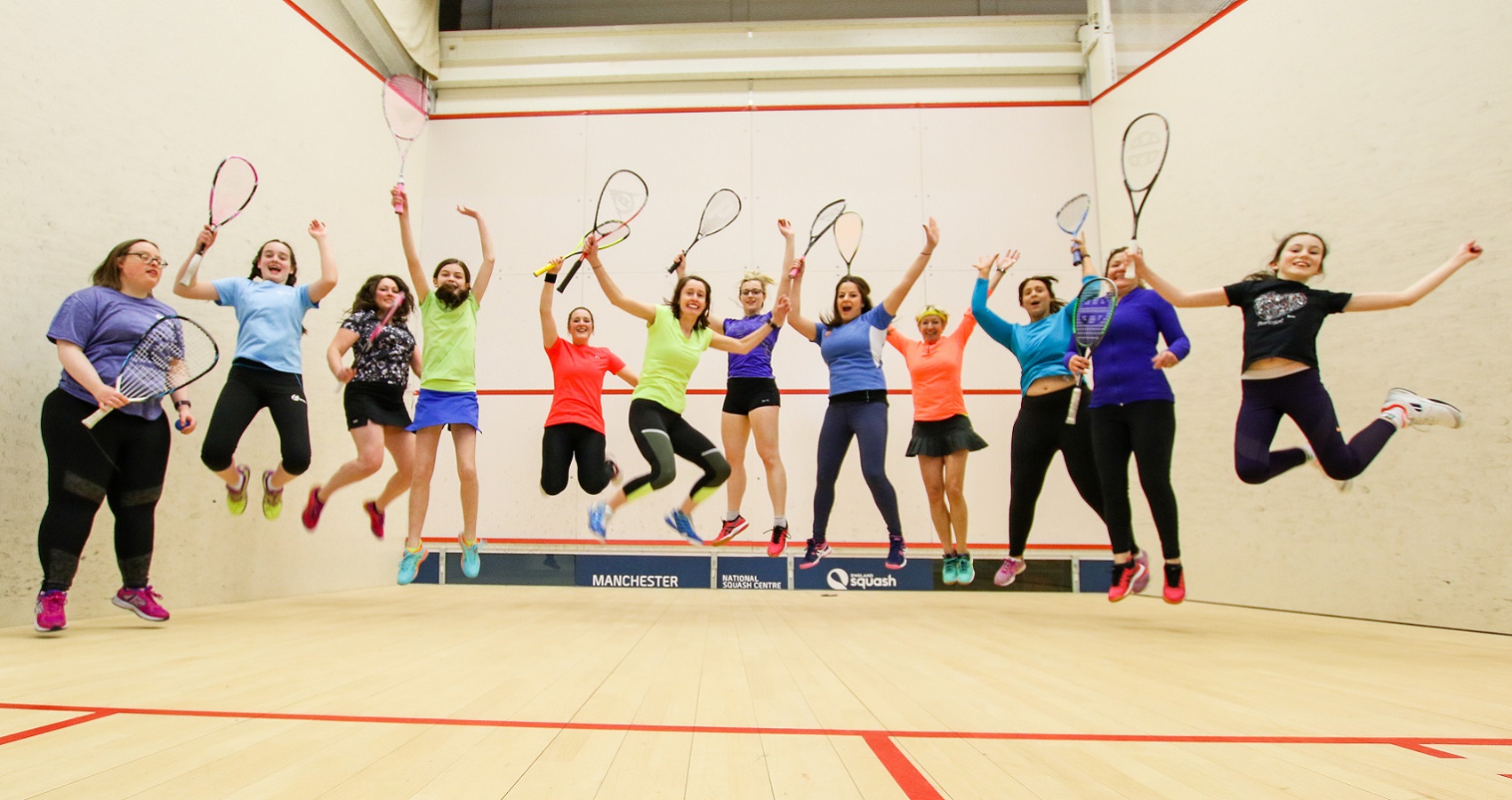 We want to share your story! Join us in celebrating Women's Squash Week in September.
Throughout Women's Squash Week 2019, we want to share your squash stories, whether you're a player, coach or volunteer. We want to hear what squash means to you, why you play, why you think other women and girls should get on court, and what difference squash has made to you.
What's required?
You'll need to attend our filming and photography session on Saturday 18th May from 10am - 1pm at the National Squash Centre in Manchester. There will be some coaches on hand to run some squash activity which we'll keep really informal and social. What's more, we'll put on some food for you and give you a Squash Girls Can goody bag!
Who we're looking for
We're looking for women 18+ who are confident to be in front of the camera and are happy to share their inspiring stories. We'd particularly love to hear from you if you:
have an inspiring story around weight loss, improved health, improved confidence, taking up the sport later in life or similar
are from a BAME background
have a disability or long-term impairment
have an inspiring story on the positive impacts of squash on mental health.
Not sure if you're right for this opportunity or want to find out more? Get in touch with Jo for a chat: joanna.rowbottom@englandsquash.com
How to apply
Simply complete our short application form and send us your photo by Thursday 9th May. If successful, we'll be in touch. Good luck!
Need some inspiration?
Here's Jen's story from the last filming day we held in Manchester.
Have a look at the other stories from the women and girls who came along to the last filming day we did.