Back
14 June 17 - by Chris Peddy
Dubai World Series Finals inspiration for Willstrop's rise back to the top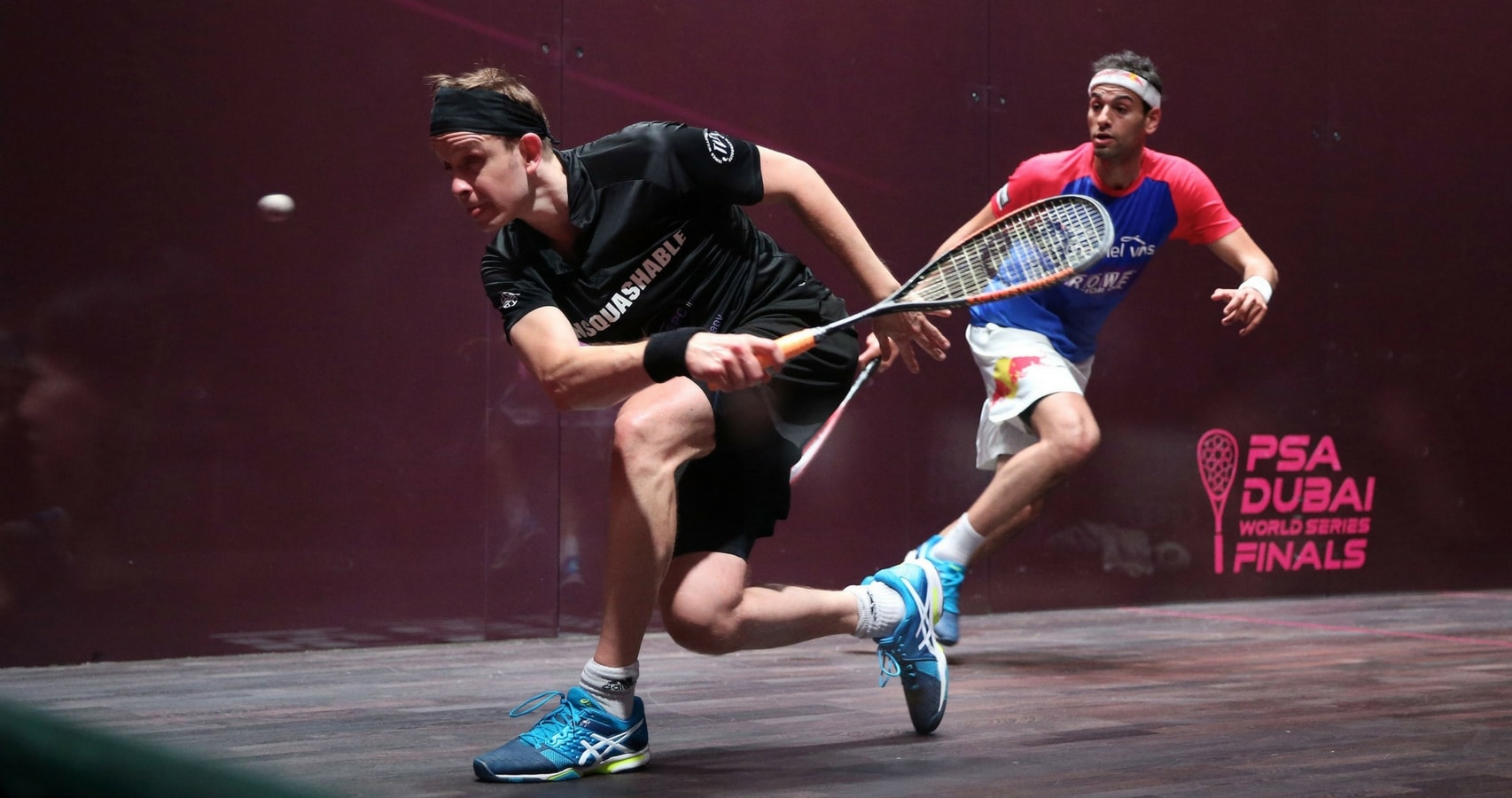 In June last year, World No.19 James Willstrop watched as the top eight squash players on the tour performed on the grandest stage of them all in Dubai. Inspired by the grandeur and prestige of the event, he made it his mission to climb back to the top and join them. And 12 months later he stepped on to court for the World Series Final.
He had completed a remarkable turnaround in fortunes after a long-standing hip injury required surgery in September 2014, an operation that affected his game for much of the following year and left him barely in the world's top 20, 12 months ago.
After a stellar season where he climbed the PSA world rankings to No.6, James swept aside the world's top two players en-route to the Dubai final against Egypt's Mohamed ElShorbagy. It was an incredible end to a resurgent season.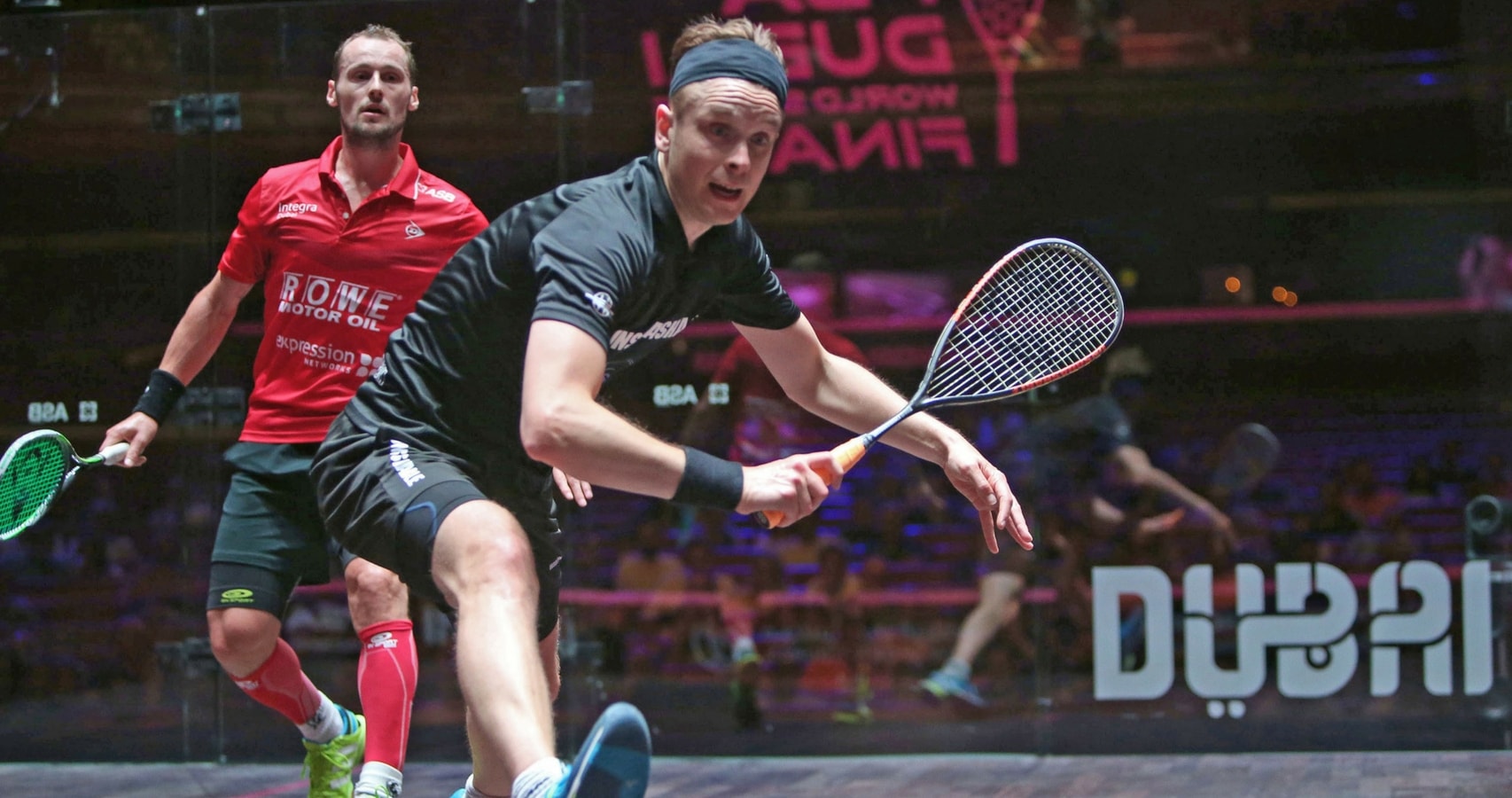 Behind much of this success has been a determination just to play in the exclusive, end-of-season event.
"Playing in the World Series Finals, you are the kings of the sport," the 33-year-old said. "People look up to you because you are the world's best players.
"It was a big motivation for me right from the beginning. You don't want to miss out on it being in Dubai at the Opera House. So many people said how amazing it was, that was important for me having not gone the year before. You just saw from watching it how special it was, it was a beautiful event."
A former World No.1, James' ranking had suffered heavily after his injury troubles. But a run to the Netsuite Open final in San Francisco followed by a semi-final appearance at the Delaware Investments US Open pushed him back up to World No.11 in November.
A big moment came in the JP Morgan Tournament of Champions in New York at the beginning of the year, where he ended a 10-year wait for a victory over England rival Nick Matthew with an 11/6, 7/11, 5/11, 11/7, 11/4 win en-route to the semi-final, with the captivating match later nominated for the PSA Men's Match of the Year award.
This positive run of results on the PSA tour saw him climb up the rankings and cemented a place high up in the Road to Dubai standings, where points are accumulated in World Series events alone. He qualified for the finals in sixth position and was handed a tough start in the group stage, drawn against World No.1 Gregory Gaultier and Egyptians Mohamed ElShorbagy and Ali Farag.
An opening 8/11, 9/11 defeat to ElShorbagy in a best of three format immediately put him under pressure but wins against Gaultier and Farag put him through to a semi-final against world champion Karim Abdel Gawad. He came through a tight first game to claim a 14/12, 11/6 win before he was beaten 10/12, 9/11, 8/11 in the final.
---
---
Although disappointed not to take home the trophy, James is proud of his performance at one of the biggest events on the tour in Dubai. He said: "To be in the top eight is a privilege. Everything around the tournament – the quality of the venue, and of course the standard of squash, was tremendous.
"I would have enjoyed it no matter what the results were. It happened to come together for me on the squash court and I felt like I had been in a decent place for a while. I'm happy with the way I've been playing and went into the tournament feeling quite fresh.
"I had to play well because the quality of the players I was beating was so high. To get through it at that level and with that mental intensity was great."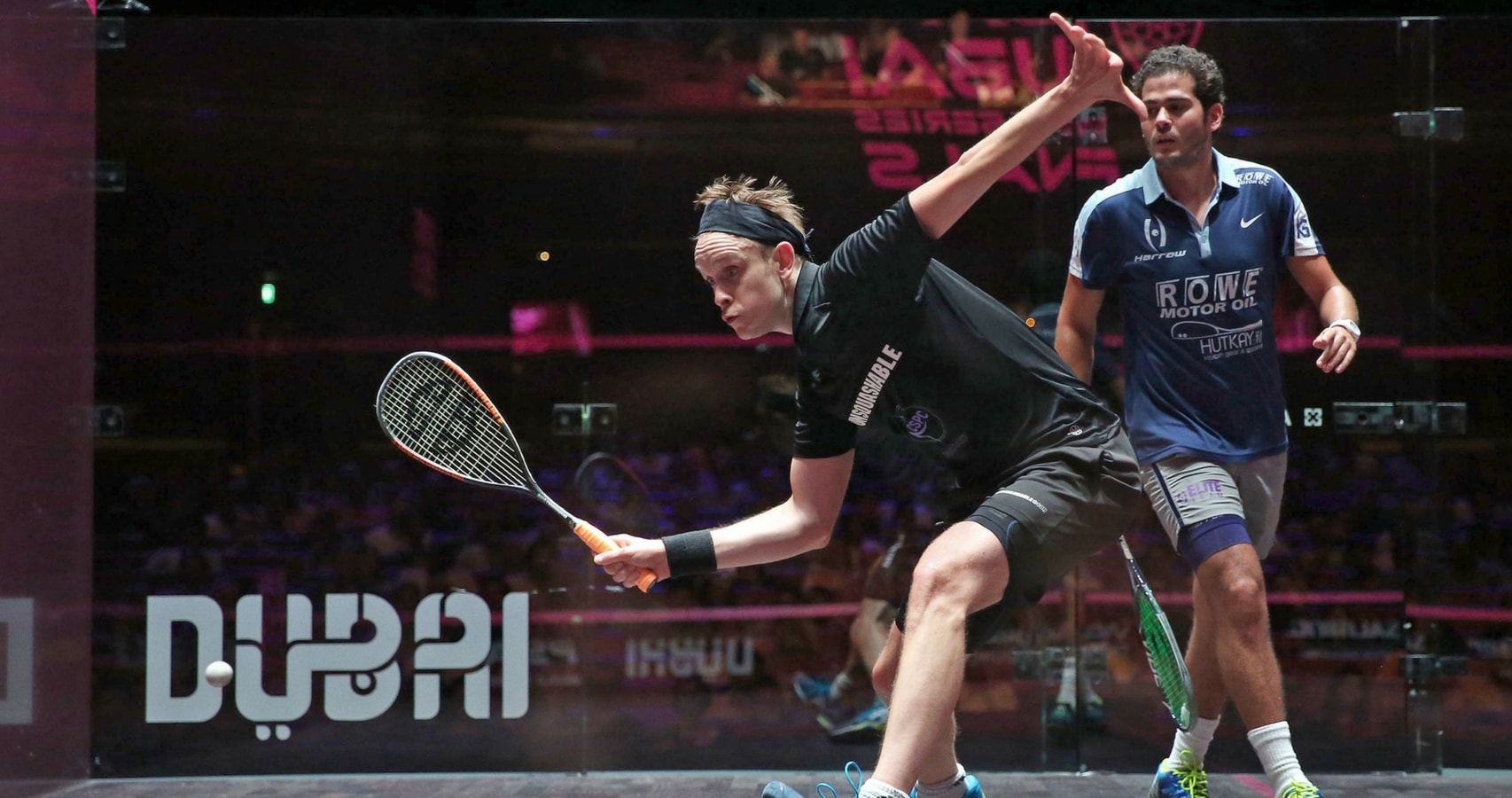 James will turn 34 in August and has admitted he now takes more care of his body in training and between matches. But he has been pleased with the way he has managed his fitness this season.
He said: "I couldn't have asked for anymore from myself. I've managed to get back into the top eight in the world. Most importantly of all I have got through the season reasonably unscathed, which is beyond what I could ever have expected a year or two back. I get a great love of being out on the tour and being able to play around the world."
Watch James Willstrop in the AJ Bell PSA World Championships in Manchester this December. Book your seats here.