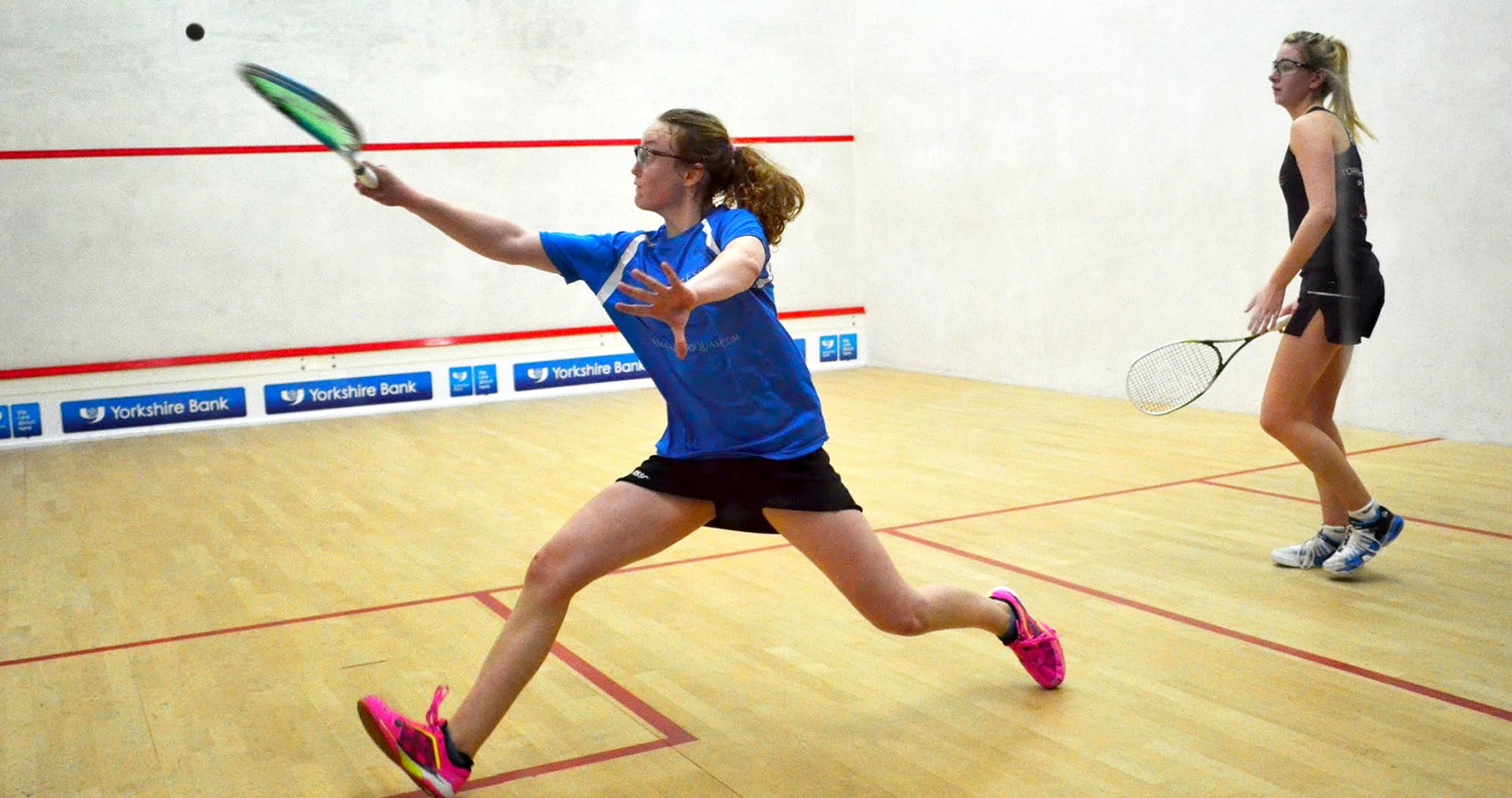 Aspire programme
The Aspire programme is focused on enhancing players with potential above county level to create a sustainable succession of players into the England Development Programme (EDP) and offer a quality environment where the best players in a region can come together to train.
Aspire players will be in contention, alongside the EDP players to represent England junior squads at European and World events.
What does the programme consist of?
Eight training days (four on weekends, two in school holidays plus two Aspire Team Championships training days)
Regional Closed (November)
Aspire Team Championships (June)
Selection criteria
Developed by the National Coaching Team and led by Chris Robertson, Head of Player Development, here is the selection criteria for Aspire:
Has realistic potential to progress into EDP Potential with aspirations to play for England.
Has displayed a commitment to competing in the England junior tournament circuit.
Displays positive movement patterns to and from a range of positions.
Is capable of completing a variety of shots, through achieving a solid body position.
Is able to adapt swing size, racket face and follow through to alter the trajectory of the ball in a number of shots.
Demonstrates at times the on-court squash pillars in practice and competition.
Is learning the importance of physical, mental and lifestyle components on their performance.
Is starting to appreciate the benefit that personal goals and feedback can have on their performance
Selection dates
The Aspire Programme Head Coaches will be making their first selections for the Aspire Programme at the British Junior Nationals (28 - 30 October 2016). This gives the Aspire Programme Head Coaches the opportunity to see as many players as possible in a national level competition. Players who are being selected will be notified during week commencing 31 October 2016.
To allow for any notable performances at the Regional Closed events on 5 & 6 November 2016, Aspire Programme Head Coaches have the opportunity to use 'wildcard picks' to invite further players into the Aspire Programme.
Squad numbers
Squad numbers are dependent on the number of players that meet the selection criteria. It's important that the quality of the programme is maintained and, as a consequence, there isn't an expectation that each region has a set number of players.
The Aspire Programme Head Coaches will be responsible for ensuring that there is a balance between quality and a critical mass of players to enable there to be an impactful and manageable programme.
Changes to the Aspire Programme (Summer 2016)
Whilst Regional Forums have established and run their own regional programmes successfully last season, we want to support and enhance these, whilst also filling any gaps where programmes haven't run to establish a consistency across this phase of the Pathway.
As a result, we're rolling out eight Aspire programmes across the country in partnership with the eight Regional Forums. The ambition is that the Aspire programme connects the player pathway, bridging the gap between county programmes and the EDP.
The Aspire programme will be standardised across the country in its delivery, so there are set dates, a consistency of philosophy and approach, a clear identity and players are able to easily identify and recognise where they are within the pathway. In addition, the coordination of the programme will be managed locally through the Aspire Head Coaches and / or Regional Forums.
Those players who are currently within the existing Aspire programme will be positioned within one of the following eight Aspire Programmes as follows
Aspire – South West
Aspire – South
Aspire – East
Aspire – East Midlands
Aspire – West Midlands
Aspire – North West
Aspire – North East
Aspire – London and South East
There will be some flexibility in how certain other elements of the programme are delivered to reflect local issues and priorities.