Back
26 August 21 - by England Squash
England Squash appoints Hutton and Fairhurst as Aspire Head Coaches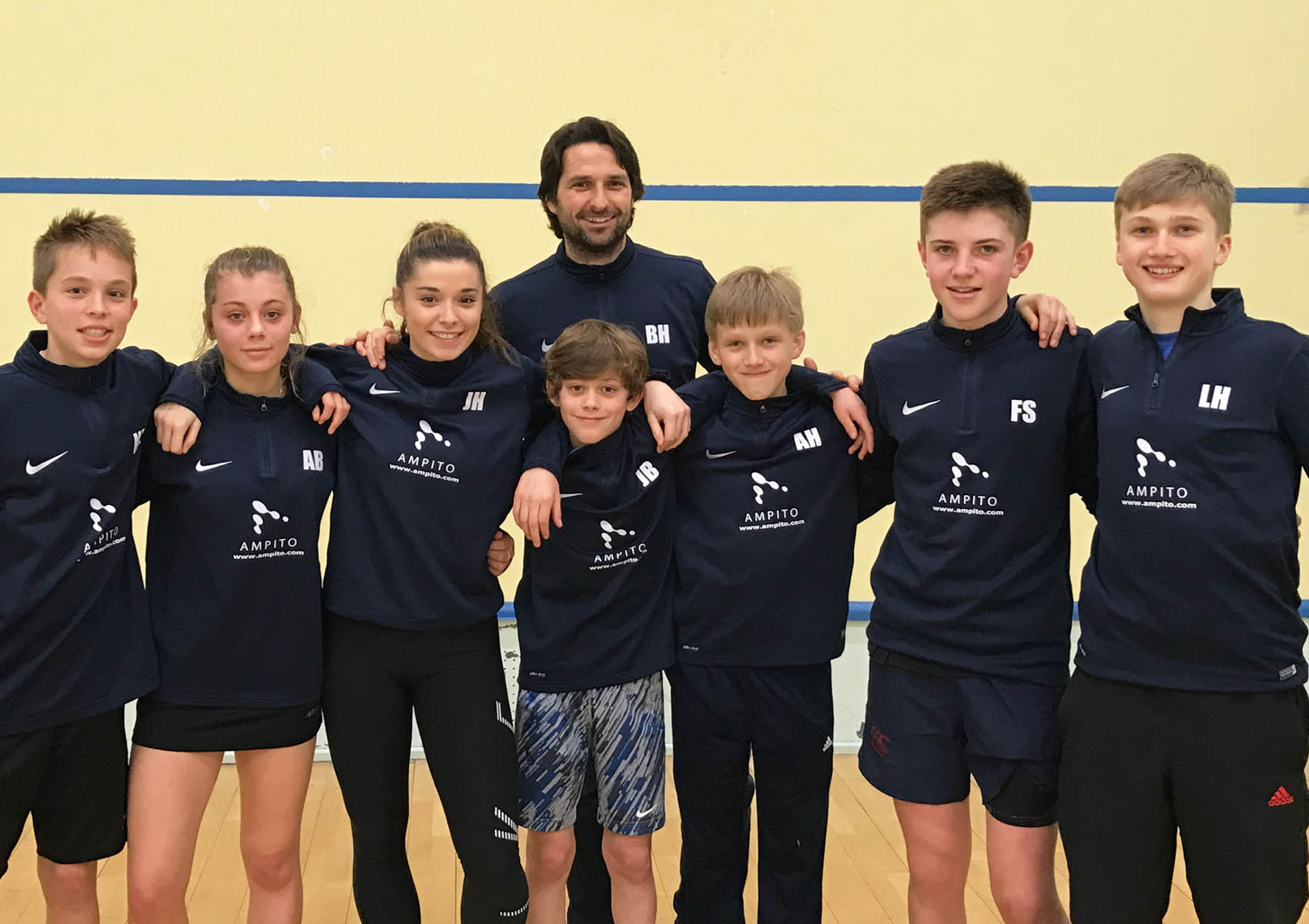 England Squash has appointed coaches Ben Hutton and Tom Fairhurst as Aspire Head Coaches for the South East and North West regions respectively following a competitive recruitment process.
The England Squash Aspire programme provides the first stepping stone for junior players into the England Squash Talent Pathway, feeding into the England Potential Programme and culminates in the Regional Team Championships.
Ben steps up to the role as Aspire Head Coach having served as Assistant Coach to former Aspire Head Coach Phil Rushworth for a number of years.

As Head Coach at Hove Squash and Fitness in Brighton, Ben brings a wealth of club coaching experience and has masterminded the creation of a hotbed of squash including players Tom Walsh, Jasmine Hutton and Jonah Bryant.
Tom joins as Head Coach at the National Squash Centre where he leads the city-wide programme and the Manchester Squash Academy. Since the Manchester 2002 Commonwealth Games, the Academy has had a strong history of developing top junior talent.
Tom has recently completed his High Performance Award with England Squash and has assisted previously both in the East Midlands and North West regions at Aspire level.
Commenting on both appointments, Talent Pathway Lead Josh Taylor said:
"We are delighted to welcome both Tom and Ben into post. Both bring with them great experience and ideas to continue to drive the programme forward.
"These appointments come at a critical time as the sport bounces back from the pandemic. The Aspire programme will play a key role in continuing to boost the depth of the player base that feeds our national programmes.
"We would like to thank former Aspire Head Coaches Phil Rushworth, Kirsty McPhee and Andy Breen for their contributions to the Talent Pathway over the years and hope to see them back in some capacity within the pathway."