Back
08 May 19 - by Donna Helmer
England's Laura Massaro to retire from squash
Former World No.1 Laura Massaro has announced she will retire from professional squash at the end of the season.
Massaro is one of England's greatest female players of all time with 23 titles to her name including one World title, two British Open crowns, three silver Commonwealth Games medals and four British National titles.
The 35-year-old became World No.1 in January 2016 and has been inside the World's Top Ten rankings since June 2008.
The Lancastrian earned 116 England caps and was part of the England team who won the 2014 Women's World Team Championships and the European Team Championships seven times.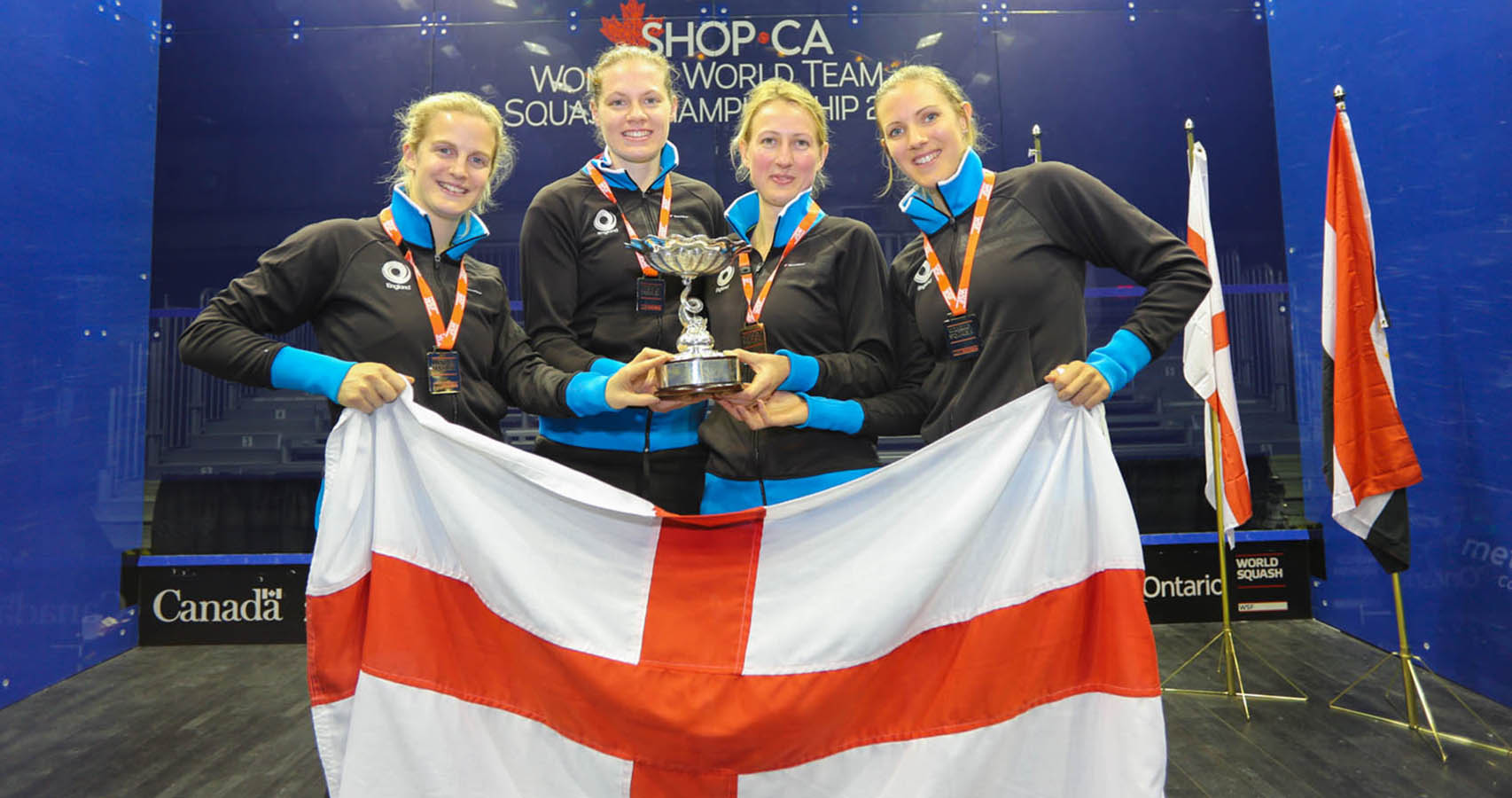 In 2013, Massaro became the first Englishwoman to claim the British Open title in 22 years. The following year she became the first Englishwoman in 15 years to claim the World title.
In a statement released today Massaro said:
"After a lot of thought and discussion with my family and my team, I have decided to retire at the end of this season. My final two events will be on home soil at the Manchester Open from 9-13 May and the Allam British Open in Hull from 20-26 May and I can't think of a better way to say goodbye to the squash family and everyone who has supported me over the years.
"Even though this decision is never easy for any athlete, I've had sixteen years on the professional tour and I know in my heart that this is the right time. I have given all I have to be the best squash player that I can be so there will be no regrets or thoughts of what might have been.
"I've worked hard and have overcome the many bumps in the road that come with a career in top level sport and I'm just as proud of that as I am of the things I've achieved on court. I feel very lucky to have had the experiences I've had, all while playing a sport that I've loved since I was a little girl.
"I'm excited about the future and I'm looking forward to sharing what I've learned and hopefully giving back to the sport that has given me so much.
"I'd like to thank my husband Danny and my family, my coach DP and everyone in my team as well as everyone at England Squash and the PSA. Most of all I'd like to thank everyone who has cheered me on. Squash fans are an amazingly committed and passionate bunch and I can't wait to play in front of you all in Manchester and Hull."
England Squash CEO Keir Worth said: "Laura is unquestionably one of the greatest female players England has ever produced and we are immensely proud of all that she has achieved. On behalf of England Squash I would like to extend our sincere congratulations and thanks to Laura on a truly remarkable career."
England National Coach David Campion said: "I've seen Laura grow from a promising junior into a World Champion and have the most amazing career. Her success is simply down to her incredible drive and determination to constantly search and improve herself. It's her character, it's how she's built, a living example to any young player wanting to make it. I wish Laura every success in the next phase of her life."
Massaro's last tournament will be at the Allam British Open in Hull.