Back
14 October 21 - by England Squash
Women's Squash Week sees surges in female participation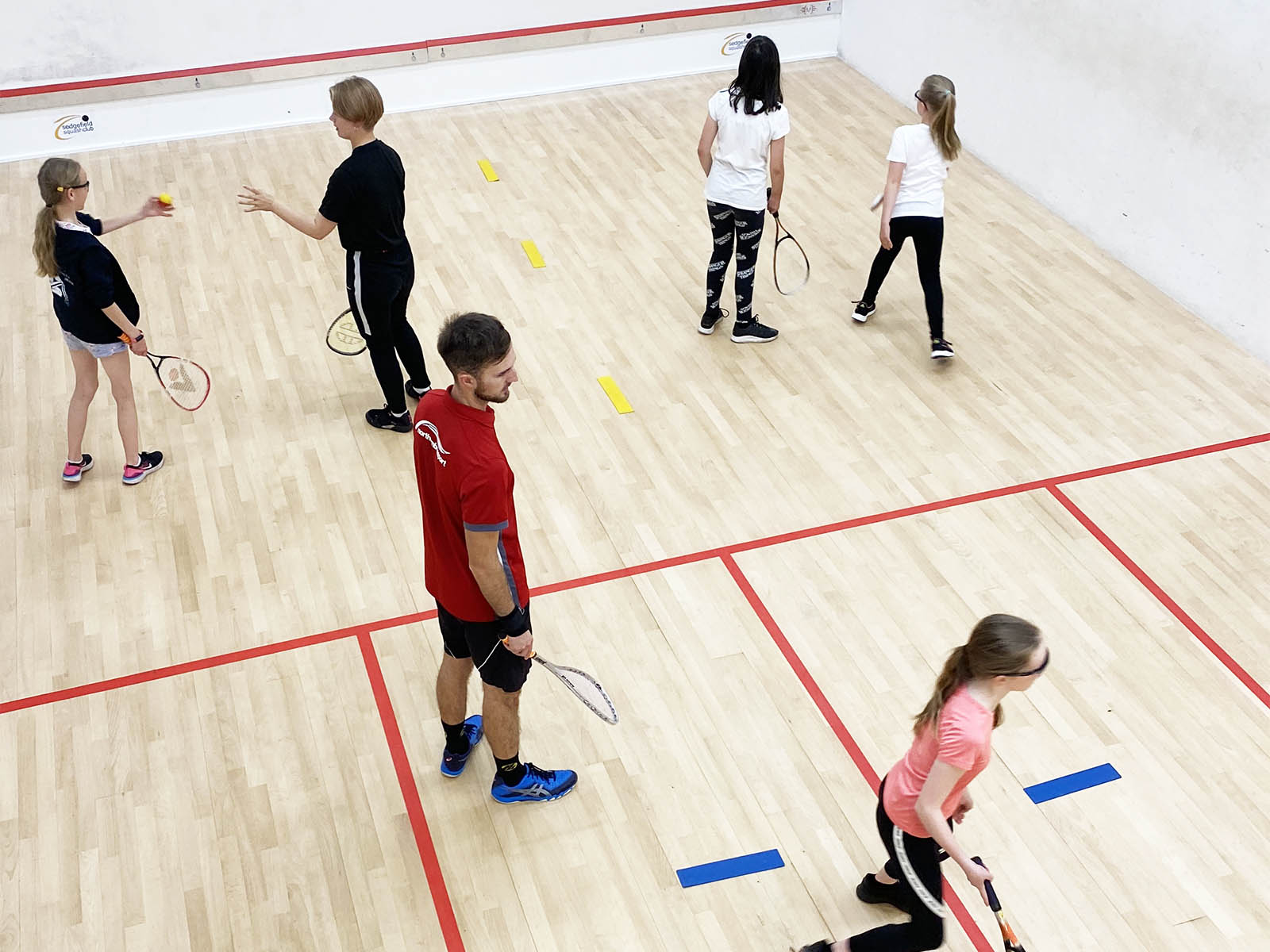 September's Women's Squash Week saw record levels of clubs in England staging events to attract more women and girls to the game. Three weeks on and those clubs are already reaping the rewards, with some recording their highest ever female attendance at women-only sessions.
We take a closer look at the clubs who are finding success and the types of activities that are resonating well with women and girls. We also explore how clubs can build on this positive engagement, and provide a sustained approach to increasing female participation at clubs and venues.
Have-a-go taster sessions have struck a chord amongst women, particularly those activities with a fun and social emphasis that enable women to familiarise themselves with the club and mingle with coaches and players in a relaxed and informal environment.
Bounty Squash and Racketball in Basingstoke, Hampshire ran a number of have-a-go taster sessions across the week for women new to squash, with club coach Simon Ward reporting 'lots of fun and laughter, exercise and making new friends'. Following positive feedback, this more informal approach has encouraged the club to focus on a long-term strategy to attract and retain women rather than staging a one-off yearly event.
One participant commented,
"My previous experience with squash was to have balls hit at me, me miss, crash into walls and feel really rubbish about the whole thing. I absolutely LOVED these two hours!"
The event has resulted in increased membership and enquiries for coaching sessions. Women's squash is now a key part of the club's vision, with a goal to providing improved female changing room facilities.
Showcasing the social benefits
Blackheath Squash Club, led by Danny Dowling promoted their Women's Squash Week events widely on social media, using photos that showcased the fun and social aspects of the sport to entice women. The event was rounded with some food and drink to allow players to stay and mingle.
Working with local partners
Sedgefield Squash Club took a novel approach to engaging players in their Women's Squash Week taster sessions by inviting groups of people who knew each other and hosting 'bring a friend' activities so people felt more at ease joining in. Sedgefield engaged the local Brownie unit and organised for 20 brownies to have a hit. They also invited a group of nine girls from the local All Stars cricket team which has proved a winning formula for retaining the girls in both sports, where the girls play squash and stay together during winter and spring, and head back to cricket in the summer.
Sustaining female participation
We've listed some ways that clubs and venues can build on the momentum of Women's Squash Week events and keep players coming back:
Gather feedback
Find out how women feel about your club. Was the session pitched at the right level? Was it what they were expecting? Did they like the changing rooms? Were staff and volunteers welcoming and friendly? Look to create a club environment that is inclusive and welcomes everyone.
Be flexible
Review the feedback and find out what women loved about your Women's Squash Week events. If it was the casual drop-in and play element then include this as an option. You might want to consider offering a number of sessions to be taken within a period of months rather than a set programme over consecutive weeks.
Follow up with options
Show that women's squash isn't a one-off. Make it easy for the women to know what they can do next. Plan your next events and activities, and share these with the women who attended your Women's Squash Week events - whether it's a combination of beginner sessions, a regular monthly social or team squash.
Spread the word
Word of mouth and personal recommendations give people confidence in your offer. Encourage women to share their experience of your club whether it's through word of mouth or social media. Consider the images you use on social media to ensure they appeal to your target audience. Introduce 'bring a friend for free' offers or incentives when a player introduces someone new.
For ideas on delivering sessions that keep women and girls coming back, visit our Squash Girls Can toolkit.