'Squash is my life, whether I'm playing, coaching or volunteering'
By Sam France
Humble, honest, and fiercely determined, speaking to Alison Insley gives you the impression of a born motivator.
Now in her 30th year holding a squash racket, Alison fell into the sport by accident; a first date with a colleague at Coventry City Council who later became her husband.
She recently qualified on the highly prestigious Level 3 coaching course, and juggles her coaching with playing and volunteering - not to mention working full-time at Warwickshire Library and Information Service and on call seven nights a week, as a Retained Firefighter with Warwickshire Fire and Rescue Service.
When she started on the Level 3 course in January 2017, she was the only applicant who wasn't a full-time coach.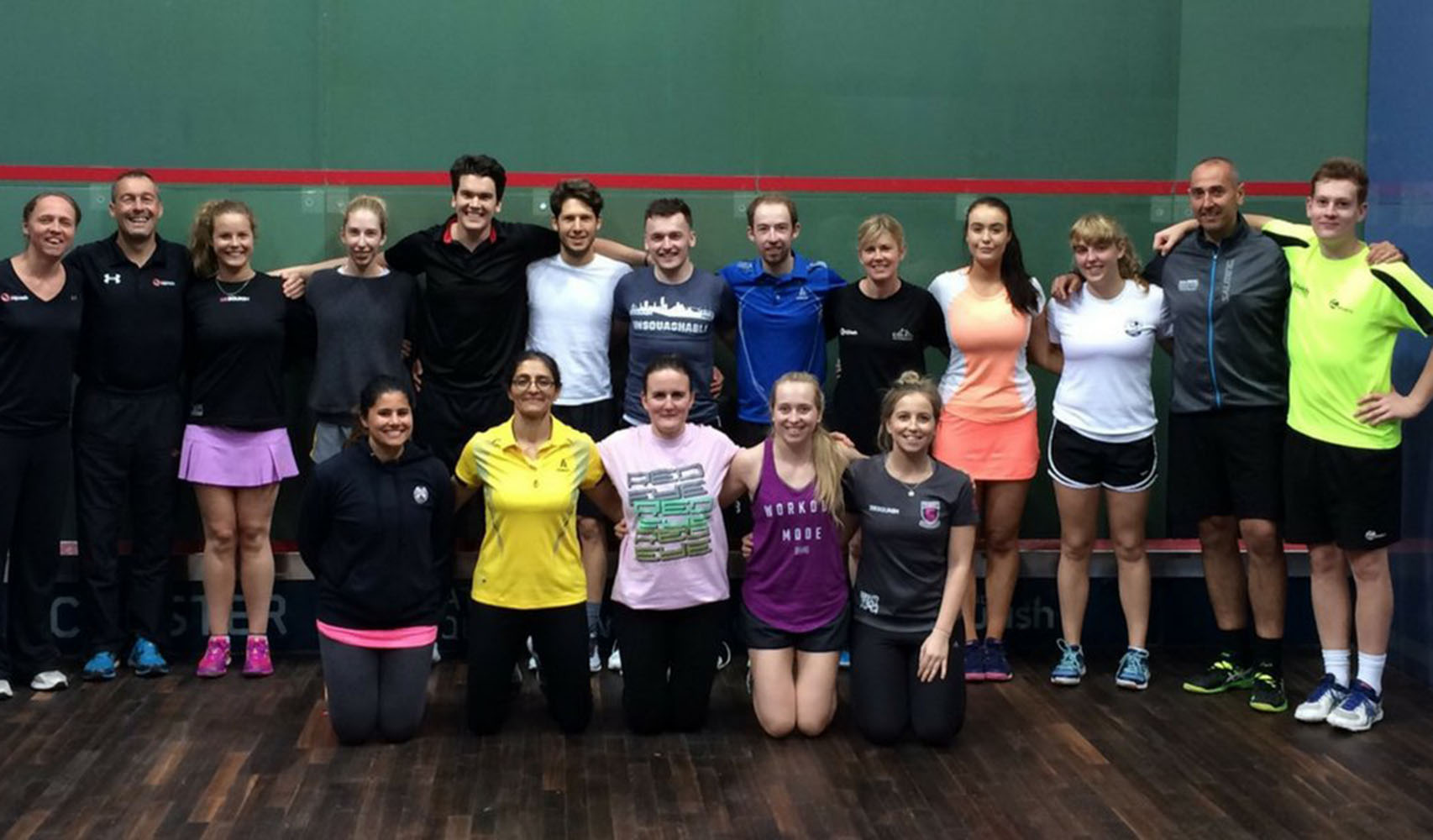 "I turned up and there was something like 16 other coaches, all of them full-time coaches, so I was feeling very nervous, vulnerable!" she admits.

"I did find the course challenging. I was around full time coaches who I felt knew more than me. I judged myself against them and their playing level, rather than looking at what I could bring to the coaching role. However, the coaches on the course were really supportive and we all benefitted from sharing our experiences.

"In my mind I still don't class myself as a Level 3 coach in terms of skill or technique, but I do generate a lot of participation, getting a lot of people on court.
"Squash is my life, whether I'm playing, coaching, volunteering. I'm very passionate about the sport and it's future."
Her participation on the course was funded by England Squash, after extra funding was sought for her because of her motivation.
It was certainly a challenge but one she relished, and it has changed her life.
"It's also about how to become a better person, increasing self confidence and self worth, not just a better squash player," she says.
I took a lot from the course and absolutely loved it.
"It's that confidence of talking to people, the way you treat people and how you encourage them and lots of other skills.
"It's about dedication, concentration, having a plan but being flexible, there's loads of stuff that you take through into your everyday life.
"I feel very, very privileged and honoured to say that I'm a Level 3 squash coach."
Driving participation is clearly a passion for Alison, and she takes great pride in introducing new people to the sport.
Coaching as a volunteer with Freedom Fitness in Warwick, she runs the ladies' league and wants to make clear that squash is for everyone, regardless of age, ethnicity or background.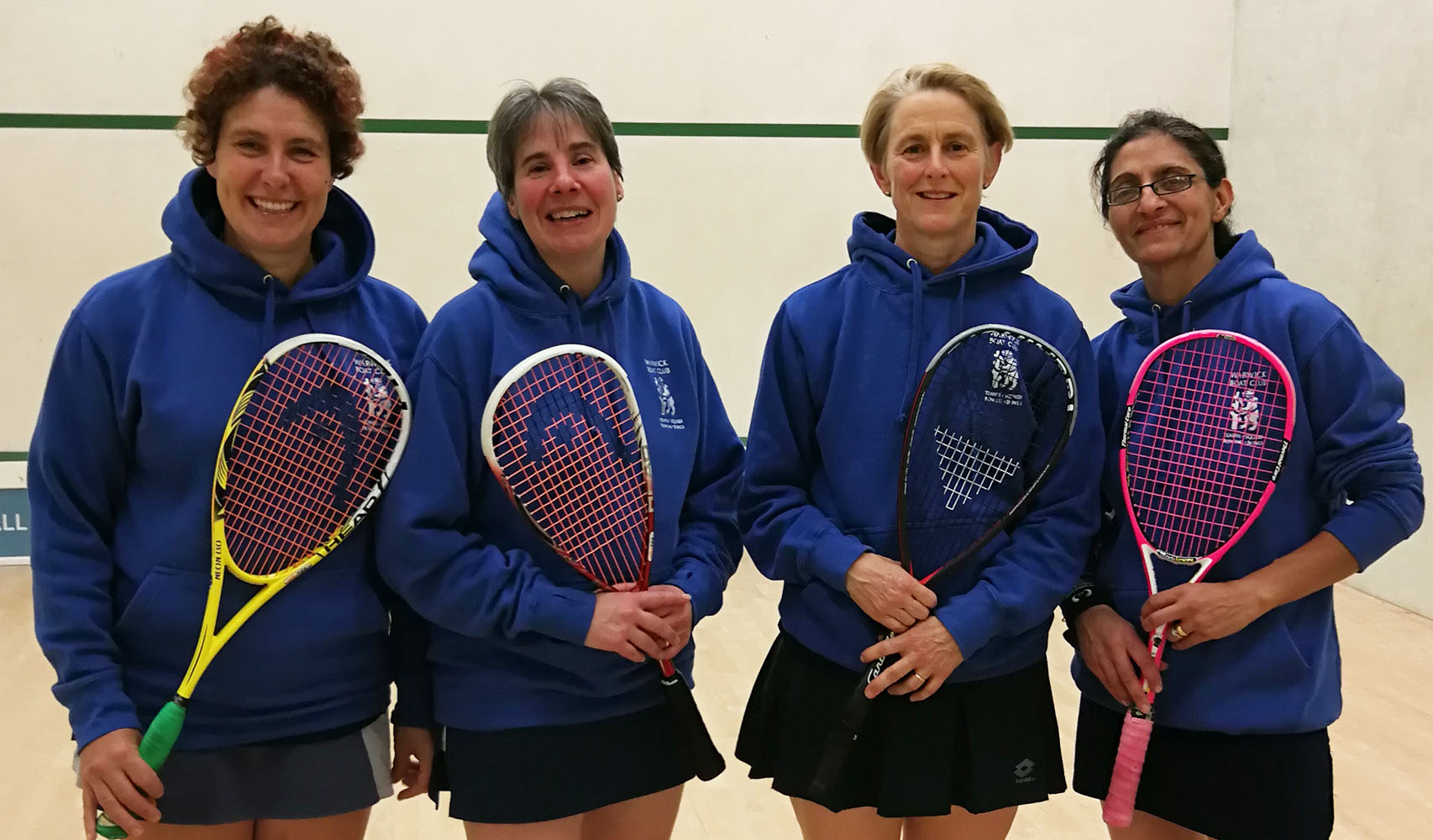 "I'd say 75% of the women would not play squash if it wasn't for the ladies' league, that's the only squash they play," she says.
"Just because you're a woman, or just because you're older, doesn't mean you can't play, and be a part of this great thing. I'm proud to say that squash has bought fun, fitness and friendship to many.
"About 25% of my juniors on a Saturday are now female, and I've got another two female coaches on the team too, this encourages other girls to come along and join in. Becky one of the other female coaches, started as a junior with us many years ago, so it's great that her passion for squash has grown and she is able to give something back to the next generation of squash players.
"I'm an Indian girl and I've got three or four Asian people playing squash, I think they've been encouraged to play because they can see that I play, do they too can play.
"I generally wear long leggings and long t-shirts, not because I've got a religious issue or because I'm not allowed to wear shorts or skorts, but because I feel the cold!
"You don't have to wear a skirt and a skimpy gym top to be on the squash court, just be comfortable.
"I do try and encourage everyone to get on court, but particularly Asian people, women and girls.
"It doesn't matter how old you are, what religion you are, get on court and have some fun.
"Come and make some new friends, learn a new skill."
Even beyond her playing and coaching, Alison just can't get enough of the sport that has become her life.
She has volunteered at pro events since 2012, when the World Masters was on her doorstep in Birmingham.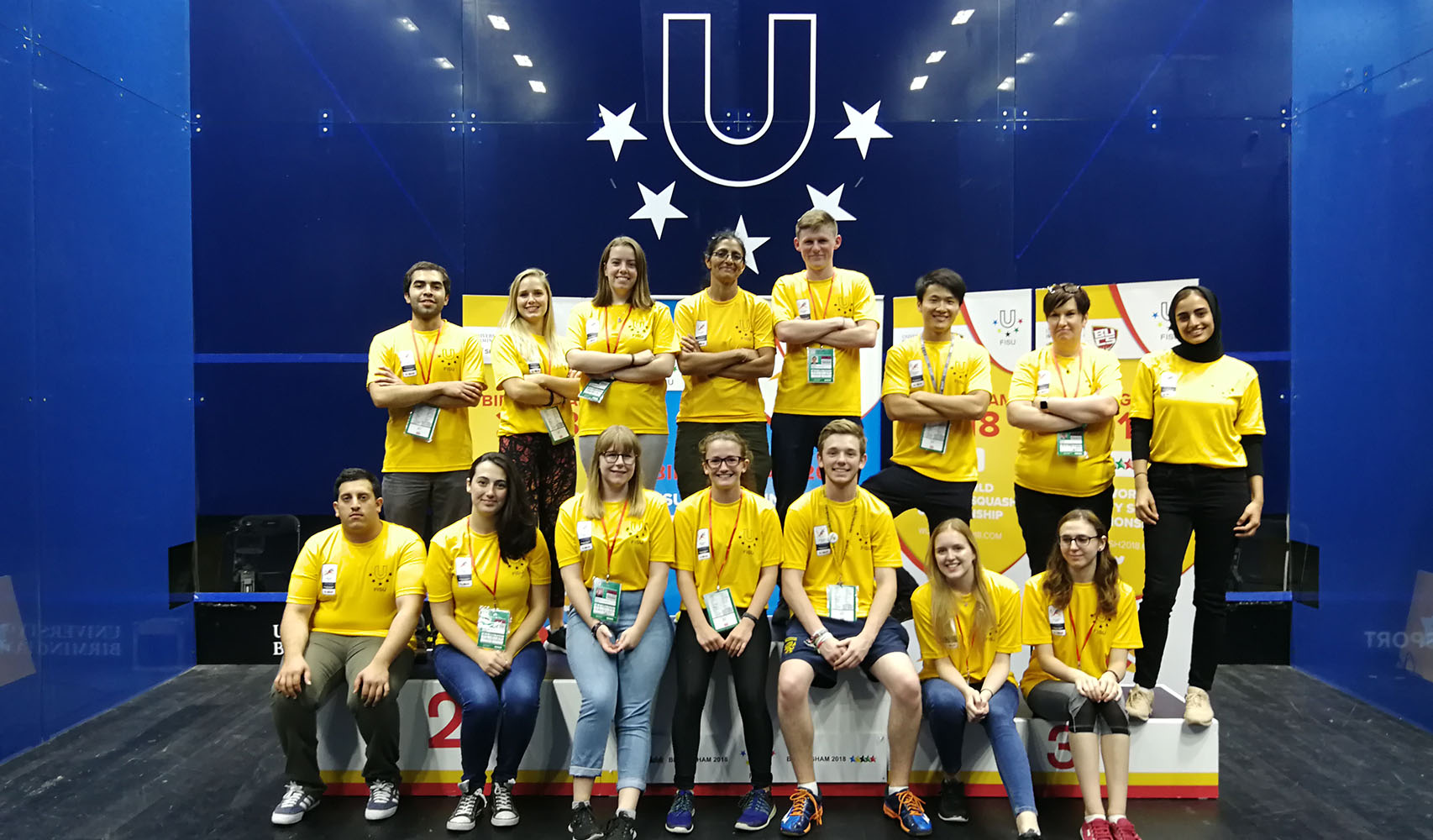 There, her eyes were opened to a professional squash scene she never knew existed, and she was enchanted watching James Willstrop and Saurav Ghosal.
"It was like the best thing I'd ever seen in my life," she gushes.
"The glass court, two very distinct, different players - a short Indian guy and a really tall English guy and the match was fantastic, and it just took me.
"I decided I wanted to become part of this world, so I started to apply for voluntary jobs to work at squash tournaments.
"If you look at The Marksman, the new film about James Willstrop, I'm on it! 19 minutes, 43 seconds!
"It made my day. I was well chuffed, because he's like my hero.
"Later on that year I went down to Queens to watch Jenny Duncalf and Nicole David play, and Laura Massaro and a few others, and I was like, 'Oh my god, women's squash is amazing!'.
"I loved it. It changed my life.
"I've since worked at many tournaments, including the British Open, Tournament of Champions, Commonwealth Games in Glasgow, Association of Colleges Squash, BUCS Squash Individual Events, World Games in Poland and many Junior events... I'm off to the Canary Wharf classic on Sunday for another week of squash.
"For the Men's Team Championships I got invited out to Marseille by the president of the French Squash Federation.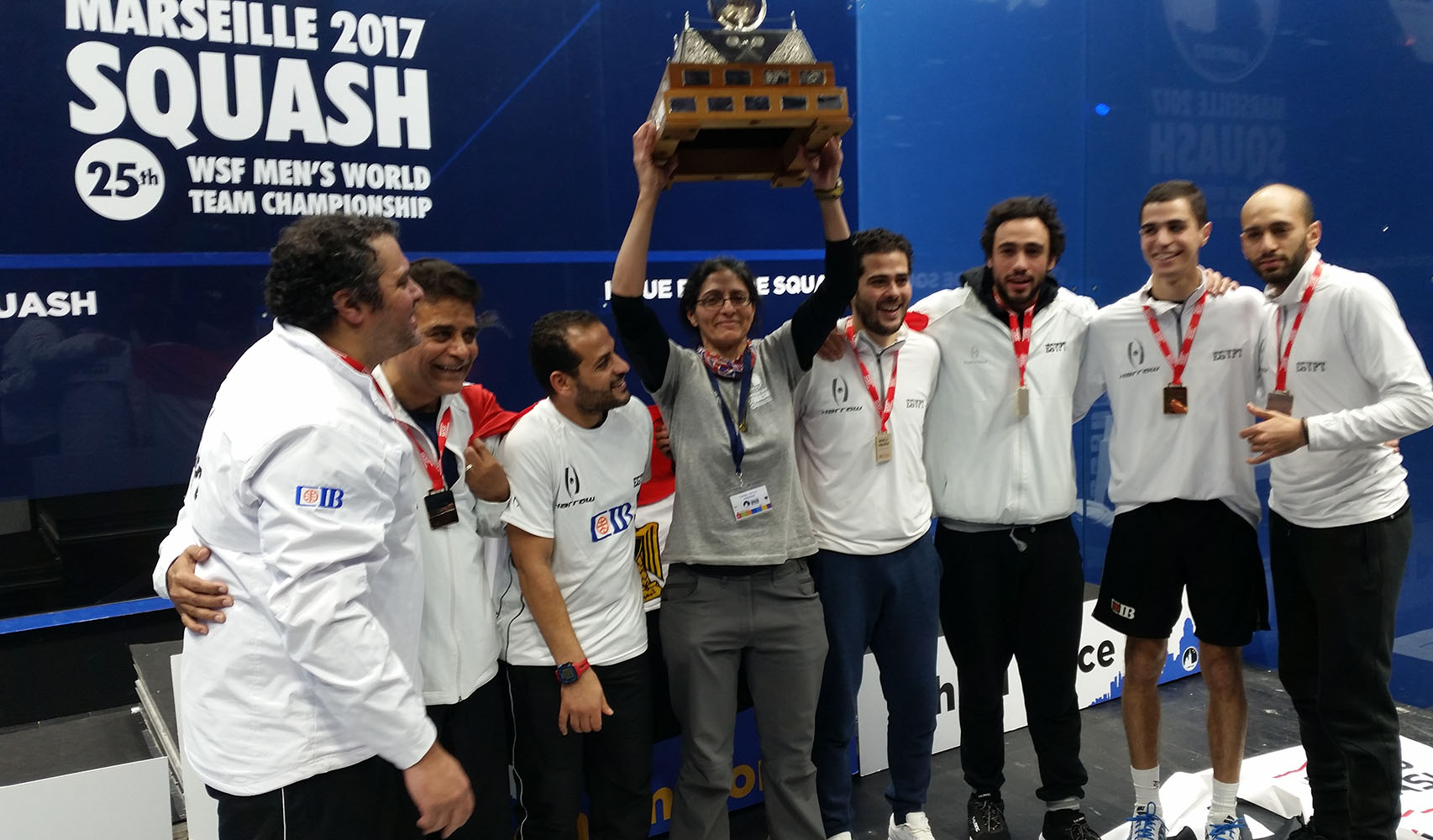 "He paid for my flight and accommodation, they took me out there just to clean the court, how could I refuse!
"It's a sport that needs volunteers, and if you've got someone who likes the sport and knows how to run the court and stuff, it makes it easier for the players, referees and spectators.
"It's nice when James Willstrop's walking on and he'll say 'Hi, how are you doing'.
"I love the way the players are, they're so down to earth.
"The whole squash network is a nice family to be a part of."