Back
24 July 17 - by Chris Peddy
Alice Green reaches girls' special plate final at WSF World Juniors Championships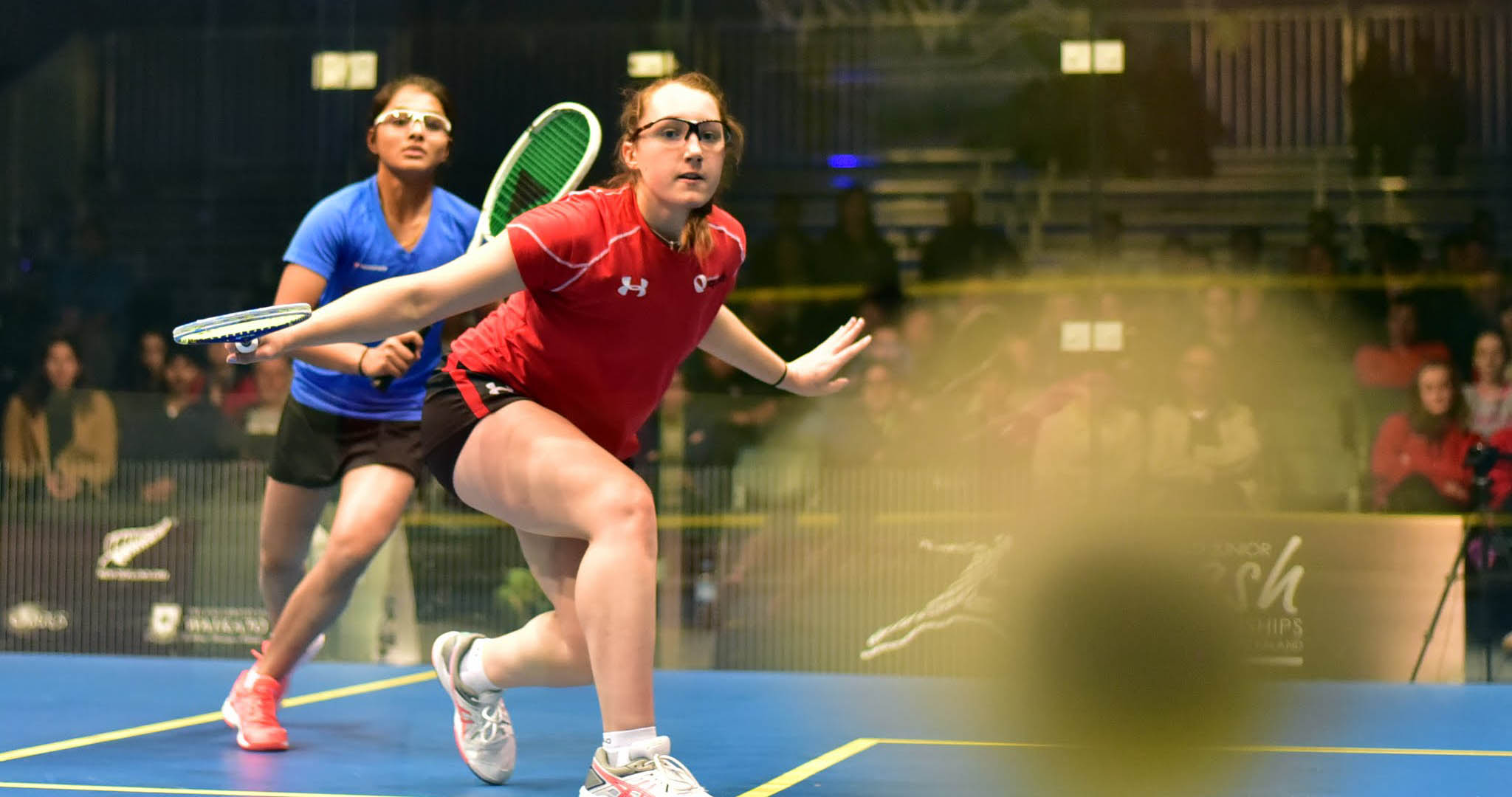 Five of England's young stars reached the last 16 rounds of the WSF World Juniors Individual Championships in New Zealand, with Alice Green beaten in the final of the girls' special plate.
Kyle Finch, Adam Corcoran, Tom Walsh, Lucy Turmel and Elise Lazarus all battled their way to the fourth round but were knocked out before the quarter finals.
Jasmine Hutton completed the English contingent that flew to Tauranga for the competition and was eliminated in the third round before playing no part in the special plate – a draw put in place for those who won their first match but lost their second.
The boys now return home while the girls prepare for the team event, which is due to begin on Tuesday 24th July.
The tournament began brightly for England, with all seven players winning their first matches and Alice Green the only one to drop a game – coming back from 1-0 down to beat Ireland's Ellie Mcveigh 6/11, 11/7, 11/3, 11/3.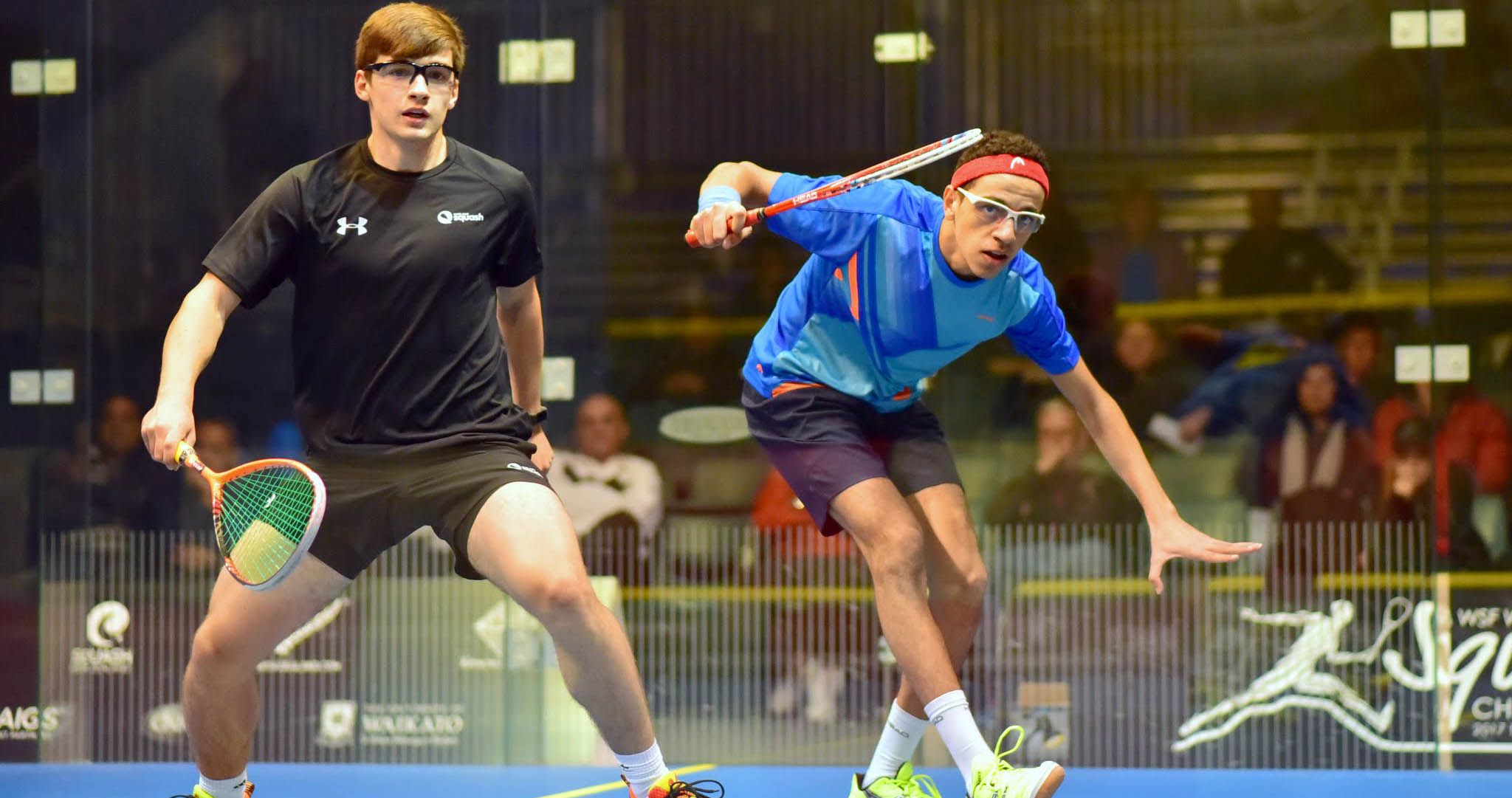 She then faced England's No.1 U19 Lucy Turmel [9/12] in the third round in what was the first all-English meeting in the tournament. Turmel, 17, claimed a convincing 11/5, 11/4, 11/7 win to advance to the fourth round and send Green into the special plate.
American Marina Stefanoni [13/16] knocked out Jasmine Hutton at the same stage, winning 14/12, 11/8, 11/6, while Lazarus advanced courtesy of an 11/8, 11/5, 11/9 victory against Chan Sin Yuk, of Hong Kong. Finch [5/8], Corcoran [13/16] and Walsh [9/12] all reached the last 16 in the boys' draw.
---
---
Corcoran then faced a tough challenge against British Junior Open U17 champion Marwan Tarek, of Egypt. Tarek took a commanding 2-0 lead before Corcoran fought back to force the final game to a tie-break situation with a player needing to win by two clear points. Ultimately Tarek had too much for the 18-year-old, winning 11/5, 11/6, 14/12 en-route to winning the whole tournament.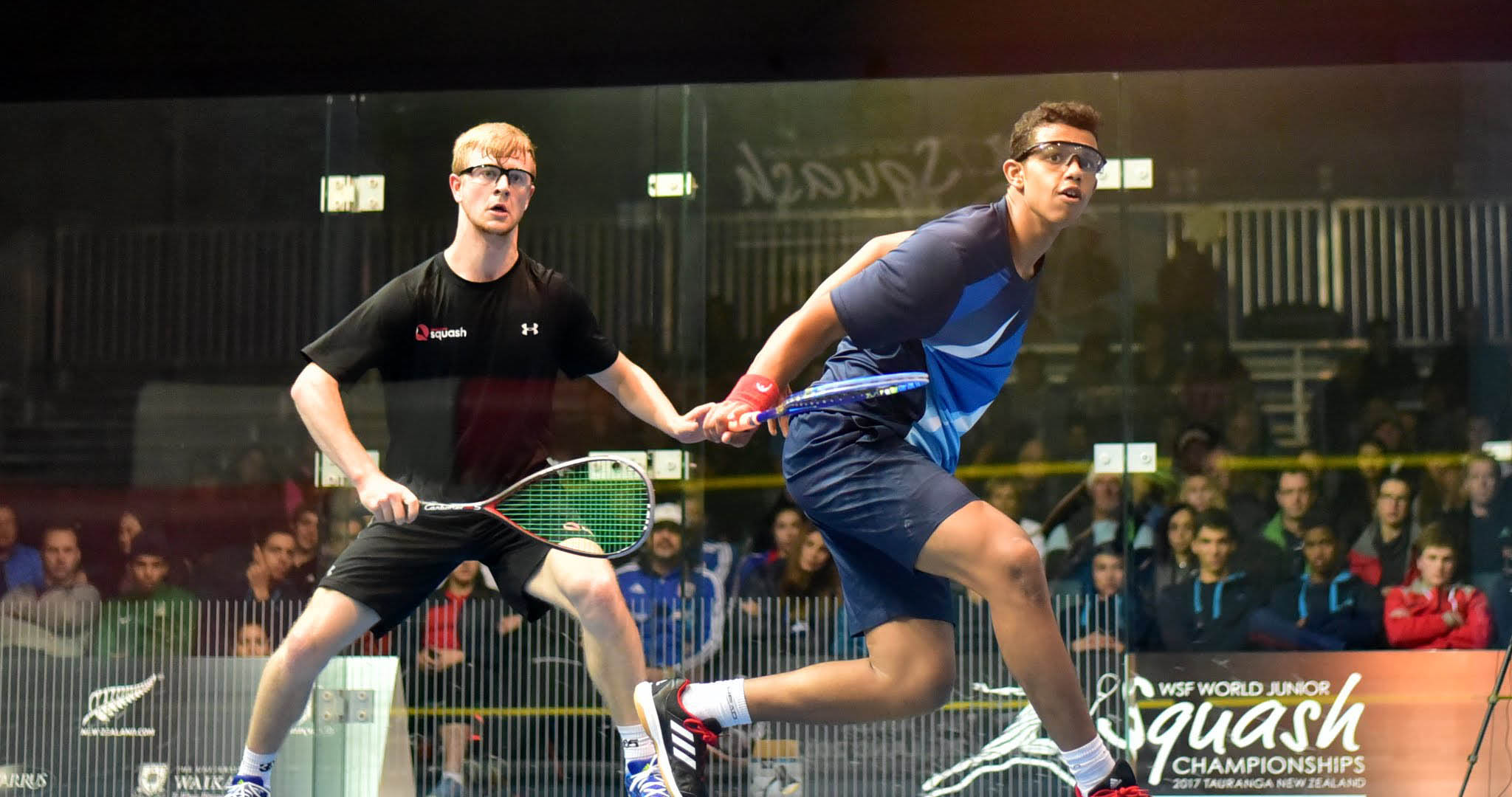 Walsh was beaten by Andrew Douglas (USA) and Finch by Egypt's Mostafa Asal, while Malaysia's Andrew Lee knocked out Lazarus in the girls' draw. Turmel was defeated by Japan's Satomi Watanabe 11/8, 11/4, 11/6.
Green advanced past Saskia Beinhard (Germany), Aishwarya Bhattacharya (India) and Ka Wing Ho (Hong Kong) to reach the final of the special plate, where she was beaten 9/11, 11/8, 11/7, 11/7 by India's Sunayna Kuruvilla.
The boys' draw was played out in a full monrad, leaving Finch, Corcoran and Walsh to fight for a ninth-place finish. All three won their first match to advance to the semi-finals, where Corcoran beat Walsh 14/12, 8/11, 11/8, 11/8, 11/6 for a place in the final against Finch. An 11/6, 11/5, 11/7 victory gave Finch ninth place and Corcoran 10th, with Walsh defeating India's Adhitya Raghavan [5/8] 11/9, 11/3, 12/14, 11/8 to secure 11th place.
---
---