Back
18 January 18 - by Donna Helmer
Squash Girls Can subsidised coaching courses - apply now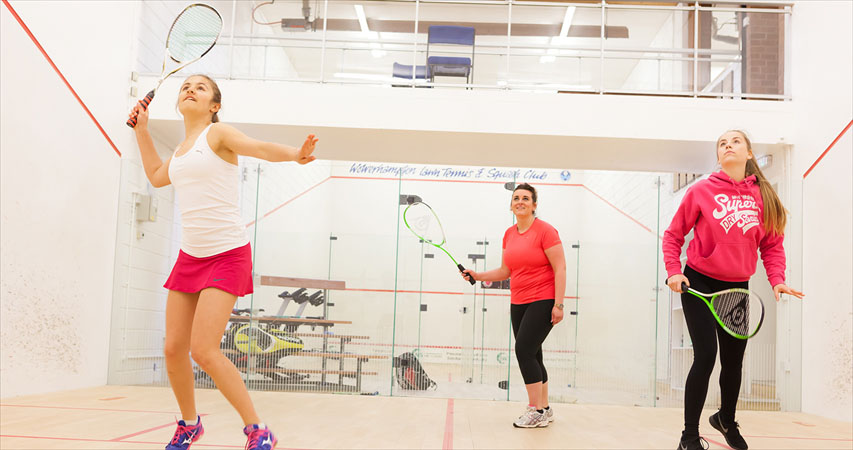 Passionate about getting more women and girls getting on court? Looking to deliver female-only group sessions?
Look no further! This spring, we're offering you the chance to:
become a qualified England Squash Level 1 coach
gain resources and support to successfully deliver female-only (Squash Girls Can) sessions at your facility
join a network of Squash Girls Can coaches.


About the Level 1 course
On this subsidised one-day course, you'll learn:
techniques, tactics and ideas to deliver fun and engaging sessions to groups of females
how to support, enhance and develop players
ideas on how to attract and retain women and girls.
All that we ask is for £50 towards the cost of the course. What's more, we'll give you one year's free England Squash coaching membership which includes £10 million of public liability insurance.
"I thoroughly enjoyed the course and the process of starting coaching. The feedback I have had from all the ladies in my session has been amazing."- Janene, Level 1 coach
Session resources and support
We can provide you with all the resources to promote and deliver your sessions including:
a free Dunlop kit bag to help you run your sessions
access to the Squash Girls Can toolkit which includes editable posters, images, ideas on how to publicise your sessions and much more
support to help you in developing your coaching
the opportunity to become part of a network of coaches offering support and guidance
support from the Women and Girls Advisory Group.
Course dates and locations
Bristol - Workout Bristol (formerly Bristol Vivo Centre), Saturday 3rd March, 9am – 5pm
London - Beaconsfield Squash Club, 25th March, 9am – 5pm
Leeds - Leeds Beckett University, Sunday 22nd April, 9am – 5pm
Manchester - National Squash Centre, Manchester 8th April, 9am – 5pm
Leicester – Leicester Squash Club, 25th March, 9am-5pm
"I really enjoyed the course and coaching sessions. I found the whole experience enlightening." - Lori, Level 1 coach
Pre-requisites
Female, aged 16 or over
£50 towards the cost of the course.
After the course
Deliver 10 Squash Girls Can sessions or more upon completion of the course.
Aim to attract at least six regular participants to the above 10 sessions.
Add the above session to the Squash Girls Can online session finder (launching soon) and use the web app to log all sessions upon completion of the course.
Regularly post on social media using #squashgirlscan upon completion of the course – we can show you how to set up a Twitter page.
Submit at least one case study from the first 10 sessions.
Act as an ambassador for women and girls squash.
About the Squash Girls Can development programme
In two years, we've upskilled more than 70 female coaches and leaders to deliver Squash Girls Can sessions. This year, our ambition is to double that amount.
Join our growing network of female coaches and let's get more women and girls playing!
How to apply
Simply fill in the application form here and we'll be in touch to let you know if you've been successful. Places are limited. You must be aged 16 or over to apply.
Any queries?
Please email Jo: squashgirlscan@englandsquash.com.