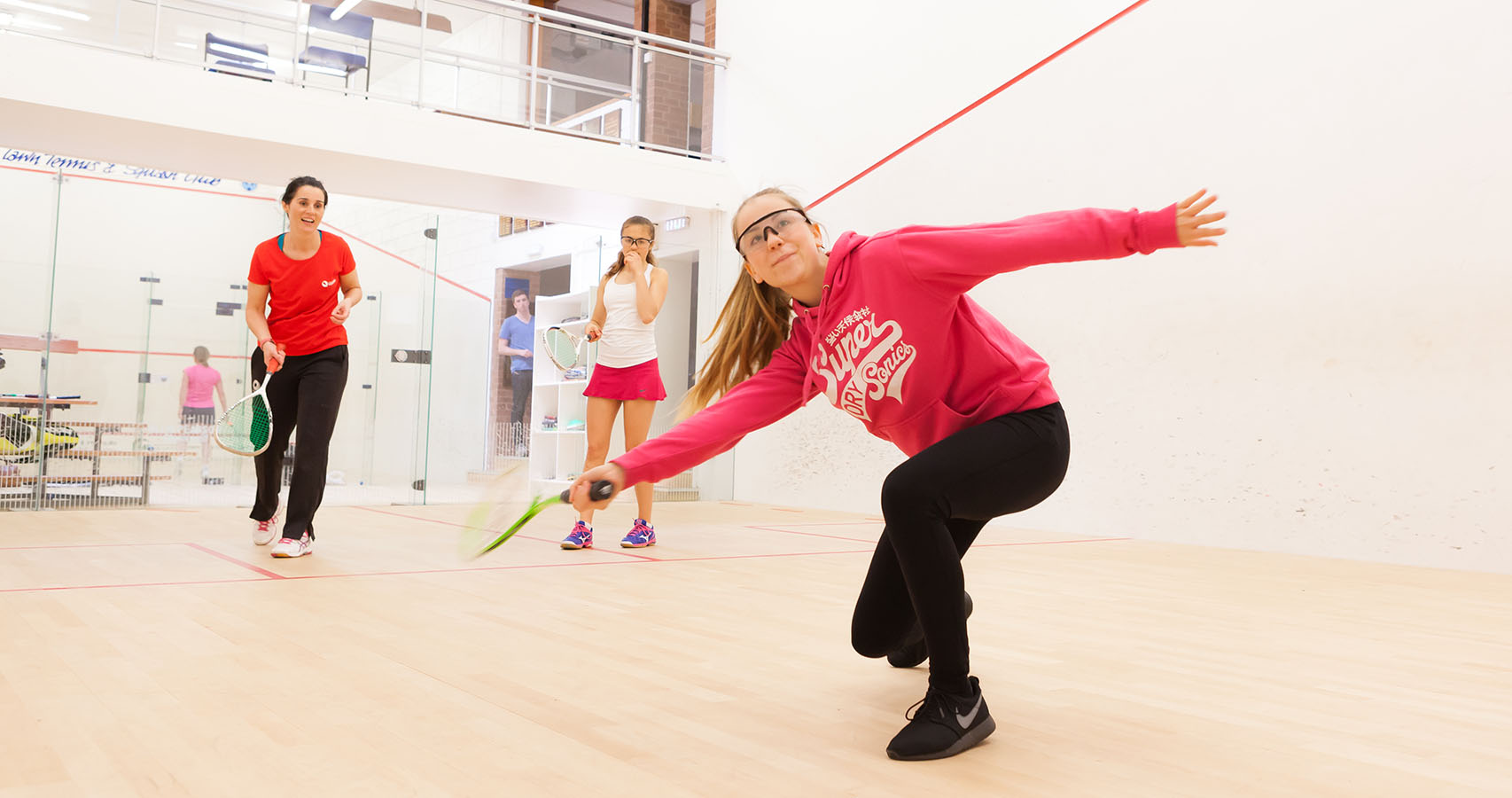 Safe Squash

We're committed to creating and maintaining a safe and positive environment for everyone to play squash. It's our shared responsibility to safeguard the welfare of all young people and adults at risk and protect them from poor practice, abuse and bullying. Please see our safeguarding policy statement for more information.
We recognise that everyone has a responsibility to safeguard and protect all young people and adults at risk and have therefore developed policy, procedures and guidelines in safeguarding and protecting young people and adults at risk in squash. These apply to all individuals involved, paid or in a voluntary capacity in squash.

Safeguarding policy

Download our safeguarding policies here:


Where to seek advice
If you have any questions or concerns regarding safeguarding issues within squash, please contact Louise Pickford by email safesquash@englandsquash.com or telephone 0161 438 4302.
If you are worried or have an immediate or historic concern about a child or at risk adult's safety then please call the NSPCC Helpline number – 0808 800 5000.
Position of trust
At present, it's illegal for certain professionals such as teachers and care workers to have sex with 16 and 17-year-old children in their care. But this doesn't apply to sports coaches or other youth workers. In January 2017, the NSPCC launched the Trust to Lead campaign which called for the law to be changed so that adults working in children's extracurricular activities are held to the same standards as teachers.
On 16 November 2017, Sports Minister Tracey Crouch announced that the government has agreed to bring the industry in line with the education sector, in which it is illegal for teachers to sleep with pupils under the age of 18. For more information, please visit the NSPCC website.


Child Safeguarding Practice Review and Relevant Agency (England) Regulations 2018: Guidance for Sports Organisations
New guidance for sports organisations has been prepared by DCPM in liaison with DfE and in consultation with Sport England and CPSU . The guidance reiterates the existing responsibilities of sports organisations and clarifies new requirements through the Children and Social Act 2017. 'Any safeguarding arrangements implemented locally will apply to any context which involves the provision of services for children – including small local sports clubs.'
In short, safeguarding partners are required to make arrangements for themselves and any identified 'relevant agencies'. Local sports organisations may now be called upon to join safeguarding partners in their formal arrangements, and if so are required to comply. In most instances the 'relevant agency' is likely to be an organisation which is large enough to support local strategic safeguarding plans and developments, for example CSPs, leisure providers or perhaps some larger professional sports clubs.
In order to fulfil their responsibilities in relation to safeguarding and child protection cases all sports providers should be aware of forthcoming changes in local statutory safeguarding arrangements. The guidance is intended to inform sports organisations about what this may mean in practice.
Safeguarding forms and guidance
The following forms and guidance have been developed to provide everyone involved in squash and squash 57 the tools to ensure best practice:

My Magic Sports Kit
The following video features young children involved in different sports describing how the behaviour of parents/spectators deteriorates when they wear their 'magic sports kit'.