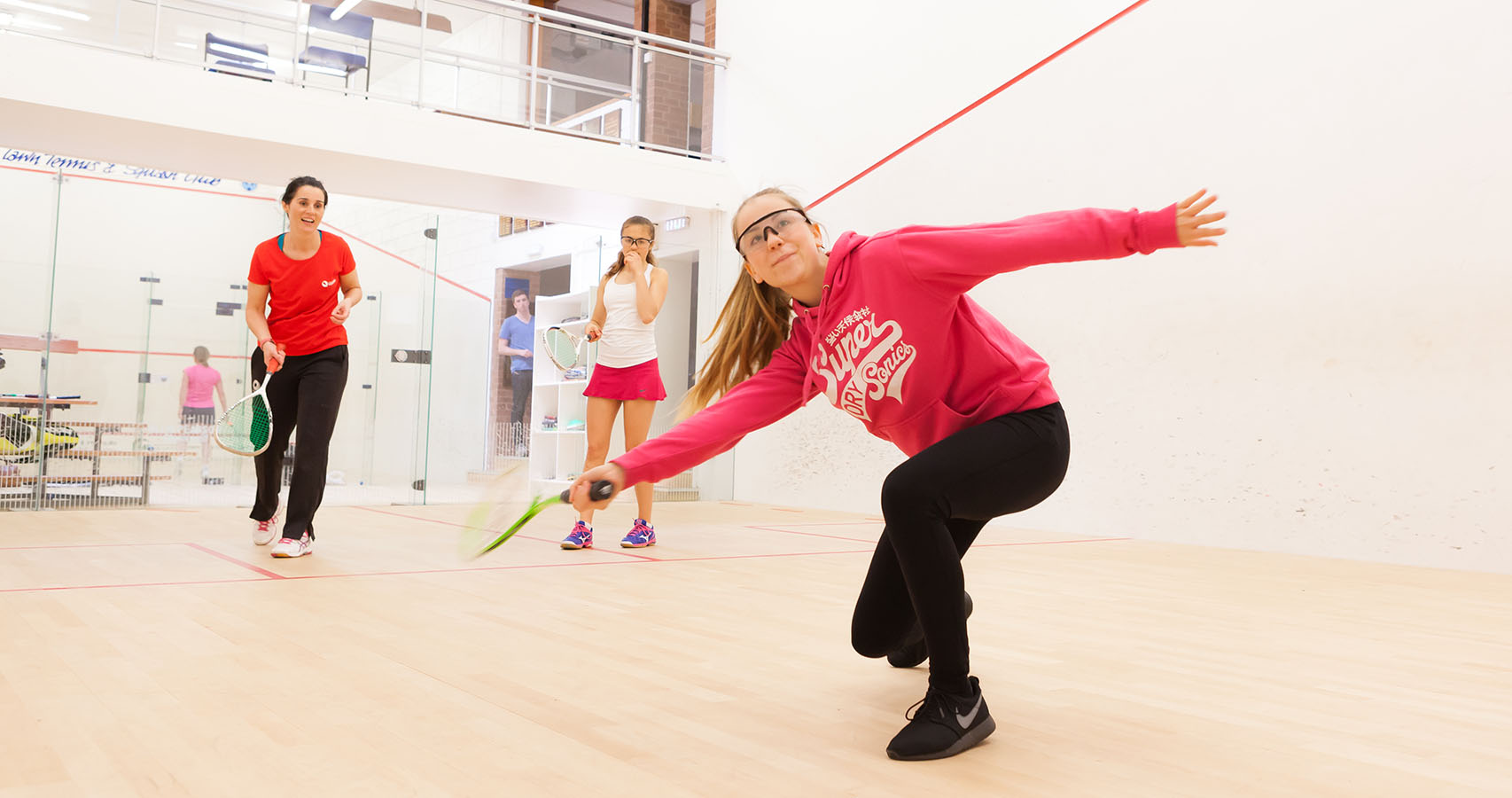 Safe Squash

We're committed to creating and maintaining a safe and positive environment for everyone to play squash. It's our shared responsibility to safeguard the welfare of all children, young people and adults at risk and protect them from poor practice, abuse and bullying.

We recognise that everyone has a responsibility to safeguard and protect all young people and adults at risk and have therefore developed policy, procedures and guidelines in safeguarding and protecting young people and adults at risk in squash. These apply to all individuals involved, paid or in a voluntary capacity in squash.
Please see our safeguarding policy statement for more information on our approach to safeguarding. To access our full policies please see the links under the heading below.
Safeguarding policy

Download our safeguarding policies here:


Where to seek advice
If you have any questions or concerns regarding safeguarding issues within squash, please email safesquash@englandsquash.com or telephone 0161 438 4302.
If you are worried or have an immediate or historic concern about a child or at risk adult's safety then please call the NSPCC Helpline number – 0808 800 5000.
WATCH: find out more about safeguarding and child protection.
Club & County Welfare Officer Training Requirements
If you are thinking of taking on the role of welfare officer for either a county or a club you will need to undertake specific training. There are a number of training and development steps that welfare officers need to take in their roles. These are listed below. If you are unsure on the types of training, or would like more information about each then please view our training matrix for more information. You can also watch the video opposite to find out more about the welfare officer role.
Enhanced DBS Check

Individuals in eligible posts or roles (e.g. which provide significant levels of responsibility for children) are eligible to be checked through the DBS. DBS eligibility and process does not distinguish between paid and unpaid roles (other than for volunteers', applications are processed at no cost from DBS, whereas checks for paid staff/roles are subject to a DBS charge).

The role of welfare officer for club or county requires this enhanced check to be undertaken and is a requirement to fulfill this role. To apply for a DBS Check please click here. For more information please visit the England Squash DBS FAQs or Child Protection in Sport Unit (CPSU) FAQs.
Safeguarding & Protecting Children (SPC1) Course
We recommend that coaches, and everyone else who has significant contact with children, attend a Safeguarding & Protecting Children (SPC) workshop. Acceptable forms of the SPC1 course include a face to face course and online classroom versions. (Please note the online only non classroom course/refresher course is not accepted).
The course will help candidates to raise awareness of the tell-tale signs of abuse and show how to take appropriate action if concerns about a child arise. The workshop is the first training course required by welfare officers and is compulsory for all coaches. For SPC1 courses run via online classrooms please look at the UK Coaching course list here.
Time To Listen (TTL) Course

Club welfare officers should follow up with a Time to Listen (TTL) workshop which became compulsory as of 1 April 2019. This three-hour, interactive workshop has been developed by the NSPCC's Child Protection in Sport Unit (CPSU) and looks in detail at the role of the welfare officer.
The CPSU have a number of TTL courses running in local areas. Please visit their website to access the full list and book onto a course.
Safeguarding forms and guidance
The following forms and guidance have been developed to provide everyone involved in squash and squash 57 the tools to ensure best practice: