Guidance for clubs, venues and coaches
Last update: 8 April 2021
Current status

The UK Government has confirmed that Step 2 of the spring roadmap will go ahead from 12 April allowing squash courts to reopen for individual and same household activity, one-to-one coaching and out-of-school-setting activity only.
England Squash has released version 6 of the Back to Squash guidance.
Back to Squash timeline
To help you plan your return, we've created a timeline to illustrate what squash's phased return to the full game could look like in line with the Government's four step roadmap out of lockdown. We're working closely with Sport England and our partners to roll out guidance at each step whether you're a club, venue, coach or player.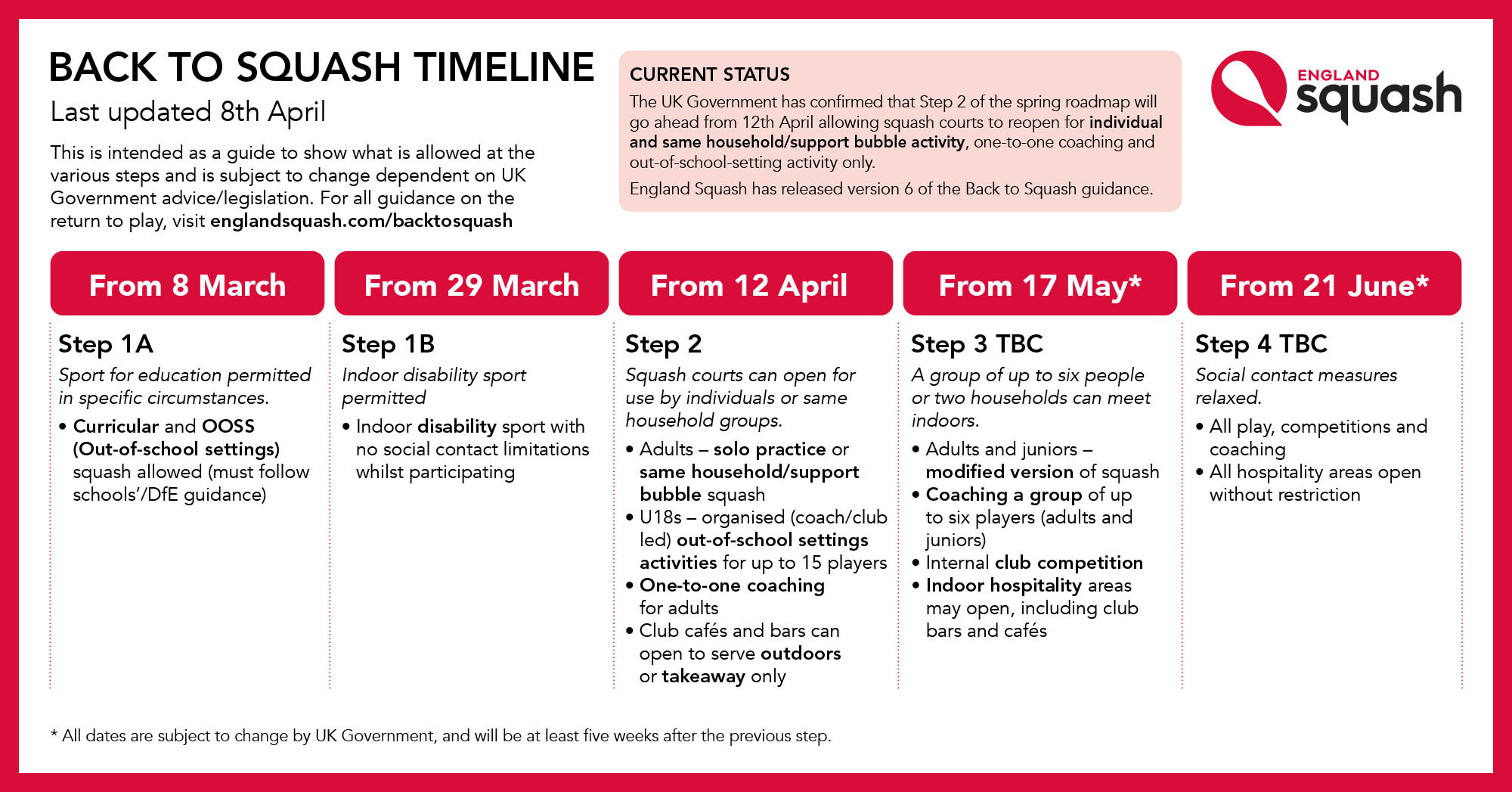 Step 2 Back to Squash guidance
The UK Government has announced that we will move to Step 2 of the COVID Spring Recovery plan on Monday 12 April.
Following the updated rules for indoor gyms and leisure facilities, squash clubs and venues can reopen their doors for the following permitted activity:
solo practice or one-to-one coaching for adults
same household play including support bubble (as defined by Government)
out-of-school setting (OOSS) activity
school, college or university groups engaged in curriculum-based, coach-led/supervised activity, children who are participating in coach-led/supervised/OOSS activity or players with disabilities
We've released version 6 of the Back to Squash guidance which reflects Government and Sport England guidelines. You should treat this as a new set of guidelines, familiarising yourself with all sections as there are changes throughout.