Guidance for players
Advice for returning to the court safely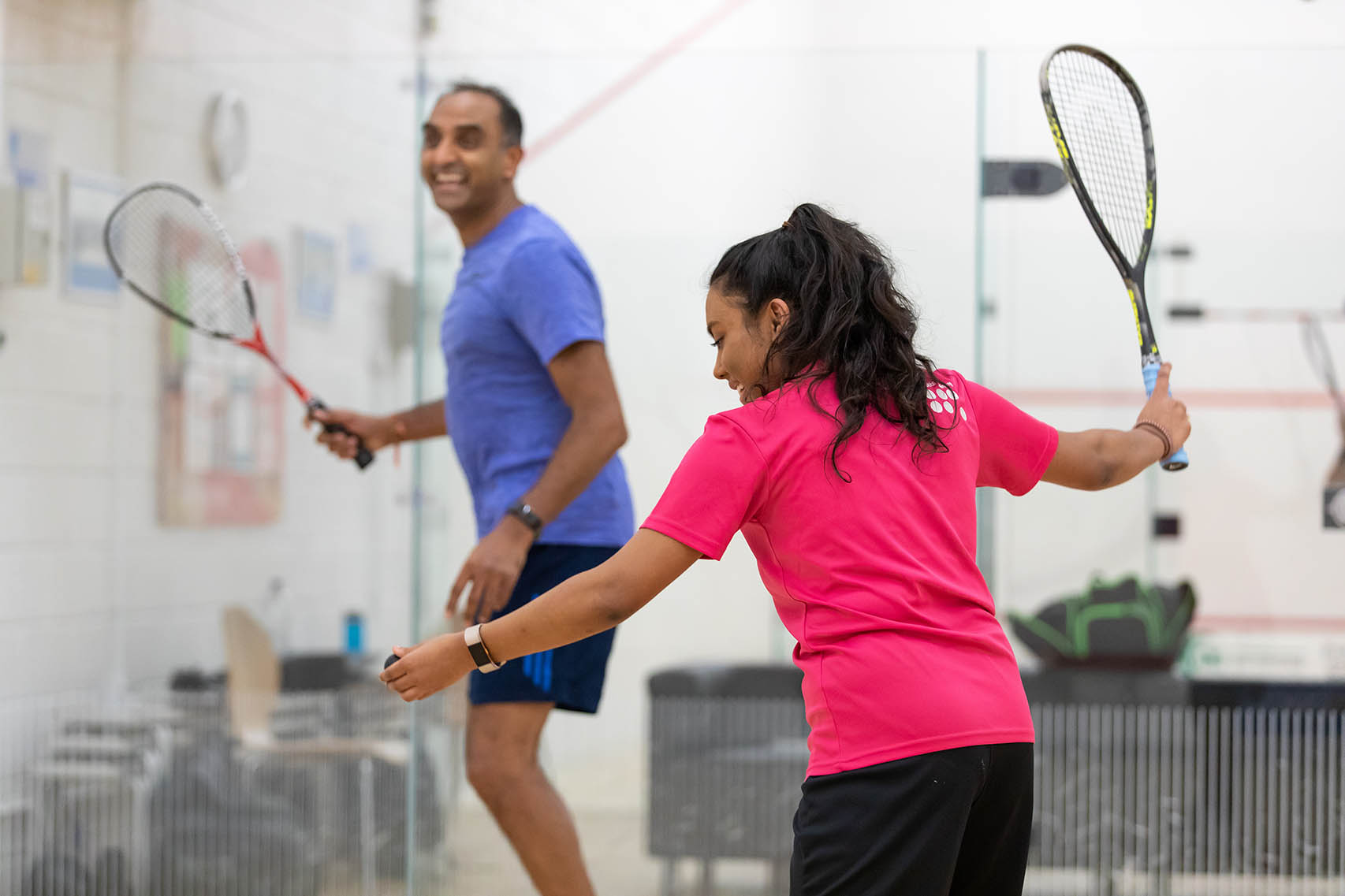 From Saturday 25th July, squash clubs and venues in England are allowed to reopen with social distancing and safety measures in place after the Government gave the go ahead to reopen leisure facilities. This page provides guidance to players looking to step back on court:
Your club/venue's reopening
Clubs and venues have been working hard to understand and interpret both the Government and our return to play guidelines to assess whether they can open safely, based on their own circumstances.

Please be patient with your club/venue as they implement safety procedures to keep you and other players safe. Get in touch with them directly to find out if and when they will reopen, what their new rules are – including booking procedures – and whether they are operating reduced opening hours.

Be mindful that your club/venue may not be able to meet the measures required to keep their staff, volunteers and members safe, and should they choose to remain closed, please respect their decision.
Play safe, stay safe
Should your club/venue reopen, they will need to introduce a number of safety measures to ensure players can maintain social distancing. Below are some guidelines that you must follow in order to play to keep you and fellow players safe: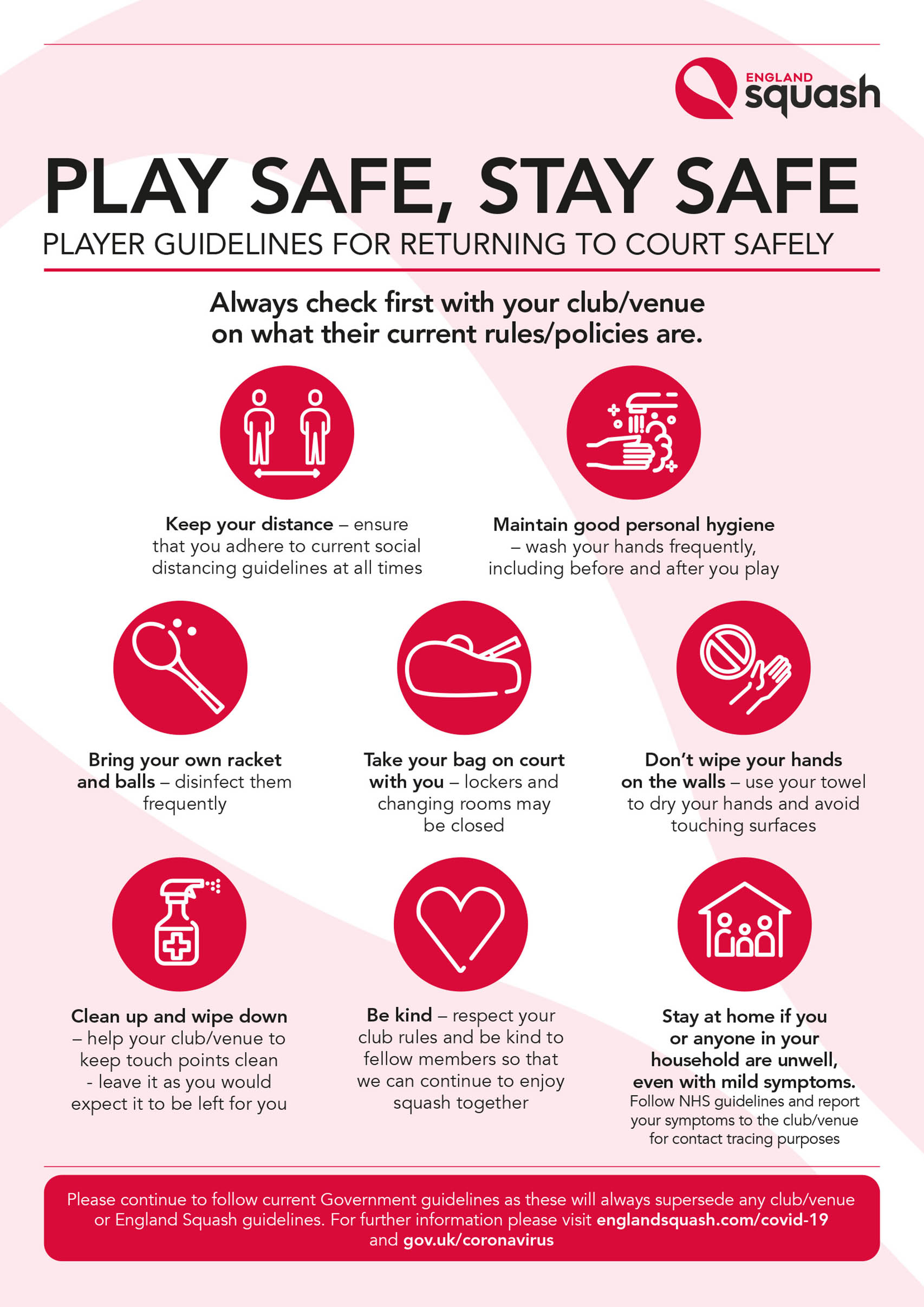 Returning to squash
When you take your first steps back towards playing, it might not be squash as you knew it and we have to adapt to new ways of playing that meet social distancing rules. Remember, many clubs/venues may choose to be cautious - it's their responsibility to minimise the risk to you, their members, staff, volunteers and the wider community.


So, what can we play?
As with all sports, squash clubs/venues are only allowed to reopen so long as activities can be modified in such a way that social distancing can be maintained throughout. We recommend 'Sides' as it's a modified/adapted version of the game which allows players to meet social distancing measures, with each player remaining in their own half of the court at all times.
How to play 'Sides':
If you're an advanced player, find out about the socially distanced practices that we recommend.
Our graphic below shows what you can play and with who: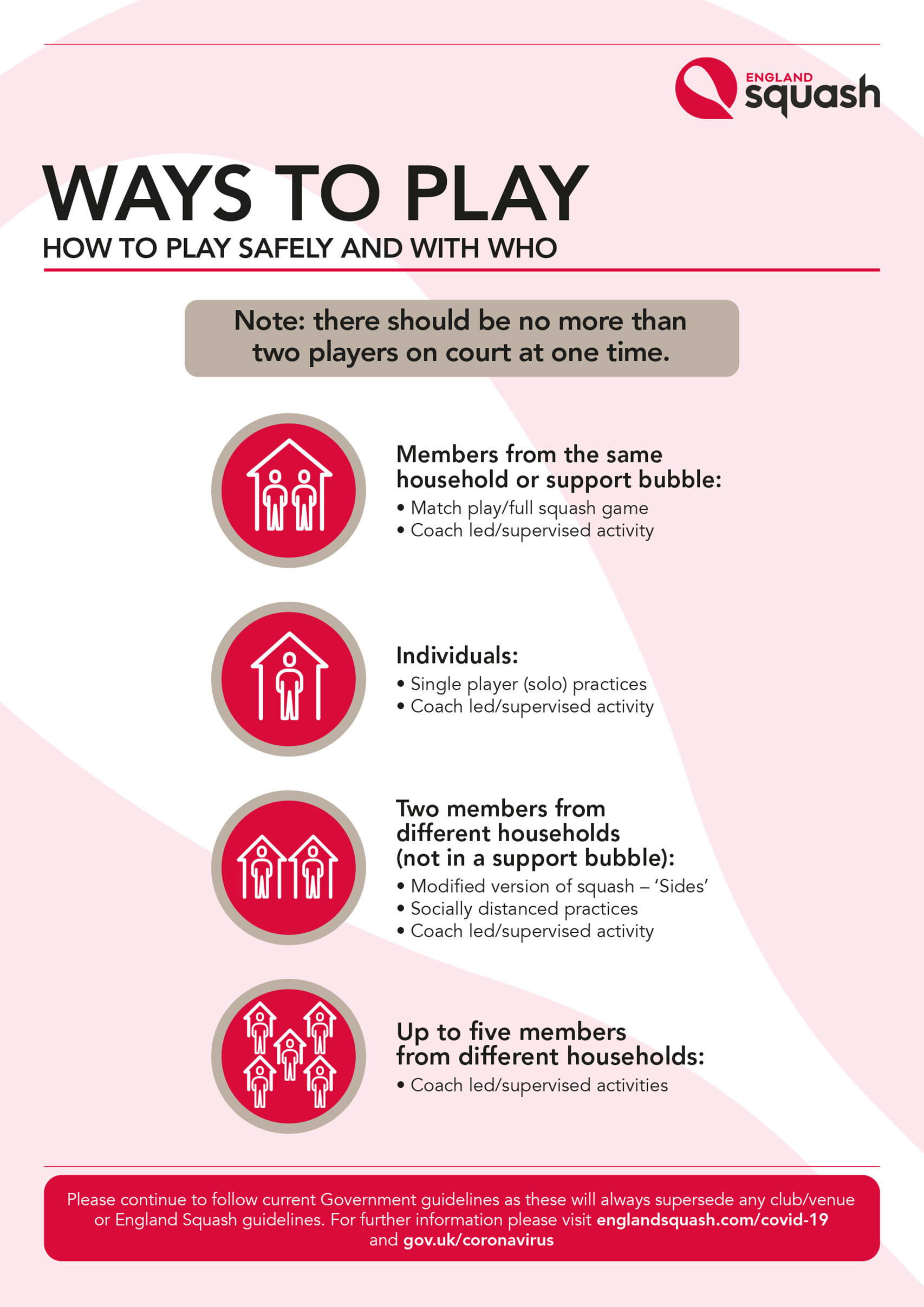 Let's work together
We need to work together to keep squash safe and our clubs and venues open. It's important that we all follow the latest guidance to reduce the risk of COVID-19. We encourage all players to familiarise themselves with the signs and symptoms of COVID-19.

Got a question?
Check out our Back to Squash hub for frequently asked questions.