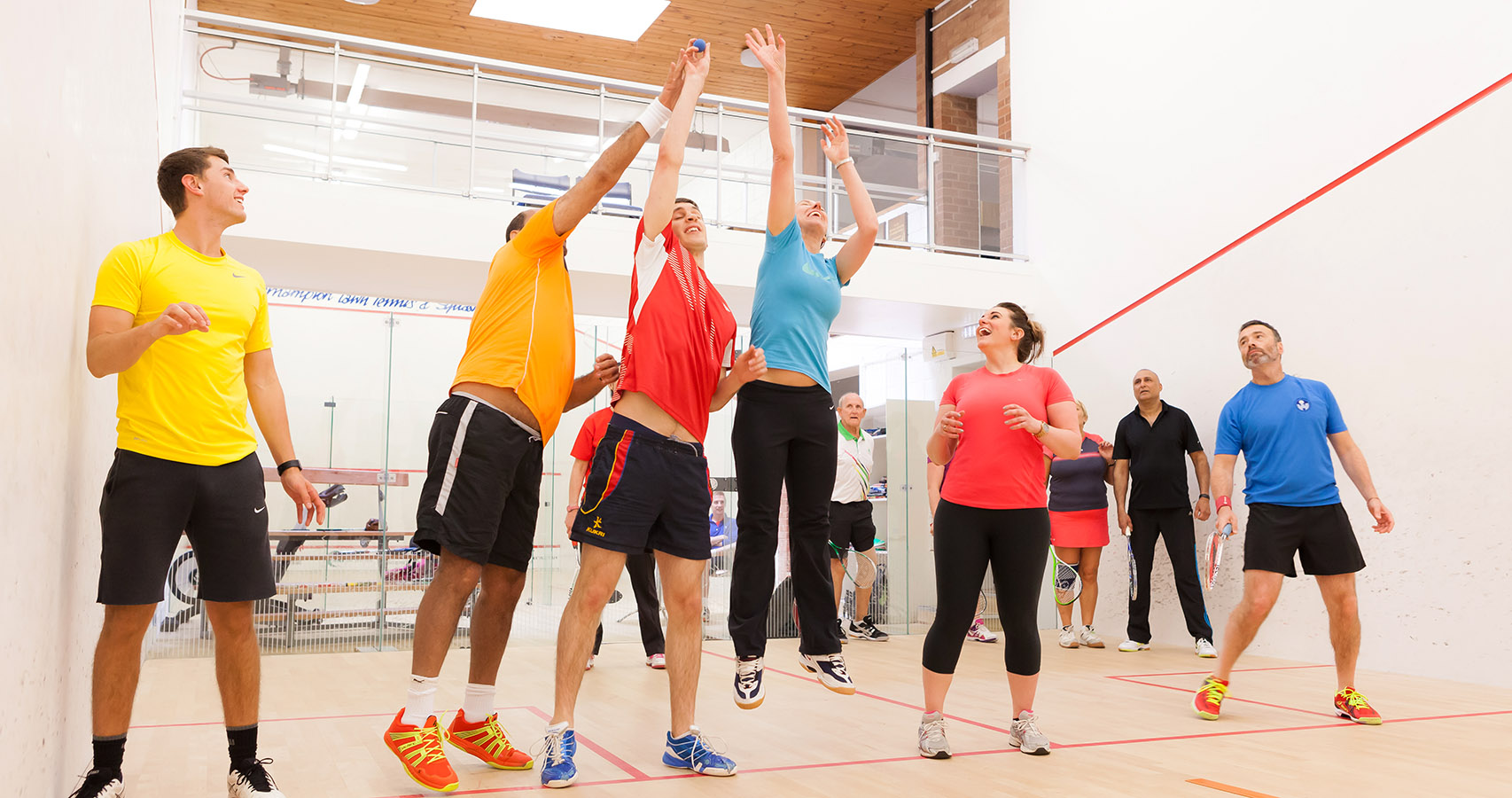 Squash 101
You love the fast-paced, intense workout you get from squash and enjoy the social side, but it's not always easy trying to find someone to play with or finding the time. That's where we can help.
Squash 101 is the new way to get your quick-fire hit of non-stop action, while learning and developing skills to hone your game. You'll bend, twist, lunge, jump, stretch using both upper and lower body strength to get every ball. It's squash made easy – one date you'll definitely not want to miss.


What's involved?
Squash 101 is run by a leader who'll put you through your paces with fun, challenging activities together with like-minded players. You'll undertake individual and team challenges, honing your racket and ball skills then put them into practice in game situations. The sessions are fun, informal and different every week. This is social fitness at its best! After a few Squash 101 sessions to get you started why not challenge your new Squash 101 mates to a match or try a local box league.


Get started
Ready for action? Use our squash finder to locate your nearest session.
Squash 101 Leaders Award
Interested in becoming a Squash 101 Leader? Find out more here.