Back
01 July 16 - by Phil Wright
Centre of Excellence unveiled for deaf children
Four clubs in England have been selected to develop deaf squash for youngsters in primary schools as part of the DEAFinitely Inclusive initiative.

Leyland Lions Junior Squash and Squash 57 Club, based near Preston, was approached by the Foundation to create a Centre of Excellence for deaf children of primary school age in the North West.

Each centre will gain a DEAFinitely Inclusive Club accreditation, endorsed by England Squash.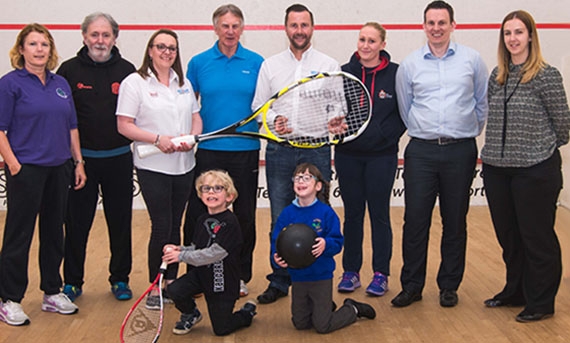 Amy Tilley the England Squash Foundation manager, commented:
This is a great example of the power of squash and how it has the ability to not just develop physical skills but bring confidence, happiness and create friendships.
Leyland Lions Manager, John Gibson said:
"The programme aims to serve up unprecedented access to the sport for many children who may not have had access to squash or considered it previously.
"This kind of initiative requires the ongoing sponsorship of community-minded, caring and socially responsible companies like Cloudy2Clear Windows to whom we are genuinely grateful. "
Their sponsorship will give youngsters in the local areas of Preston, South Ribble and Chorley fantastic opportunities to try a great sport while they are at primary school."
Find out more about the England Squash Foundation.