Your membership is changing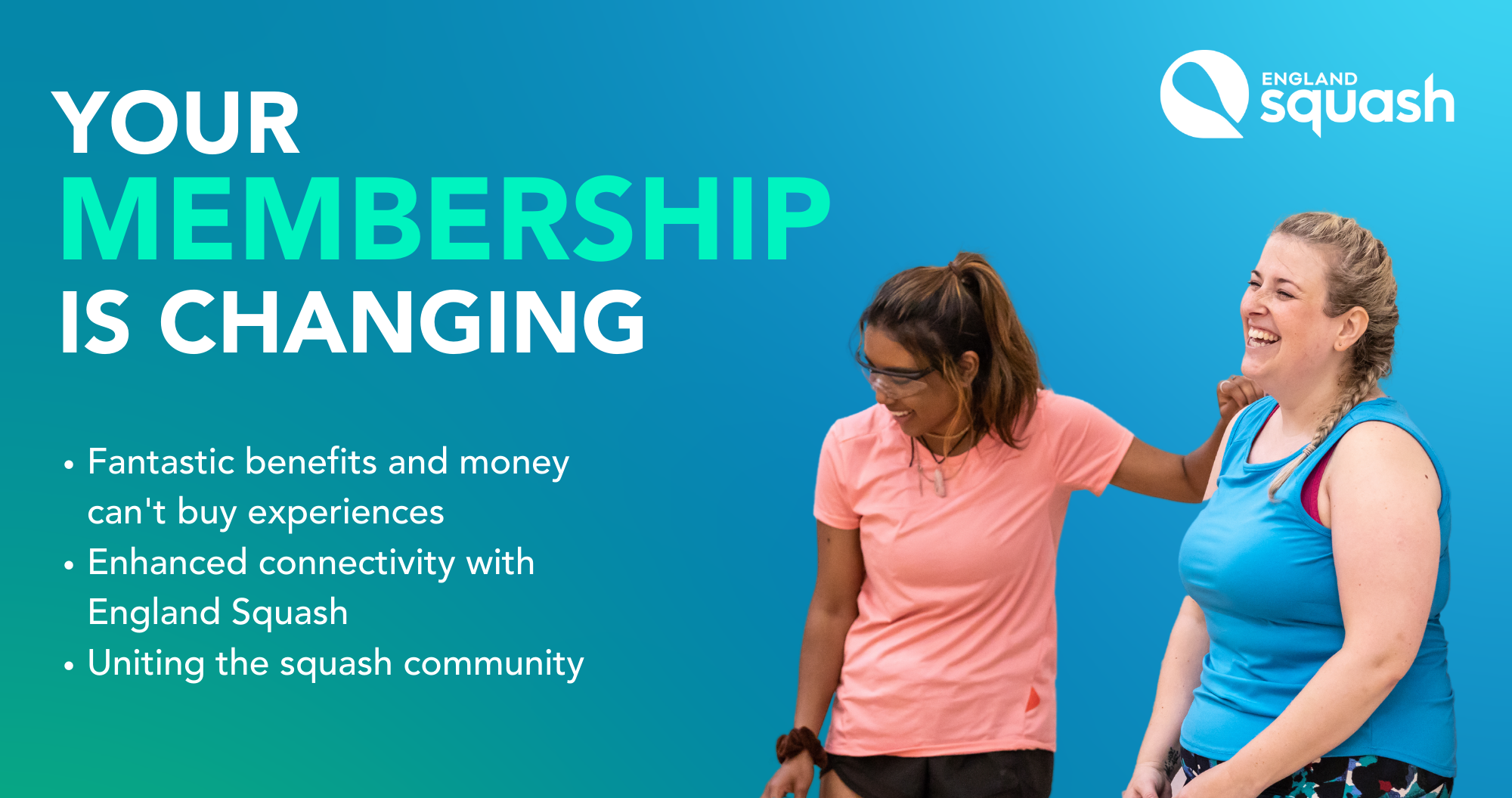 Squash clubs and players across the country will benefit from an enhanced membership scheme from spring 2024, providing fantastic benefits and money-can't-buy experiences. Find out how the new scheme will benefit you and how to join the conversation.
Discover the rationale behind the change and how we consulted.
Read about the proposed benefits for players and clubs.
Find out how your membership fees are helping to grow the game.
Have your say on the new scheme with our engagement opportunities.
Keep up to speed on all the latest developments on the scheme and sign up for email updates.

Find out about transitioning to the new scheme and renewing your current membership/affiliation.