Back
18 December 19 - by Flora Teng
Christmas ecard design winner announced!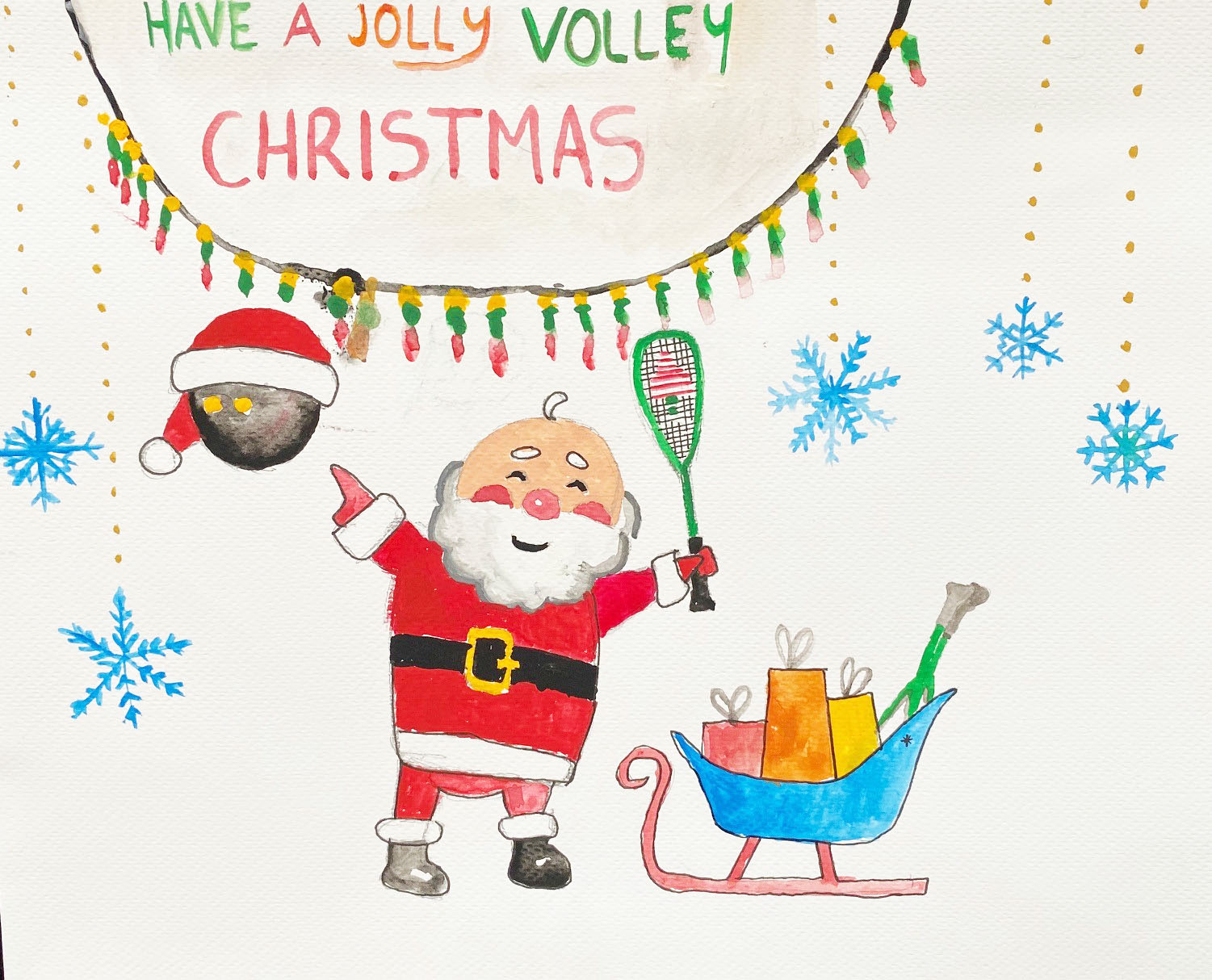 November saw the launch of our Christmas ecard design contest where we invited juniors from all over England to submit their squash-themed merry masterpieces. We are absolutely astounded by the response and creativity of our juniors - it was definitely not an easy one to judge!

Huge congratulations to 13-year-old Mira Bhattacharjee from Middlesex for her hugely creative masterpiece of Santa playing squash (shown above). The judge of the contest was none other than our very own James Willstrop who said:
"There were some great artistic contributions to the competition - well done everybody on some real creativity! I don't know if as a non-artist I am in a position to judge, but thank you for letting me do it, and congratulations to Mira on her clever design and really great detail."
"Well done everyone and keep creating artistically on and off the squash court!"
Check out some of the other merry masterpieces which caught our eye: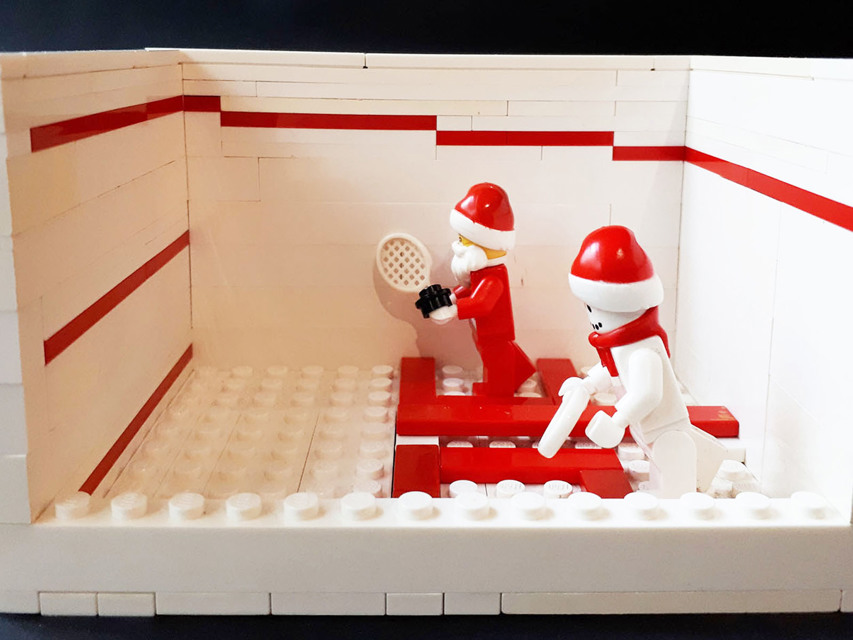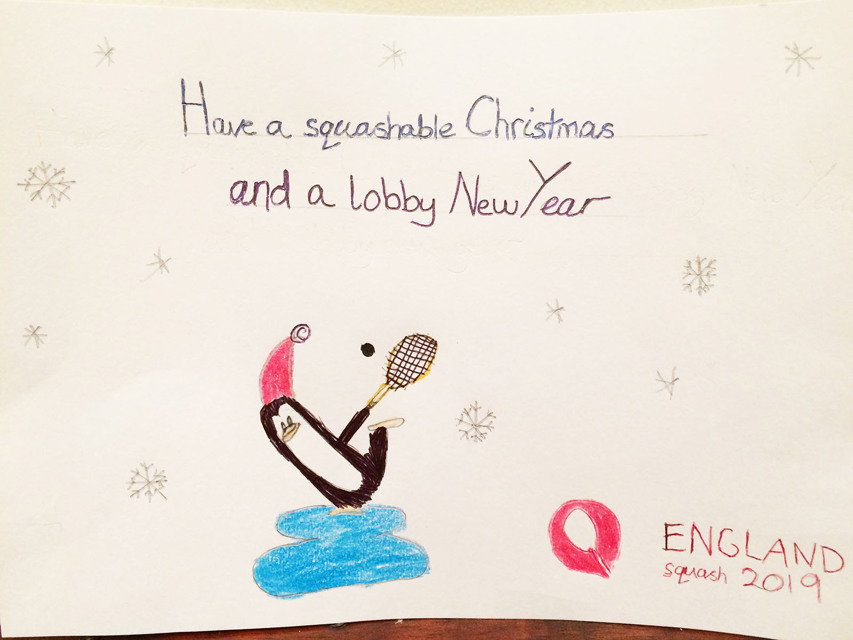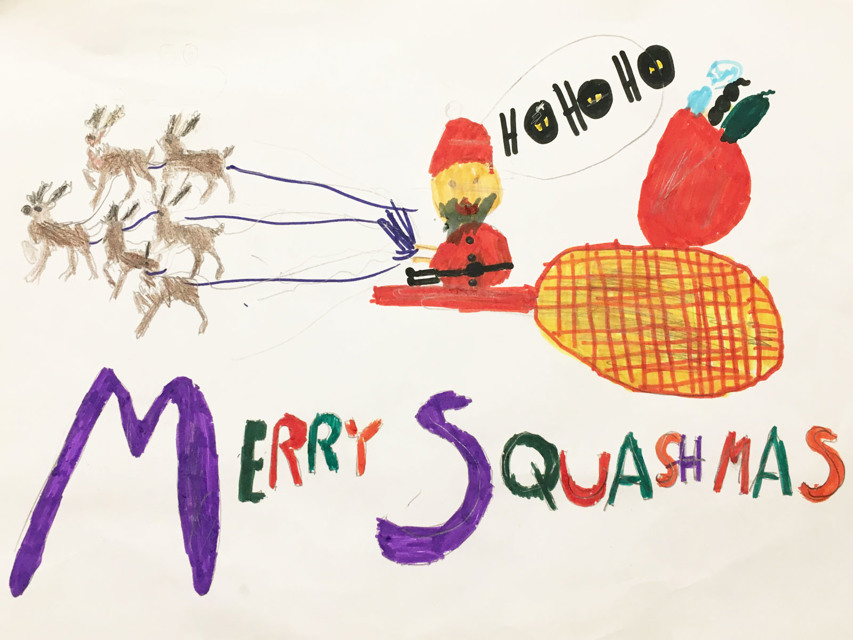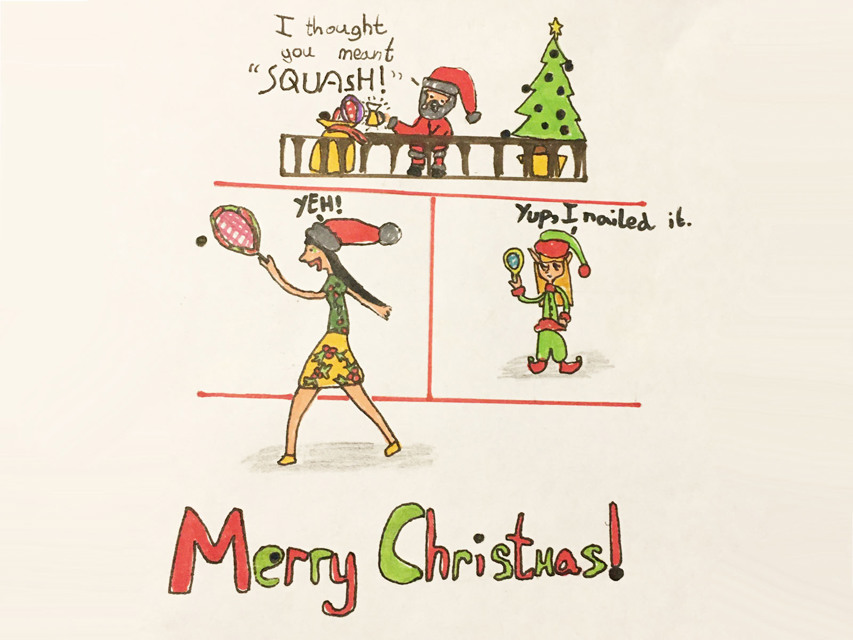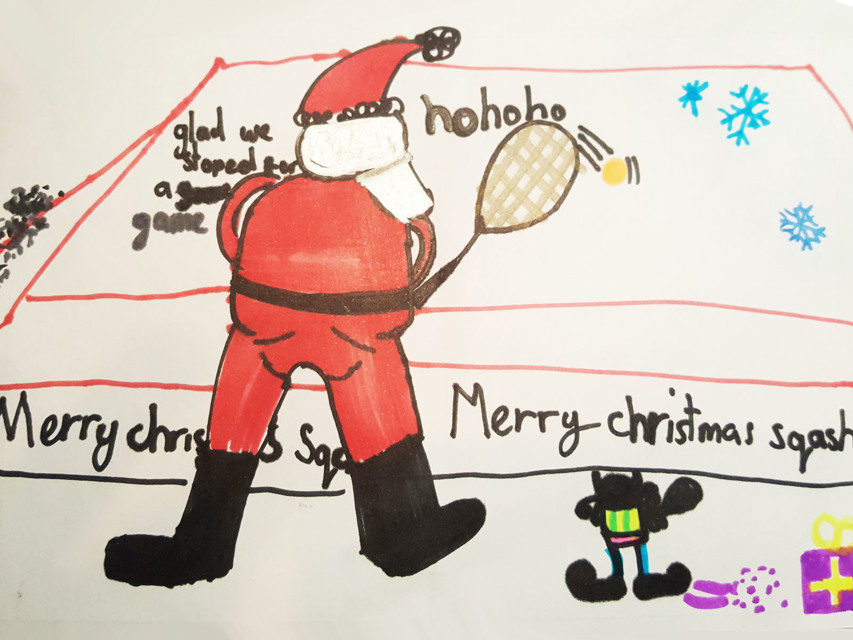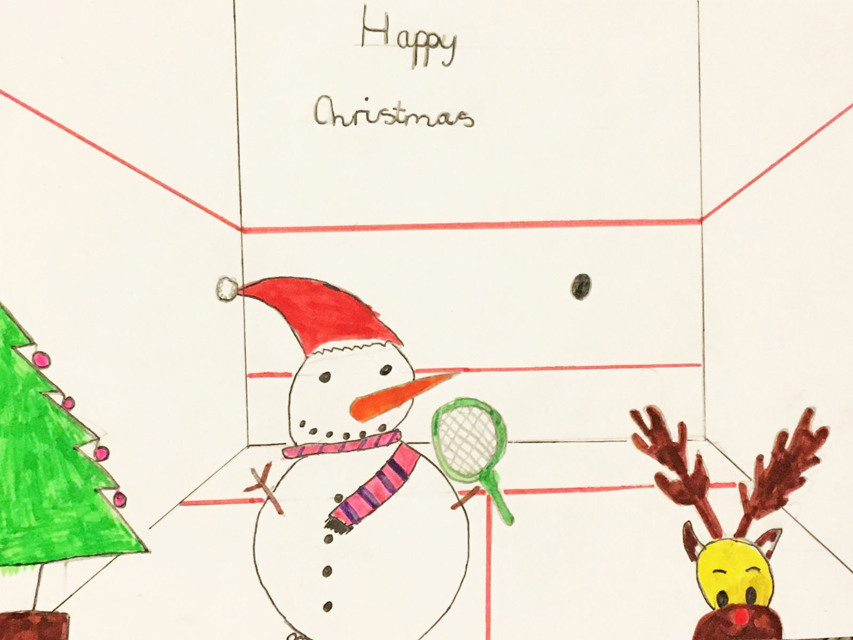 Well done to everyone and thank you for participating in our contest.