Back
03 August 19 - by Donna Helmer
Unseeded Anderson captures World bronze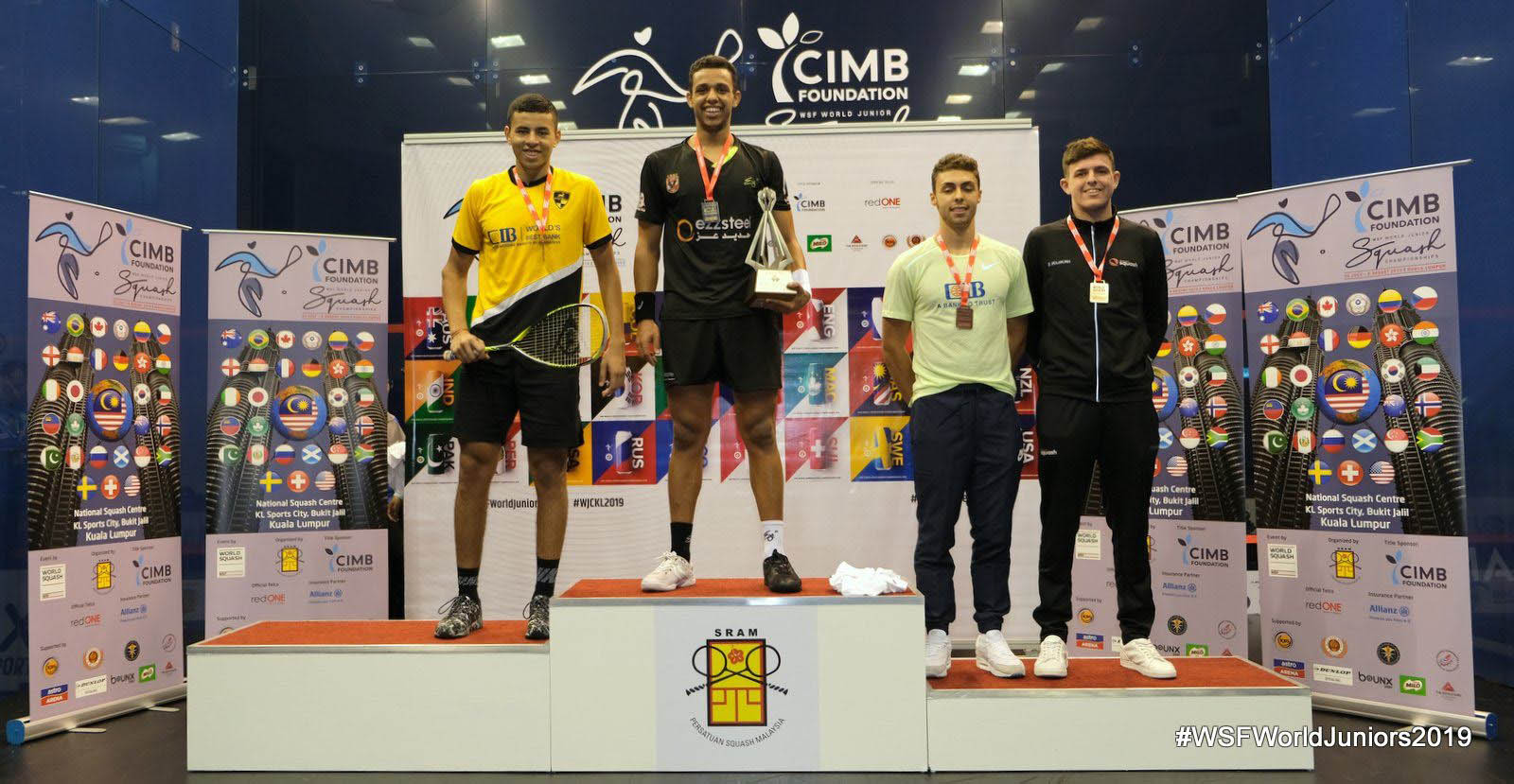 Unseeded England player Lewis Anderson captured bronze at the WSF World Junior Squash Championships 2019 in Kuala Lumpur at the weekend.
Appearing in his World Championship debut, the unseeded left-hander played squash of the highest order and stole the show with three successive upsets which saw the 18-year-old gatecrash the last four.
The first of those was the biggest - victory over 3/4 seed Czech Viktor Byrtus in five: 11-9, 13-15, 11-6, 4-11, 11-6 followed by a straight-games win over Egyptian Karim Elbarbary 11-7 11-7, 11-5. Anderson continued his winning run in the quarter-finals by seeing off India's 9/12 seed Veer Chotrani, the Asian Junior champion in four: 11-8, 11-9, 9-11, 11-7 to set up a semi-final showdown with defending champion Mostafa Asal. However, the top seed and world No. 29 proved too much for Anderson as Asal powered through to an 11-5, 11-5, 11-2 victory.
Anderson said:
"It's been an amazing experience for me here getting to the semi-finals. Unfortunately, Mostafa is a very good player, very strong and I just didn't have enough in the tank after the three big wins."
Anderson's performance capped off a successful week for the England squad which saw Sam Todd and Elise Lazarus reach the last eight.
Commenting on the team's performance, England National Coach David Campion said:
"It's been a successful individual event for England. The girls reached their seeded positions and the boys, who are a young squad with four players eligible for 2020, managed to beat a number of higher seeded players between them.
"It was fantastic to see Lewis emerge onto the big stage with a run of wins against top class juniors. Hopefully the girls can perform this week and still bring home a medal."
Follow England at the Women's World Team Junior Championships with the official site.