Back
29 July 21 - by Andy Pilling
Junior 2021-2022 competitions calendar released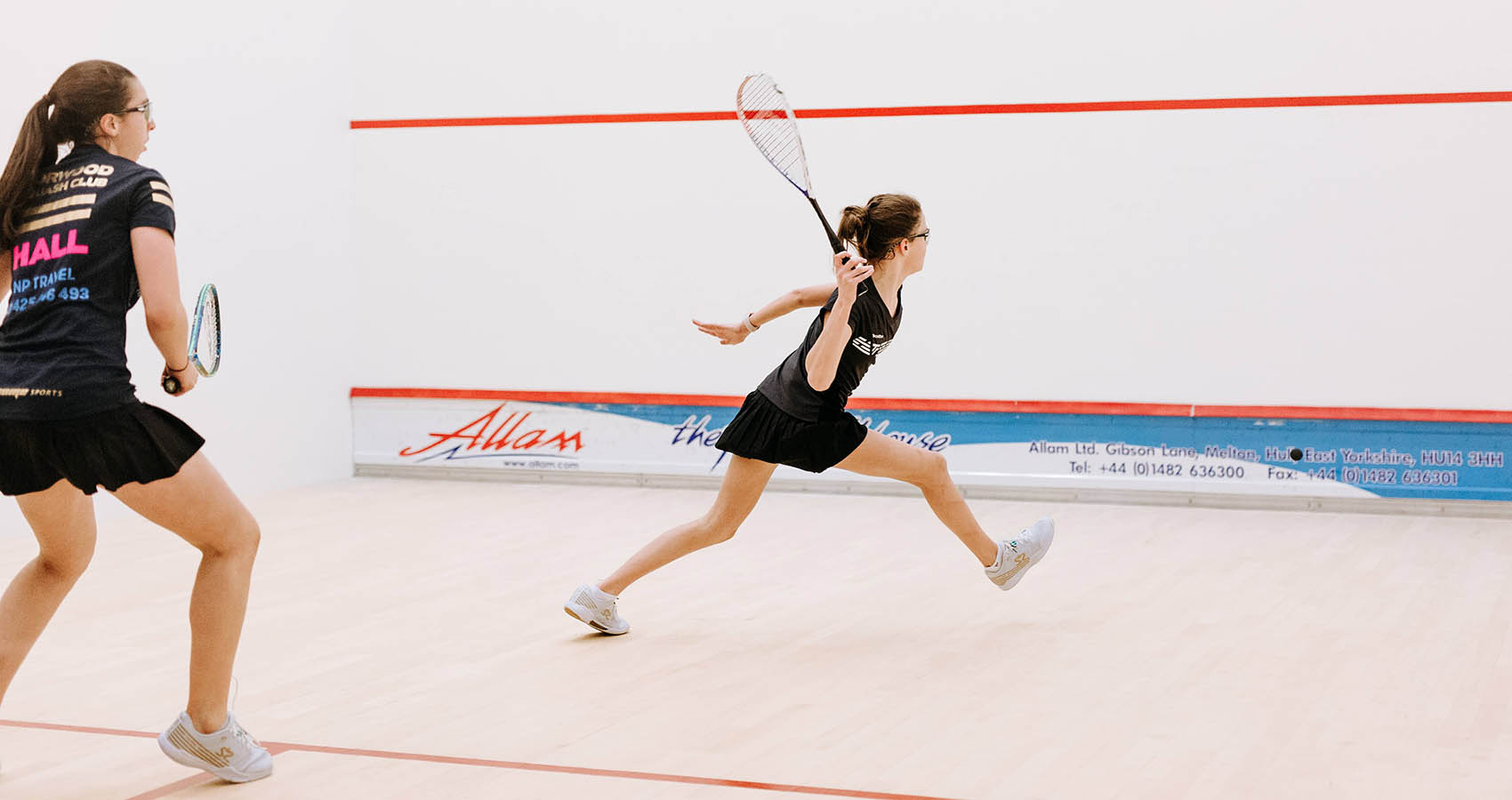 By Andrew Pilling, Competitions and Events Manager
We are excited to publish the junior competitions and events calendar for the forthcoming season following the relaxing of COVID-19 restrictions by the UK Government in May.
In recent weeks, a number of Copper and Bronze level competitions have been safely hosted by our Tournament Organisers in line with our Back to Squash guidance. We are confident we can progress with the return of competitive junior squash, and reintroduce local and national sanctioned events and competitions for the coming season.
Major events
We were hugely disappointed to have to cancel the British Junior Open 2022 (scheduled for 3-7 January in Birmingham) due to the uncertainty caused by travel restrictions and quarantine requirements for international players entering from their respective countries. We are pleased however to announce that we will be staging the British Junior Championships from 2-6 January in Birmingham. What's more, we will be hosting the English Junior Championships this October in Nottingham.
Please note:

any competitions outlined as TBC will have their venues confirmed in the coming weeks.
the calendar may be subject to change, depending on changing COVID-19 guidance from UK Government.
COVID-safe venues
All events and competitions will be delivered in line with our Back to Squash guidance for Tournament Organisers to ensure the ongoing health and safety of players, spectators and workforce during the COVID-19 pandemic. A specific COVID-19 officer will be assigned at each competition/event to carry out a risk assessment and ensure the venue is COVID-secure.


Introduction of Diamond points
A significant change to the competitions structure will see the introduction of a new Diamond ranking points level which will sit in between Gold and Platinum level competitions. Both the English and British Junior Championships will be elevated to Diamond level whilst the British Junior Open will remain as Platinum.


National Junior Rankings
The England Squash National Junior Rankings will return in September 2021 and will see the introduction of a mixed Under 9s age category which will be eligible for Copper and Bronze points only.
We are optimistic about the upcoming season and look forward to the welcomed return of sanctioned competitions which will support junior boys and girls to flourish and realise their potential - we can't wait to get started!
If you have any questions on the 2021/2022 junior calendar, please get in touch.