Back
24 November 22 - by England Squash
The squash clubs opening their doors to new communities | Squash from the Mosque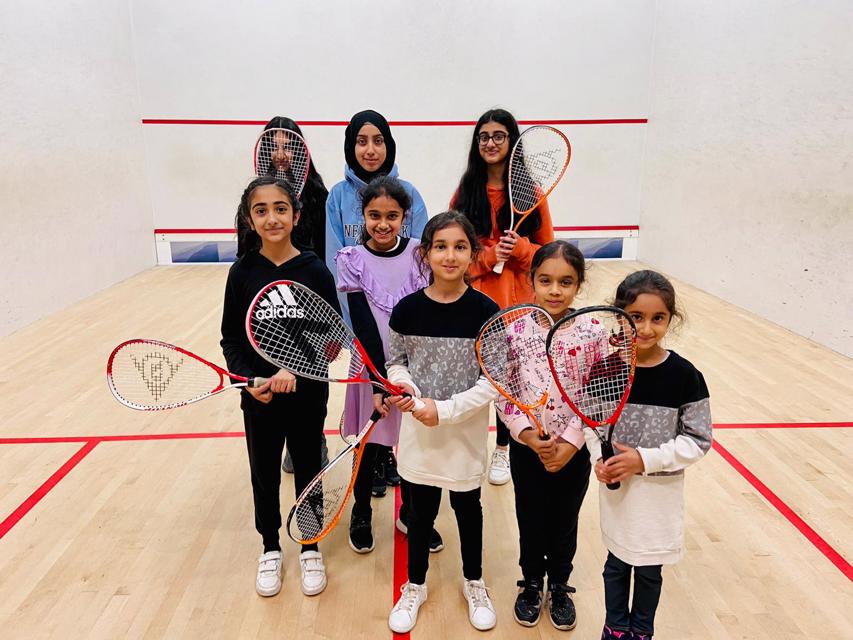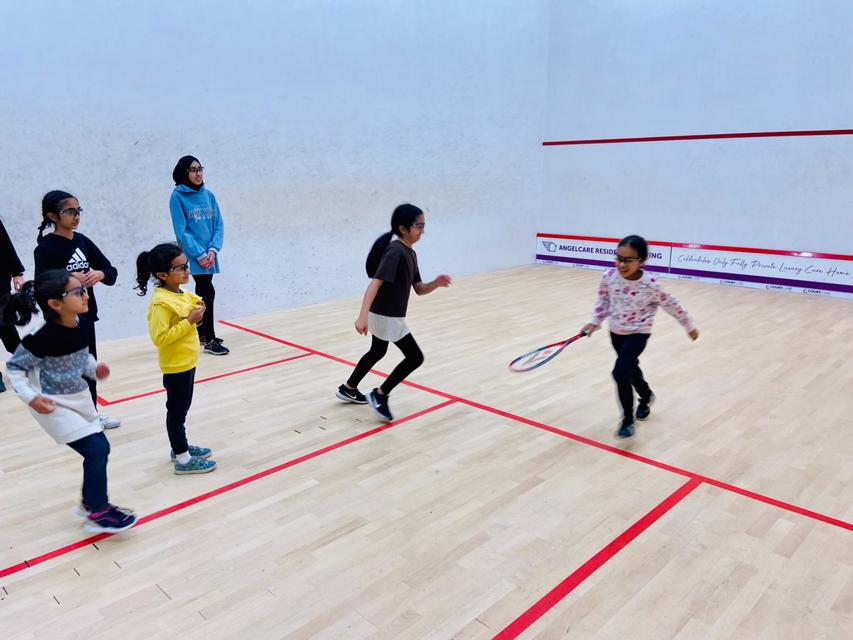 Thanks to funding from England Squash, 14 clubs in Greater Manchester and Yorkshire are currently running Squash from the Mosque - an inclusive programme that aims to give ethnically diverse communities the chance to give squash a go. Here's how the clubs, coaches, and participants are finding the sessions so far.
Two in five people from ethnically diverse communities feel they have fewer opportunities to participate in sport and physical activity than someone from a white background. In a bid to address this disparity, England Squash has awarded over £8000 to fund Squash from the Mosque sessions at clubs and venues across Greater Manchester and Yorkshire, providing greater access to the sport.
England Squash has partnered with Calder Community Squash, a community-based not-for-profit organisation in West Yorkshire to support the funded clubs to set up the programme, break down barriers, and encourage people through the doors.

On getting more clubs involved in Squash from the Mosque, Jo Rowbottom, Head of Partnerships and Communities said:
"We had an incredible amount of interest from clubs wanting to run Squash from the Mosque. Each one of them committed to opening their doors to communities that might not usually get the chance to take part in squash, and this programme is a great starting point. Aron from Calder Community Squash has been fantastic in leading this work, sharing his knowledge and passion with this group of clubs that are keen to enhance diversity and constantly willing to learn about the barriers people may face when it comes to playing squash."
Sarah Campion, Head Coach at Queens Sport Fitness Club, couldn't wait to get started with the sessions: "This is such a brilliant initiative and we're very pleased to be involved. We loved welcoming our first group of girls and they were an absolute delight - there's definitely a few potential little stars in the group!"

Hassan Riaz, a volunteer at the Madni Mosque in Halifax, has been advising Aron on expanding the initiative ever since he helped set up the firs Squash from the Mosque programme at Old Crossleyans Squash Club. He said:
"England Squash are doing some amazing work in opening up squash for everyone. The new Squash from the Mosque classes for girls at Queens have proven a hit, with all spaces going within a day. It shows the thirst for the sport in underprivileged communities."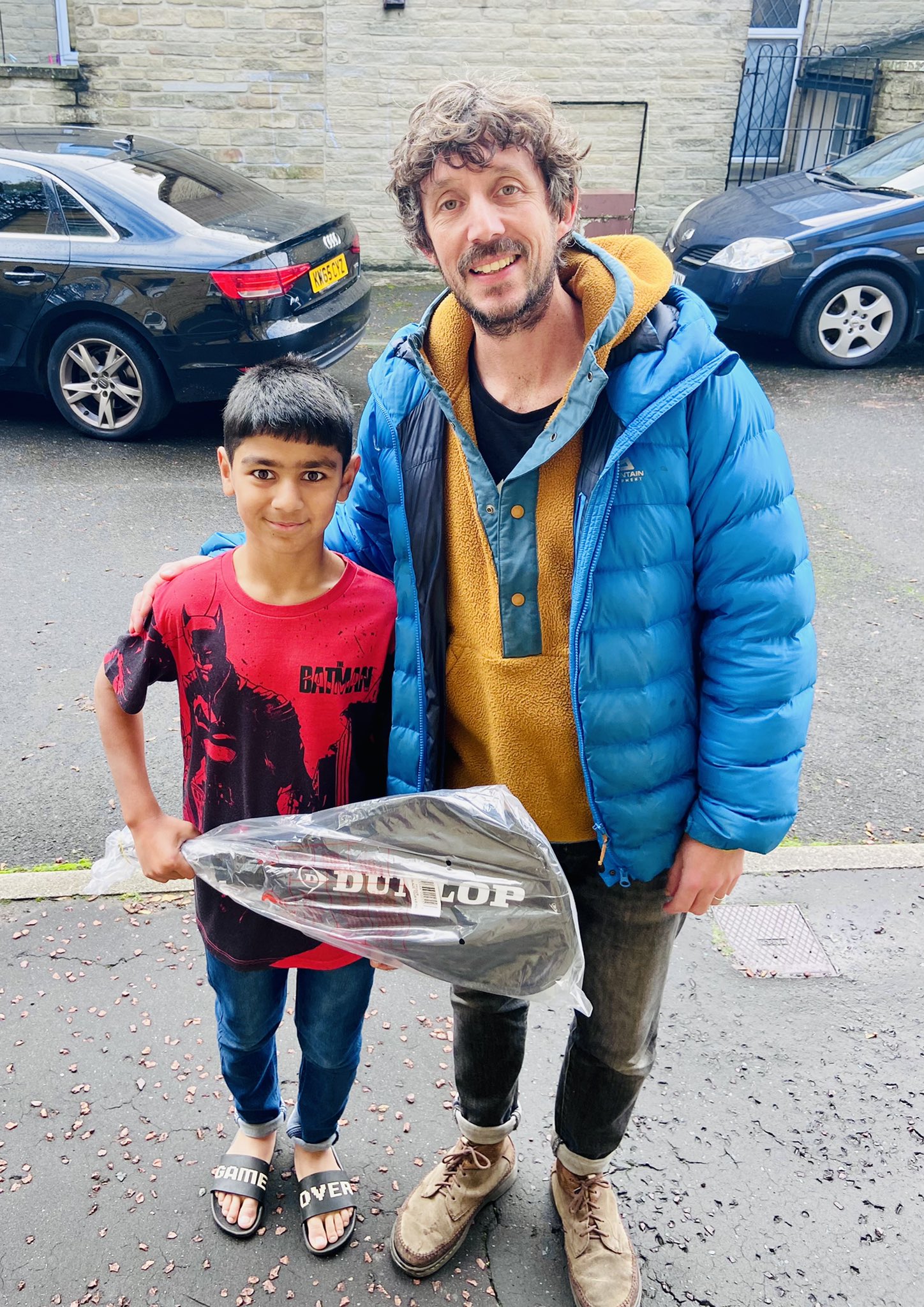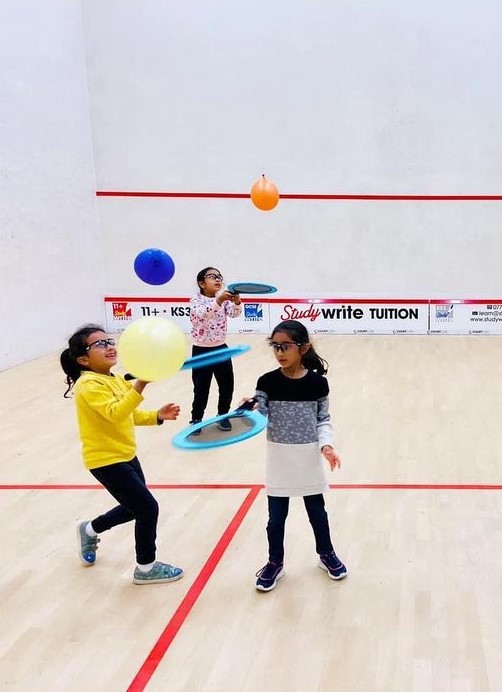 The programme has proven to be a wonderful success so far, with Queens participant Laiba Ali telling us:
"At first I was a bit nervous to play squash because I didn't know much about the sport. Once I got there I was welcomed by the squash teachers who made sure I was comfortable. First I was taught the rules of the game, I really enjoyed interacting with the other girls and learning new skills. I feel confident now as I have learnt the basics. I'm looking forward winning against my Dad by the end of 10 weeks!"
If you'd like to learn more about Squash from the Mosque, please visit this page.