Meet the National Game team
Meet the team who are helping to develop world-class players and inspire a new generation. To get in touch with the team in relation to Participation, please email participation@englandsquash.com, or for Performance matters contact performance@englandsquash.com.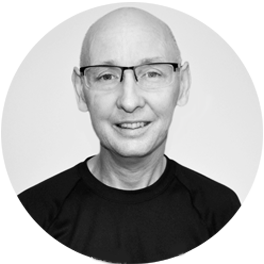 Chris Robertson
Talent and Performance Strategic Lead
Chris combines his experience as a former professional player and national coach to guide the England Squash performance programme. His masters in sports coaching also helps him to put theories into practice. Chris works alongside National Coach David Campion to lead the strategic direction of the performance team and the development of the talent pathway to achieve success on the European and world stage.
Chris's greatest highlights are leading Team England to podium success at the 2013 Men's World Team Championships which saw England capture gold, and the 2014 Commonwealth Games where the team claimed nine of the 14 medals on offer.
Away from squash, he enjoys spending time at home and watching sport.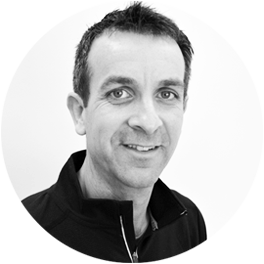 David Campion
National Coach
David was a world junior finalist, before turning his hand to coaching in sports clubs and in junior player development at England Squash. He tutors on coaching courses and is qualified in the England Squash high performance coach award (PG Dip) through Gloucester University.
As National Coach, David develops senior players within our Team England and England Academy programmes and supporting them at numerous PSA tour events around the world. David travels to European and World Championships with Team England as well as being involved in coaching our Commonwealth Games players. Away from squash, David enjoys cycling and spending time with his daughters.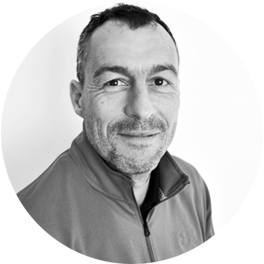 Paul Carter
High Performance Coach
Paul is proud to have produced five World Top 5 ranked players since joining England Squash when the world-class coaching programme launched in 1998. His successful worldwide travels with the England squad has brought back a haul of three world Women's Team Championships titles, two World Men's Championships titles, 17 men's and women's European Team Championships titles, plus a host of Commonwealth Games medals. Paul is now putting his expertise into developing the coaches of the future. Away from squash, Paul enjoys competing for his local running club and spending time with his family and friends.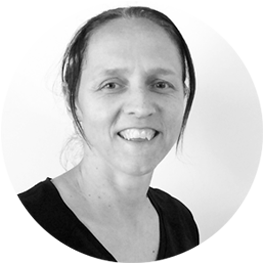 Tania Bailey
High Performance Coach
Tania's experience coming through the junior programme and as a full-time player is a valuable asset in her role as a coach within the England development programme. She understands what the players are going through as she coaches and manages the England junior teams at international team events. She previously held the role of assistant coach, learning from the high performance coaches she worked with. Tania enjoys walking and spending time with family and friends.
Lou Pickford
Performance Operations Manager
Lou is responsible for the efficient and effective operations of the performance department including managing the administration and logistical support for all major England representational tournaments. She developed her administrative and operational skills whilst working for the Lawn Tennis Association. Lou enjoys life outdoors especially long walks with Freddie the dog.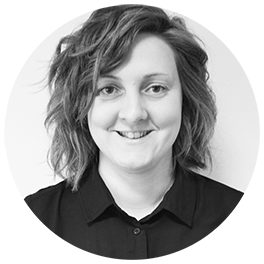 Joanna Rowbottom
Head of Partnerships and Communities

Jo works with key partners including clubs, county associations and leisure providers to help keep current squash players active and attract new players to the game. She works on initiatives including Squash Girls Can and Squash 101 as well as developing toolkits and resources for clubs.
With a passion for sport from a young age, Jo has worked in various sporting settings including school sport, national governing bodies and the National Trust. Outside of work, Jo loves to travel and enjoys getting outdoors, hiking, cycling and snowboarding, and basically trying anything new.
Chris Peach
National Education & Pathways Manager
Chris promotes squash development and delivery at schools across the country, driving up the numbers of young players. Chris previously worked in local authorities as a sports development officer, seeing first hand how national sports programmes were implemented at a local level.
He has run the Barcelona, London and Paris marathons, and is a keen Tottenham supporter.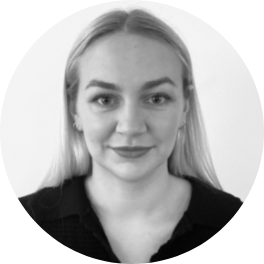 Kirsten Todd
Partnerships & Communities Officer
Kirsten works on providing support to a network of clubs, leisure operators, coaches, and county associates to get more people playing squash in a variety of ways. Having previously worked in participation at other National Governing Bodies, she enjoys working in sport and helping create more opportunities for others to get involved and have fun.
Outside of work, Kirsten likes playing netball and running.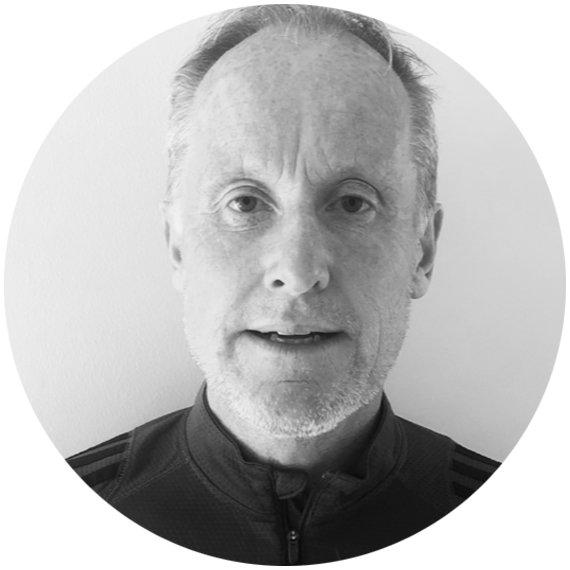 Partner Engagement Officer – County Associations
David Evans
David is responsible for supporting county associations during the return to play by building relationships through regular communication and sharing the latest Bounce Back initiatives to help counties restart local activity.
David has played squash for over forty years and is actively involved at club, county and regional level. He likes to play as often as possible and in recent years has enjoyed 'graduating' to the larger ball (Squash 57). David also coaches at his local club in Aylesbury.