Junior competition pathway: changes for 2017/18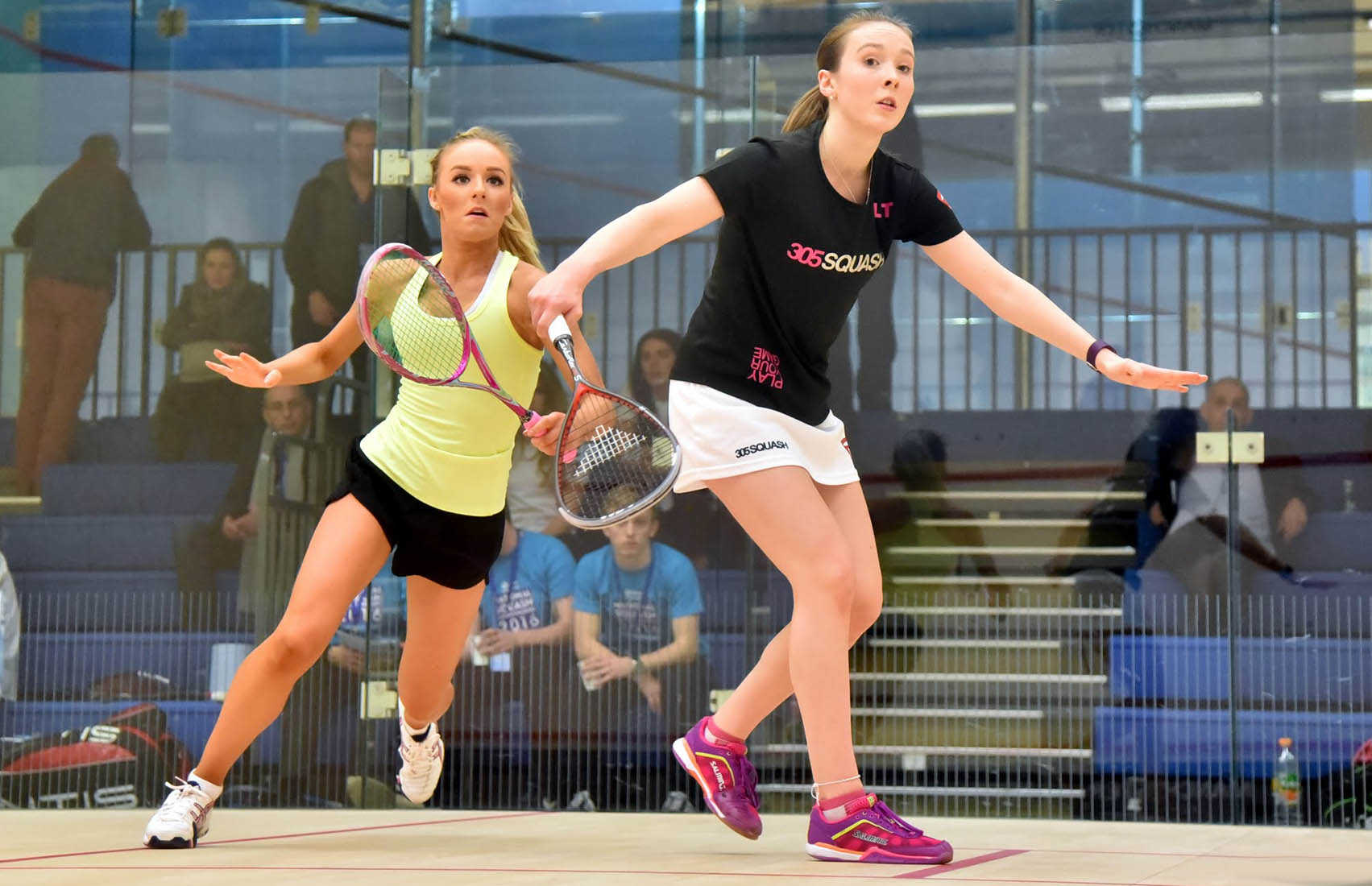 Following six months of extensive consultation with players, tournament organisers and parents, we are implementing a number of significant changes to enhance our junior competition pathway for the 2017/18 season. From the feedback collated, the shared ambition is to create a level playing field and provide more opportunities for juniors to flourish, whatever their age or ability.
Competition calendar
To assist preparation for the year ahead and avoid any potential clashes, we've created an integrated calendar showcasing all our events including our junior circuit, seniors, masters and PSA events. Please ensure you review this carefully as there are some significant changes. View the calendar.
Junior regulations
The regulations for the 2017/18 season have been updated to reflect the changes in competition format and provide clarity for tournament organisers, players and parents. Take time to read these to ensure you're up to speed on the improvements. View the updated regulations (PDF).
---
View the changes to sanctioned events in more detail (PDF).

---
Inter-county competition
There will be no ranking points awarded for any county competition for the forthcoming season in order to provide equal opportunities to all junior players.
For the full explanation and background on this decision, please read the ICC ranking changes paper (PDF). We will encourage players to represent their county and this competition should be about pride of that representation and not seen as an opportunity to collect extra ranking points.
Sanctioned event changes
Following feedback and to allow us to streamline the process, a new procedure is being introduced to apply for sanctioned events. This will ensure earlier communication regarding events and consistency throughout the different event levels whilst making sure minimum standards are also met.
In brief, the main points to highlight are:
Levels of competition
There will now be five levels of competition for the forthcoming season:

Platinum
This event is suitable for those actively participating in Silver and Gold events, Team England, the EDP - Potential and EDP as well as a select number of high achieving players in the Aspire Programme.
Gold
A three to four day competition which is the largest and most prestigious level of domestic junior squash tournament. A Gold sanctioned event attracts the highest ranked junior players from all age groups. A greater number of rankings points are awarded in a Gold event compared to a Silver event.

Silver
This competition attracts higher ranked English players. There are seven standalone Silver sanctioned events this season (no split Silver events). A greater number of rankings points are awarded in a Silver event compared to a Bronze event.

Bronze
Bronze sanctioned competitions are aimed at local juniors who play at a club or county level. Games will be played as best of five.


Copper
The newly introduced Copper events are an entry-level competition aimed at locally based juniors who are new to the sanctioned event circuit. Games will be played as best of three. This is the first step into sanctioned events and entry into the national ranking system.
Administration changes
All levels of sanctioned competition will be online entry through the England Squash website.
PLATINUM, GOLD & SILVER will be full monrad draw format.
Sanction process and timeline
The first and second application windows to host events have now closed. The calendar will then be confirmed by 1st September and closed for the remainder of the season.
In the meantime, please ensure your club has full England Squash membership and the tournament organiser has completed the tournament organiser assessment, both are pre-requisites of applying.
Points change
Flat rate points will be awarded for all age groups. Playing up an age category should purely be about ability, performance and experience and not about chasing additional ranking points.
Ranking points re-calibration
In light of the major enhancements and changes to the Junior Sanctioned events, we've created a document to explain the re-calibration of the rankings.
Junior Rankings policy
To assist with all the changes being made, we've created a national juniors ranking policy with the following sections.

Detailed breakdown
Junior Ranking Eligibility
Ranking system to be used
Rankings points
Divisory and qualifying period
Playing 'up' in older age categories
Transferring points between age categories
Moving between age categories
Eligible tournaments
Policy Change
Due to the desire for our elite junior players to seek challenging competition at all times, England Squash has reviewed its policy and offers, with immediate effect (26 May 2017) the opportunity for any Elite junior girl to request for special dispensation from the Performance Team to enter and compete against boys in a Bronze and Copper level tournament.
Online Referee Workshop
We will be launching a new Online Referee Workshop in mid-September to provide guidance to players and parents, an introduction to the rules and to encourage good sportsmanship and teamwork. The 20 question multiple-choice online workshop will also provide wannabe referees with a valuable insight into the world of refereeing.
For any juniors wishing to appear on the England Squash rankings system, the workshop will become mandatory to complete and pass - this will take effect from 1st September 2018.
More information will be added here in the coming weeks.
Additional significant changes
There will be no sanctioned events in August.
Removal of the U11 Festival. The Under 11 National Championships will now be part of the main English Junior National Championships.
ICC Junior Finals will be part of one big weekend: all hosted together at one venue.
Please read the attached document to obtain full detail of changes relating to administration, ranking points and sanction process.
Tournament behaviour – Code of conduct
Players, parents and coaches, please ensure you've read and understood our codes of conduct, as listed below:
Seeding Process

For Silver and Gold events, the governing body applies a seeding process. The aim of the process is to ensure fairness and integrity to the seeding applied for these events. This is the case due to the these events being deemed selection events where the performance team is looking at the head to head results for Team England selection.
This is conducted by the seeding committee. The committee is made up of a minimum of three members to sign off the seedings. This will be made up of coaches within the performance team. Where by the event receive foreign entries, the committee may ask for a representative from that nation to sit on the committee or send forward recommendations for the players of their nation.
There are three reason why a seeding might change from the first ranking list submitted. These are:
The player is from a country other than England and therefore does not have an England ranking.
The player has been injured and has notified the competition and events department with this along with back dating head to heads to support a higher seeding.
The player has a reasonable chance of reaching the later stages of the event and isn't seeded but does have enough head to head results to justify a higher seeding than their ranking.
Junior Events Focus Group

Following feedback around junior events, we have formed a junior events focus group.
The role of this group is to act as a sounding board for future changes and advancement of our events programme. This is made up of cross section of players, parents, coaches and organisers.