Our Courses

Back
Leader
Squash Stars Leaders Award (Non-Coaches Club Members)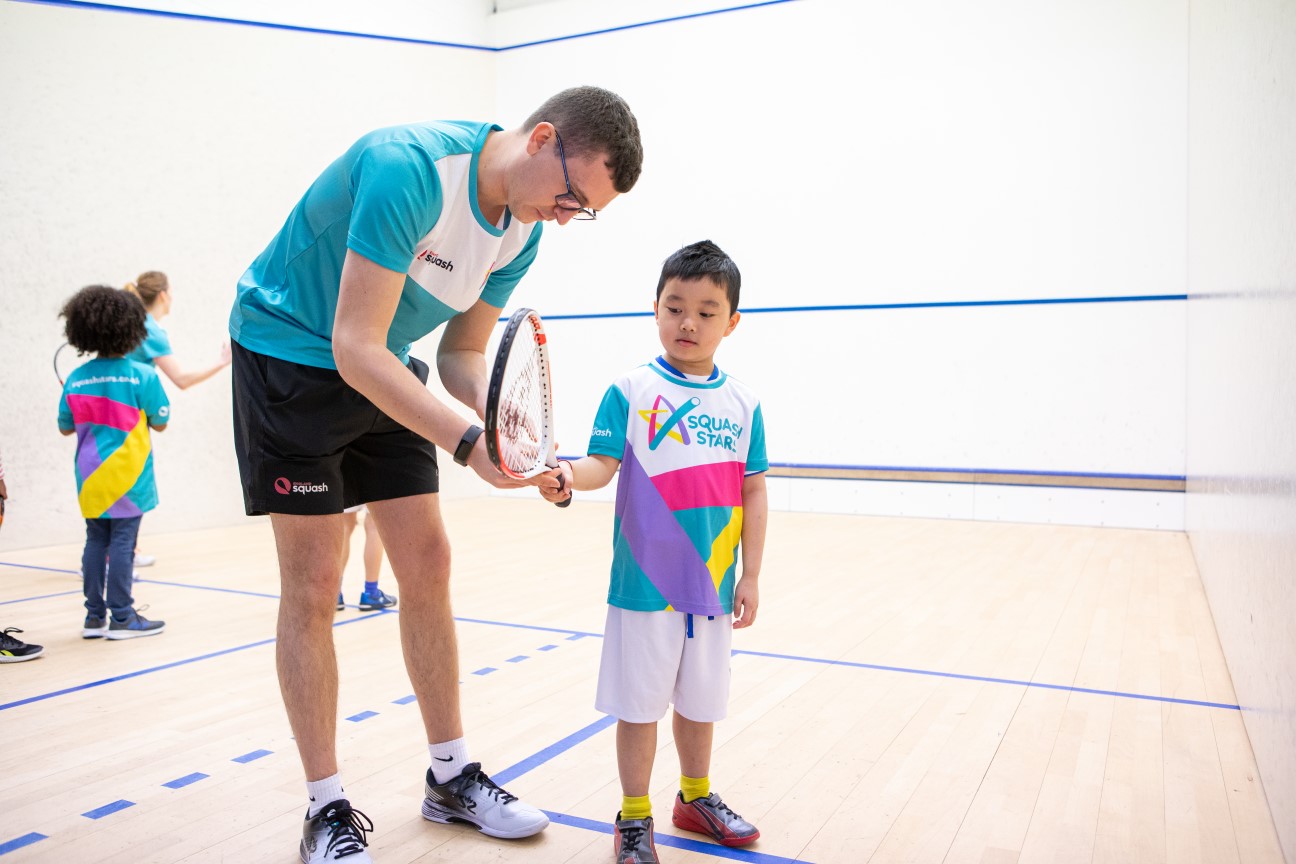 Want to inspire a new generation of squash players? Whether you're a coach, volunteer, parent, or just can't get enough of squash, you have the chance to become a Squash Stars Leader.
What can I do once I've completed the course?
Deliver fun engaging sessions for 5 to 9 years olds.
Build positive relationships and deliver fun sessions that encourage kids to join your regular junior sessions.
Coach beginners and introduce them to the sport you love.
How will I learn?
The course takes around two hours to complete and is delivered completely online enabling you to:
Learn at your own pace
Access the course whenever and wherever you are
How do I book the course?
Make sure you are logged into your England Squash account or sign up for a new account
Enrol on the course, follow the instructions to enter your payment details. Within three working days you'll be enrolled onto the course and emailed all the information you need to log in and undertake the course modules.
This online course consists of one module that will need to be completed prior to a leader being awarded their certificate. This module also has an assessment, you can only take each assessment after you have thoroughly read through, watched and interacted with each of the course resources on the education platform. You can take the assessment as many times as you wish.
By the end of the course you will have:
Understood the elements of a Squash Stars programme and timeline for creating a course.
Developed knowledge of the skills required to deliver sessions on court.
Learnt how to create and deliver Squash Stars sessions to engage and excite young players.
Familiarised yourself with the platform to develop and manage blocks of activity.
You must be at least 16 years of age.
You will need to have a reasonable knowledge and understanding of the game.
The course content is optimised to be completed using a laptop/desktop computer with broadband internet access.
Before you are awarded your certificate, and to complete your Squash Stars Leaders Award, you will need to have undertaken a Safeguarding and Protecting Children Course (SPC1) and completed an England Squash DBS Enhanced Disclosure. We recommend that you undertake these prior to starting the online course modules so that there is no delay in administering your certification and enabling you to deliver Squash Stars sessions.you will also need:
More information on the Pre Requisites:

The course normally costs £50 and includes insurance for you to deliver Squash Stars sessions. As an introductory offer we have reduced the cost to £25.

"A great course to boost leader's confidence and ability to deliver sessions to kids." (Steve, Devon)
"This is a great way of learning on an interactive platform that enabled me to dip in and out of the training to fit my schedule, and has given me a great understanding in a short period of time of the Squash Stars programme. I feel well supported to deliver some great sessions. The 6 week session plan provided will be a great help for first time Leaders." (Chris, Durham & Cleveland)

"This is a Fun, well prepared Squash course and I am very excited to get started." (Ryan, Bedfordshire)
"Squash Stars is a wonderful programme, it's fun, and exciting for the children and I've loved being the leader on the course". (Mike, Wolverhampton)

Course Details
Level: n/a

Price: £0.00 - £25.00

Delivery Mode: Online

Membership required: No