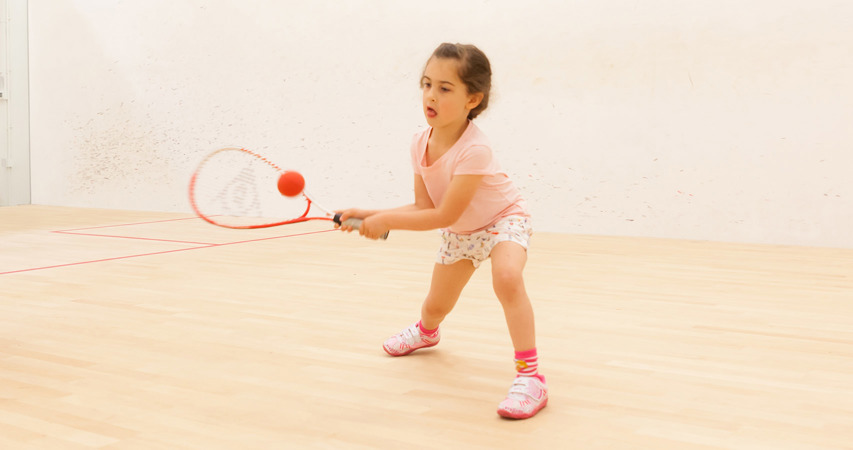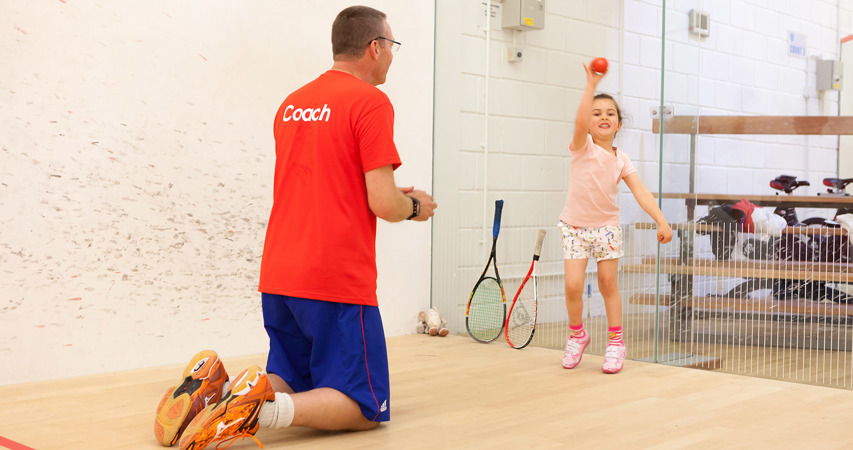 Junior squash
Looking for a sport that'll boost your child's confidence whilst improving fitness and co-ordination? Squash and squash 57 is a great choice. While both sports offer a great cardio workout, most kids won't notice while they're having fun hitting a ball around the court and enjoying themselves. It's an all-year-round indoor sport too, so a great alternative to muddy pitches and cold mornings on the sidelines.
"Squash is phenomenal, it's really fun and I enjoy it because you learn things every week" - Soni, Hanover Primary School
Junior squash is a beginner's version of squash for 5-11 year olds and is delivered by England Squash-accredited coaches, who've been DBS-checked and through specialist training. The sessions are fun, teaching children basic skills including racket/eye co-ordination and how to play a game.
The sessions are divided into three different levels taking children from basic movement to being ready to compete in local or county competition.


Junior coaching
As children develop their skills, a coach can help them take their game to the next level. There are also junior coaching awards developed by Off The Wall Squash which are a fun and engaging way to encourage skill progression amongst younger players. Find a qualified coach near you with our coach finder.
Young Leaders Award
Looking to develop your child's squash leaderships skills? Find out more about the Young Leaders Award here.
Get started
There are hundreds of leisure centres and clubs nationwide offering junior squash sessions and coaching programmes led by qualified England Squash coaches. Use our club finder to locate your nearest club.