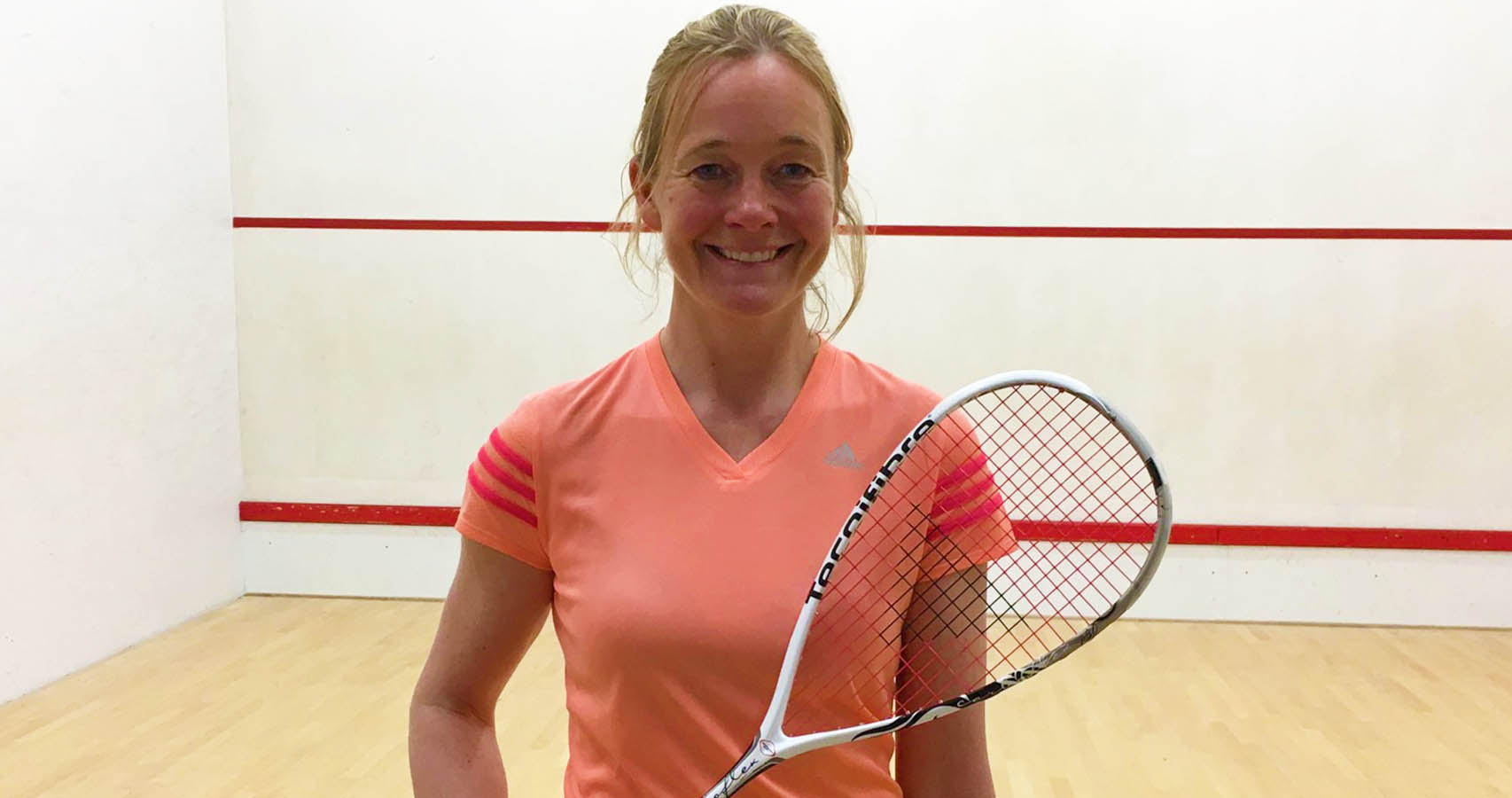 "I have been involved in squash since I was a child with both of my parents playing and encouraging me and my two siblings to play as well. I now have three children of my own who all play and as a result I have become involved with Gloucestershire Junior Squash. I help to coordinate and deliver events within the county so it seemed a natural progression to then gain my level 1 coaching qualification. I took part in the female only course as part of the Squash Girls Can campaign which I think is very beneficial in helping to increase the number of female coaches and participants. After spending my whole life playing squash, I wanted to be able to give something back and pass on my enthusiasm to others.
My main aim is to encourage more juniors and ladies to get active and enjoying squash. I didn't think it would be easy, my mum used to say how physically tiring it can be, which it is, but I enjoy that! Running junior groups is challenging, managing the different behaviours, emotions and abilities – I'm still new to it and learning fast. I tend to coach at the beginner level and focus the sessions on enjoyment and fitness. Seeing people improving and growing in confidence is fab and I love it when they put loads of effort in and they get a really good workout!
Coaching can be tough, but when it goes well it makes me really happy and it's extremely rewarding! For me it allows me to combine my work and family life plus I get more time with my family as I can organise my coaching around family commitments.
Looking to the future I want to concentrate on the junior girls section within Gloucestershire and encourage and support them in local and national events. I also want to progress onto my level 2 coaching qualification to gain more skills to be able to help other women gain confidence in facilitating and delivering squash.
If you love sport and are keen to learn ways of getting more people playing and sharing your passion then the level 1 coaching course is ideal. It's aimed at all standards of player, it's informal and based around encouraging and facilitating getting more women and girls into squash. The female-only course I attended was a whole lot of fun and not at all intimidating – such a great way of sharing experiences and meeting like-minded people."