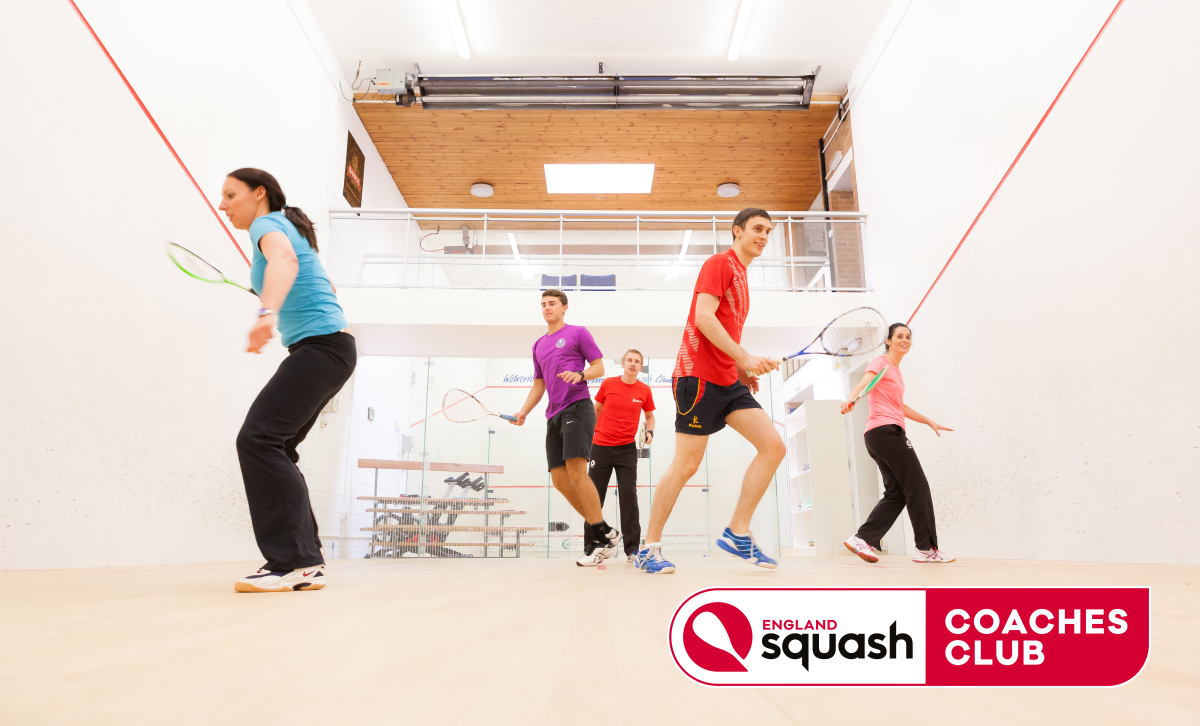 Coaches Club – the new name for England Squash's coach membership scheme, brings with it an exciting new range of expert resources and benefits for national and international coaches. Coupled with a fantastic range of benefits, only available to members of Coaches Club, this is a great package for anyone looking to coach squash in their community.
Coaches Club membership comes with a carefully curated set of skills videos, downloadable PDF guides, lesson and activity plans to help coaches of any level. The breadth and depth of resources is designed to be a part of your everyday toolkit, building on structured themes and areas of player development essential to successful coaching.
This is in addition to other membership benefits, which include professional indemnity insurance, public liability insurance and personal accident cover (including cover for loss of earnings*), worth over £100 per year. You'll also get complementary player membership worth £15, and all of the membership benefits that come with that!
"Coaches are the future of our sport, they create thriving squash communities and build rapport between those that play our sport at any level. Membership of the England Squash Coaches Club is a must-have for any coach delivering sessions and means that we can all improve our skills and knowledge for our players through the excellent range of resources available."
David Campion, England Squash National Coach
Enhanced Content

Training videos and tutorials;
get access to over 250 videos and tutorials, from the world's finest coaches.
Session plans and workshops;
plan and create top-class training sessions for your students with a range of structured resource materials.
Documentaries and masterclasses;
get under the skin of the elite game with insight from likes of David Campion, Chris Robertson and Paul Carter.
Supported
Exclusive coach benefits
Coach insurance (worth £100)
England Squash player membership included (worth £15)
More exciting benefits coming soon
Connected
Quarterly coach newsletter
Improved Coach Finder so that players and clubs can find you quickly and easily
Coaches Club will be launched soon at a discounted price of £65*! Keep an eye out for more details.
Thinking of becoming a coach? Well now's as good a time as any! Our Level 1 Coach Course will include membership to Coaches Club as standard, so you'll get instant access to these resources to inspire and support you with coaching your local players from the get-go. Find a coach course near you now at englandsquash.com/courses
* Standard membership price will be £75 from 1 January 2020